Although we don't get to experience four seasons in our country, still there are many local coffee chains always marks the return of new season, with new drinks, and that's what The Coffee Bean & Tea Leaf (CB&TL) is doing.
To welcome the freshness of spring, CB&TL announced that they have bringing back its Granita Tea Ice Blended Drinks, which is just nice to the current heatwave in our country.
Fans of CB&TL can now enjoy, refresh, and revitalize with three delicious spring beverages in Blood Orange, Pear Berry, and Passion Fruit from the Granita Tea Ice Blended Drinks series.
The company also recently announced a competition in collaboration with Taylor's University Malaysia for the Granita Art Jam Competition, whereby CB&TL calls upon students students to digitally create a 2D art piece inspired by the fruity freshness of the Granita Tea Ice Blended Drinks in Blood Orange, Pear Berry and Passion Fruit.
Ernesto Carlos Pujazon Patron, Deputy Dean at The Design School of Taylors University Lakeside Campus said, "We're looking forward to some really outstanding designs to be featured at The Coffee Bean & Tea Leaf® outlet here on campus."
Members of the public get to vote on their favourite designs on CB&TL's Instagram page @coffeebeanmy any time before 11.59pm on 2 May 2016; the number of 'likes' will contribute towards the winners' score while creative elements and fulfilment of the contest brief will make up the remaining score.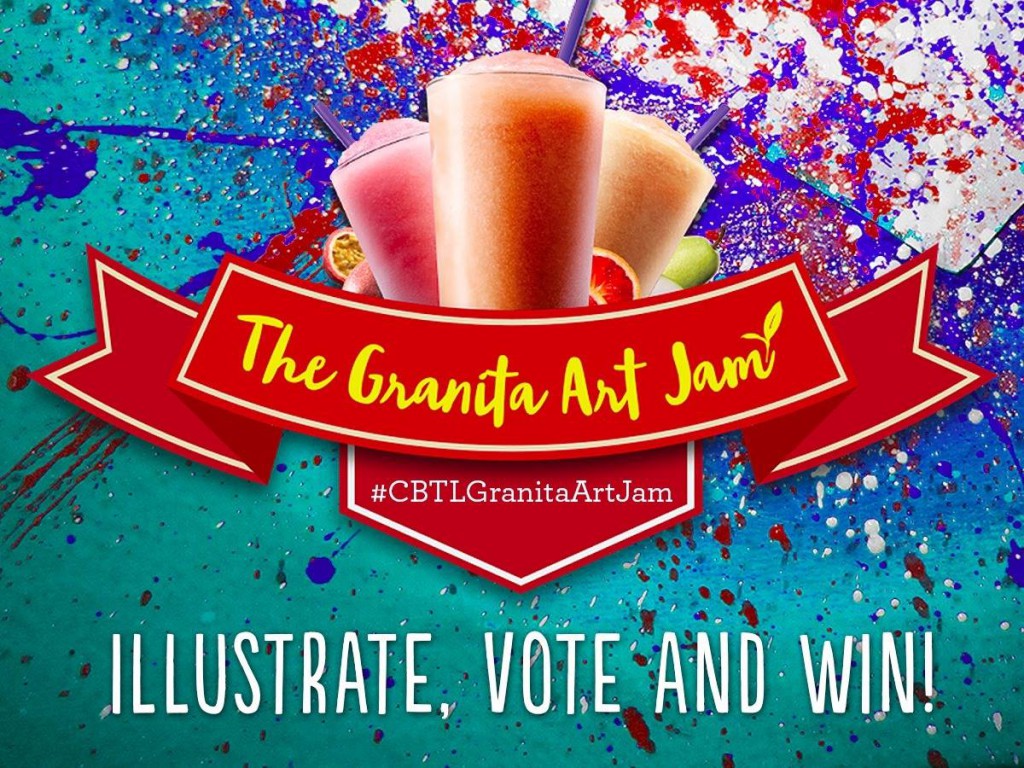 The three students with the highest scores will win great prizes which include the CB&TL Kaldi Single Serve Machine, a Beverage Capsule Starter Box with the Pavina Glass Set, as well as a gift hamper and TCB cards. They will also have their artwork on display for a whole month at the CB&TL store on Taylors University Lakeside Campus.
Head on to CB&TL's Facebook page, Instagram account or their official website for more information about their latest offerings, news and promotions.
Also Read: Juice Works Introduces New Spinach Infused Fresh Juices & Smoothies