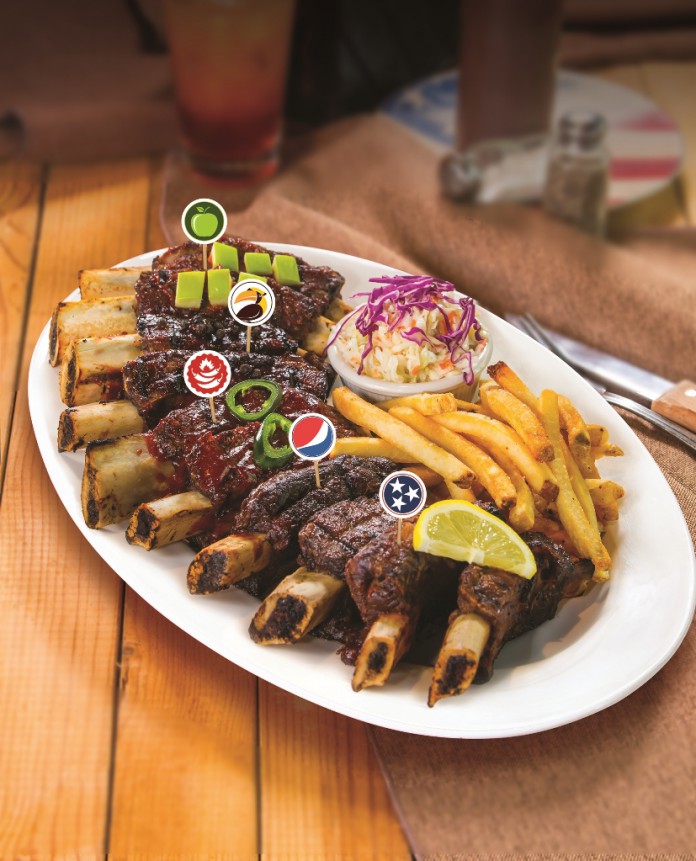 The rib expert Tony Roma's has specially introduced TR Beef 10 Platter – a literally ginormous portion of its iconic beef ribs, served with five of its all-time flavored sauces, for this Ramadan and Raya season until July 31, 2016.
Each of the TR Beef 10 Platter is served up with 10 pieces of ribs – that's two pieces of ribs smothered with each of the five featured flavored sauces: the Smoky Apple BBQ sauce – an addictive smoky flavor with a refreshing green apple taste, followed by the Sweet Sarawak Black Pepper sauce – a sensational BBQ sauce with a mild peppery aftertaste, Sriracha BBQ sauce – a mild spicy chili flavor that'll fire-up your appetite, Pepsi Cola BBQ sauce – a sweet tangy taste paired perfectly with the world famous Pepsi Cola and finally the Tennessee BBQ sauce – a savory all-time Southern BBQ favorite with a tinge of coffee taste.
The portion is ideal for three to four people and it is also great for patrons who want to sample five (5) of Tony Roma's all-time favorite rib sauces on a single platter.
Patrons who purchase the TR Beef 10 Platter will also be entitled to complement their meal with two creamy servings of the Soup of the day, and the original Half Onion Loaf for just RM13.67 (NP: RM23.00). The TR Beef 10 Platter will only be available from now until July 31, 2016 with a special price of RM168.43 inclusive of GST.