On Bangsar's happening Telawi 2 is a Sports Cafe & Lounge that encompasses the trifecta of creature comforts, game watching, groovy tunes and upscale pub grub and beer.
With 33 screens broadcasting the complete sports package, Gridiron Sports Cafe & Lounge is a dedicated sports cafe for every sports fan to bask into their lounge chairs that boast poise and comfort, coupled together with alcohol and also good food. For the nights to wind down the hard day's work, Gridiron spotlights live bands playing tunes that will soothe the overworked souls.
On arrival, the sports lounge was pretty merrier. I looked around the room; the cafe and lounge was full of locals coming for a beer and a snack.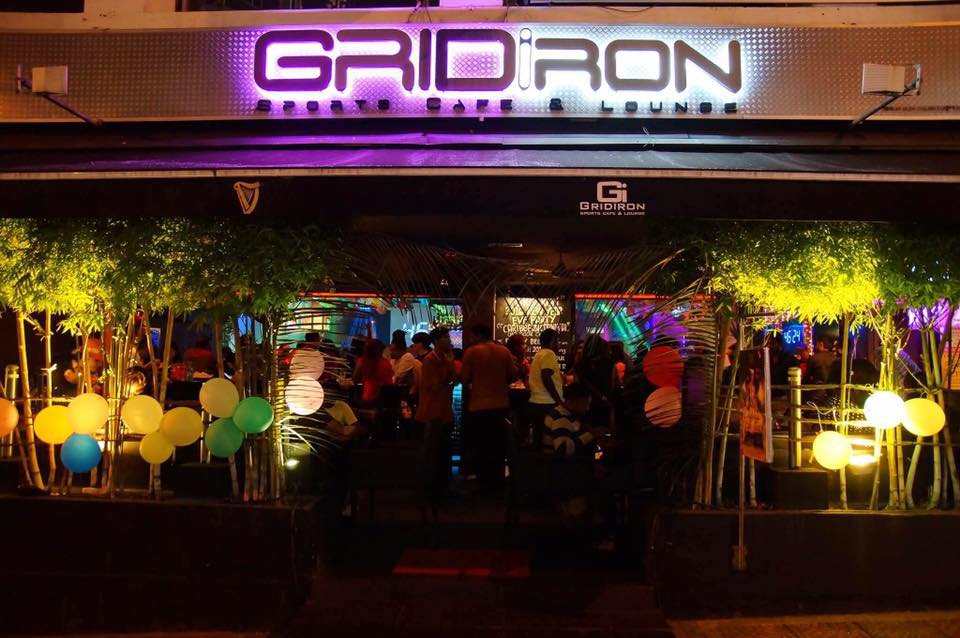 First to arrive at our table were a generous portion of boneless Southern Fried Chicken (RM 16), served with chilli sauce.
The chicken was perfectly done, with nicely seasoned herbs and a sweet yet tender bite to the meat. Also, the flour coating has just the right amount of crispiness.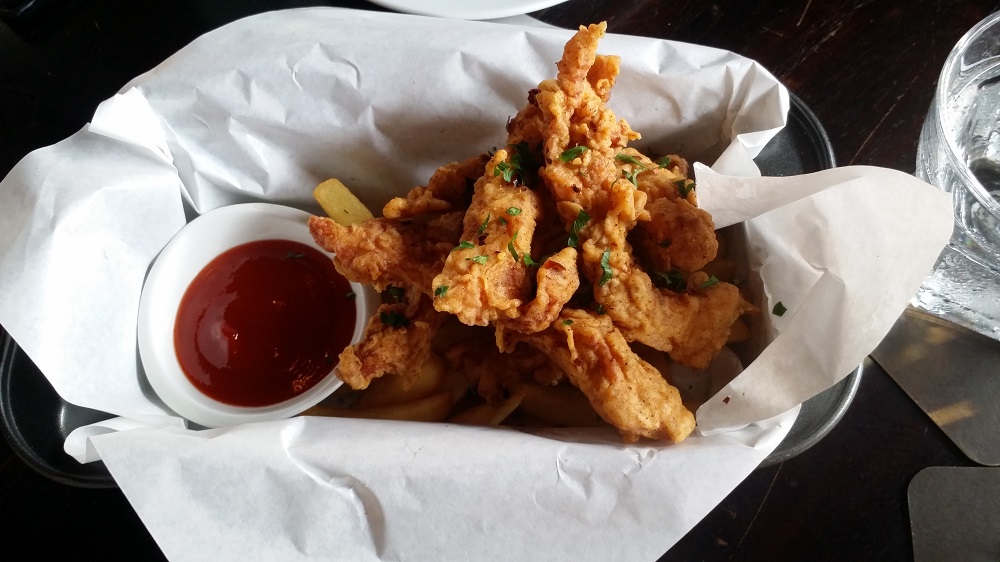 Next to arrive was the gigantic burger – The Griddled Burger (RM 22), comes in grilled beef patty served with a mammoth layering of melted cheddar cheese, egg, sauteed mushrooms, beef bacon, ham and nachos, finished off with spiced puree.
The Griddled Burger boasts a hearty portion that would placate at least two people. But for boys, I'm sure they will enjoy this during their sports late night out. Besides the inclusion of nachos added an extra dimension to the already filling dish. All and all, it was a basic burger to me.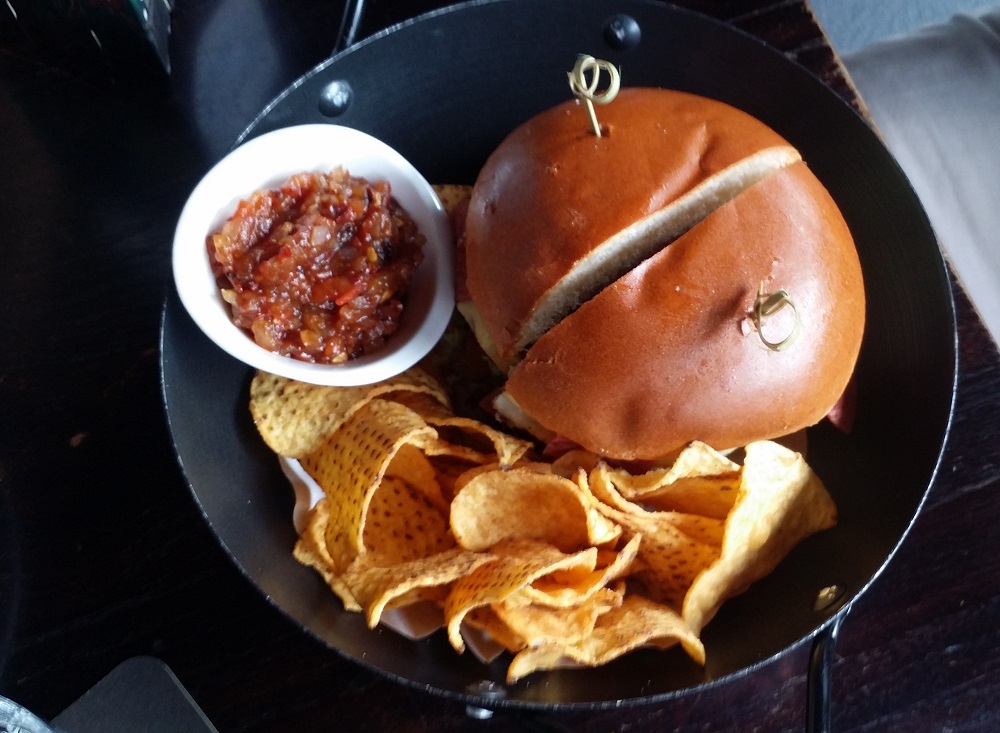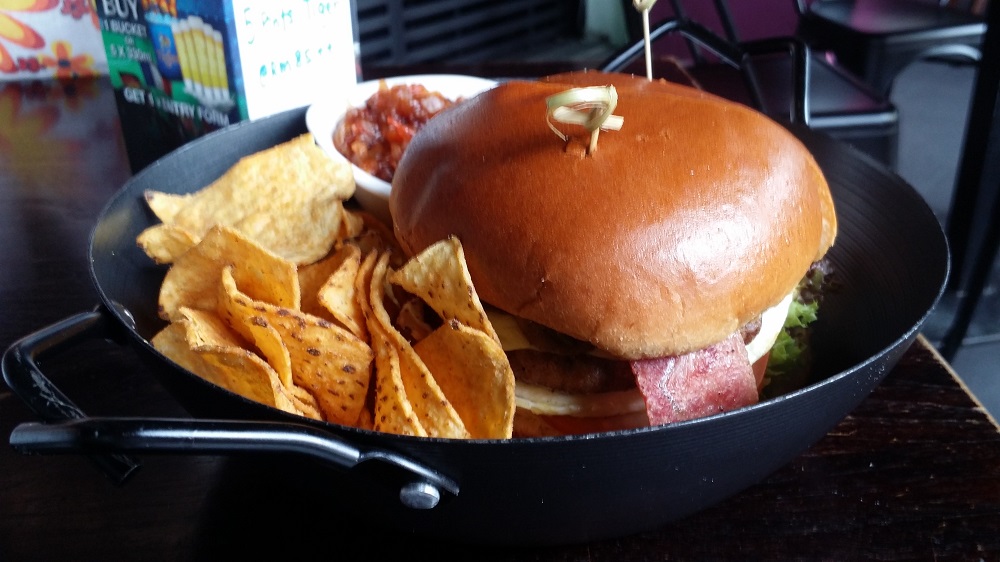 For lower-carb options, we ordered a Cajun Spiced Grilled Chicken Breast (RM 24), and it comes with a juicy chicken breast, served with mash and sauteed mushrooms.
The chicken was nicely done and the mushroom at the side tastes fantastically chewy. Lastly the rocket lettuce adds a little touch of freshness. In terms of the taste and flavour, it was quite decent, but nothing overly spectacular.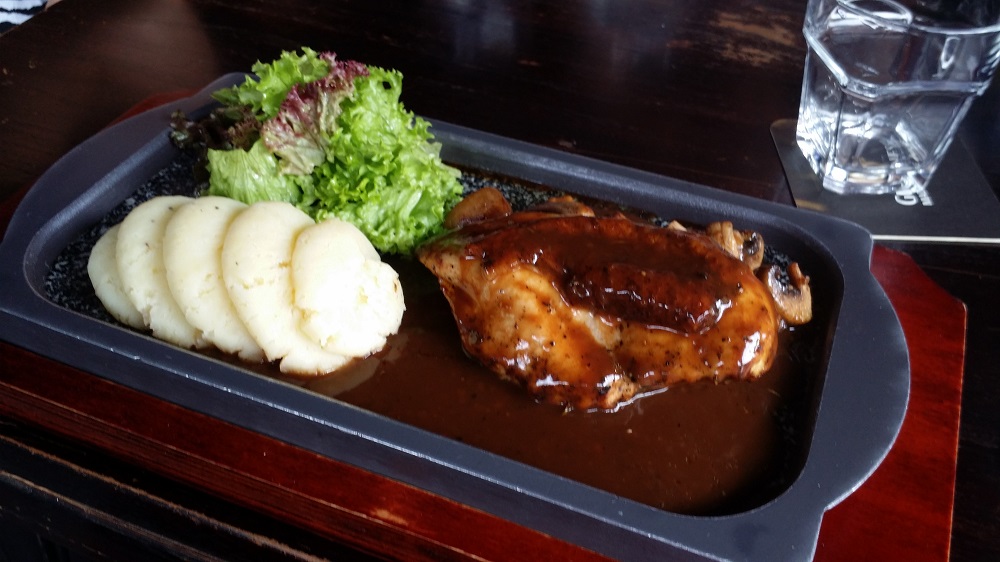 I would definitely recommend this place, to all sport lovers out there who loves eating at the same time. This is a perfect place to pamper your taste buds, fill your stomach, support your favourite team, while enjoying pints of beer as they have big TV screens all over almost 360degrees depends where you are sitting.
Address: GRIDiRON Sports Cafe & Lounge. No.11-15, Jalan Telawi 2, Bangsar, 59100 Kuala Lumpur, Malaysia.
Phone:+60 3 2201 4892
Hours:
Monday – Thursday: 4PM–2:30AM
Friday, Saturday & Sunday: 3PM-2AM
Related: #FoodReview: Pamper Your Tastebuds at deButchery, Publika, Mont Kiara