The world's largest biggest indoor theme park IMG Worlds of Adventure has opened its doors to the public in Dubai, to attract back some of the tourists and residents who flee abroad frequently during the scorching desert summer.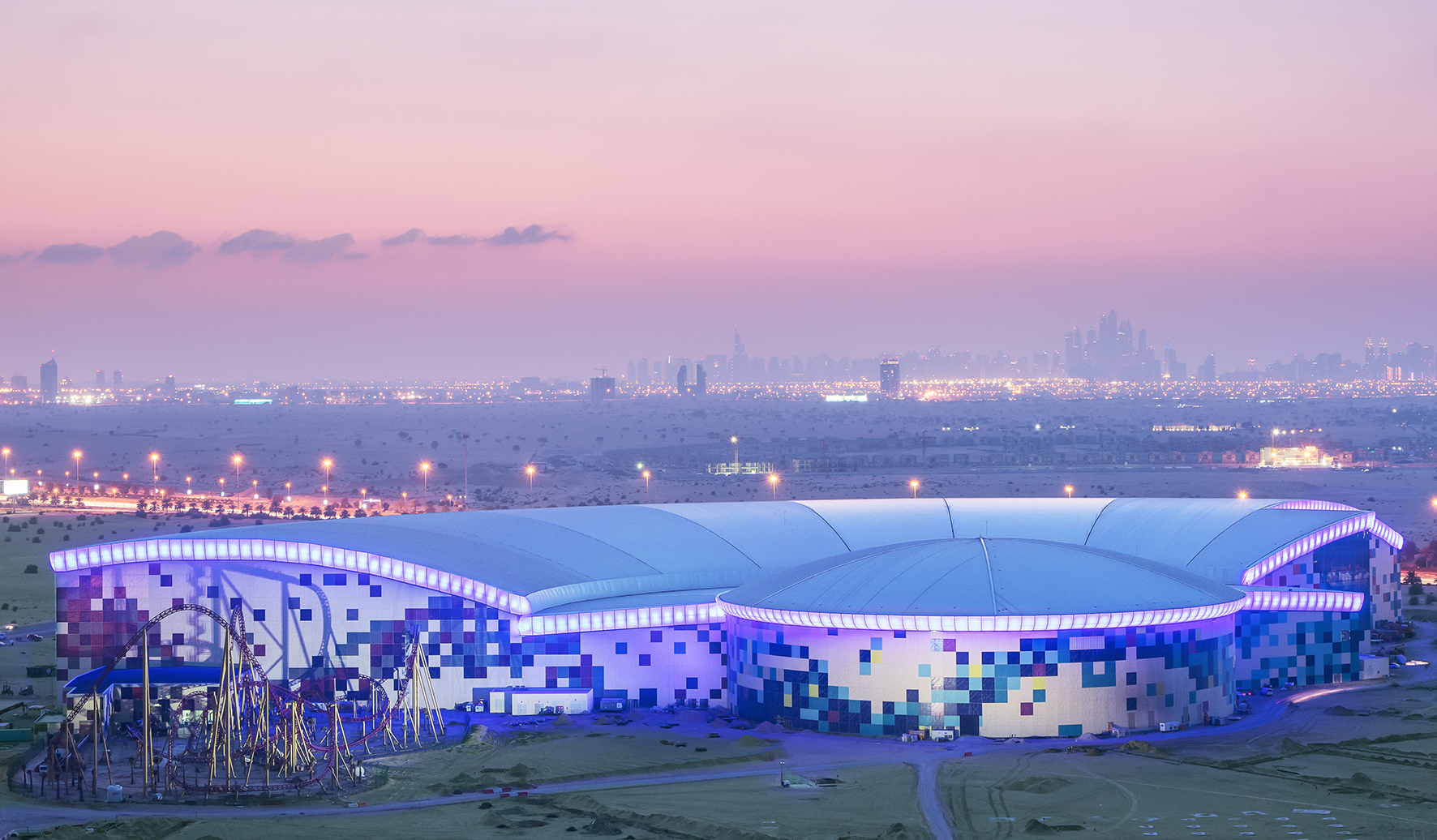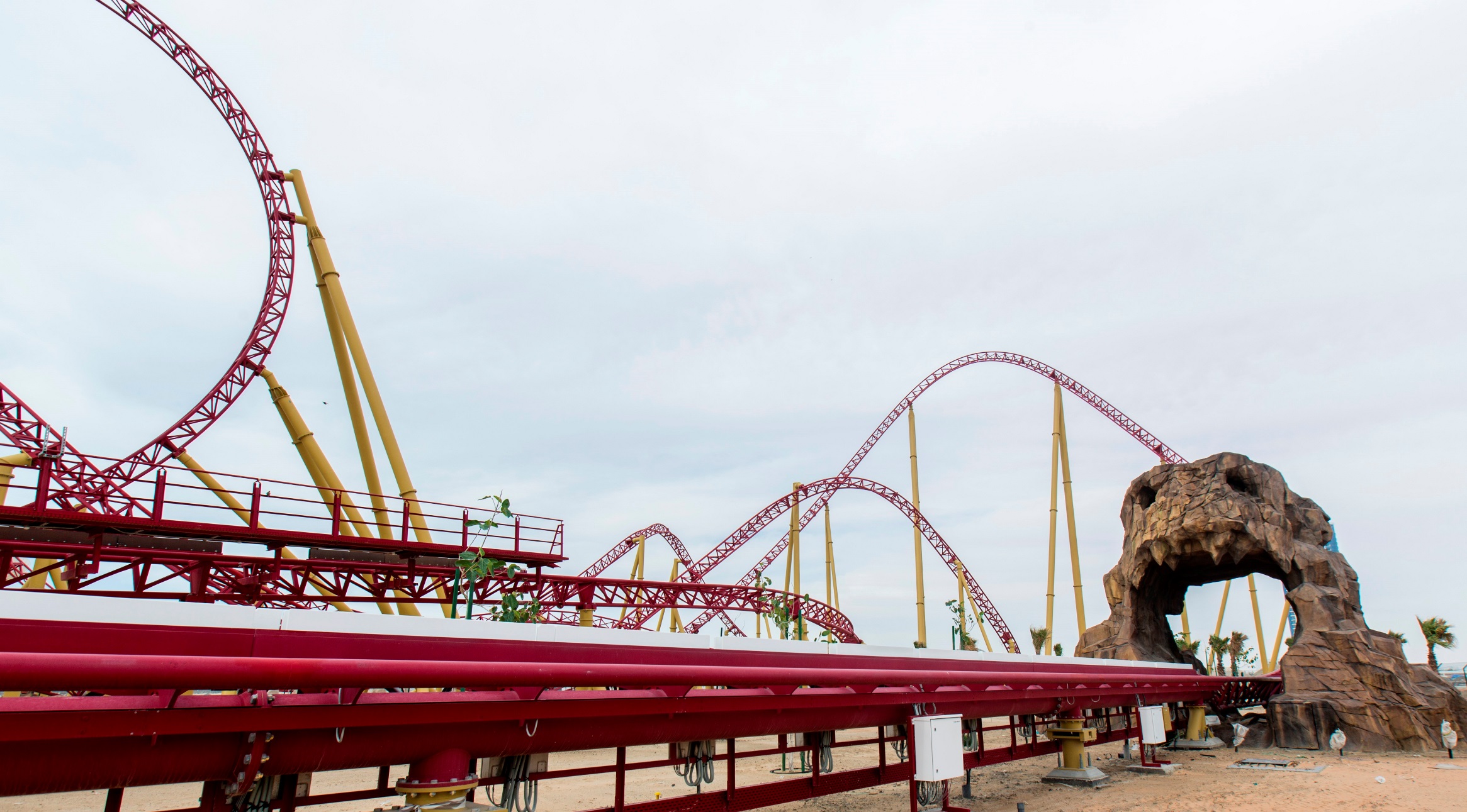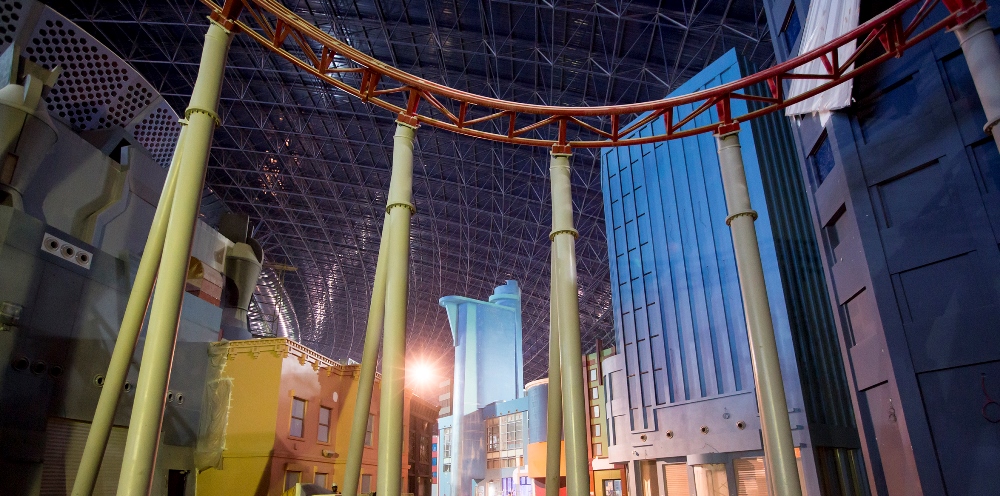 At less than 30 minutes' drive from Dubai International Airport and Dubai World Central Al Maktoum International Airport, IMG Worlds of Adventure offers year-round entertainment, retail and dining experiences with attractions include thrill rides and kiddie rides. It also has 25 retail outlets and a 12-screen state-of-the-art Novo Cinema multiplex with an IMAX screen and two VIP theatres.
The park contains four zones: MARVEL, Cartoon Network, Lost Valley – Dinosaur Adventure and IMG Boulevard.
The MARVEL zone offers a wide range of entertainment experiences from iconic MARVEL Super Heroes, including the unique 'Avengers: Battle of Ultron' ride, a stereoscopic 3D multimedia experience. Attractions centre on characters including Spider-Man, Iron Man, The Hulk, Thor and Captain America.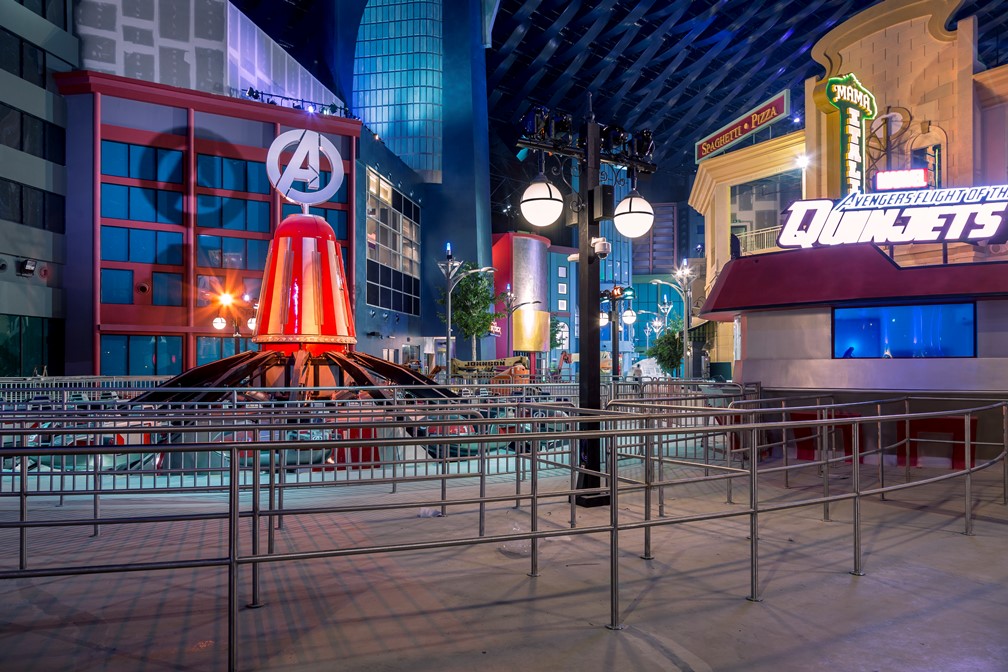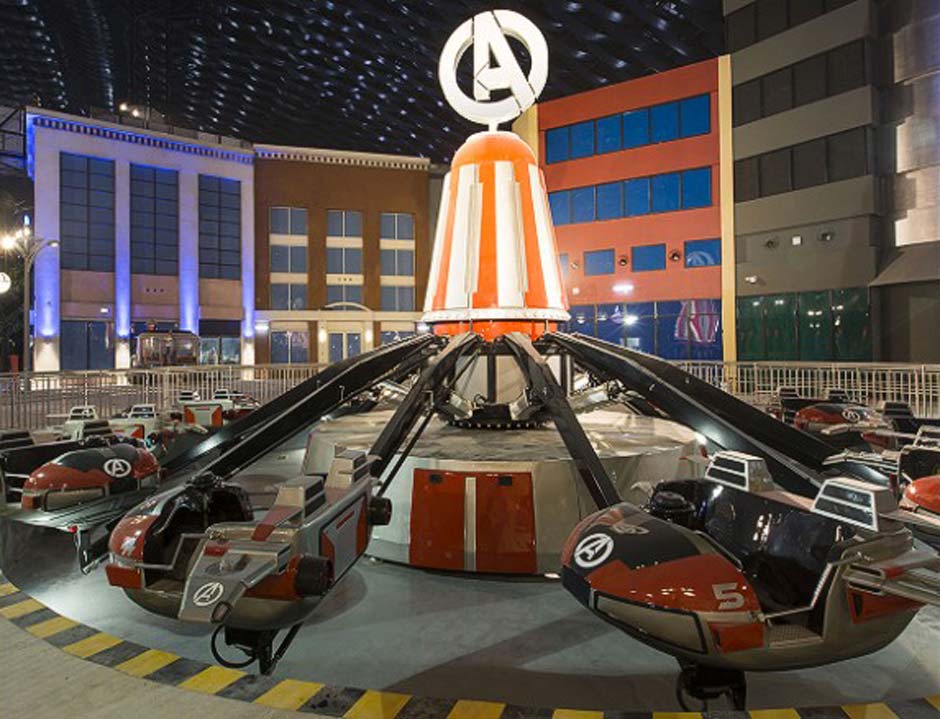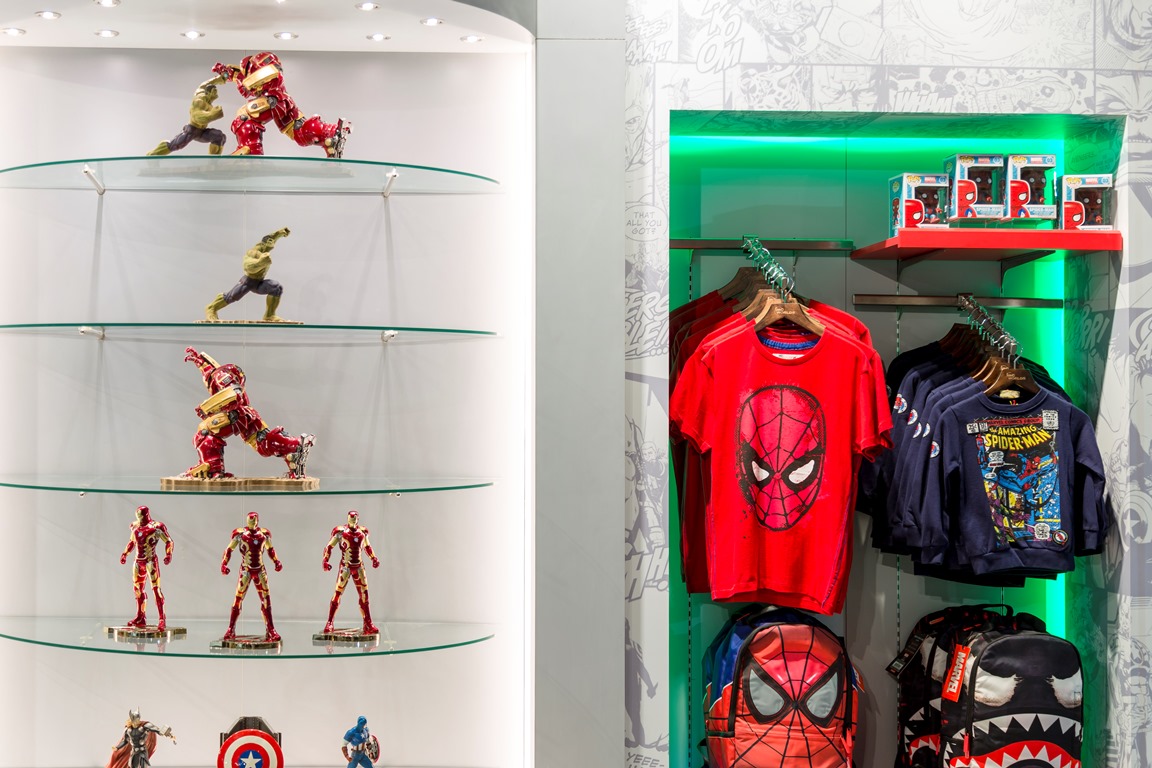 The Lost Valley – Dinosaur Adventure zone has been developed uniquely for IMG Worlds of Adventure and is the home to over 69 state-of-the-art animatronic dinosaurs. The biggest of the four zones, it spans a massive 700,000 square feet, including the external coaster 'The Velociraptor', which propels guests to 100 km/h in 2.5 seconds and is the tallest and fastest rollercoaster in Dubai.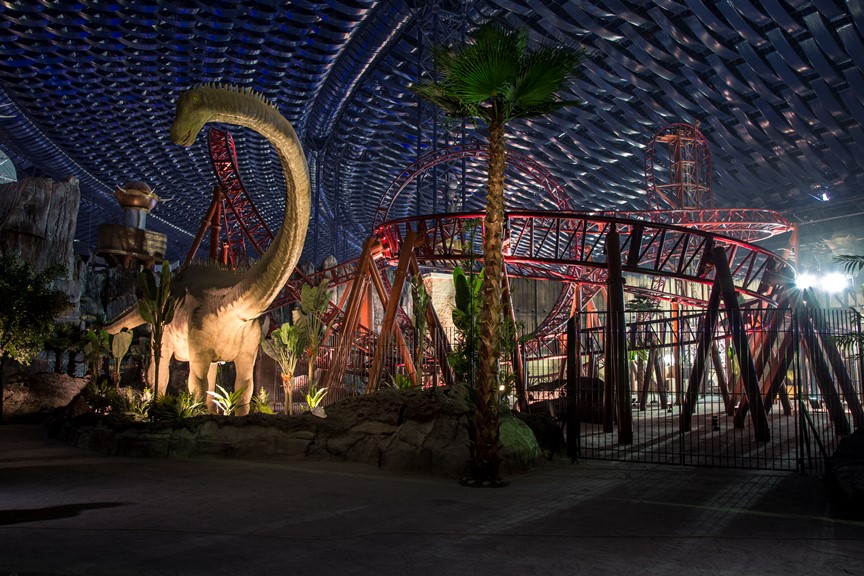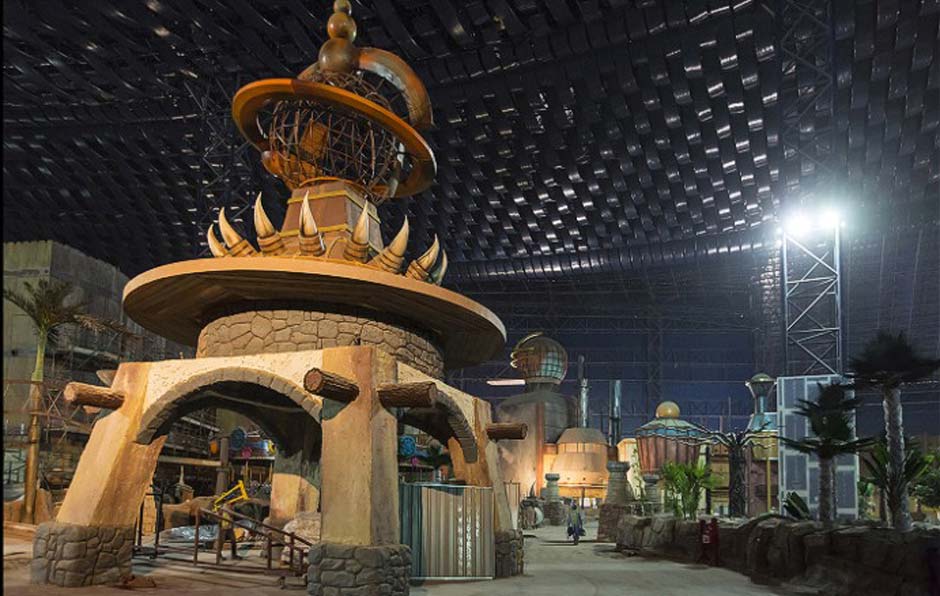 The Cartoon Network zone spans 230,000 square feet and features exclusive attractions including the first ever Ben 10 5D cinema, which hosts up to 1,200 visitors an hour with an exclusive 10 minute 3D movie. Alongside the world's largest Ben 10 retail store, the zone incorporates the highly popular Cartoon Network brands LazyTown, Adventure Time, The Powerpuff Girls and The Amazing World of Gumball.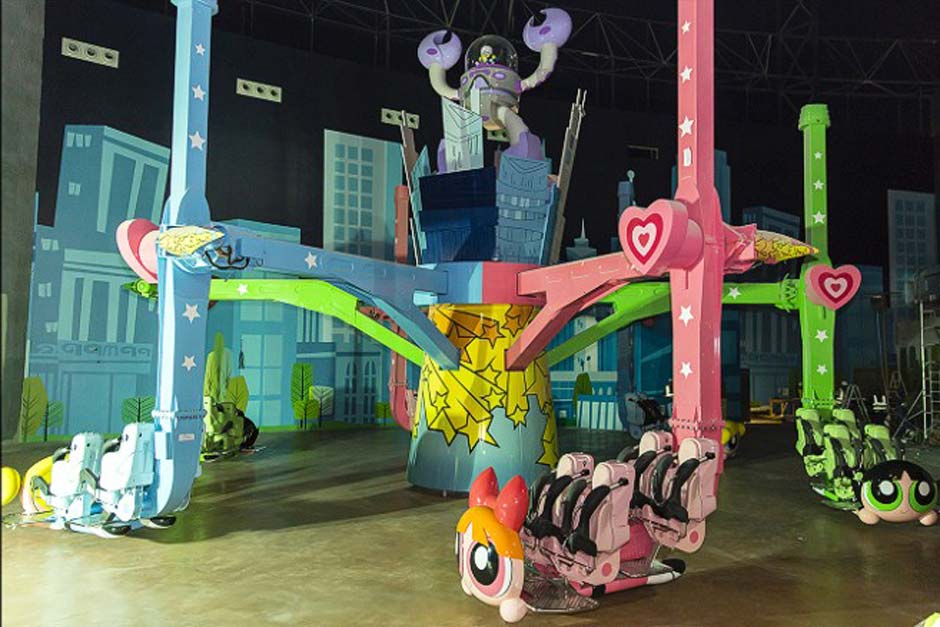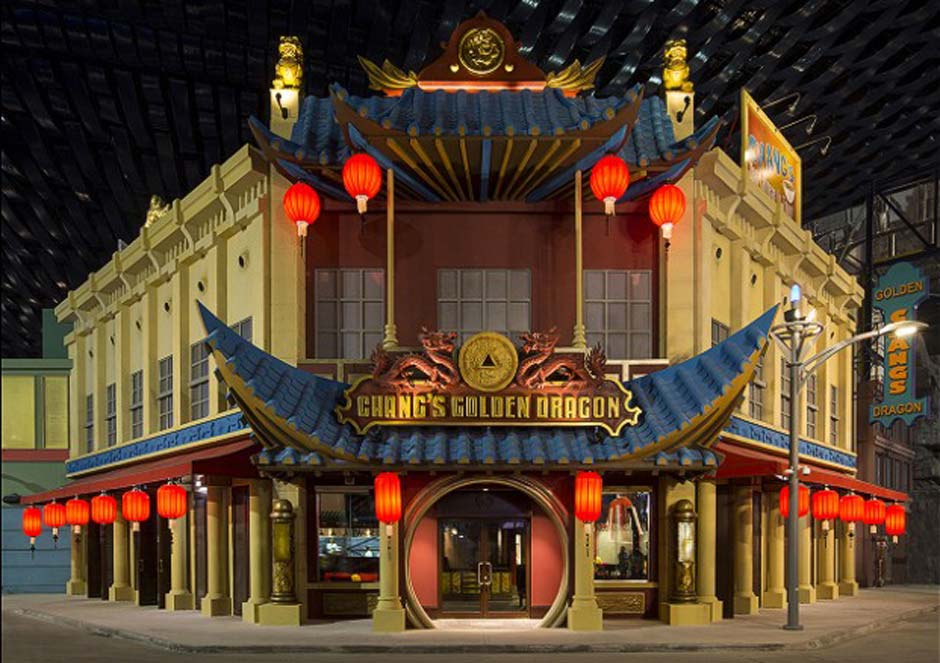 IMG Boulevard zone covers 200,000 square feet and features a diverse range of exciting attractions, including vast retail and dining selections, live entertainment and interactive experiences.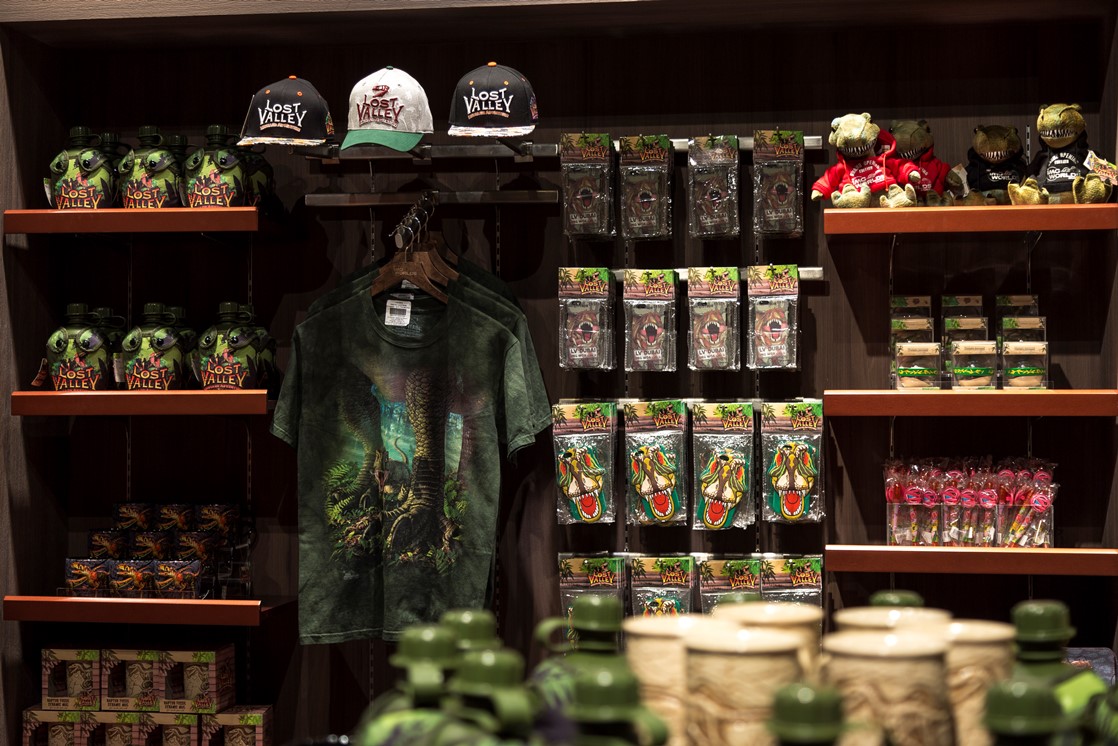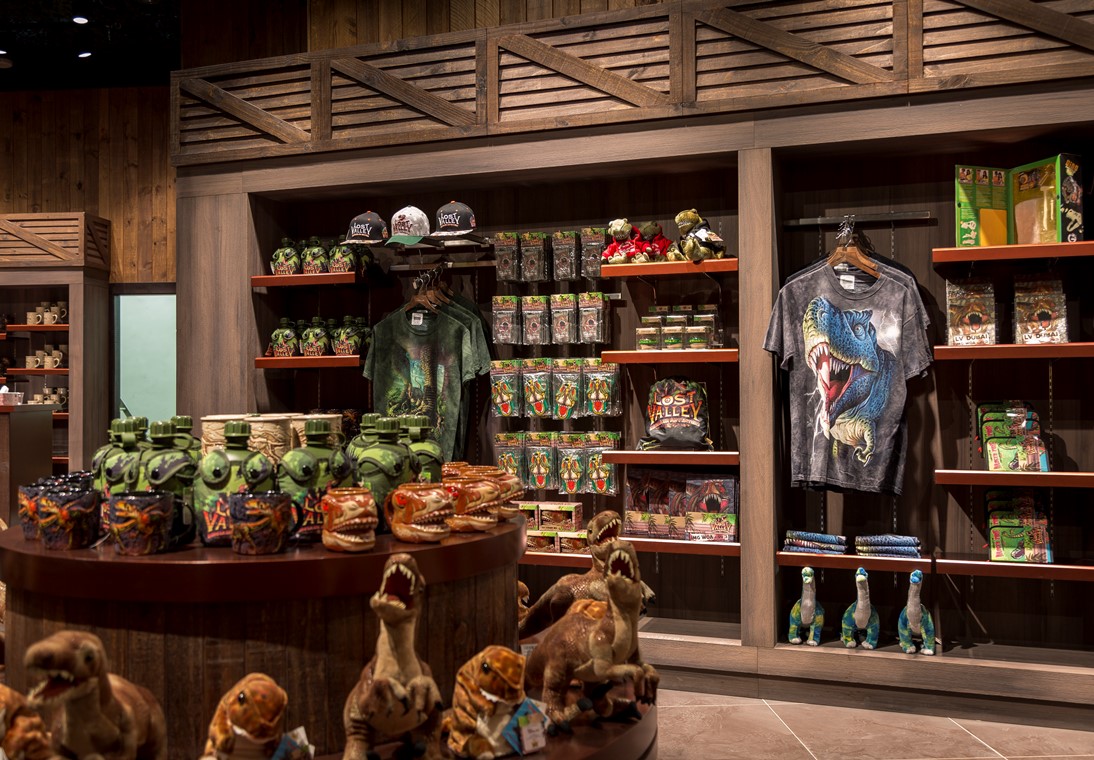 Took three years to build, IMG Worlds of Adventure is a 1 Billion USD project and the amusement park is as massive as 28 football fields, measuring some 1.5 million square feet in size.
In addition, one of the many highlights of the IMG Worlds of Adventure software system is its Wi-Fi network that can simultaneously host more than 25,000 mobile devices at one time.
"We are proud to partner with both local and international technology leaders to deploy the latest state-of-the-art telecommunications and Audio Video to ensure the effective and safe running of our theme park," said Lennard Otto, General Manager of IMG World of Adventures.
Tickets to the newest theme park can be purchased online through the IMG Worlds website, with adult ticket prices costing AED300 (around RM 340) and children tickets priced at AED250 (around RM 282).
Read also: According to TripAdvisor These Are the Top 20 Amusement Parks in Asia