Klook recently announced it has closed US$200 million in Series D funding, bringing its total financing to date to US$300 million. This makes Klook the most-funded company in the tours and activities sector globally. Investors in this round include Sequoia China, Matrix Partners, Goldman Sachs, Boyu Capital, TCV, an Asia-based sovereign wealth fund, OurCrowd, and some family offices. Sequoia China, Matrix Partners and Goldman Sachs also led the Series C in October 2017. The investment further strengthens Klook's position as a global player in the travel sector, and accelerates its expansion in the US and Europe, including product growth and technology innovation.
Klook will continue to expand its global footprint, with plans to open an office in the US by the end of 2018. The company will also be adding more US and Europe-based curated activities and services onto the platform to fulfill an increasing demand from Asian travelers for diverse and unique in-destination experiences. Simultaneously, Klook will look to bring more US and European travelers to Asia, supporting the company's long-term vision of serving travelers worldwide to easily discover destinations that are both popular and unique.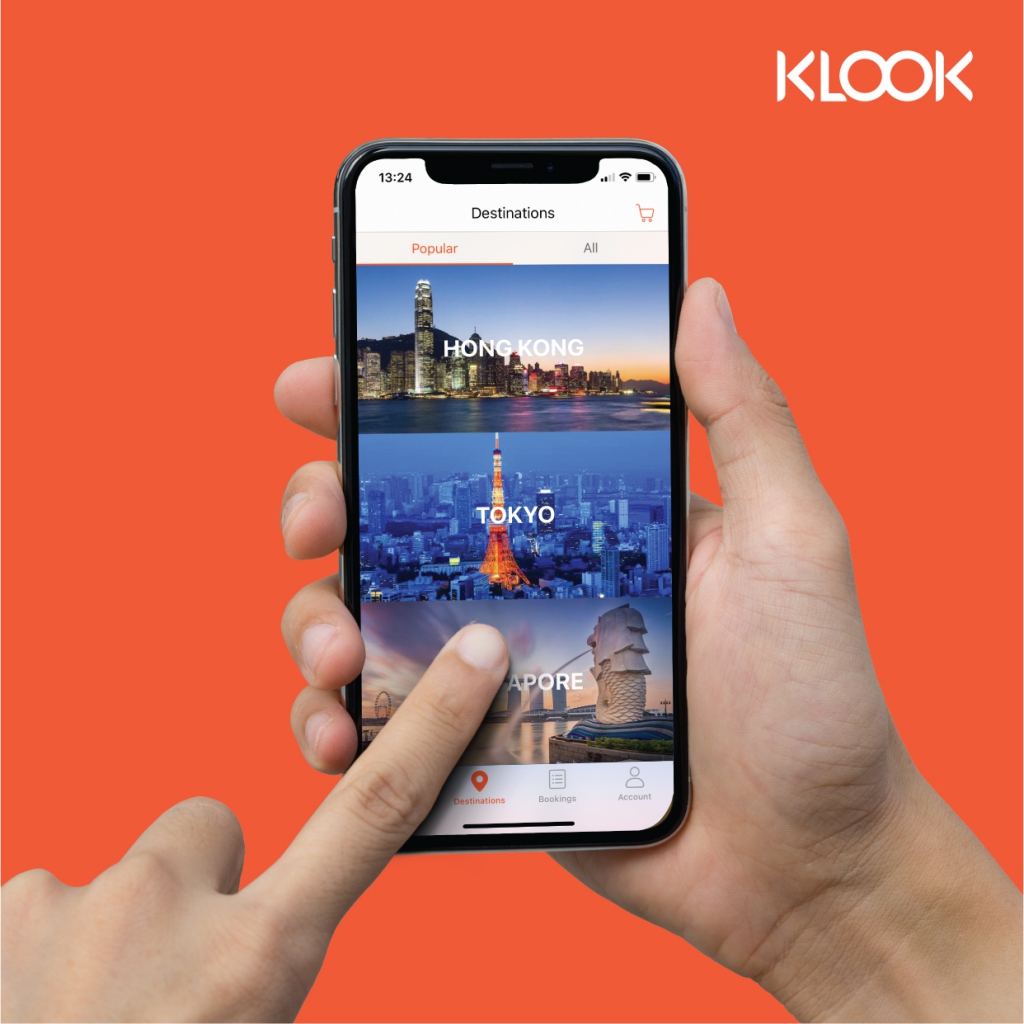 Klook has been a pioneer in driving travel innovation, developing travel operator solutions such as the Merchant App and QR-code based e-voucher redemption. Klook's technology solutions have been widely recognized and adopted by its merchant partners including world-renowned attractions, mass railway transit and other offline service operators. Klook will continue to collaborate with its merchant partners to further provide frictionless, real-time booking experiences for modern travelers.
"Our mission is to empower travelers to build their own unique journey," said Ethan Lin, CEO and Co-Founder of Klook, "This round of funding marks an important milestone for us. The funding and extensive experience from our new investors will let us to further solidify our merchant portfolio and provide travelers with even more activities and destinations to explore around the world."
"We are committed to using innovative technologies to help digitize the tours and activities industry," said Eric Gnock Fah, COO and Co-Founder of Klook. "The new funding will help us deepen our partnership with merchants through more technological solutions that bring new sources of customers and optimize operational efficiencies."
"By leveraging their strength in digitally transforming their suppliers of tours and activities and tapping into the new generation of mobile-first travelers, Klook is emerging as the clear leader in the online tours and activities sector," said Neil Shen, Founding and Managing Partner of Sequoia China. "We look forward to seeing Klook help more and more travelers connect to suppliers, and become a key source of inbound demand for Asia and beyond."
"TCV seeks to invest in companies with exceptional management teams that drive technological innovation," said David Yuan, General Partner at TCV. "Klook is at the forefront of transforming the travel industry and we've been impressed with the team and the company's growth. We are excited to help them advance their global strategy and expansion."
Founded in 2014, Klook is one of the world's fastest-growing booking platforms, covering attractions, tours, and local experiences as well as local transport and railway services around the globe. It offers travelers more than 50,000 activities and services provided by over 5,000 industry partners in 200+ destinations worldwide. Since closing its US$60 million Series C fund last year, the company has opened offices in London and Amsterdam, and now employs more than 600 people across 16 offices around the world. Its robust growth is driven by the rise of independent travelers and an increasing consumer appreciation for travel experiences. The company is on track to achieve US$1 billion annual bookings in 2018.
Kickstart your Klook adventure now by getting extra 7% off all theme parks, travel activities and essentials such as airport transfers, transport tickets, pocket wifi and more with the promo code <KLOOKAWAY>. For more information, visit www.klook.com.
Read also: Klook, Asia's Largest In-Destination Services Booking Platform Makes Its Malaysia Debut!