An estimated 14,000 young Malaysians will be gathering at Stadium Malawati, Shah Alam, on August 7, 2016 for the final lap of their 30-hour fast as they seek to raise funds for communities living in poverty and hunger.
These participants of World Vision Malaysia's 30-Hour Famine 2016 aim to raise over RM3 million for projects focusing primarily on nutrition, health and food security that fight hunger and poverty in Malaysia, the Philippines, India, China, Vietnam, Myanmar, Thailand and Mongolia. They raise funds by requesting families and friends to donate towards their 30-hour fast. Minimum donation per participant is RM150.
The estimated 14,000 participants who will be at Stadium Malawati hail from different parts of Malaysia. In total, over 32,000 participants spread over 200 camps are taking part in this mega-event across the country.
There is also an abridged version of the 30-Hour Famine – the 8-Hour Kidz Famine – open to children below 12 years old to fast for 8 hours and learn about global issues through child-friendly activities.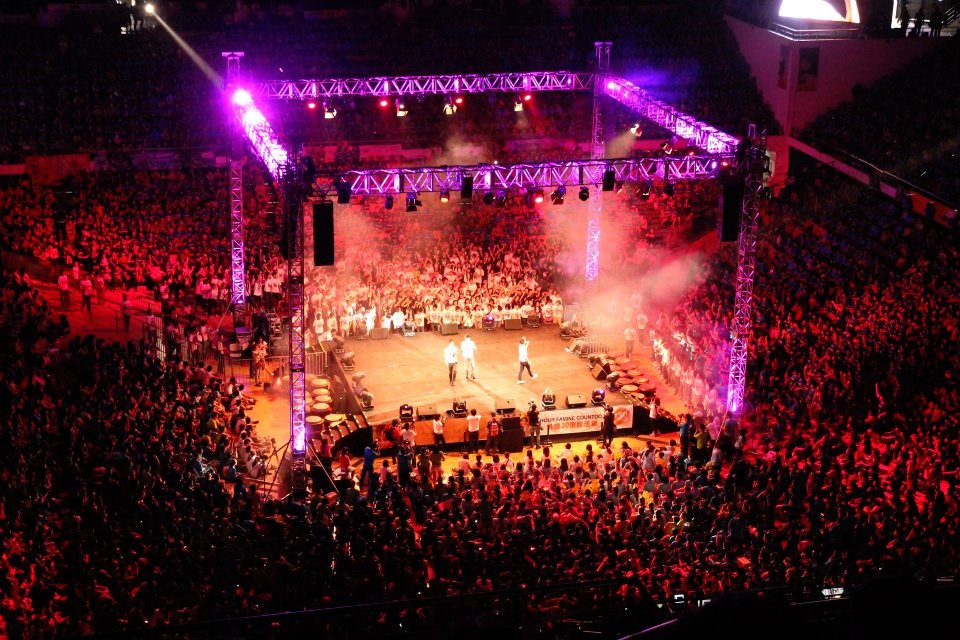 Making a special appearance at this year's Famine Countdown will be Malaysian-born singer- songwriter and 2016 Famine Ambassador Gary Chaw. Other performers include Francissca Peter, Yise, Alvin Chong, Athena, Bell, Bobby Lee, Daniel Lee, Fuying & Sam, Dickson Chai, Juztin, Danny One, Danny Boy, Jieying, Melody Chen, Nicole Lai, Peace Teo, and many more.
Local beneficiaries are the Dignity for Children Foundation, Yayasan Sin Chew's WeCare, the Beautiful Gate Foundation for the Disabled, Fugee School, as well as World Vision's Education, Health, Child Protection and Economic Development, and Leadership Training Programmes in Sabah.
Members of the public who wish to donate towards the event can do so online via World Vision Malaysia's 30-Hour Famine website or call World Vision Malaysia at 03-78806414.