World Vision Malaysia (WVM) is celebrating 20 years with a renewed vigour to continue to propagate change and build a sustainable future for marginalised children and communities in poverty.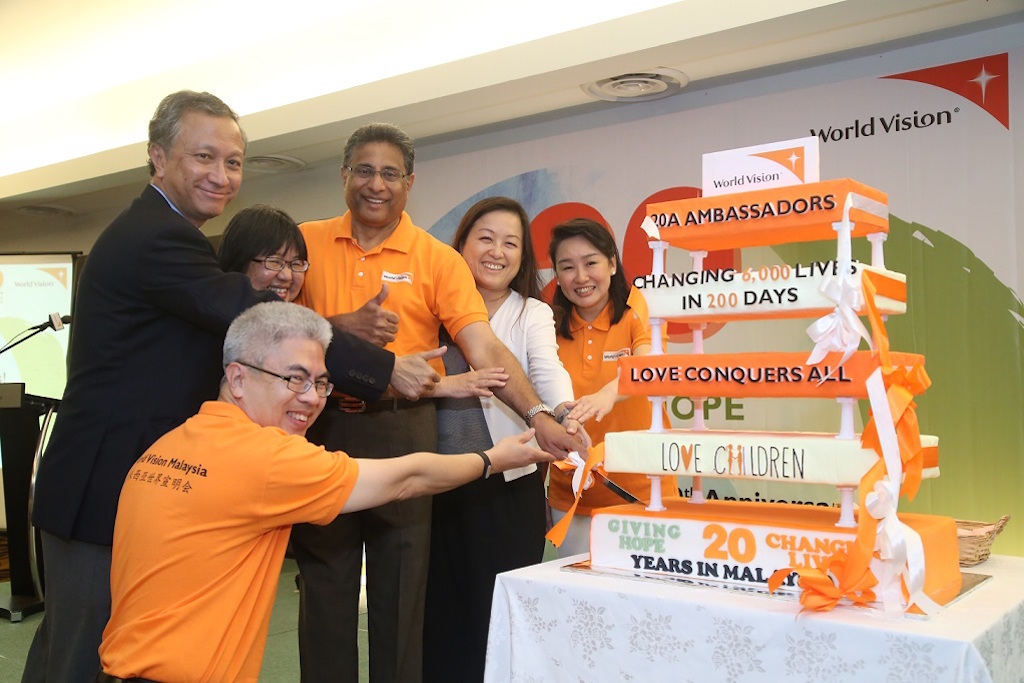 As the NGO celebrates its 20th Anniversary, it will be rolling out several initiatives that will enable it to continue reaching out to children, their families and communities in need. Adopting the overarching theme 'Giving Hope, Changing Lives', WVM's 20th Anniversary will span from now till September 2017. Among the activities outlined for the period are:
20A Ambassadors – where the NGO will honour 20 sponsors, donors, volunteers and partners who have who journeyed alongside it to bring change and hope to the lives of thousands;
Changing 6,000 Lives in 200 Days – a campaign to find sponsors for 6,000 children via WVM's Child Sponsorship Programme and give them hope for a better future;
LOVE.CHILDREN – a collaboration with renowned Malaysian fashion designers Datuk Zang Toi, Eric Choong, Beatrice Looi and Venie Tee to underscore the importance of giving children LOVE and HOPE in the form of a specially-designed, limited edition t-shirt line called LOVE.CHILDREN. The t- shirts are available at the WVM office in Kelana Jaya, roadshows and online at www.lovit.my/love.children.wvm;

Love Conquers All – A Charity Dinner headlined by actor and comedian Gurmit Singh, the talented Francissca Peter and sand artist extraordinaire Loong Bee.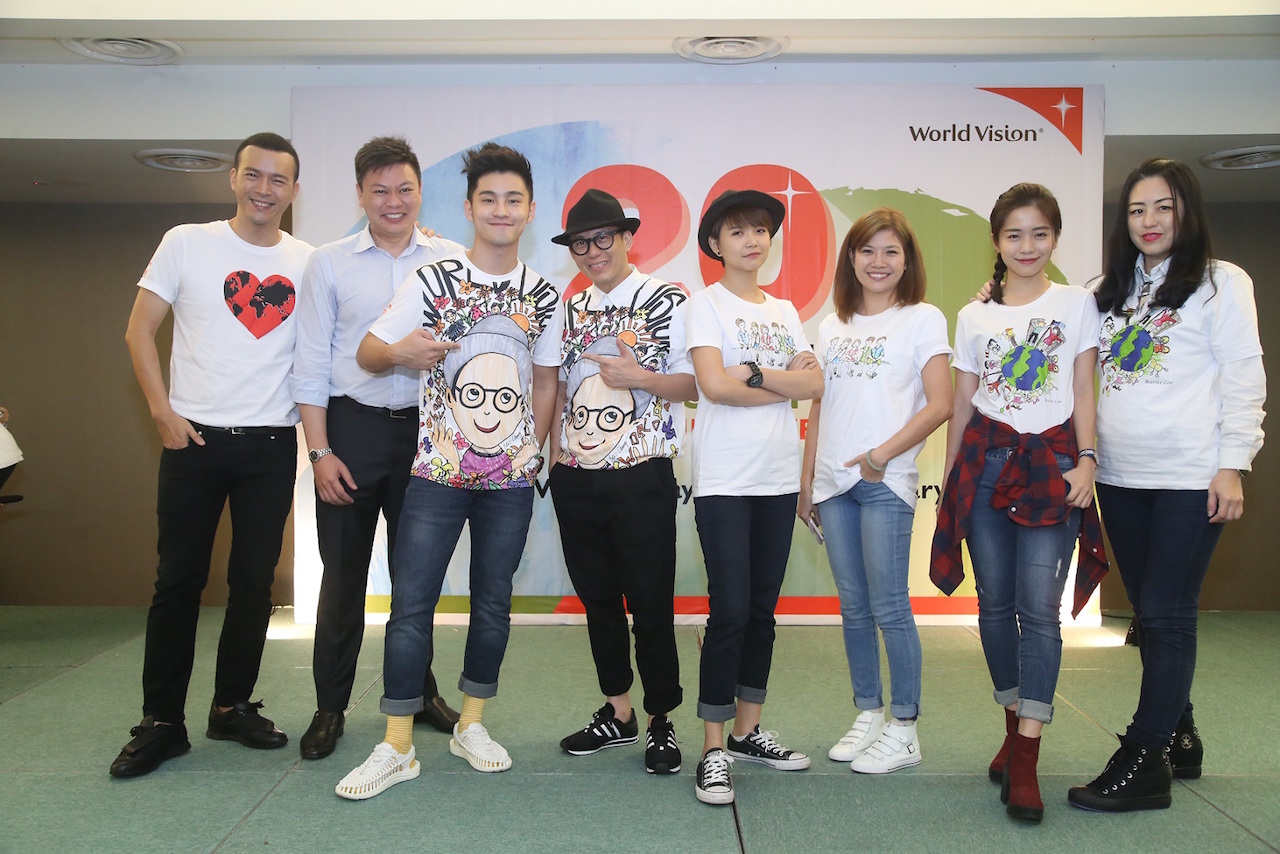 Present at the event were celebrities who have been supporting WVM through the years – Francissca Peter, Emily Chan, Orange Tan, Jeff Chin, Natalie Xiao Yu, Alvin Chong and Owen Yap. Also present were fashion designers Eric Choong, Beatrice Looi and Venie Tee.
Members of the public who would like to find out more about WVM's 20A initiatives and how they can be part of the activities can visit worldvision.com.my.
Read also: World Vision Malaysia's 30-Hour Famine 2016 | Stadium Malawati, August 7