Celebrate Malaysian culture this festive season with Royal Selangor's special gift sets, featuring the gold plated cembul, an Isthmus pitcher & tumbler set and a set of Orchid tumblers.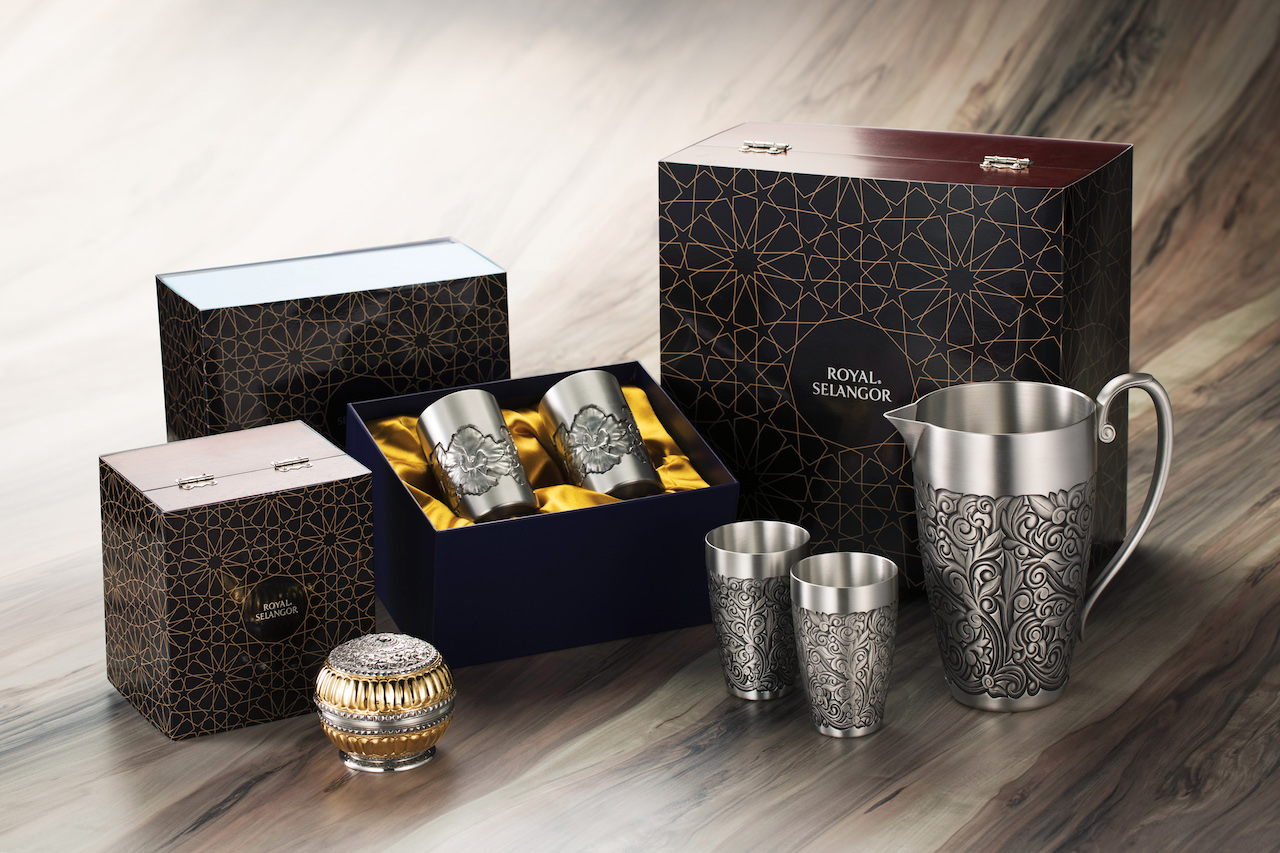 Inspired by traditional woodcarving from the Southeast Asian region, the Isthmus pitcher and tumbler set are embellished with bold foliate patterns. The Orchid tumblers capture the subtle delicate folds of the flower.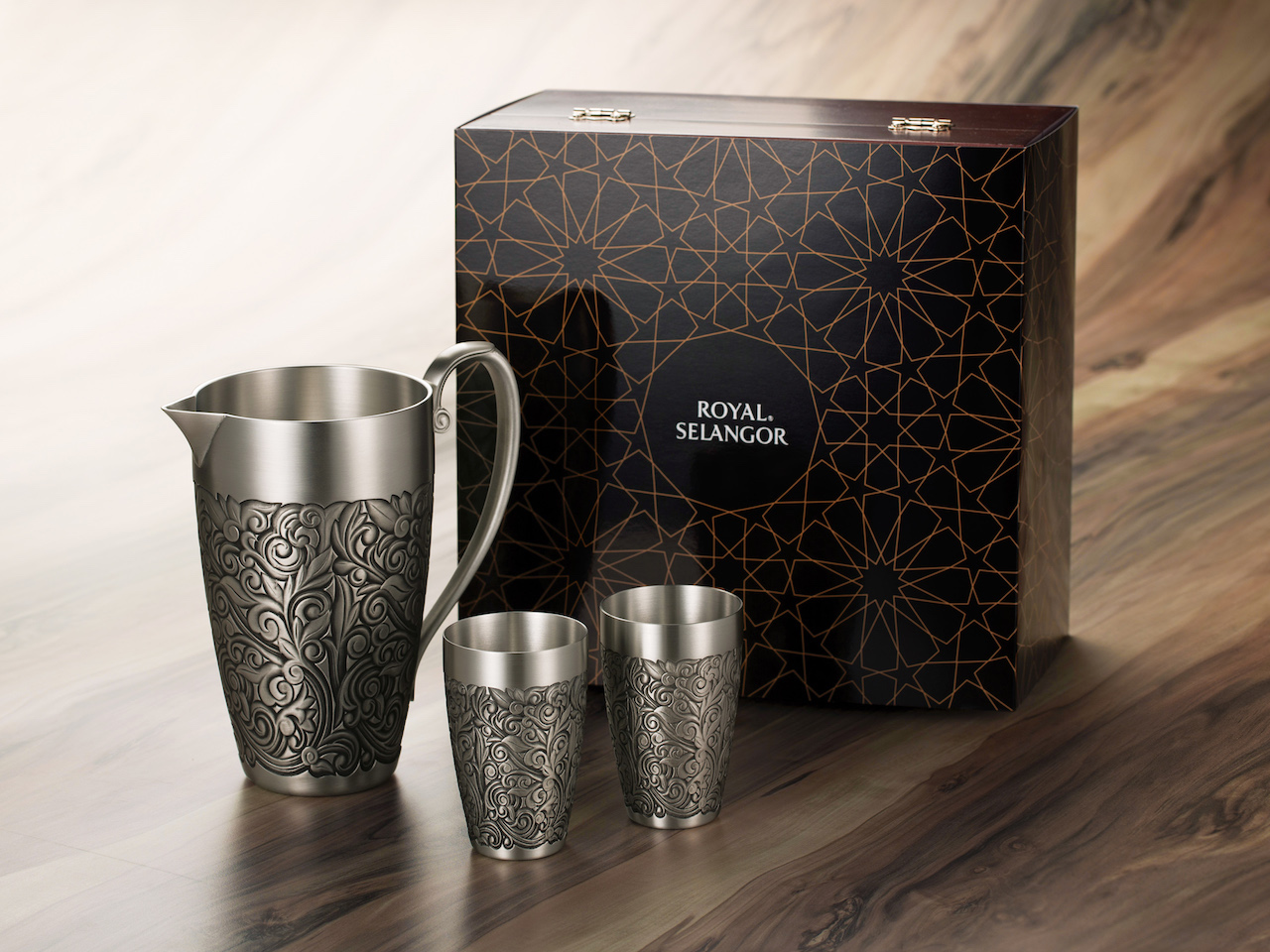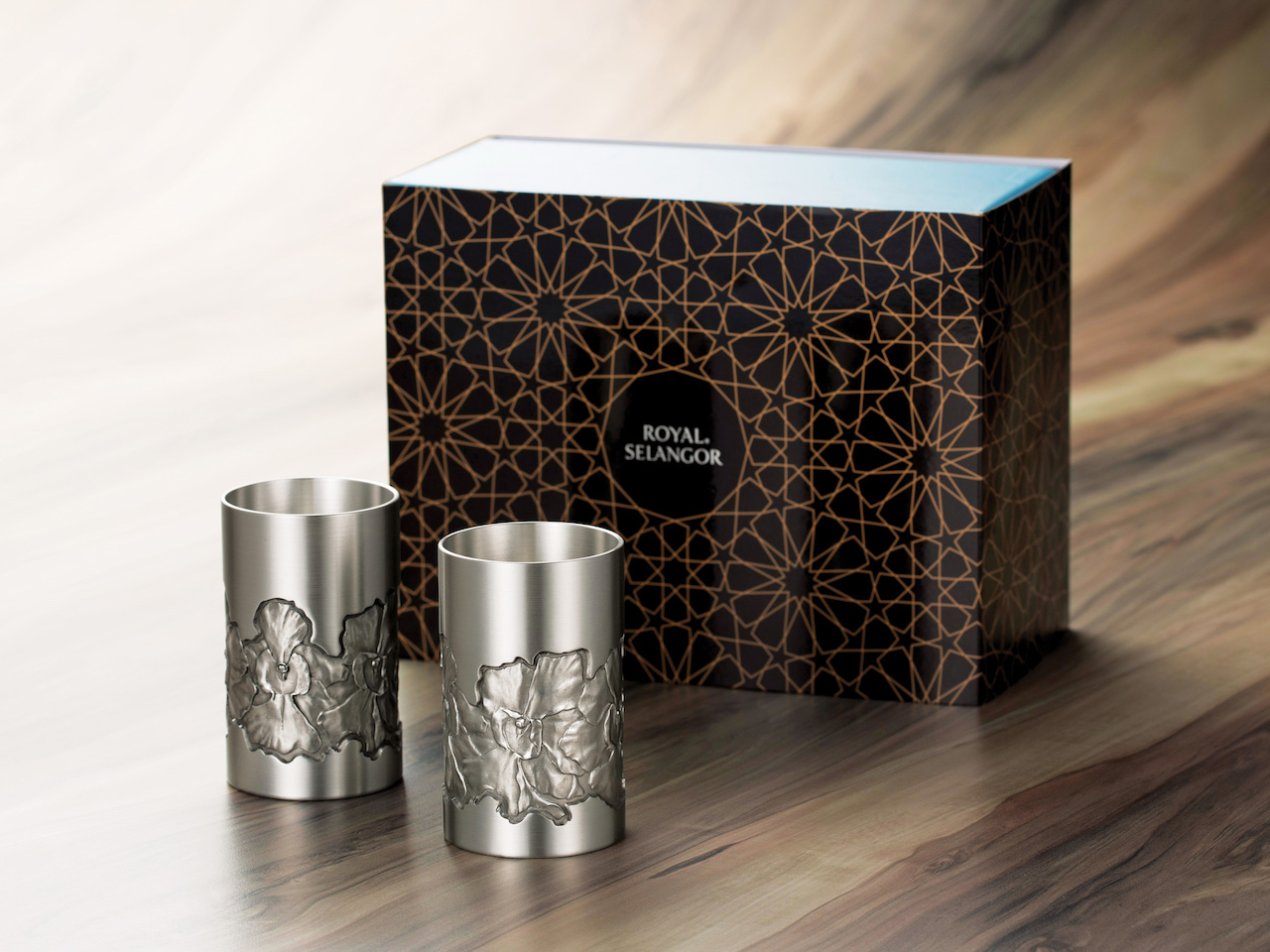 The Isthmus pitcher & tumbler set and Orchid tumbler set comes in an elegant gift box-making it the perfect balik kampung gift. Not only do they add a dramatic accent to your living space, the pewter tumblers maintain refreshing taste of cold drinks during the rumah terbuka.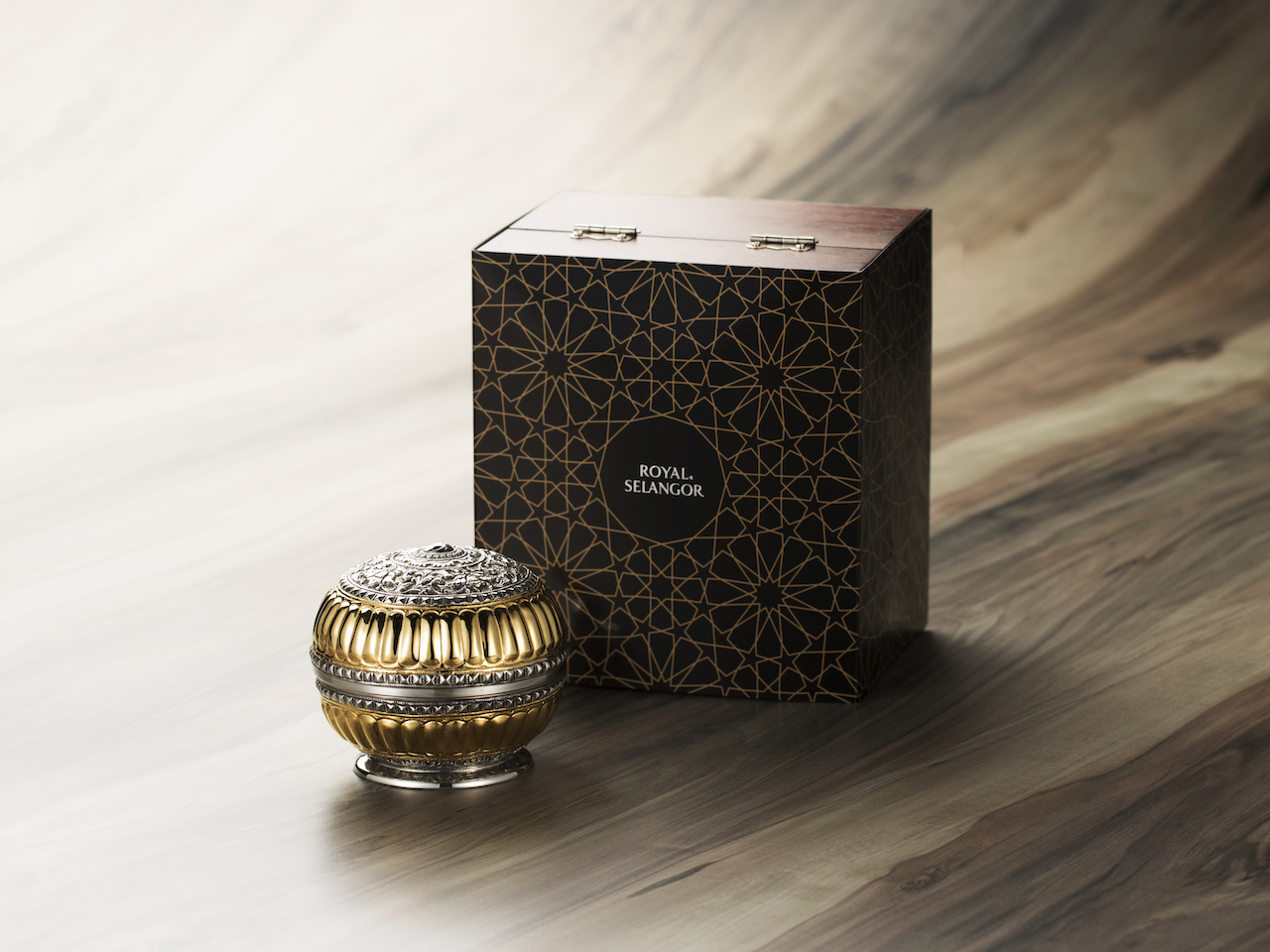 The gold plated cembul features lavish floral motifs, adding a touch of Raya glamour to the occasion. Traditionally used for storing betel nut, kapur, gambir or betel leaves, this elegant vessel is ideal for presenting sweets and dates to guests at gatherings and parties.
View more on the Hari Raya specials at royalselangor.com.
Read also: Things To Get From IKEA For Your Last-Minute Raya Preparation | All Under RM50 !