COURTS Malaysia launched the Mille range of lifestyle products last week, aimed at providing customers a variety of personal care and home appliances that cater to their everyday needs. Developed exclusively for COURTS by Milux Corporation Berhad, the Mille range includes 18 products that offer customers lifestyle and home improvement solutions such as steam irons, hair dryers, mixers to fully automated washing machines and portable air-conditioners.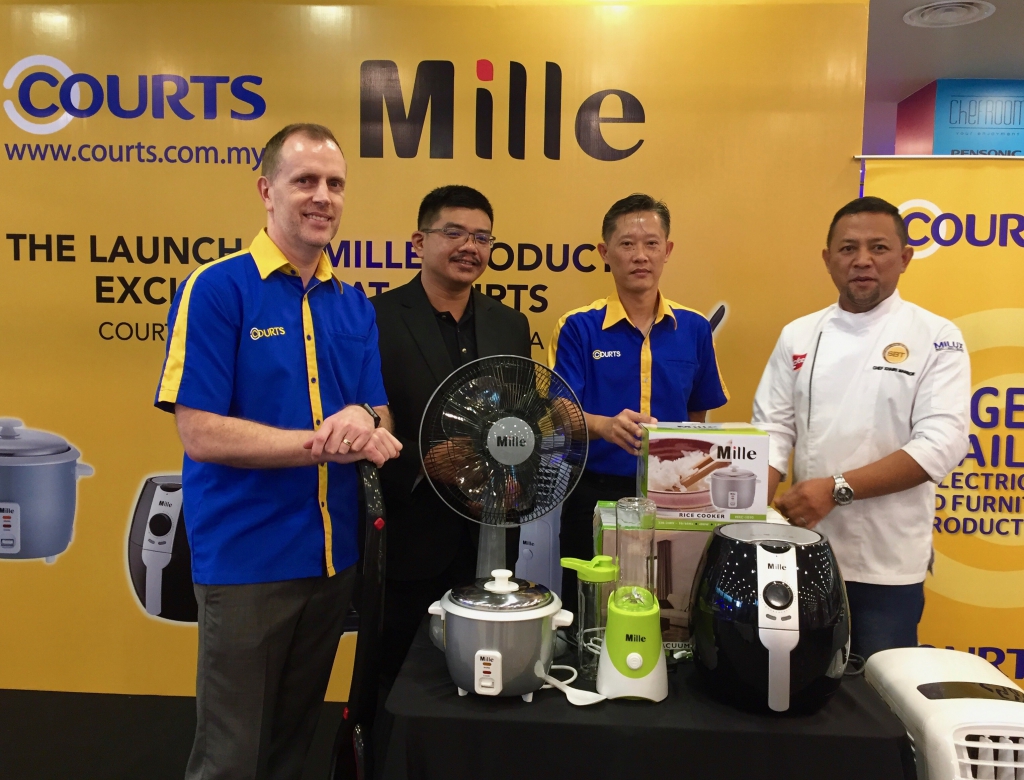 The launch which was held at the COURTS Megastore Sri Damansara, also showcased its latest product, an air fryer that provides an easier and healthier way to cook. The new air fryer features a rapid air circulation system which saves energy and cooks faster. It can fry, roast or grill with little to no oil for healthier meals that have less fat and maintain their great taste.
The Mille range is available at all COURTS stores with an affordable price range from as low as RM29. Mille products are part of the Everyday Low price campaign that lives up to the brand's vision to make aspirational home products easily affordable. COURTS Malaysia is offering a one-to-one exchange for any purchase of Mille. The warranty is valid for 3 months from the date of purchase.
COURTS Megastore Sri Damansara will be hosting a roadshow with a line-up of in-store promotions and activities from 20 September till 8 October 2017. The first 30 customers to purchase a Mille air fryer will be entitled to a free packet of First Pride Nuggets. Customers will also be able to purchase First Pride Nuggets at a special price of RM10 with any purchase of Mille products. The Mille range of products will be available at all Courts store nationwide. Customers can also browse and place an order online via the website at courts.com.my.
Read also: LG Electronics Introduced Innovative Home Appliances That Go Beyond