German rock band The Scorpions will be performing live in Kuala Lumpur on October 29 as part of their 50th Anniversary World Tour.
Formed in 1965, since its inception the legendary rock has dabbled with various genres, from hard rock to heavy metal, before settling on producing rock power ballads. Some of the band behind historic anthems include "Wind of Change", "No One Like You", and "Rock You Like a Hurricane".
On top of that, the band have sold more than 100 million albums worldwide, making them Continental Europe's most successful rock band.
The band confirmed their appearance on Malaysian soil via a posting on their official Facebook page. The capital city was also added on Scorpions' tour schedule on their official website.
The show in Kuala Lumpur will feature long-time members – Klaus Meine (vocals), Matthias Jabs (lead guitar), Rudolf Schenker (rhythm guitar), Pawel Maciwoda, with Mikkey Dee, the drummer formerly from Motorhead replacing James Kottak, who is currently seeking medical treatment.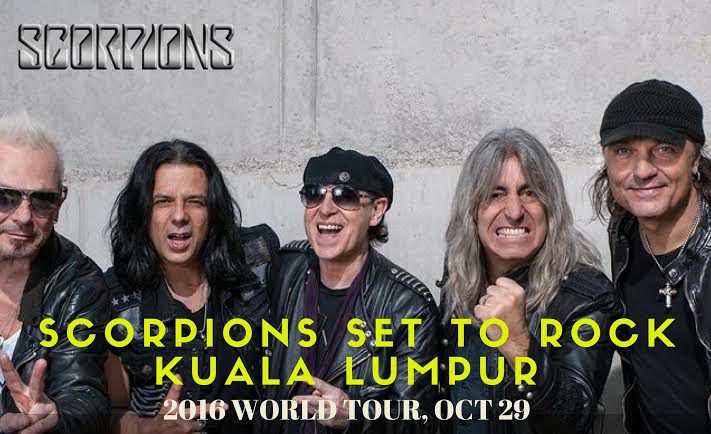 The Livescape Group is the organiser behind this highly anticipated gig, who had previously organised a series of rock festivals in the country under its Rockaway platform.
More details will be announced soon.
Head on to The Livescape Group's Facebook page for more information.
Related: Daniel Fong – A Newcomer to Watch Out For in Local Music Scene