ZALORA, Asia's online fashion destination once again presented "RAYALUTION: ZALORA Raya Fashion Festival 2016" for the second consecutive year, showcasing collaborative Raya Fashion collections with some of Malaysia's most popular and up-and-coming designers for the 2016 Hari Raya festivities.
The event spanned three fashion show slots throughout the whole day today at Le Meridien Kuala Lumpur featuring exciting collections from 13 local designers including Sugarscarf, Bella Ammara, Fazbulous by Fazura, KREE, Tengku Syahmi, Hatta Dolmat and Woo/Fiziwoo. These collaborative Raya Fashion collections will be available exclusively on Zalora Malaysia from April onwards and some are available for pre-order now. Customers can also enjoy 0% interest installment plans exclusively with Maybank Credit Card.
"All the designers have put in countless hours and worked really hard to prepare for the ZALORA Raya Fashion Festival 2016. It was challenging, yet rewarding, for ZALORA and the designers because we always strive to create something new for our customers every year to keep them excited," shared Giulio Xiloyannis, Managing Director of ZALORA.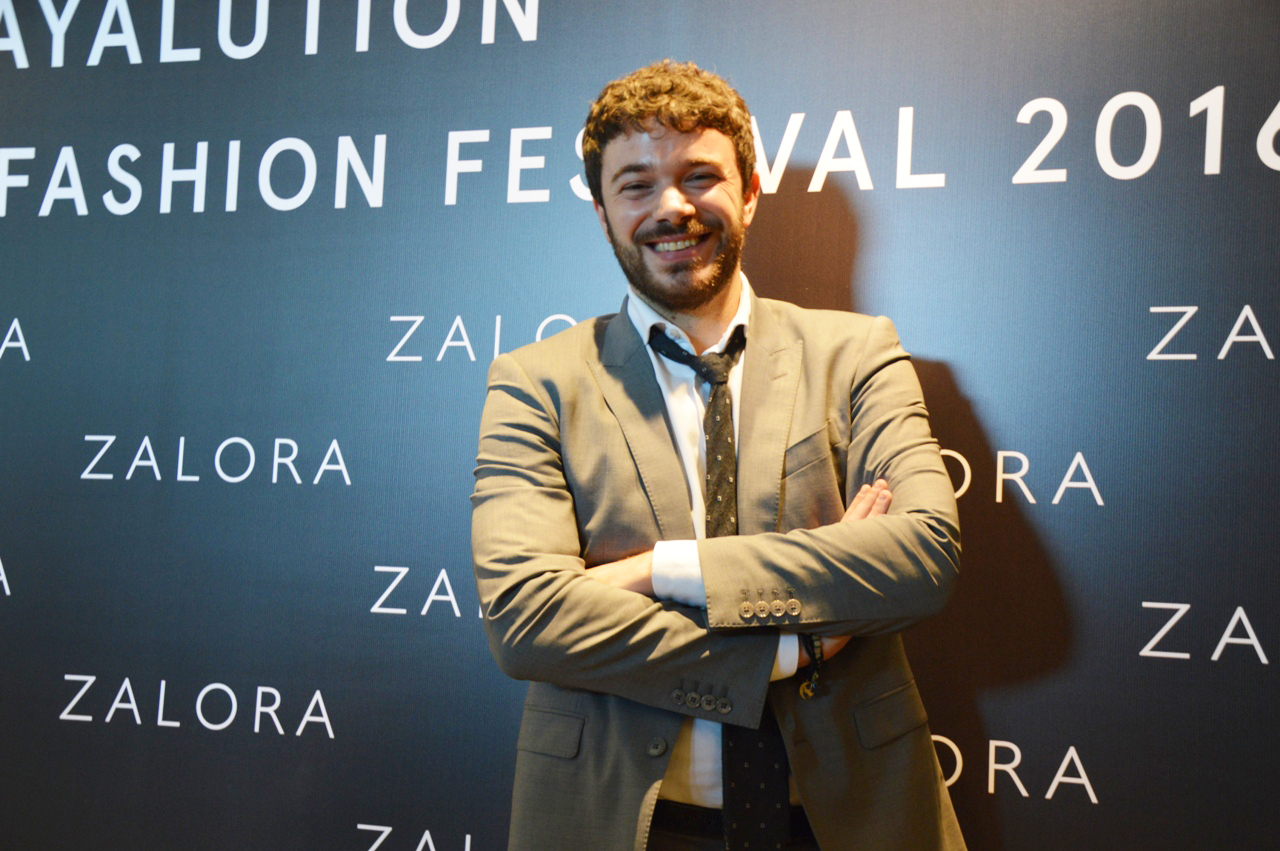 RAYALUTION: ZALORA Raya Fashion Festival 2016
The first slot of fashion shows featuring collections of Bella Ammara for ZALORA, Sugarcraft for ZALORA, Poplook Premium for ZALORA, ARDA PUTRA and Lubna.
Bella Ammara for ZALORA & Sugarcraft for ZALORA
The architect turned fashion designer, Bella Ammara who is known as a trendsetter among Muslimah brands nationwide, views each design as a character of its own with her personal attributes and values injected into them. This year's Raya collection exudes nothing but an understated elegance, while staying true to its signature Syariah compliant designs. The intricate and shimmery embellishments are kept to a minimal, yet eye-catching enough to ensure that each piece of the collection remains versatile, making them suitable and comfortable for a variety of occasions.
Eyqa Sulaiman, the founder of Sugarscarf believes in creating pieces which celebrate women of different shapes and sizes with scarfs that flatter their hearts and souls. Sugarscarf is famous of their modern timeless pieces and luxe embellishments, and will debut an intricately adorned and divinely beautiful collection for Raya 2016.
The Bella Ammara for ZALORA will be launched on April 12, 2016 while the Sugarscarf for ZALORA on May 5, 2016.
Poplook Premium for ZALORA
Nik Amanina Liyana, the lead fashion designer of POPLOOK, has designed countless successful collections including the popular "Raya Premium" and "Weddings & Celebrations" collections, with an eye for beautiful cuts and a touch of glamour.
POPLOOK Premium for ZALORA is an exclusive collection that melds both luxury and classical silhouette, ranging from mermaid dresses to fun peplum and kebaya tops. Each piece exudes a touch of luxe, with the use of brocades, lace and intricate beading.
The Poplook Premium for ZALORA will be launched end of April 2016.
ARDA PUTRA
ARDA PUTRA made its debut in the Malaysian fashion scene at the 2014 Bridal Collection Fashion Show. Today, ARDA PUTRA offers its customers a variety of choices, from made-to-measure bridal gowns to ready-to-wear pieces which are available on ZALORA.
The collection with theme "ARDA PUTRA TROPICAL BREEZE RAYA 2016" offers pieces from relaxed silhouettes and airy comocrepe to mixed digital batik prints, for stylish yet comfortable traditional looks.
The ARDA PUTRA collection will be launch in May 2016.
Lubna
The Raya collection of Lubna, a new forerunner in the scene, features an extensive range of pretty, decadently embellished yet affordable baju kurungs and jubahs made of poly crepe, tafetta and silk organza. The line also features vast silhouettes of waterfall and mermaid skirts with pockets decked in delicate crystals. Pleated trumpet sleeved blouses were added in to give an air of luxury and timeless regality.
According to Nina Aziz, head designer of Lubna, this Raya line is inspired not just by the strong yet feminine fashionable woman, but also pretty & whimsical scenes of Mother Nature, which reflected on a flurry of monochrome styles made of jacquard and the trendiest floral prints. There are pieces for the minimalist chic madame with wrap-around crisp tops and empire line blouses in cool to warm hues.
The Lubna collection is available for pre-order now till the 3rd of April and the full collection will be live on April 11, 2016.
The second slot of fashion shows followed by local famous designers' collections including Fazbulous Raya by Fazura, Sawdaa by Madeena, KREE and Minaz.
Fazbulous Raya by Fazura
The famous and gorgeous local celebrity, Nurfazura Sharifuddin who also carry the title of creative director of House of Doll, showcasing her second Raya collection after successfully showcasing her first collection at the Kuala Lumpur Fashion Week last year.
Fazbulous Raya 2016 personifies legendary females who has inspired us with their beauty, strength and courage. Their legendary personae are subtly translated into each of the collection's understated elegance that is made for the discerning lady for this Raya celebration.
The Fazbulous Raya by Fazura collection will be launched on May 10, 2016.
Sawdaa by Madeena
Mizz Nina, an award-winning singer and songwriter that has taken Malaysia by storm, created her fashion empire with the birth of Sawdaa by Mizz Nina since her return from Hajj in 2013. As an avid fashion enthusiast, she believes that covering oneself does not necessarily mean boring.
Sawdaa by Mizz Nina is a high-end cutting edge collection that conveys the message of being strong- willed, independent and confident with a strong purpose in life. For this coming raya, the brand introduces a sporty twist to otherwise traditional kurungs and jubahs that are carefully made with space cotton, and what's make them more cool is these sporty kurungs and jubahs are so versatile that they can also be worn backwards!
The Sawdaa by Mizz Nina collection will be launched on April 14, 2016.
KREE
KREE is spearheaded by Rene Diana Sulaiman, the Creative Director, who believes in honouring women's desire to be beautiful. She shaped KREE to be current and fresh for Malaysian women who love to have something new and affordable in their wardrobe.
"KREE Lebaran 2016" is inspired by a small town girl who has made it big in the city, but still has not forgotten her roots, a collection of transcends personality, character and the spirit of home. She brings the city vibe to her classic hometown, like a diamond with rough edges.
The KREE collection is available for pre-order now till the 3rd of April and the full collection will be live in June 2016.
Minaz
MINAZ, known for its floral and exclusive custom printed clothing, created by Hafiza bt Hamid (Pija) in 2010. Their sought-after floral patterns can be seen in "MINAZ EID 2015" and "The Journey 2016" collections.
"The Journey 2016" collection is created with two parallel ideas – femininity and romanticism. MINAZ elaborates its fashion DNA in this collection through its sweet, subtle glam and timeless characteristics. Femininity is shown through dramatic silhouettes and careful detailing, whilst soft hues and original prints are used in this collection to further show that it is not always best to stick with "safe colours." "The Journey 2016" sets to be the most extensive collection ever produced by MINAZ.
The Minaz collection is available for pre-order now till the 3rd of April and the collection will be live on May 9, 2016.
The final slot of fashion shows showcasing the creation pieces from Tsyahmi, Xemasu, Hatta for ZALORA and Woo/Fiziwoo for ZALORA.
Hatta For ZALORA
Hatta Dolmat, the distinguished Malaysian fashion designer who is known for his chic design, celebrates his 10th year in fashion this year with a new line of ready-to-wear Raya collection with ZALORA. Inspired by poppy flower, this year's collection features femininity while still preserving Hatta's winning lines and techniques.
The Hatta for ZALORA collection will be available from May 12, 2016.
Xemasu
Xema Suhaimi, the creative force behind Xema Su, is an up and coming young designer who normally 'stimulates' her creativity through travelling. Xema Su's pieces are mainly inspired by the diverse and rich Malaysian culture, with clean lines and immaculate cuts without disregarding the elements of fun and chic, that are bold yet timeless.
This year, Xema Su brings the unique blend of harmonious fusion for her Raya collection, "KHARISMA" with a combination of playful tulle, sophisticated linen fabrics and bold trimmings.
The Xemasu pieces are available for pre-order now till the 3rd of April and the full collection will be live in May 2016.
Tsyahmi
As a preliminary to future design venture, Tsyahmi is a fashion label focusing on accessible luxury ready-to-wear collections for men and women, by award-winning fashion designer Tengku Syahmi and creative project developer Natalie Zainal. Tengku Syahmi fuses modesty and modernity in women's and men's "Melayu Klasik" traditional wear and reinforces classic timeless colour palettes into complementary fabric with comfort in mind. Tsyahmi's injects versatility in the EID 2016 pieces, which can be worn together or separately to celebrate individuality for every occasion.
The Tshaymi collection is available for pre-order now till the 3rd of April and the full collection will be live on May 24, 2016.
Woo/Fiziwoo for ZALORA
FIZIWOO was established in 2009 by Hafizi Radzi Woo, who was then joined by Izree Kai Haffiz, a designer with an architectural background in 2011. The brand made a name in the Malaysian fashion scene by incorporating clean design and sculptured cuts into its collections.
This is second collaboration of WOO/FIZIWOO with ZALORA Malaysia for Raya collection. This year will see the designers behind the brand embark on a journey to the past, in the early 1970's era. Inspired by the stories told by their parents during childhood, WOO/FIZIWOO for ZALORA Raya 2016 collection will be a recollection of Raya celebration during those days.
The Woo/Fiziwoo for ZALORA collection is available for pre-order now till the 3rd of April and the full collection will be live on June 9, 2016.