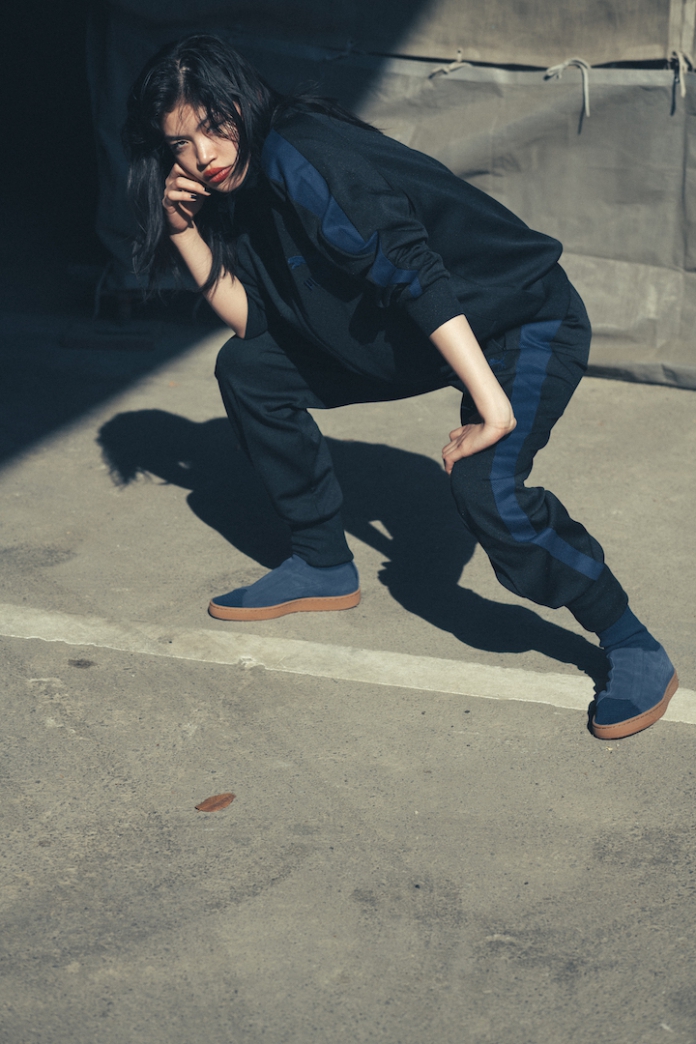 Teaming up with PUMA to celebrate the 50th anniversary of the Suede, Poggy, an international king of style and an icon #ForAllTime, brings his unique aesthetic to the classic silhouette with a touch of Japanese traditional element.
Peggy reimagines the Suede in the tradition of Japanese tabi socks but still retaining its hip-hop roots. A fully knitted indigo blue sock with Suede panels on the side and elastic band on the forefoot sit atop a textured gum sole. He went beyond and refreshed the Suede's standard closure system with a Kohaze, a traditional Japanese hook, making it look more streamlined and sleek.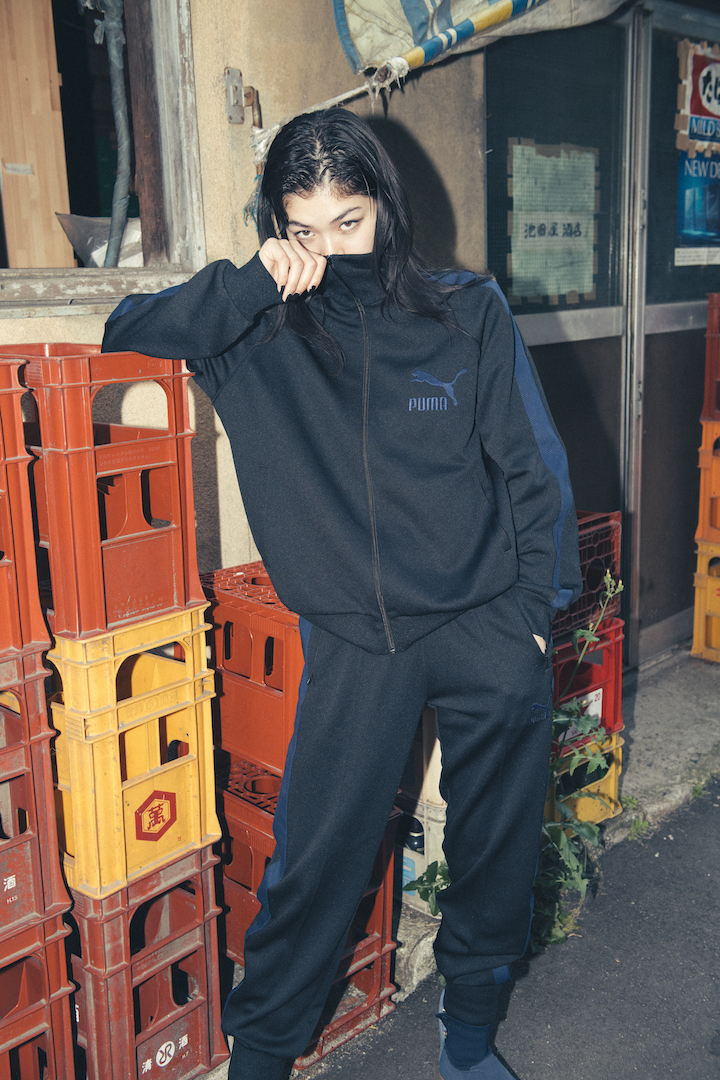 The black T7 full-zip track jacket with matching T7 track pants give off retro vibes with indigo blue panels and the signature 7-cm stripes which is woven by "Sashiko" (Japanese traditional needlework technology). Pants are pleated with a high rib cuff and zipper openings. The pack comes full circle with a PUMA x POGGY tee logo tee which is minimal and classic.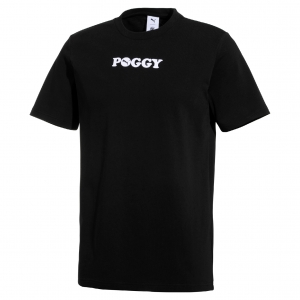 The Suede 50: PUMA X Poggy retails for RM669 and is only available in PUMA KLCC.
Read also: PUMA Launched SEA's Biggest PUMA Concept Store In Malaysia