NET-A-PORTER and FENDI launched an exclusive FF Capsule Collection, embodying FENDI's unique mix of expert craftsmanship and innovative design as the logo becomes the cornerstone of the collection. The capsule launches on NET-A-PORTER as an exclusive worldwide preview from April 13 for one month before being available in selected FENDI stores and on Fendi.com from May 14 until the end of the year.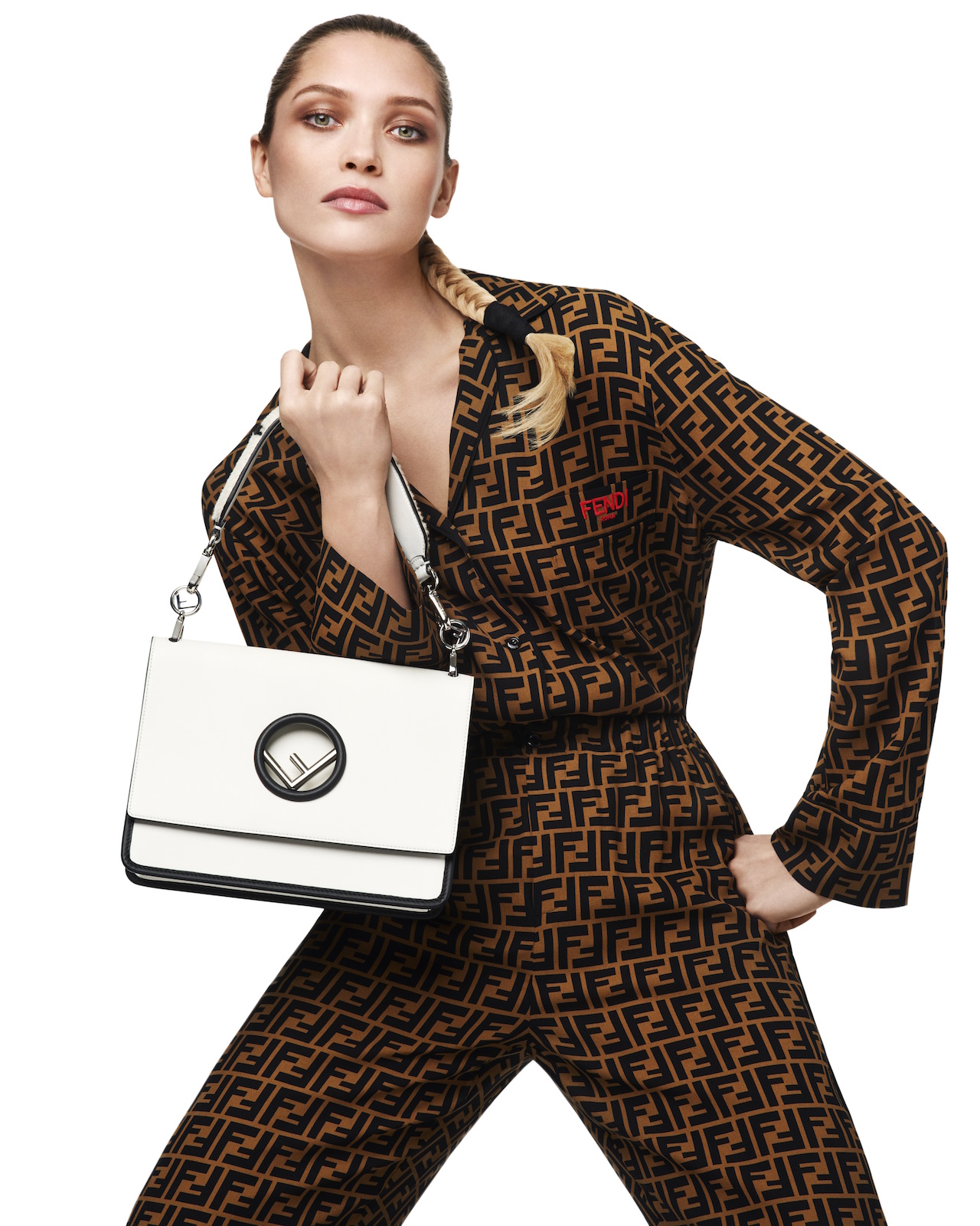 The FF Capsule Collection, sold on NET-A-PORTER, celebrates the heritage of the Roman House and the iconic FF logo. Designed by Karl Lagerfeld in 1965, the logo combines FENDI's luxury authority with an irreverent attitude, establishing the Maison's logo as a contemporary yet sophisticated icon. The FF logo steals the spotlight in the capsule as the unconventional archival squared version, dating back to 1974, dominates streetwear inspired silhouettes from parkas, to hoodies, the signature Rockoko sneakers and accessories including the Kan I, Peekaboo and the Runaway bag. The squared logo, updated from the original rectangular version, takes centre stage as the graphic pattern features heavily on every item. The collection incorporates the FF logo in the classic tobacco and black colourways and in a new surprising white and black variation.
The launch of the capsule will also be celebrated in London on April 12 and additionally by a special pop-up store in Dubai. The Palazzo della Civiltà Italiana will be recreated in inflatable form from April 19 to 29 at the Dubai Mall Fashion Catwalk.
Read also: First Look: FENDI Pre-Fall 2018 Collection