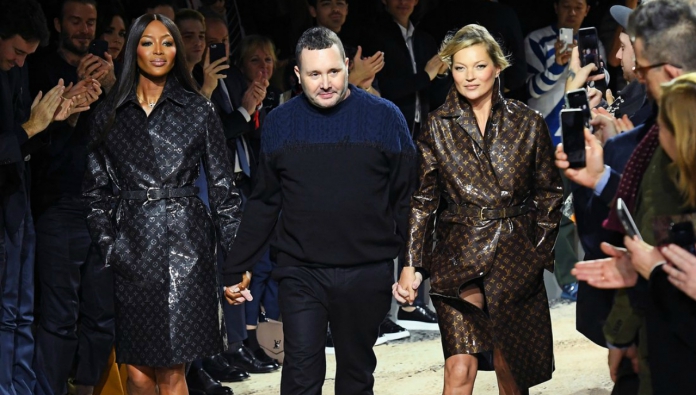 Last week, Kim Jones announced his exit as Louis Vuitton's men's artistic director with the Fall 2018 Menswear collection being his last show for the French house. Many speculated he would be headed to Burberry or maybe Versace but that doesn't stop Jones from ending his tenure with a bang.
The designer, who has been at the helm of Louis Vuitton menswear for seven years, brought back supermodels Kate Moss and Naomi Campbell to the runway to close the show –  a rare sight considering that Jones never once use a female model throughout his career as the main man of menswear. Decked in Louis Vuitton monogrammed trenchcoats and matching combat boots in brown and black, both supermodels slayed the runway before closing the show arm in arm with Jones.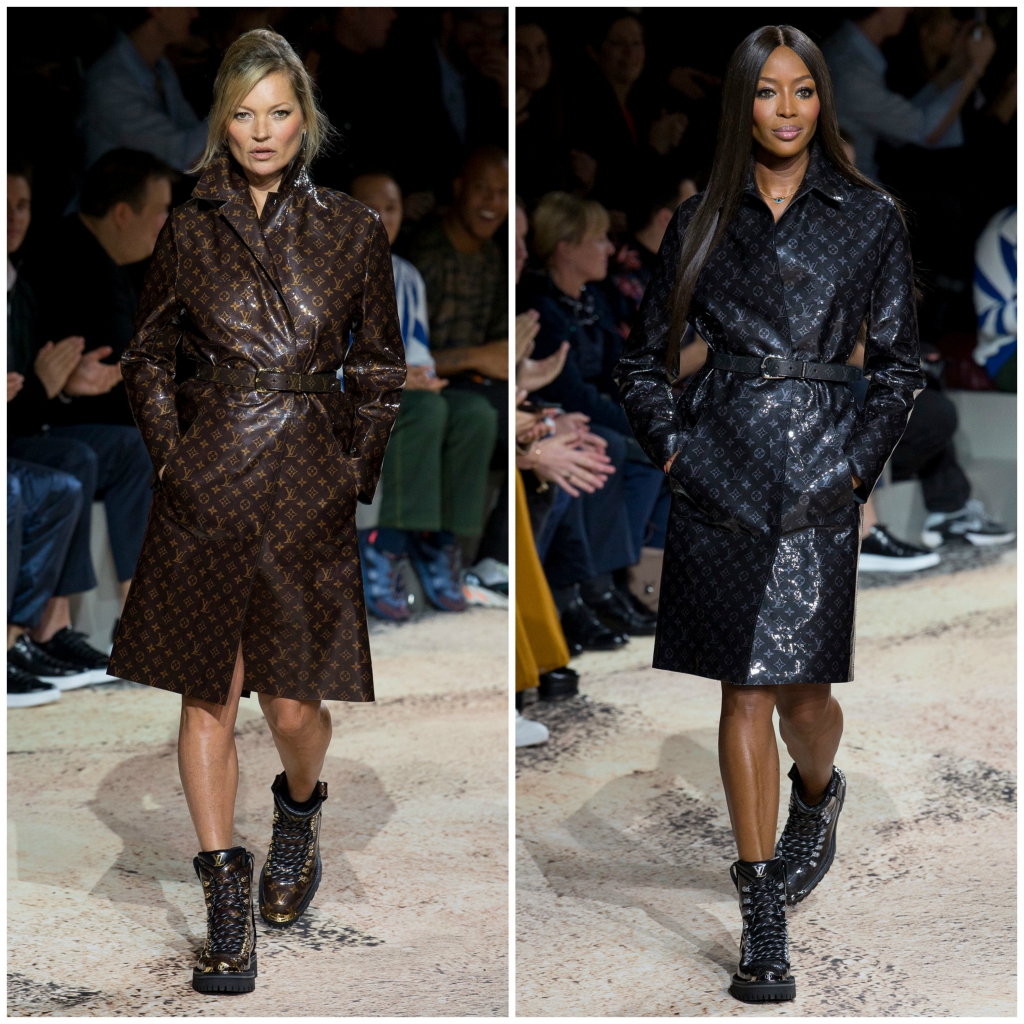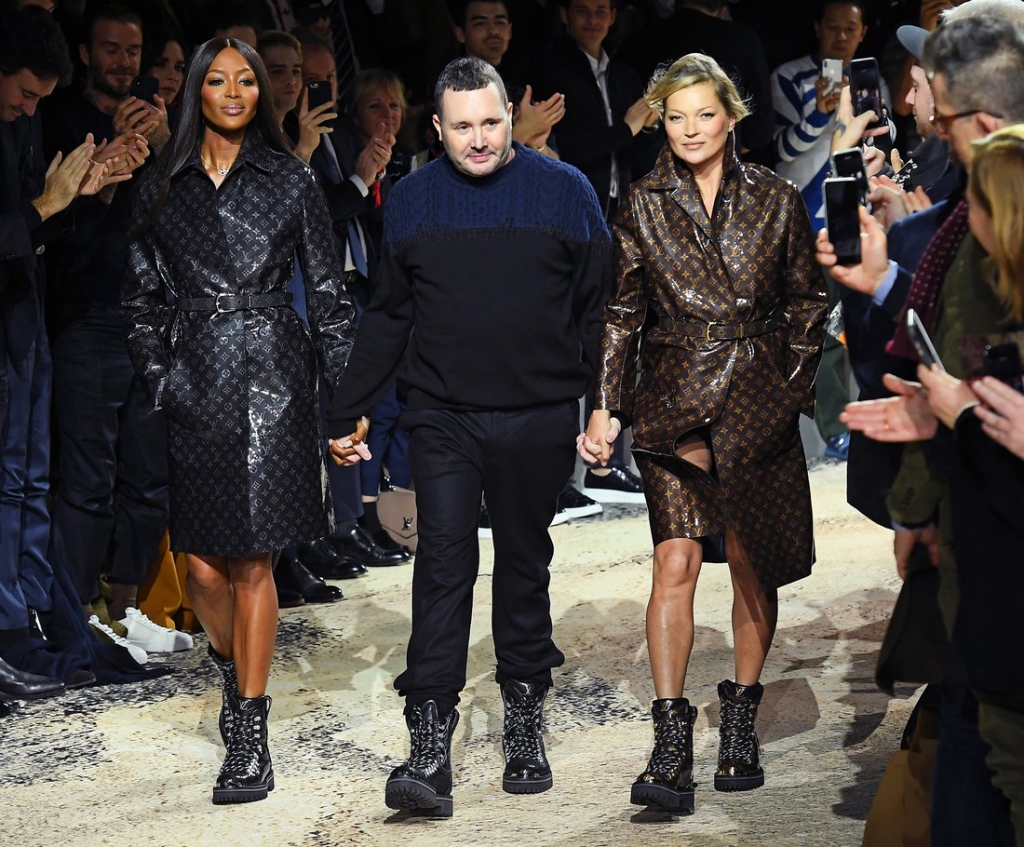 Jones, the brains behind the most raved Supreme collaboration, has elevated Louis Vuitton's menswear line by melding streetwear and luxury together – putting out sneakers and track pants on the runway despite Vuitton's knack for all things classy.
"Kim has turned Louis Vuitton menswear… well, around is not the word! He has made it credible, and fun, and I'm a woman and I wear it. I love it. He has made it accessible, and broadened it, and it's great. If we'll look like that in those coats, we'll be placing our orders imminently", said Campbell before the show.
The show itself, on the other hand, was dominated by sportswear – baseball tees and mountaineering gears are no longer reserved for sports. With a touch of luxury, Jones transformed even the most basic of men's wardrobe into exceptional uniform.
Defined by the art of travel, an aspect that the house and Jones himself honour in the making of the collection, the seasonal selections feature printed shirts with mountain and stalagmites graphics, trunk handles and closures from climbing ropes and the smartest parkas. Fluorescent pieces that referenced highlighter yellow and orange instantly catched the eyes, perhaps a tad too striking at first but settled to be sleek, sophisticated all day wear with jet-set attitude.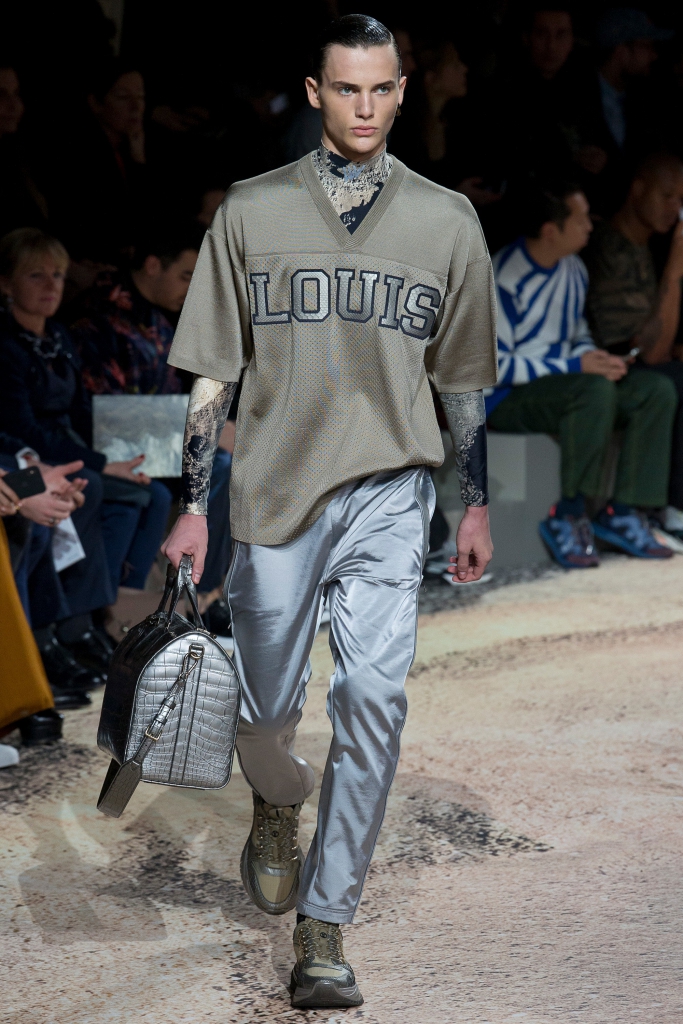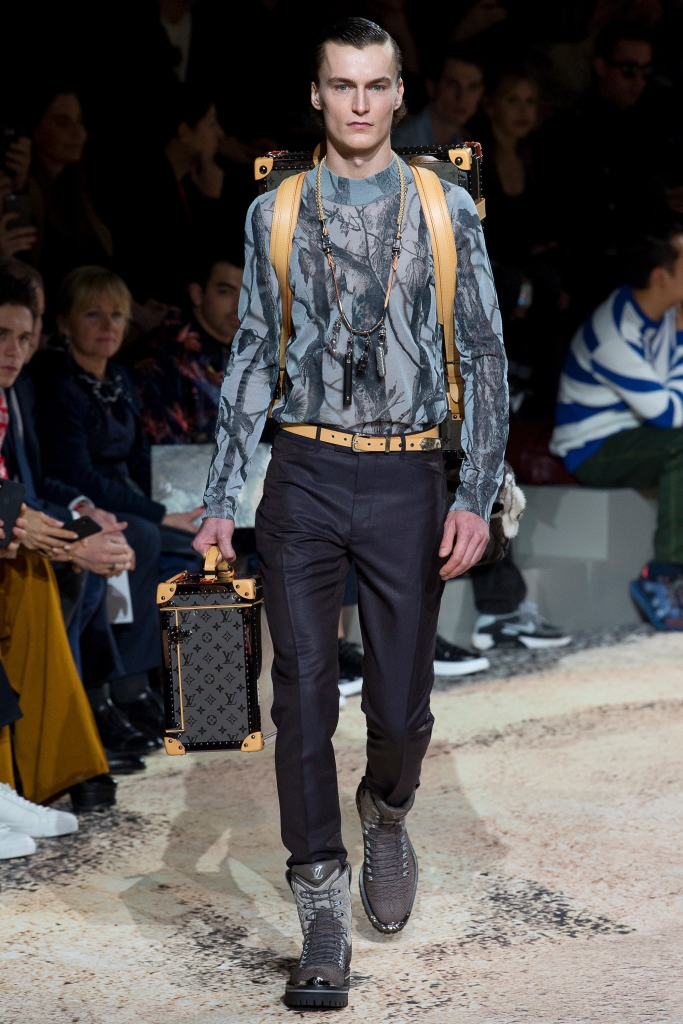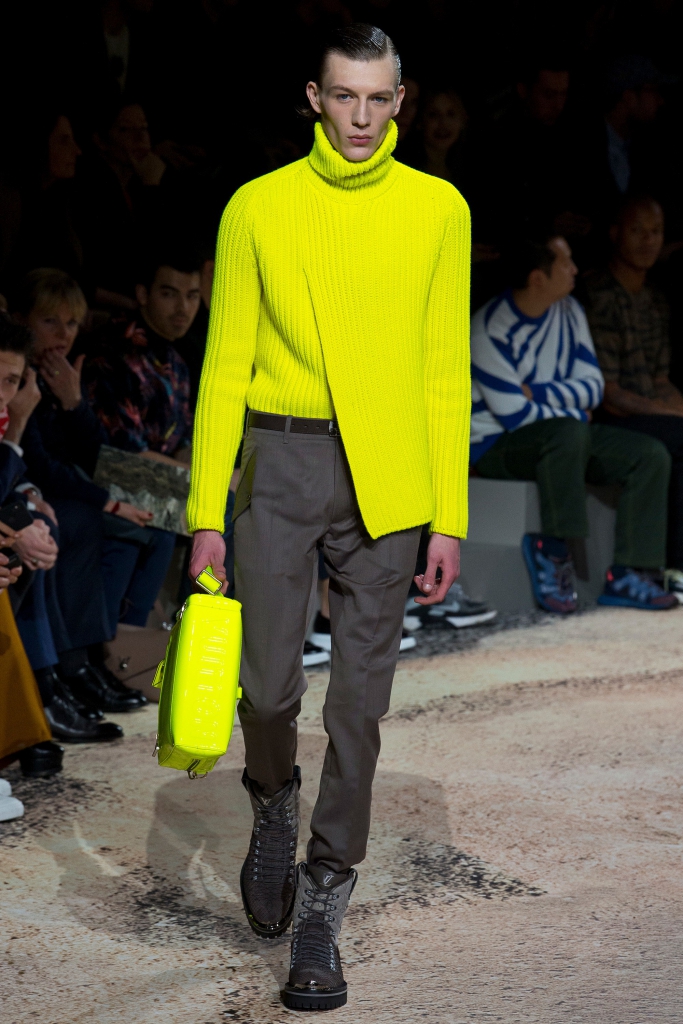 Source: Yannis Vlamos / Indigital.tv, Dominique Charriau/WireImage & Getty Images
Read also: Louis Vuitton Returns With Second Installment Of Jeff Koons Collaboration