Jaeger-LeCoultre has recently unveiled its latest collection – Geophysic®, which official launch coincides with the third edition of Watches and Wonders on September 30, 2015. The Geophysic® is one of Jaeger-LeCoultre's creations in keeping its promise which was made during the recent "Open a whole new world" campaign: to foster the emergence of a new sensitivity in which the watch becomes a prism through which to astonish, to enchant and to give substance to desires.
The two models Geophysic® True Second® and Geophysic® Universal Time, are blended with aesthetic elegance, technical sophistication and 21st century user friendliness. The collection cultivates an attitude entirely in tune with the times. The message of the Geophysic® is one of simplicity and complexity co-existing in perfect harmony.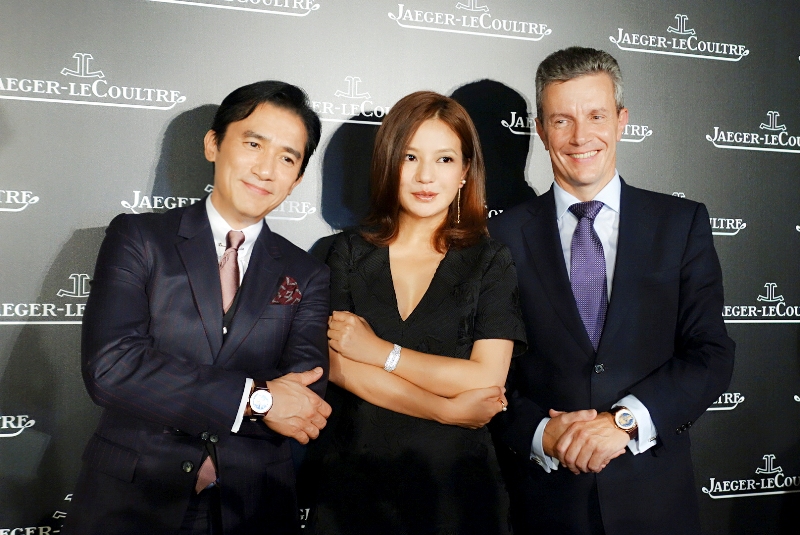 A cocktail prolonge was hosted at the Pool Podium, Grand Hyatt Hong Kong welcoming over 350 watch connoisseurs, watch lovers, celebrities and press from Asia. The evening was highlighted by special presence of Mr. Tony Leung and actress Ms. Zhao Wei. The talents, together with Mr. Daniel Riedo, Chief Executive Officer of Jaeger-LeCoultre, shared their intrinsic values and appreciation of pure and timeless objects at the launch ceremony.
Other celebrities, including Ms Kit Chan, Mr. Wiliam So, Ms Jennifer Tse and watch lovers including Ms Kathy Chow and her husband Julien Lepeau, Mr Karson Choi, Ms Cindy Yeung, Ms Nansun Shi, Mr James Shing, Ms Sophia Kao, Mr Zing Wong and Mr Alvin Goh were also invited to join the celebration of the new collection launch.