Jaeger-LeCoultre SIHH 2015 NOVELTIES
A Tribute to Astronomy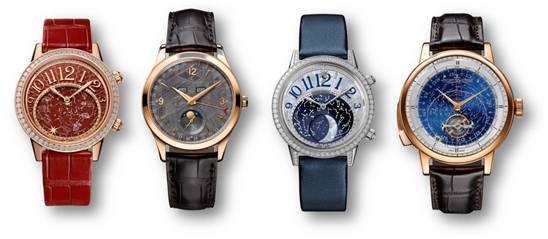 This year, Jaeger-LeCoultre looked above and beyond to the skies over the Vallée de Joux as inspiration for the SIHH 2015 collection. The manufacture shares its fascination for the movements of the heavenly bodies, drawing upon these inexhaustible sources of inspiration and using them as a privileged means of expressing its expertise. Because they speak to the mind and the heart, calendar complication has the ability to fire the imagination.
An impressive panorama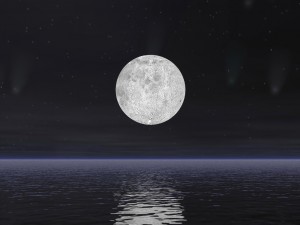 Calendar functions have long since been part of the watchmaking culture of the Grande Maison, admirably complementing other complication such as the Tourbillon or the Minute Repeater. This year, they are poetically expressed in their own right and thus find themselves resolutely in the spotlight.
Through its new creations, Jaeger-LeCoultre illustrates the phenomena observed by ancient civilisations and which punctuate our daily lives. The calendar year represents a complete turn of the earth around the sun. Moon phases gave rise to the week and the month. The 12 hours represent the 12 decans visible during the night of the spring solstice. Minutes and seconds were adopted in order to facilitate complex astronomical calculations. By bringing them within reach of connoisseurs of fine objects, Jaeger-LeCoultre wanted the complete calendar and the moon phase to occupy the place they rightly deserve in our daily lives.
Fragments of the sky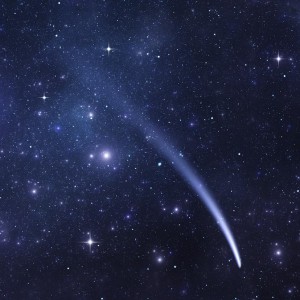 To embody the magnetic beauty of the sky, moon and stars, Jaeger-LeCoultre opted for materials directly related to its source of inspiration, such as meteorite stone and lapis lazuli. Meteorites, the shooting stars that cross the sky while leaving a luminous trail, have been crafted by the artisans of the Manufacture with a blend of passion and determination, in order to reveal the beauty they have concentrated across the ages.
The highly symbolic lapis lazuli was the favourite stone of ancient kings, who associated its colour with the sky chart. Its deep pigmentation is indeed rivalled only by the infinite depths of the heavenly canopy. These rare and mysterious materials are an integral part in the design of the watches, while offering a singular experience through the energy and intensity they convey.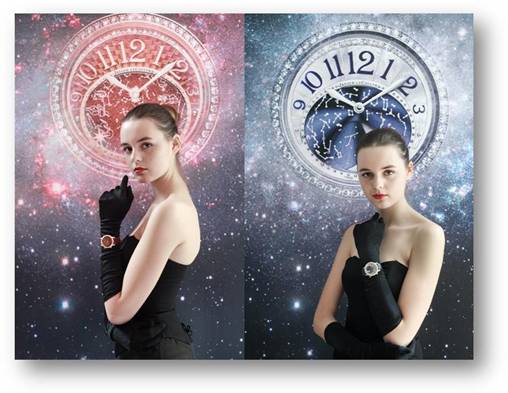 Among the pieces showcased were Jaeger-LeCoultre's iconic Rendez-Vous Celestial clothed with new fiery colour palette, and the highlight, which was the Master Calendar distinguished by the strange and fascinating meteorite stone used for the dial.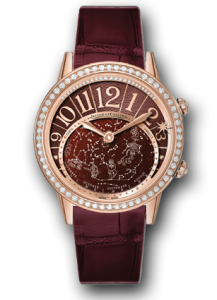 Rendez-Vous Celestial
A union of watchmaking expertise and poetry. The passage of the constellations of the Northern Hemisphere and the months of the year are displayed on a sky- chart whose design is a unique feature of this model. A mysterious, star-shaped hand delicately indicates the time chosen for a future rendezvous.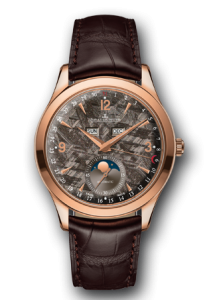 Master Calendar
It sets an evocative scene for the play of time: pointer-type date display, apertures for the day, month, moon phases.
More information on Jaeger-LeCoultre SIHH 2015 collection, visit www.jaeger-lecoultre.com