Huawei has recently unveiled two stylish premium smartwatch for women, Jewel and Elegant, which are in collaboration with Swarovski, joining the Classic, Active and Elite smartwatches released last year.

Complemented beautifully by the two genuine Italian leather watch straps, available in pearl white and sapphire blue, the HUAWEI WATCH Jewel and Elegant comes pre-loaded with over 40 watch faces as on the original model, including 10 exclusive feminine designs.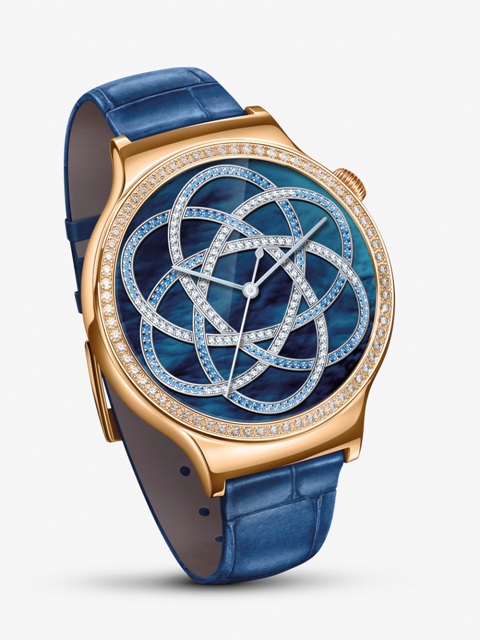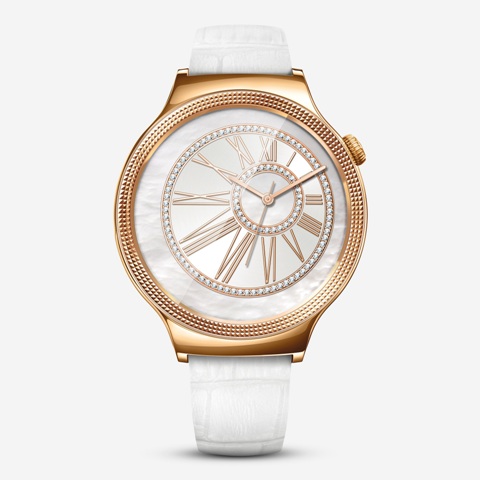 The Elegant edition has a knurled pattern effect around its rose gold-plated case
Fashion Meets Technology
The Jewel and Elegant's classic designs, inspired by Swiss watch manufacturers, sees scratch-proof sapphire crystal coating their fully circular 44mm faces. Cold-forged stainless steel, plated in rose gold, cements both models' strength thanks to its durable nature.
Powered by Android Wear™ and both Android and iOS compatible, the Huawei Watch displays alerts for calls, texts, instant messages and emails. The Watch also features Bluetooth connectivity for wireless headphones usage, meaning you can listen to offline music downloads while you work out. With voice commands capable of controlling music as well as navigation, it's the perfect running device. A heart rate sensor accurately measures heart rates, and the 6-Axis motion sensor can track activities including walking, running and mountain climbing.
However, Huawei smartwatches are not available yet in Malaysia but you can get them in the following countries and regions, including: Austria, Australia, Belgium, Canada, Costa Rica, Czech Republic, Denmark, France, Finland, Germany, Hong Kong, Italy, Japan, Mexico, Netherlands, New Zealand, Norway, Russia, Sweden, Singapore, Spain,Switzerland, Taiwan, United Arab Emirates, United Kingdom, and United States. The Jewel and Elegant smartwatch will be on sale from March 2016.