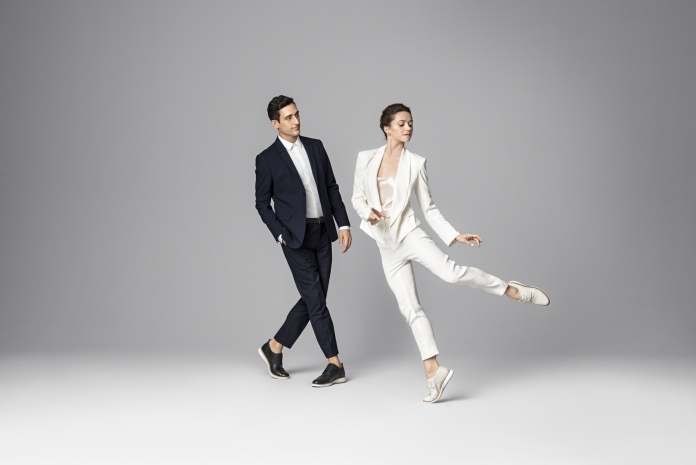 Part of its Fall 2017 collection, Cole Haan debuted the GrandEvølution, the new collection for men and women who evolve beyond expectations, and the new StudiøGrand collection for women where the brand teamed up with artists from New York City Ballet for its latest campaign "Extraordinary Comes to Life", choreographed by Resident Choreographer and Soloist, Justin Peck and shot by motion photographer Andrew Eccles.
Featuring dancers from New York City Ballet – this time adding Justin Peck, and Principal Dancer, Amar Ramasar, to the roster of longtime brand collaborators Sara Mearns, Megan Fairchild and Gretchen Smith. The brand partnership continues to emphasize the ballet's unity of athleticism and artistry, as well as the commitment Cole Haan has to design elegantly innovative footwear and accessories.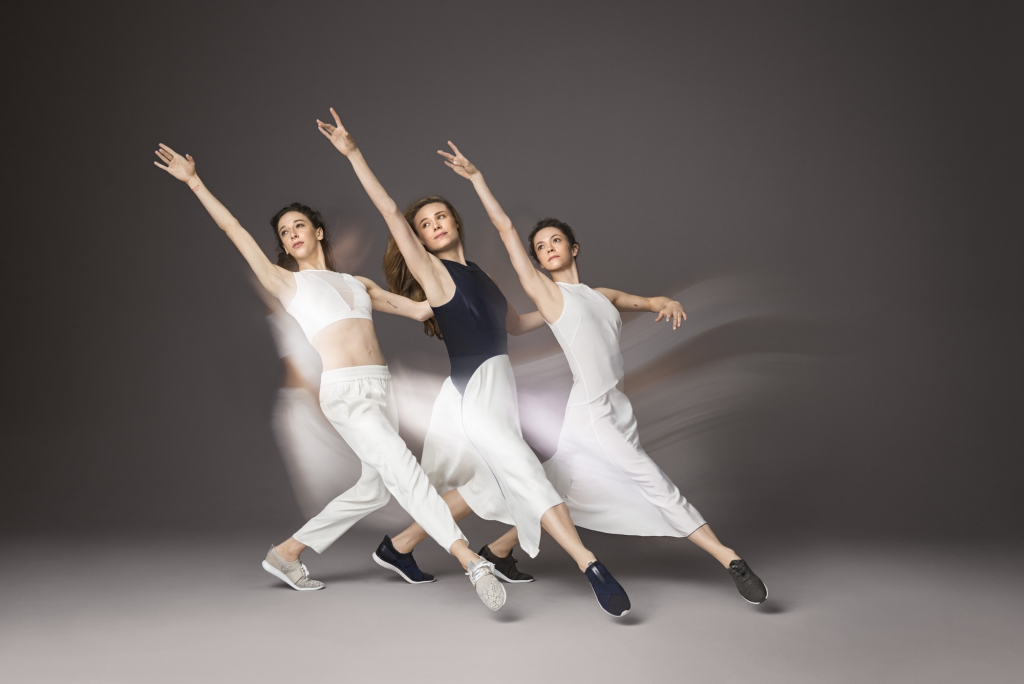 For every image of the "Extraordinary Comes to Life" campaign, Justin Peck orchestrated a full movement expressing each dancer's professional identity through a unique open-shutter technique, while pulling from the language of his own recent choreography.
Peck choreographed each moment to capture the elegance and performance of the
new Cole Haan dual-gender GrandEvølution collection and women's StudiøGrand
collection. "Every moment in ballet is equally about the moment before and the
moment to come. A dancer does not merely kick their leg up or jump. They follow a
storyline of movement that includes new heights of physicality and lengths of elegant motion," says Justin Peck.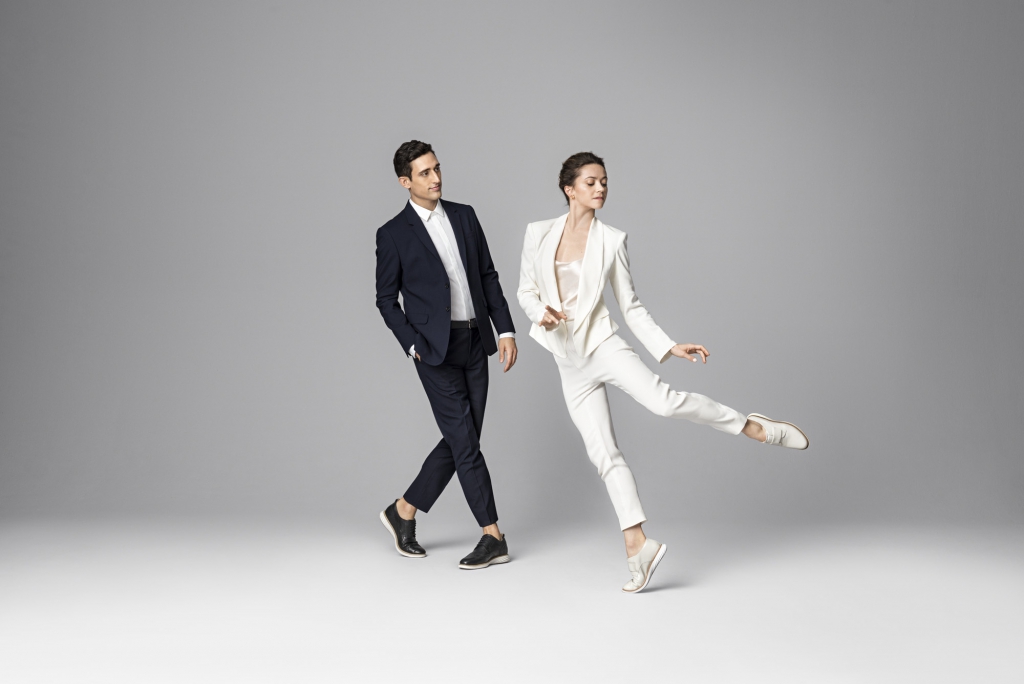 Reinvented from the inside out and offering next-level innovation, the new GrandEvølution footwear collection for men and women, is a direct evolution from Cole Haan's first Grand franchise, ØriginalGrand, adding traction and a modern look to the original outsole fluting. Performance and tradition are integrated in the sleek footwear, offering supreme comfort without sacrificing style.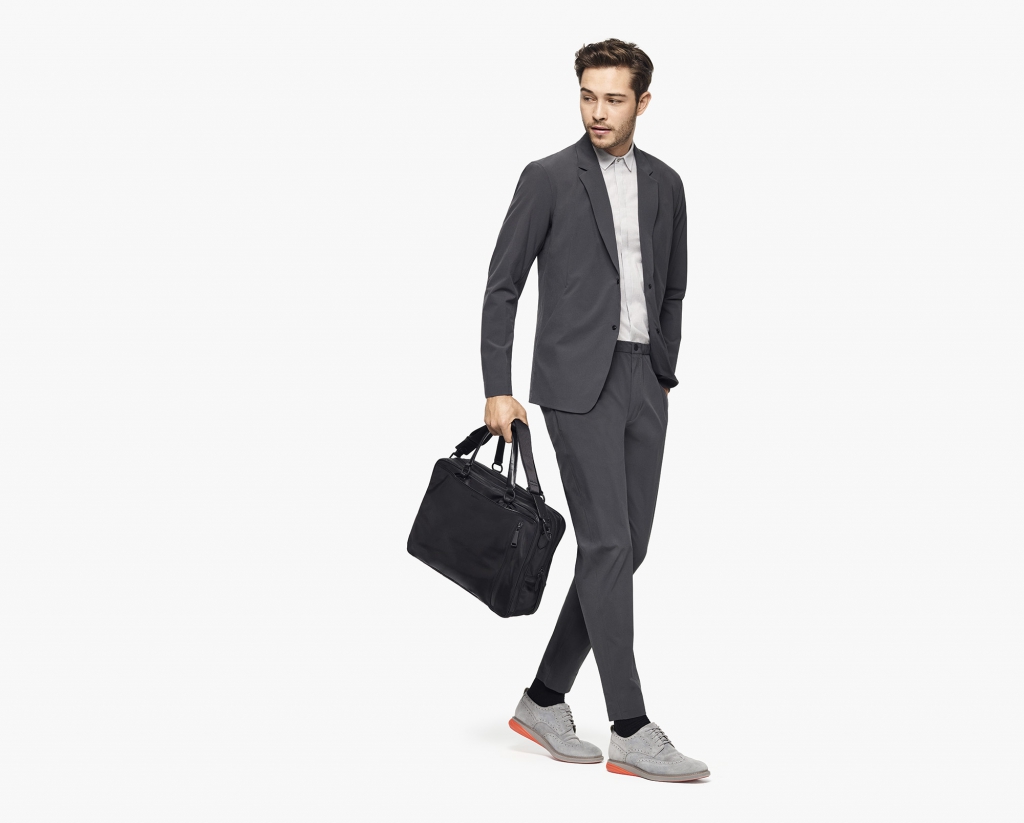 Offering optimal movement, functionality and elegance, Cole Haan's new StudiøGrand collection for women, are designed to support an active and multifaceted lifestyle, ideal for running from street-to- studio and everywhere in-between.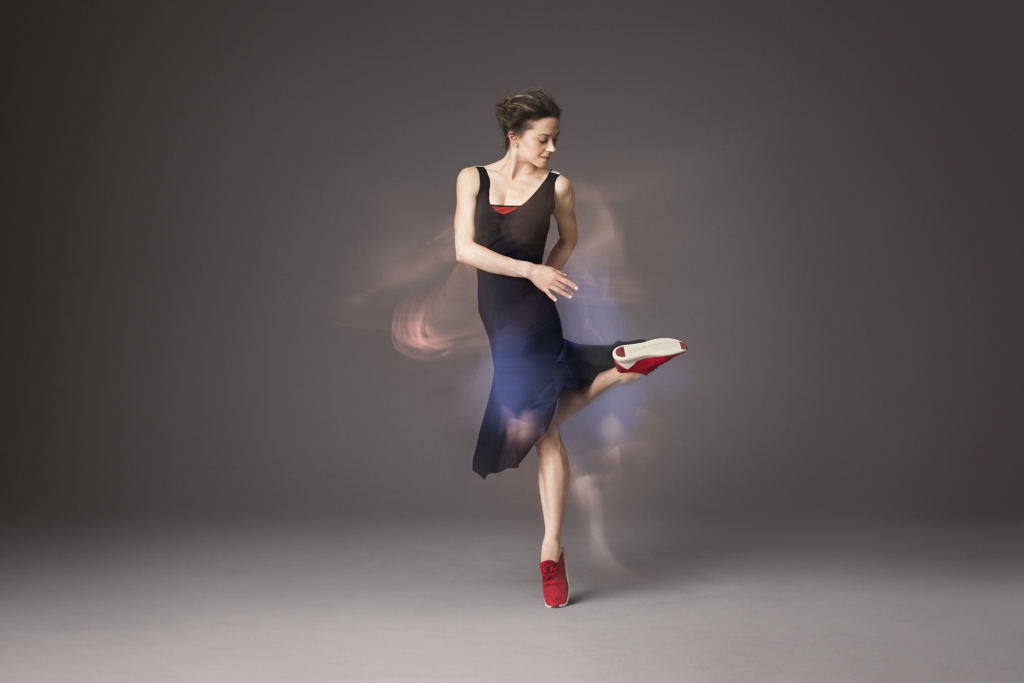 "These extraordinary dancers are all about grit, grace and the unity of athleticism and
elegance – qualities anyone can aspire to. We built these collections with our
proprietary Grand.ØS technology to move our customers throughout a packed day on
their feet, in the world, and on the job," says David Maddocks, Cole Haan's Chief
Marketing Officer.
The dual gender GrandEvølution collection is available from RM1,199 for women and
RM1,299 for men, while the women's StudiøGrand collection is from RM1,199.
The new GrandEvølution and StudiøGrand collections are now available in stores at:
Pavilion KL Shopping Mall, Lot 2.01.03 Level 2
The Gardens Mall, Lot F-229 First Floor
Facebook : www.facebook.com/colehaan.my
Instagram : @ColeHaanMY / #ColeHaanMY
Read also: Add A Spring To Your Step Through Cole Haan Spring 2017 Collection