Add Burberry's latest IT accessory for men and women, The Rucksack, into your collection if you are looking for a backpack that just screams casual cool. The Burberry Rucksack is now available in new colours and designs which include Plum Pink, Gold/Black, Black/Gold and Thistle Grey, it also comes in Python print and one designed with Sequin flowers. These are available at my.burberry.com and in selected Burberry stores.
Inspired by designs taken from Burberry's military archive from the early 20th century, the Burberry Rucksack has been reworked as a functional, lightweight carryall, with an easy, soft structure and multi-zip pockets for added functionality. The bag is made from durable nylon woven in a compact gabardine construction for a water-repellent finish.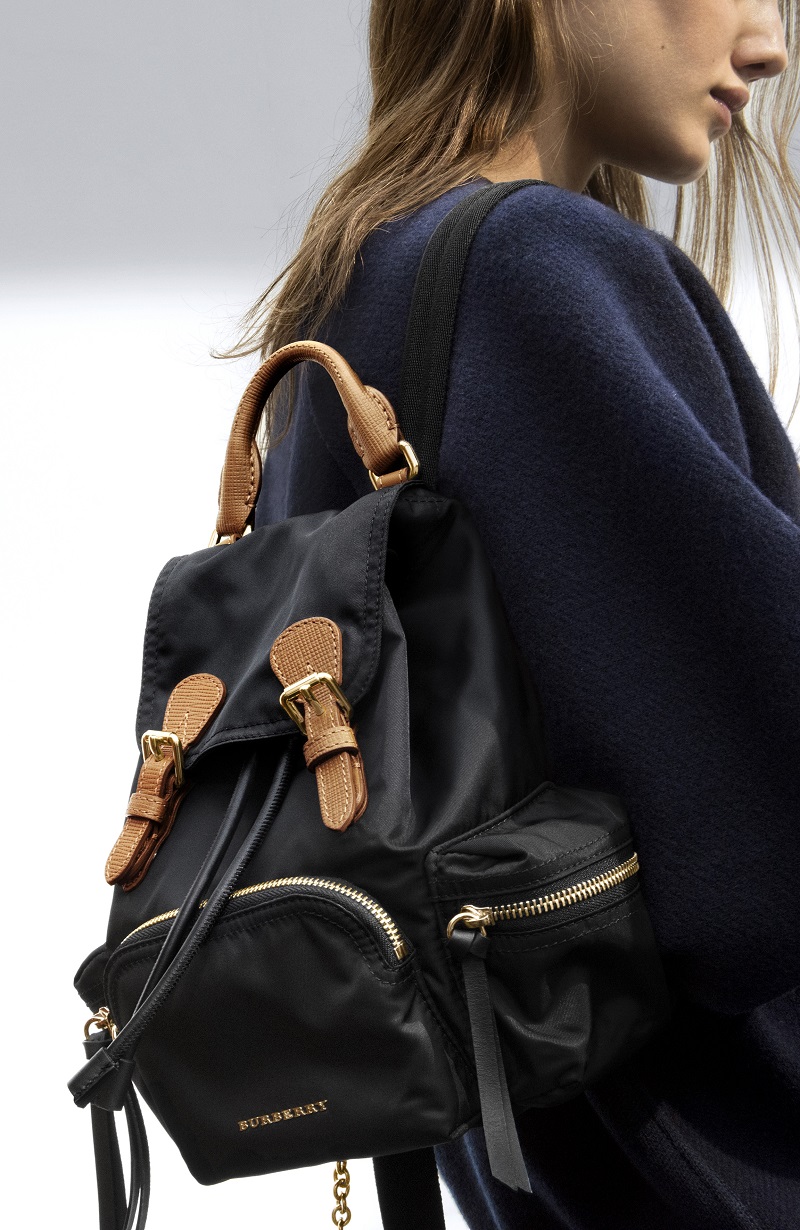 The Burberry Rucksack has been spotted on celebrities such as Taylor Swift, Kate Bosworth, Cara Delevingne, Angelababy, Irene Kim and more. Hopefully, your favourite celeb is one of them.
The Large and Medium Rucksack can be personalised with up to three embroidered gold letters, as part of Burberry's monogramming service.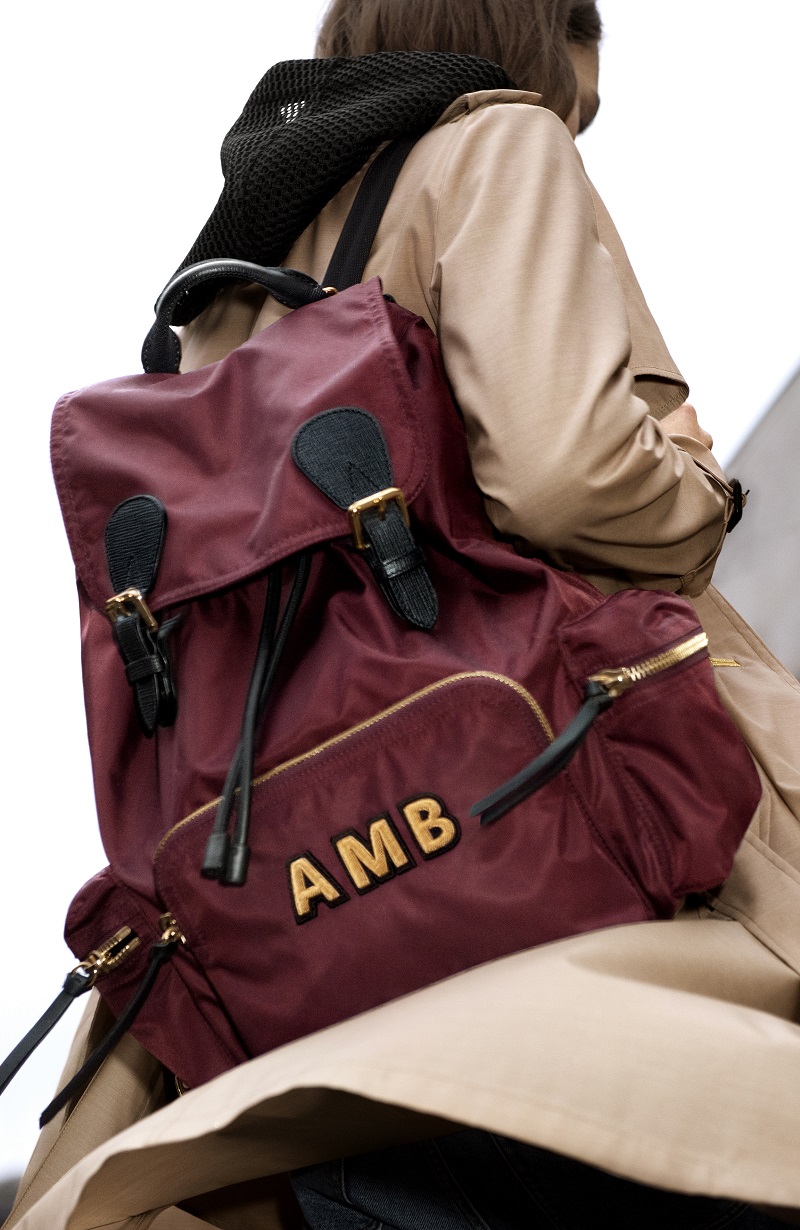 Read also: Burberry Premieres 'The Tale of Thomas Burberry' In Conjunction To Its 160th Anniversary