A woman's blazer is an essential in any wardrobe if you want to have a versatile and well-rounded look. It's perfectly stylish and can be worn for corporate to casual, for night to day. It can be fun to pair it with jeans, or even with a dress to add a layer of sophistication to your look. 
I have 3 – each a different colour and fit – and my fave has to be the white flow blazer that I can easily pair with jeans and high heels and a clutch for a chic night out (though it's scary if I ever spill anything on it!). Tell us what your favourite way to wear a blazer is and what's your favourite look!
Read also: 5 Tips to Get the Effortless Chic Look 
Here we're sharing a couple of ways you can wear your blazer.
1. With a Pair of Jeans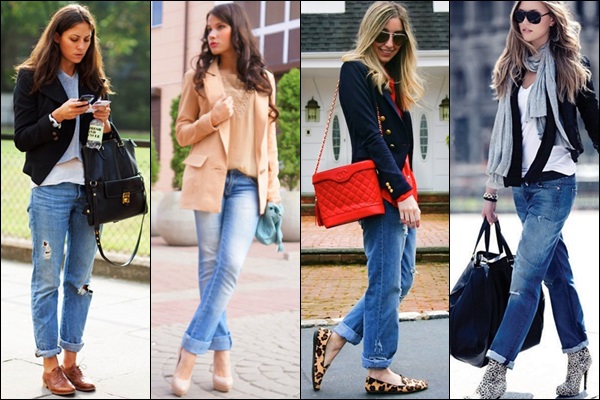 This is usually my favourite staple to wear for "Casual Fridays" at work. You can't go wrong with this as it's very trendy and you'll be prepared for any meetings you have. Add a statement necklace if you're feeling a little bland and a great pair of heels. Have fun with it! Blazers don't always have to be corporate and overly stiff.
2. With Shorts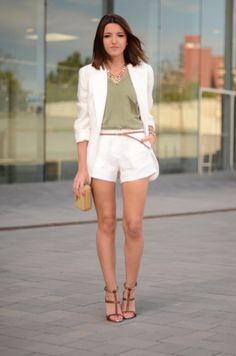 There's that rule of thumb that if you're bottom is short, go for a longer top. Pairing shorts with a blazer is a hit and miss for many – you need to have the body and legs for this look and you need to do it right. Pair the right colours with your outfit and voila.
3. With a Dress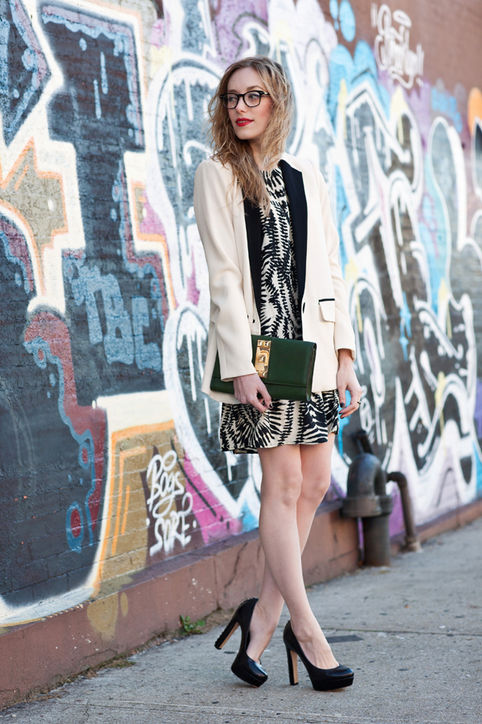 I LOVE this look and one I often wear. If you have a nice fitted blazer, it will look great with any dress you put on under there. Sometimes a dress can look a little worn out but when you add a blazer to it, you give it a new spin.
4. With Cropped Pants or Cropped Jeans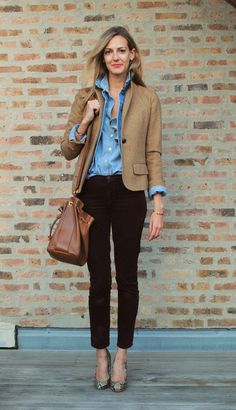 Another look I LOVE. Cropped pants or jeans and blazers look great – perfect for a sunday out shopping or an outfit for the office space. Either way, make sure you add on a pair of nice heels to complete the look.
5. With a Graphic or Plain T-Shirt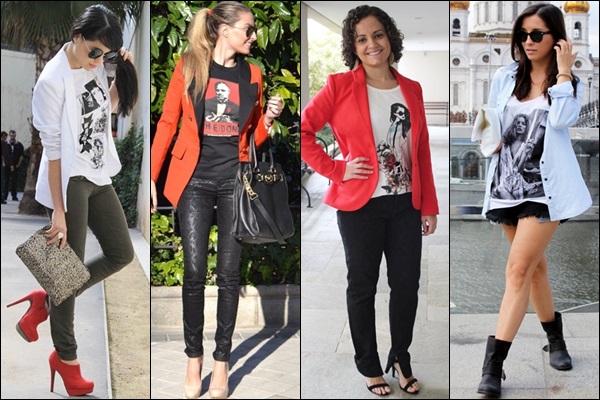 It can add another dimension to your look, especially if you're trying to add a little bit of sophistication to your otherwise very casual t-shirt. 
6. Stick to Basic Colours at first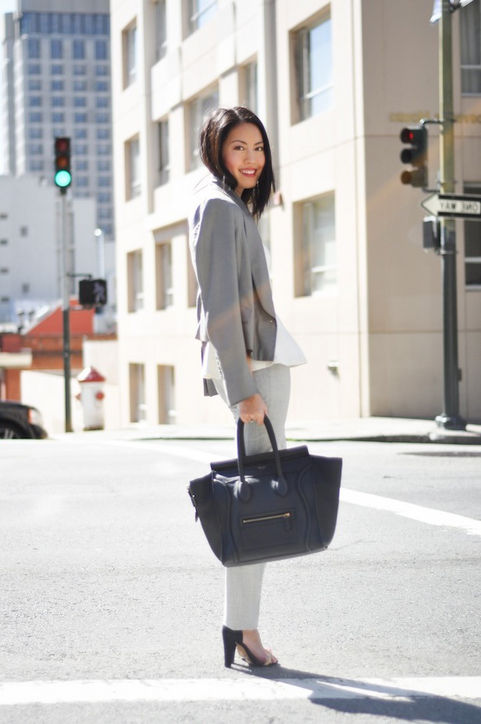 If you're new to this look, make sure you invest in a few staple colours first before you begin experimenting with colour or pattern. Consider a blazer an investment and while they may seem a little expensive at first, the right blazer goes a LONG way. Trust us. You'll end up mixing and matching it with your other outfits so be sure to get black, grey, white, and blue (at first).
7. Toss It over Your Shoulders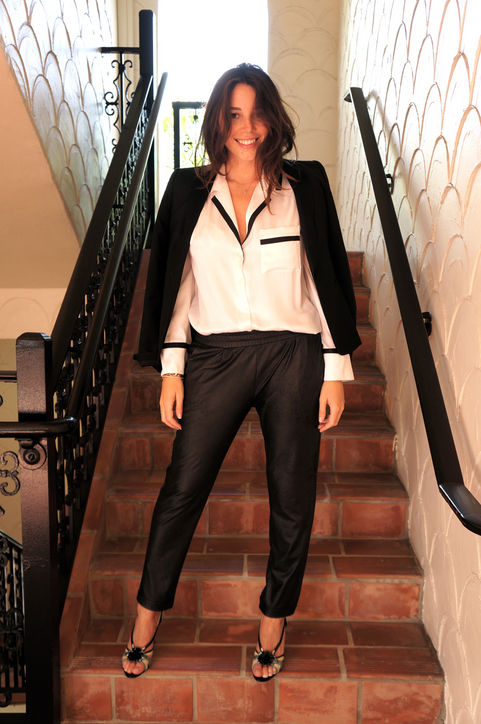 For that sophisticated flair, toss it over your shoulders, great for outings where you're a little chilly but don't want to hide the gorgeous outfit you have underneath.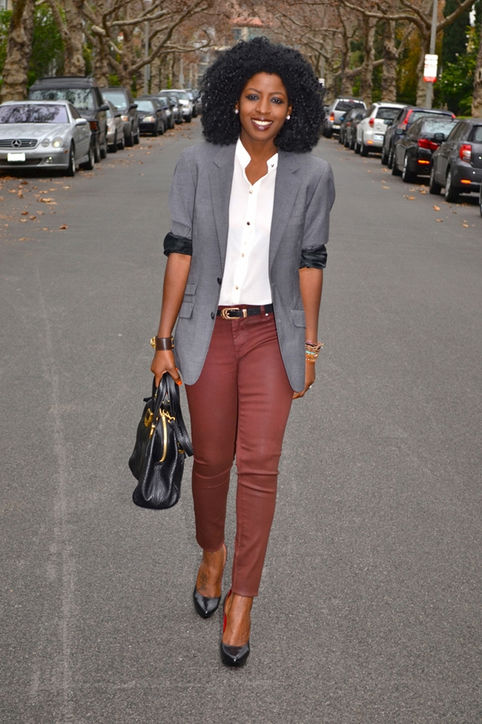 A general rule: if you aren't very tall, stick to shorter blazers or those that cut-off at the waist. The longer blazers are gorgeous but be careful not to look like you are swimming in it, and also remember the proportions of how it would look with your dresses, jeans, and shorts. If you're tall and blessed with great height, you are very fortunate to be able to pull-off the longer blazers.
– Cover Image: gorgeautiful.com
You may also like: Pulling Off The Nerdy-Chic Look