It's one of the most coveted award among women in the scientific community, the L'Oréal-UNESCO For Women in Science Award celebrates its 11th year in Malaysia. Since its inception in 2006, over RM700,000 research grants has been awarded to 35 women scientists to help pursue their research, in turn it accelerates the advancement of women in science that will inspire future generations.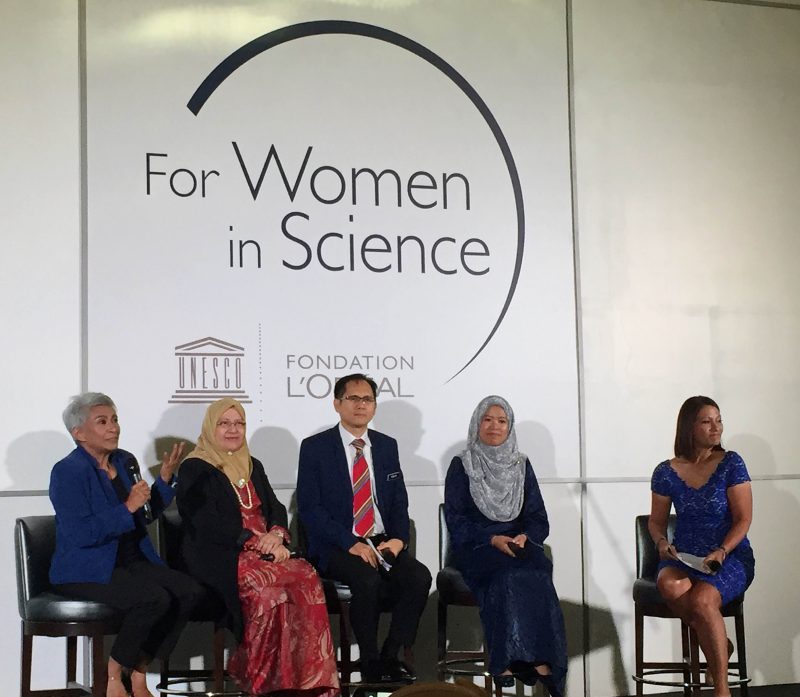 (From left) YBhg Professor Dato' Dr. Asma Ismail, Director General of Ministry of Higher Education, YBhg Professor Madya Dr. Ramzah Dambul, Deputy Secretary General of MOSTI (Science Division), YBhg Professor Emeritus Datuk Dr. Mazlan Othman, Program Director of Academy of Science, Dr. Normi Mohd Yahaya, 2015 FWIS Fellow & Senior Lecturer at Universiti Putra Malaysia, and Dato' Yasmin Yusuff during the 'Paving the way for girls in science' panel discussion.
This year is no exception. Malaysian women researchers/scientists under the age of 40 years, who are PhD holders or currently pursuing research studies in any scientific field were encouraged to apply to receive a grant of RM30,000 if they're the chosen recipient. With an overwhelming response of 139 applications from various fields of sciences, the esteemed panel of jury members nominated by the Ministry of Education, Malaysia National Commission for UNESCO, and Academy of Science Malaysia has narrowed down to 3 most outstanding recipients. They are:
Dr. Fatehah Mohd Omar, Universiti Sains Malaysia – Research on wastewater treatment for palm oil industries.
Dr. Nethia Mohana Kumaran – Research on a customized treatment for nasopharyngeal cancer.
Dr. Reena Rajasuriar – Research on unlocking the code of immunological aging process.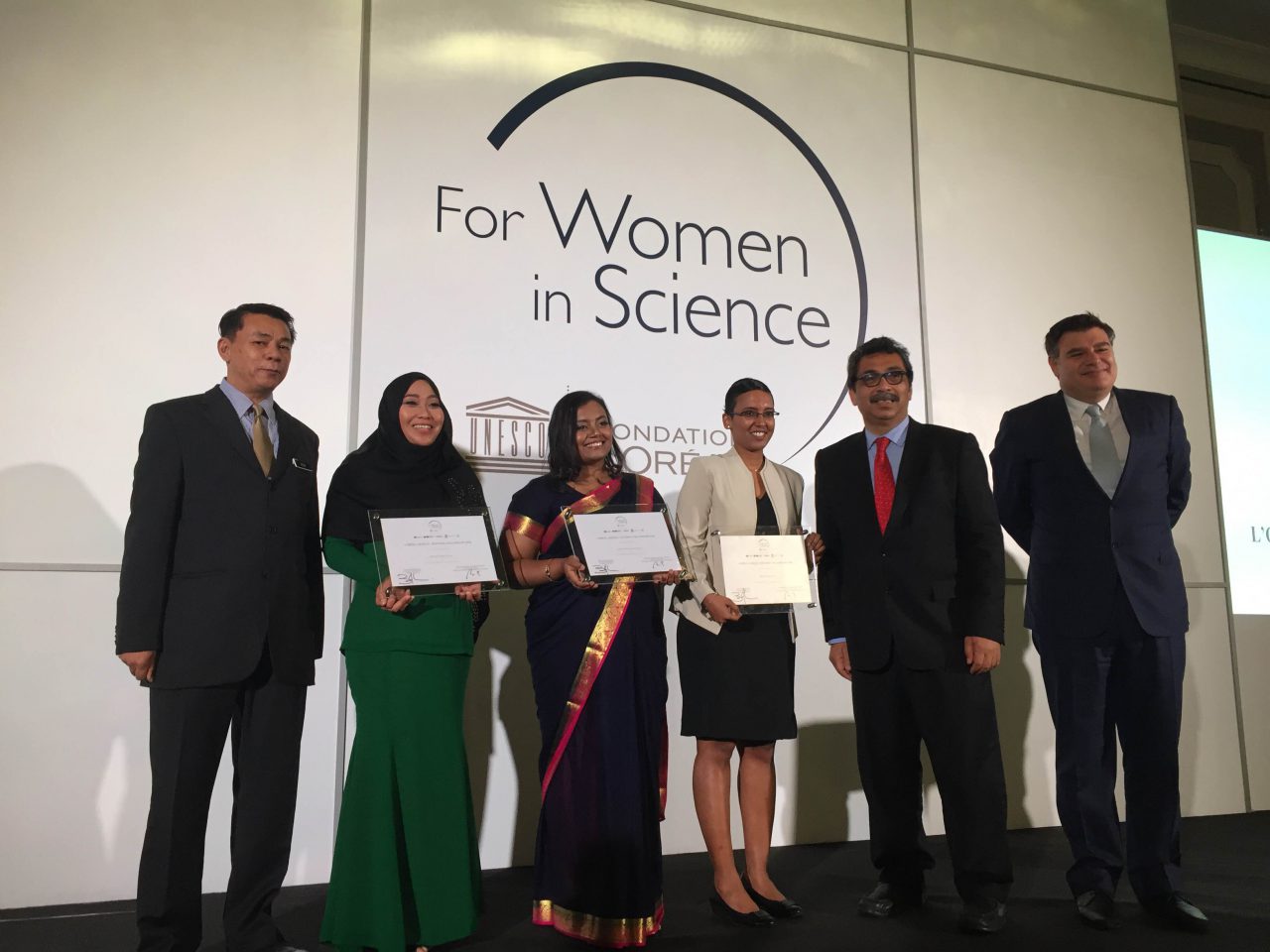 (From left) Dr. Fatehah Mohd Omar, Dr. Nethia Mohana Kumaran, Dr. Reena Rajasuriar, YB Datuk Dr. Abu Bakar Mohamad Diah, Deputy Minister of Science, Technology and Innovation, and Mr Malek Bekdache, Managing Director of L'Oréal Malaysia.
Founded in 1998, the L'Oréal-UNESCO For Women in Science partnership was created to recognize and promote women in science.
For more information on L'Oréal-UNESCO For Women in Science, visit Forwomeninscience.com , Facebook.com/forwomeninscience, or Instagram @forwomeninscience .