It was the battle of the ages between 12 bakers for standing a chance to win two return tickets to London at the "Bake-Away with British Airways" competition. In the end, Lye Wei Wern was crowned the winner due to his ingenious creation of "Tea infused Chocolate Victorian Sponge Cake with Gula Melaka and coconut."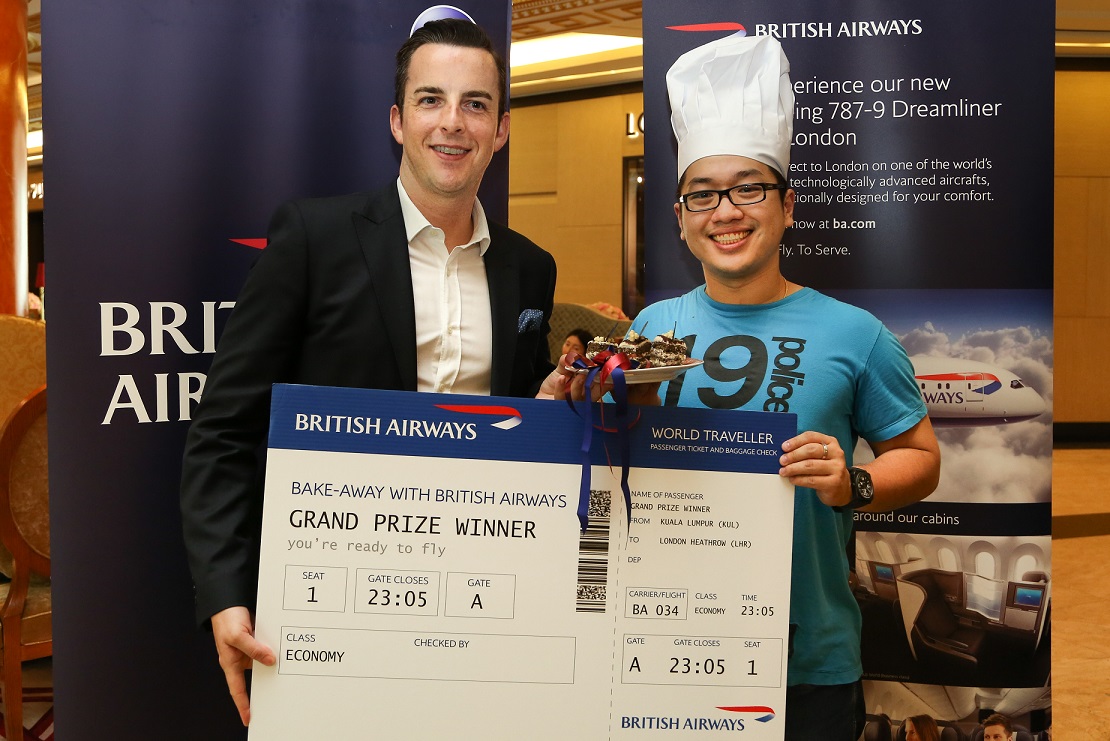 Lye baked his way to the grand prize that marks the 1st anniversary of British Airways' direct flights to Kuala Lumpur. All contestants were challenged to create baked goods that incorporate Malaysian and British themes and demonstrate the connections between the two countries.
The highly intense competition was held at StarHill Culinary Studio and was carefully watched by the three/four judges – Robert Williams, British Airways' head of Asia Pacific sales; Nigel Skelchy, Co-founder of Just Heavenly Cafe and Sally Cheah, Manager of Newens Tea House.
The baked food was judged based on a certain criteria which include taste, originality, creativity, level of difficulty and overall aesthetic appeal.
"It is a delight to mark our first anniversary in such an interesting way where we can celebrate the strong ties between Malaysia and the UK. We are pleasantly surprised by the level of creativity demonstrated by the finalists; the unique ways they bring together the components that capture essences that are quintessentially Malaysian and British. The creations are both refreshing and creative, which are also the qualities valued by British Airways," said Robert Williams, co-judge and British Airways' head of Asia Pacific sales.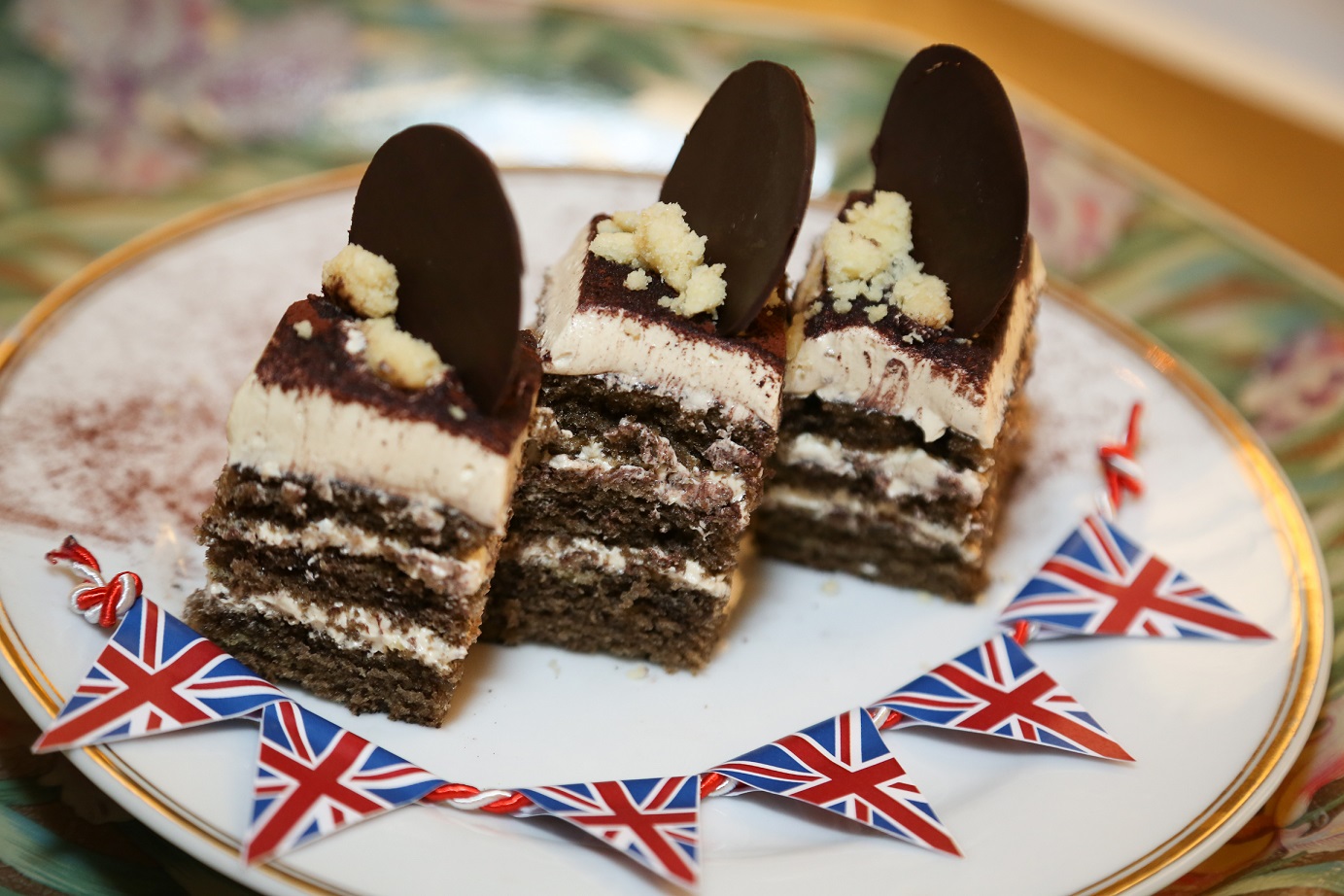 It is reported that there were approximately 25 online entries participated in this competition. However the winner, Lye, said that the truly never expected to win the competition. He express gratitude towards winning tickets to London and mentioned that he was very happy to meet so many talented bakers who share their love for baking.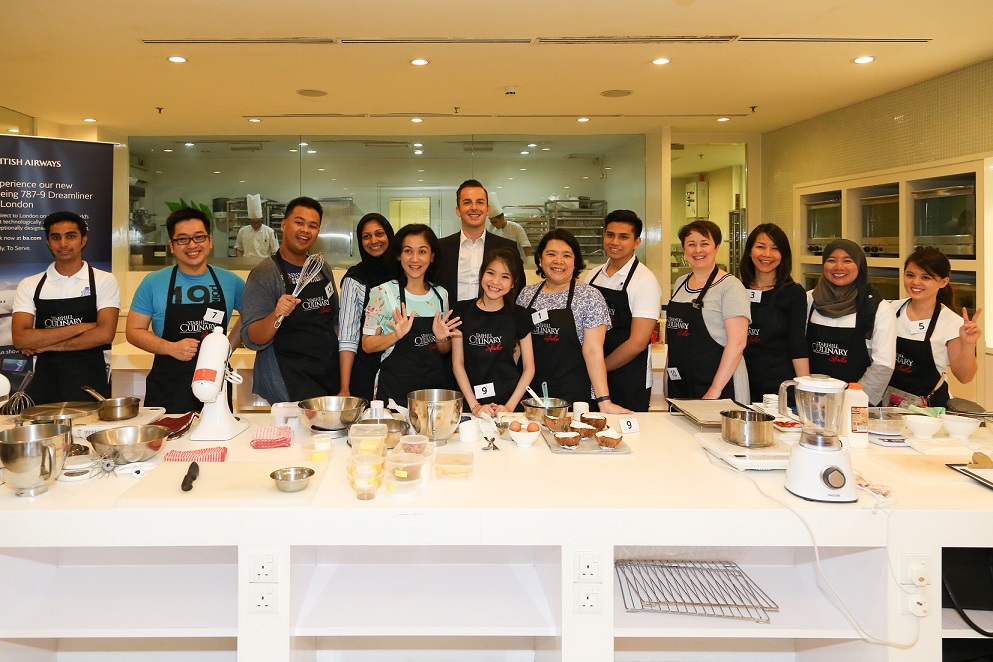 British Airways resumed direct flights to Kuala Lumpur in May 2015 and the airline upgraded the aircraft to the cutting-edge Boeing 787-9 Dreamliner which is the newest aircraft with the most advance technologies in the British Airways.
All flights from Kuala Lumpur lands at London Heathrow Terminal 5. Customers can enjoy worry-free flights to UK, Europe and the US. For more information, please visit ba.com.
Also Read: Stand a Chance to Win Two Return Tickets to London With British Airways