Victoria's Secret, the largest American lingerie brand, held its 2017 fashion show in Shanghai, China last night on November 20. This is the first time the event is taking place in Asia.
With 55-strong stellar line-up from 17 countries, this year Victoria's Secret Fashion Show features the highest number of Chinese models to date. From popular names like Liu Wen, Ming Xi, and Sui He to new additions like Estelle Chen and Xin Xei.
During the taping of this year's show in Shanghai in front of 18,000 people, model Ming Xi (Xi Mengyao) took a serious fall down the catwalk when she tumbled to the floor.
At 28 years old, Xi, who made her fifth VS Fashion Show appearance this year, wore an extravagant ensemble during the A Winter's Tale section of the show, and as she twirled her chiffon train, the model slipped on the runway and fell down to her knees.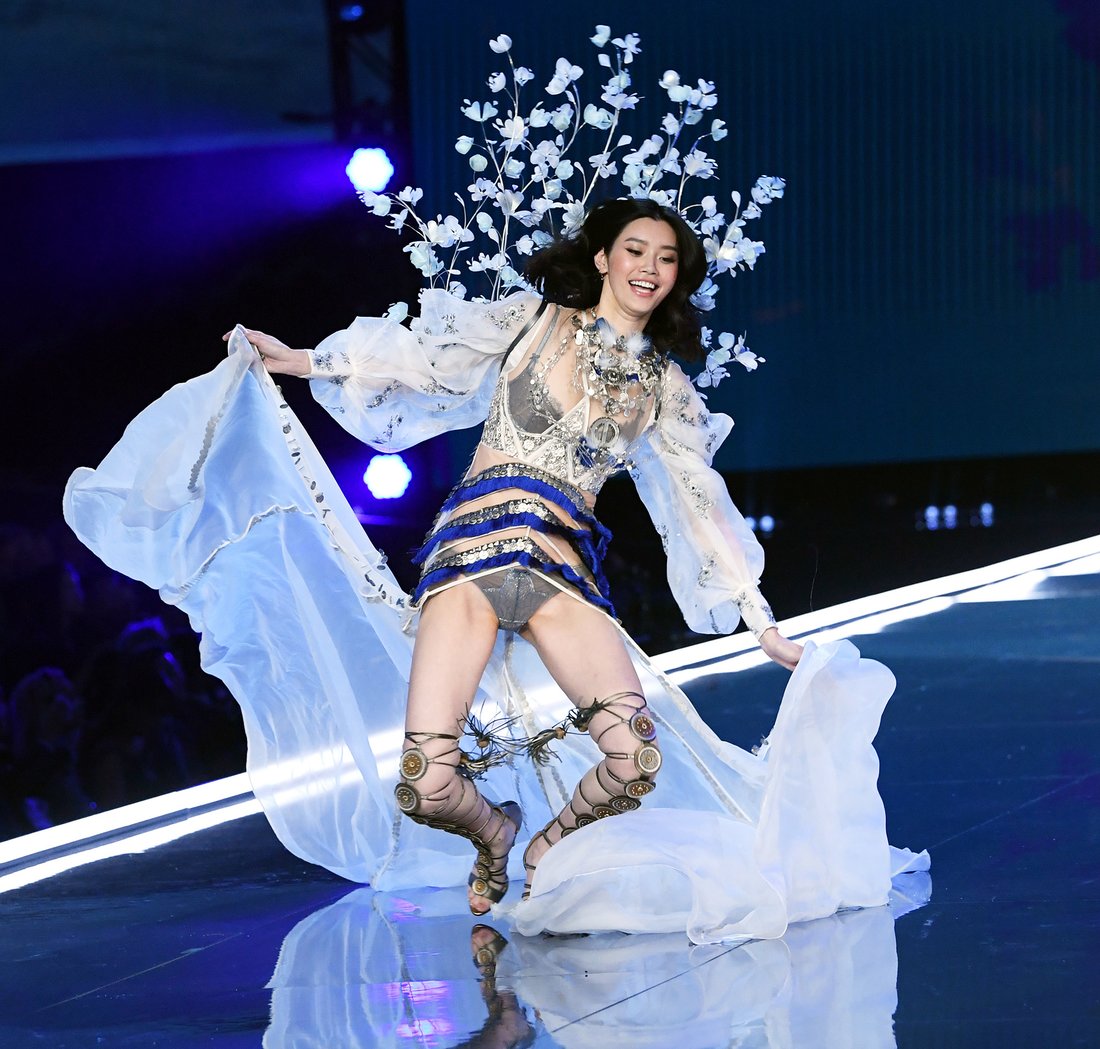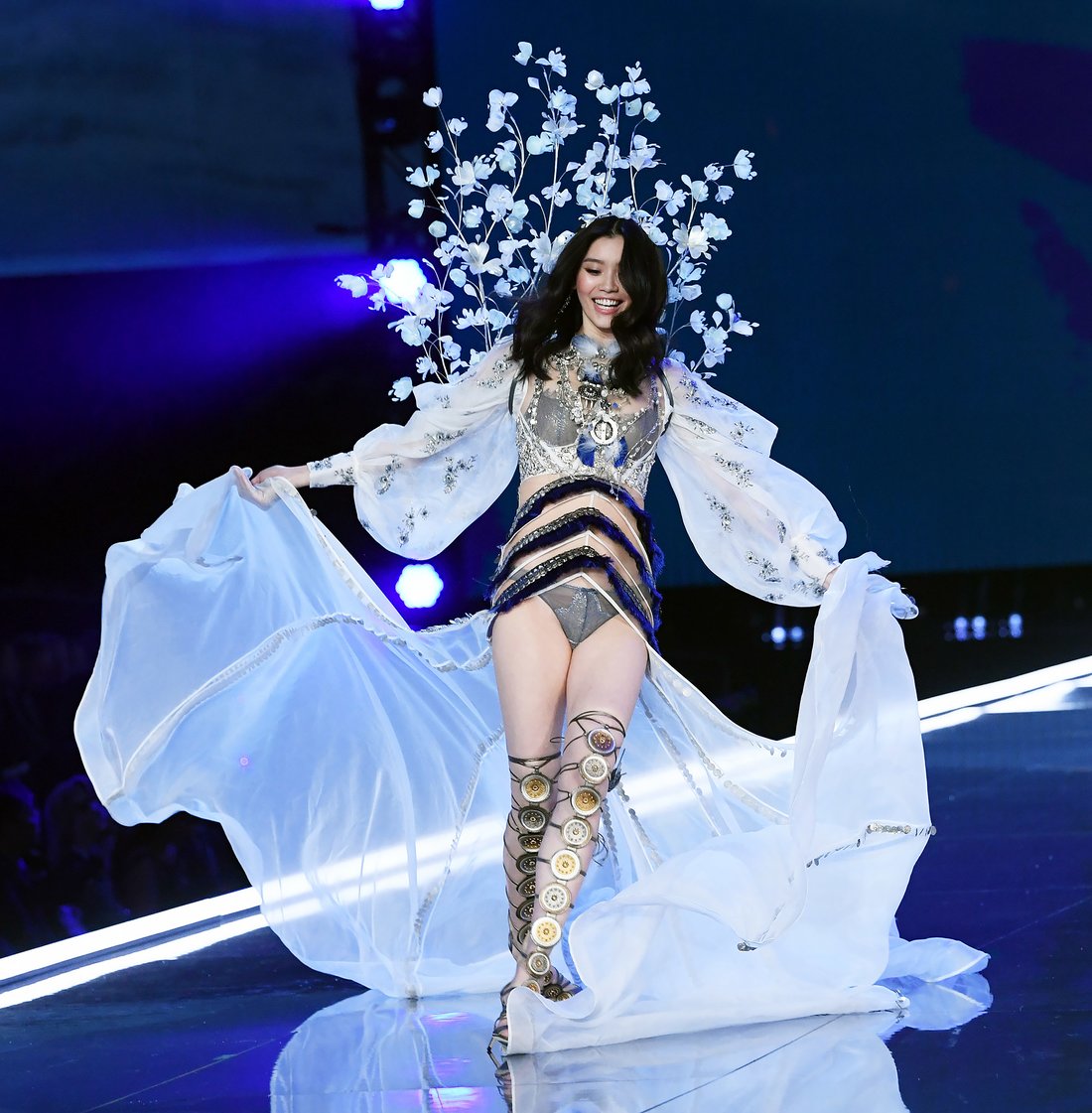 She handled it completely gracefully like the pro she is. Xi quickly perched herself back up onto her knees, adjusted her massive floral headpiece and got right back up, with the help of fellow model Gizele Oliveira, who stopped to help Xi collect her bearings, get back up and continue her walk.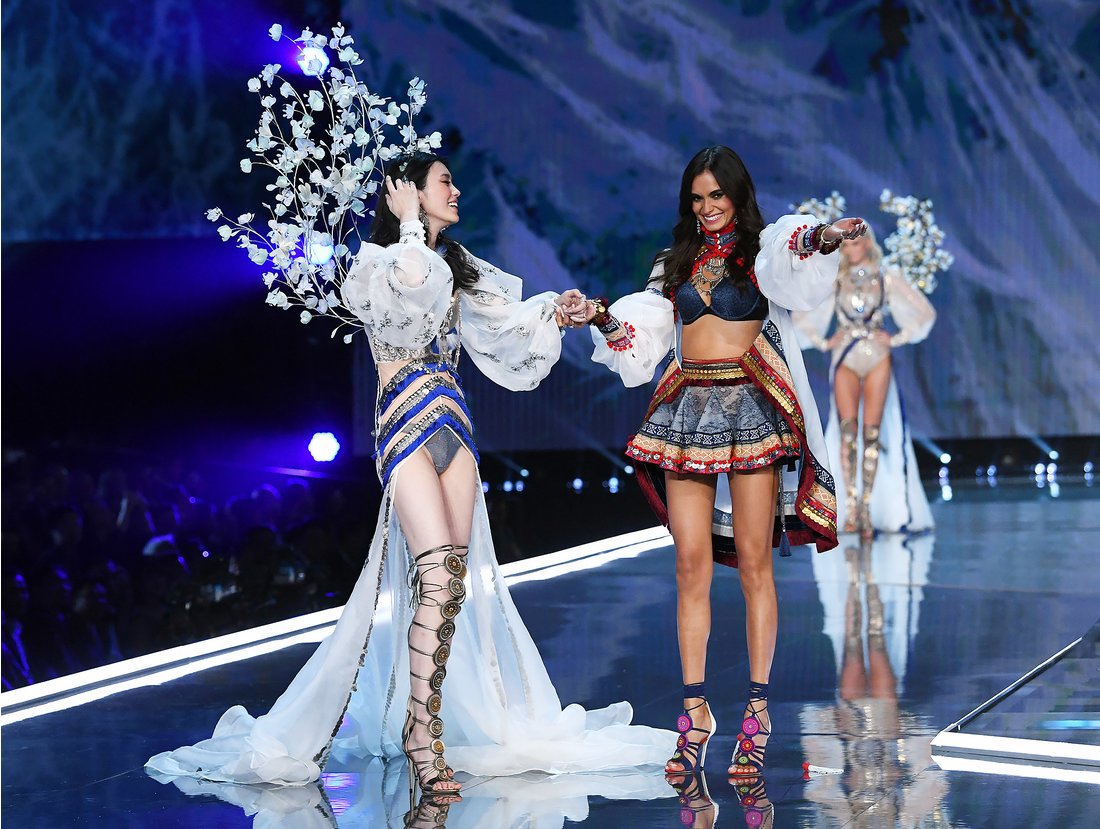 Soon afterward, Xi issued an apology on her Weibo account in Chinese.
"I'm sorry for letting you all down and thank you for your concern," Xi writes. "Working as a model for seven years, I have fallen down on the road too many times to count, but I know that no matter how much it hurts, I have to keep getting up and walking to the finish. The road to the future is long, but I will not stop. Thank you all."
But don't expect to see this moment in the final cut of the fashion show when it airs on November 28 at 10 p.m. on CBS. Victoria's Secret traditionally tapes two run-throughs of the show for this very reason.
[Source: 1]
Read also: Gigi Hadid Drops Out of 2017 Victoria's Secret Fashion Show