Sunway Medical Centre recently launched the third generation of da Vinci Surgical System with the most up-to-date robotic technology which allows surgeons to perform more delicate and complex operations ranging from cardiac to urologic surgery.
The da Vinci System is a breakthrough surgical platform designed to enable complex surgery using a minimally invasive approach which consists of an ergonomic surgeon console, a patient-side cart with four interactive robotic arms, a high-performance vision system and proprietary EndoWrist instruments. Powered by state-of-the-art robotic and computer technology, the da Vinci System is designed to scale, filter and seamlessly translate the surgeon's hand movements into more precise movements of the EndoWrist instruments, which are able to bend and rotate far greater than the human wrist.
By providing surgeons with superior visualization, enhanced dexterity, greater precision and ergonomic comfort, the da Vinci Surgical System makes it possible for more surgeons to perform minimally invasive procedures involving complex dissection or reconstruction. This ultimately has the potential to raise the standard of care for complex surgeries, translating into numerous potential patient benefits, including less pain, a shorter recovery and quicker return to normal daily activities.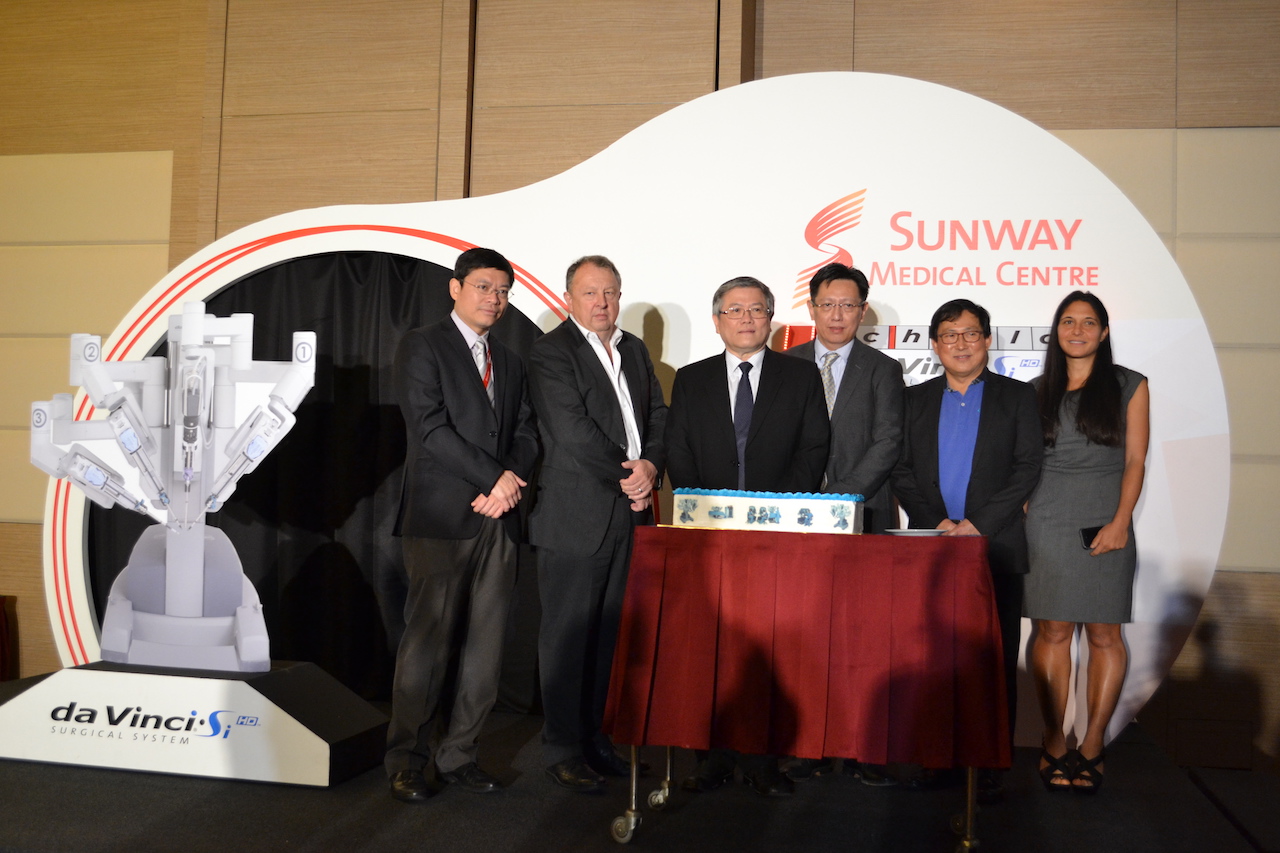 The da Vinci System can be used for Cardiac Surgery, Colorectal Surgery, General Surgery, Gynecologic Surgery, Head & Neck Surgery, Thoracic Surgery, Urologic Surgery and Pediatric Surgery.
Read also: Complimentary Fertility Consultation at Sunway Medical Centre