Not long ago, we shared about one of AsterSpring's new facial treatment, the Intense Hydra-Light Therapy, a hi-performance synergy facial that combine the latest technology from Dermalogica with highly potent IonActive™ Hyaluronic Acid and Gelloids concentrates and bt-accent® LED Light that's tailored to your unique skin type.
I made my way to AsterSpring at The Starling to try out this unique treatment to give you the 411.
The bt-accent® LED Light technology used in AsterSpring's Intense Hydra-Light Therapy incorporates different color light depending on to target different on your skin type, that helps to accelerate skin renewal and reveal a smoother, firmer and radiant complexion.
Scroll down to see what coloured LED Light was used on my skin.
The Treatment
The facial starts with a PreCleanse then, the therapist did a double cleanse using the Essential Cleansing Solution and Daily Microfoliant.
Next, she exfoliated my skin with the Isotonic Hydrating Bubble Cleanser that contains coconut fibre.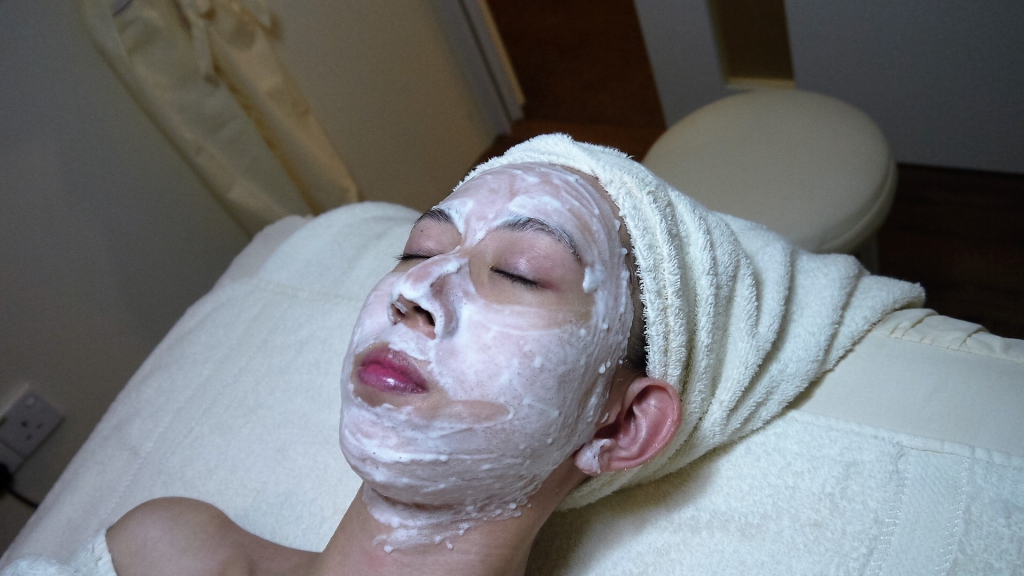 The bubbles of the cleanser will slowly dissolve until only the coconut fibres are left, then it will be scraped off with a spatula.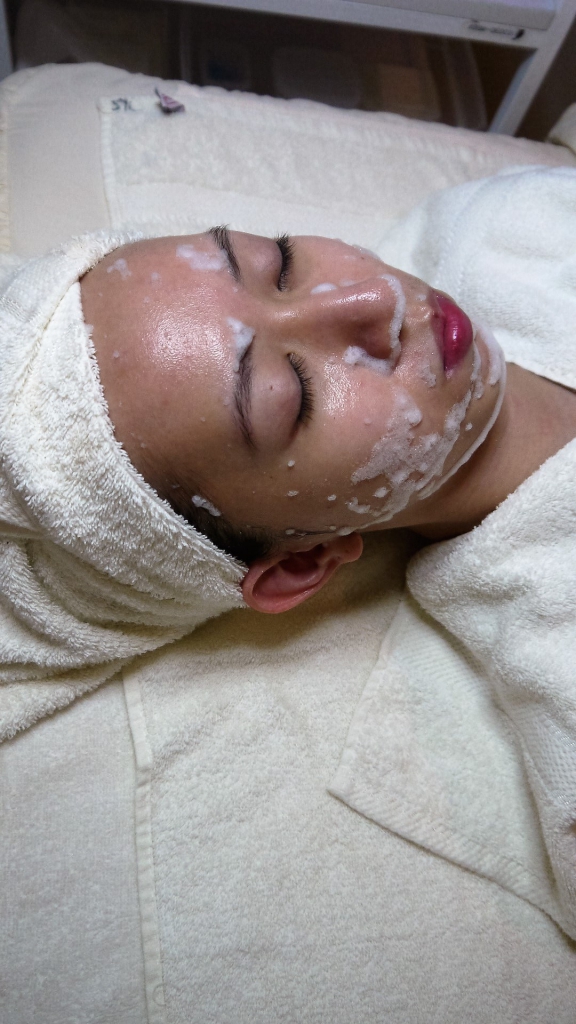 Then, the therapist performed the extraction process. Once that's done, she applied an antibacterial solution before layering the Dermalogica IonActive™ Hyaluronic Acid on top to prep my skin for the next step.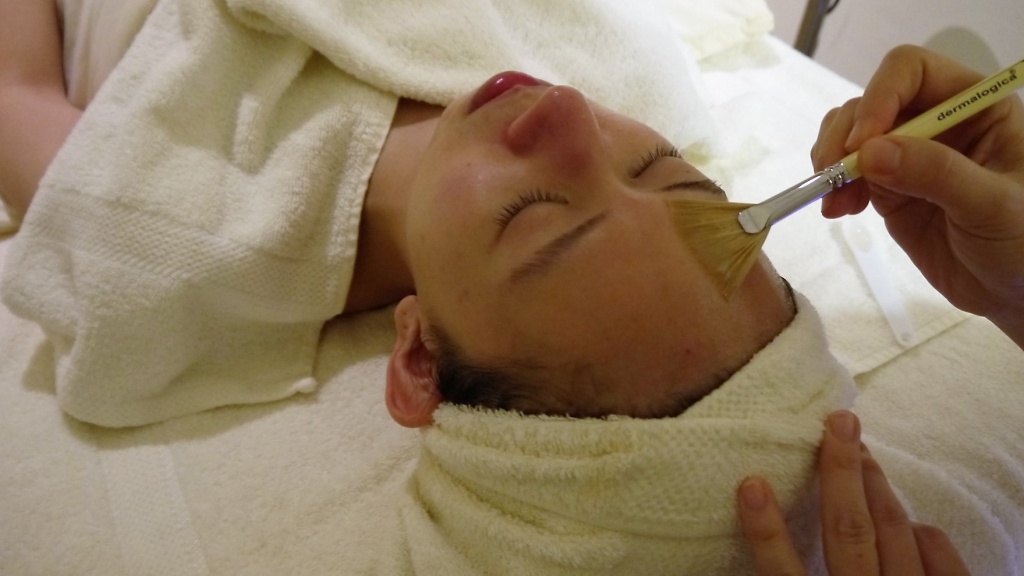 After applying that, she uses the LDM Machine, an ultrasound machine that helps to lift and firm up your skin, to massage my face.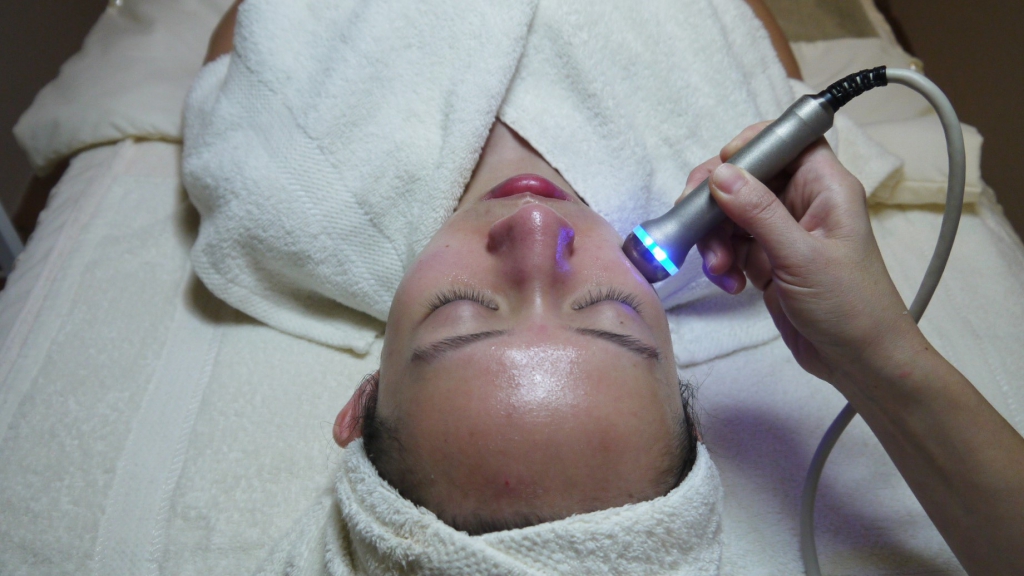 She performed the AsterSpring Signature Massage which is a pressure point massage from my head to my shoulders with an essential oil blend that has lavender in it.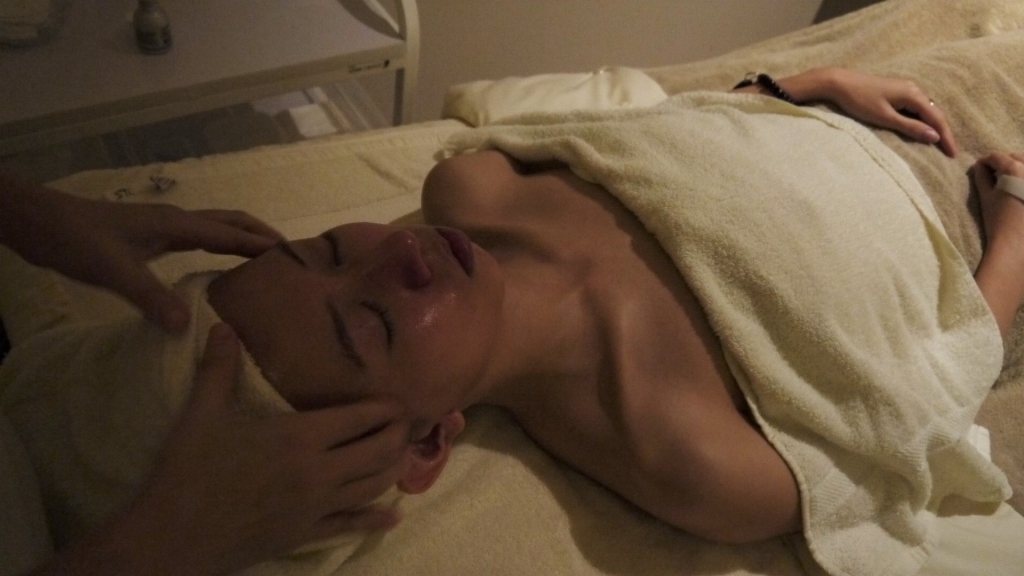 Now for the main event, she applied the Dermalogica IonActive™ EndoThermal Gelloid, a cooling gelloid masque chosen for my sensitive skin (it varies based on your skin type) before she used the bt-accent® LED Light Machine.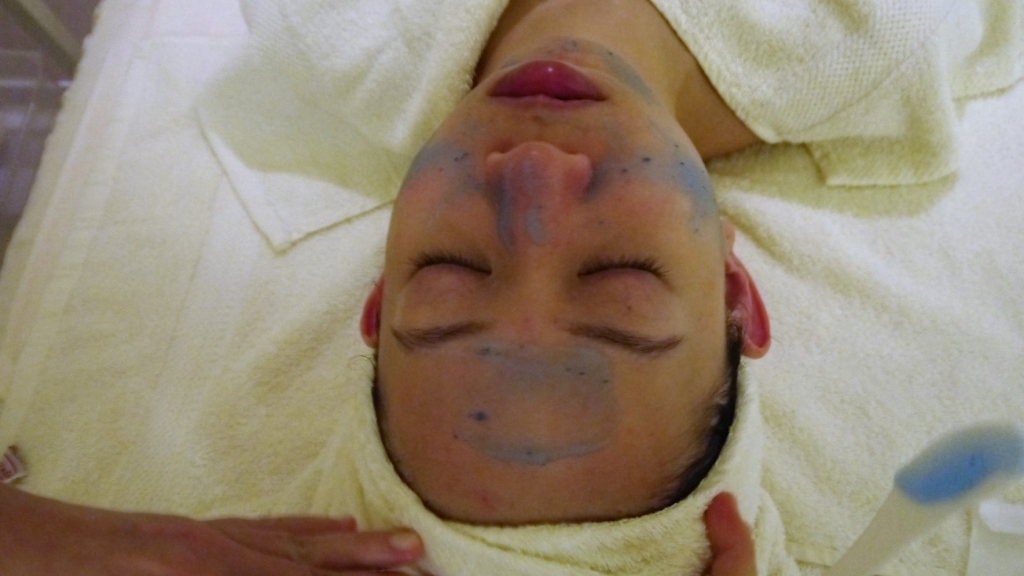 The bt-accent® LED Light Machine has 3 types of light to treat different skin types. For my skin, the therapist has chosen the Violet-coloured light which is suitable for sensitive skin to help calm and relax sensitive skin. It reduces redness, flare-ups and irritated skin too.
The LED Light was left on for up to 15 minutes then, she applied an Isotonic Bio-Cellulose Mask, followed with an Upper Shoulder Movements massage while I was masking.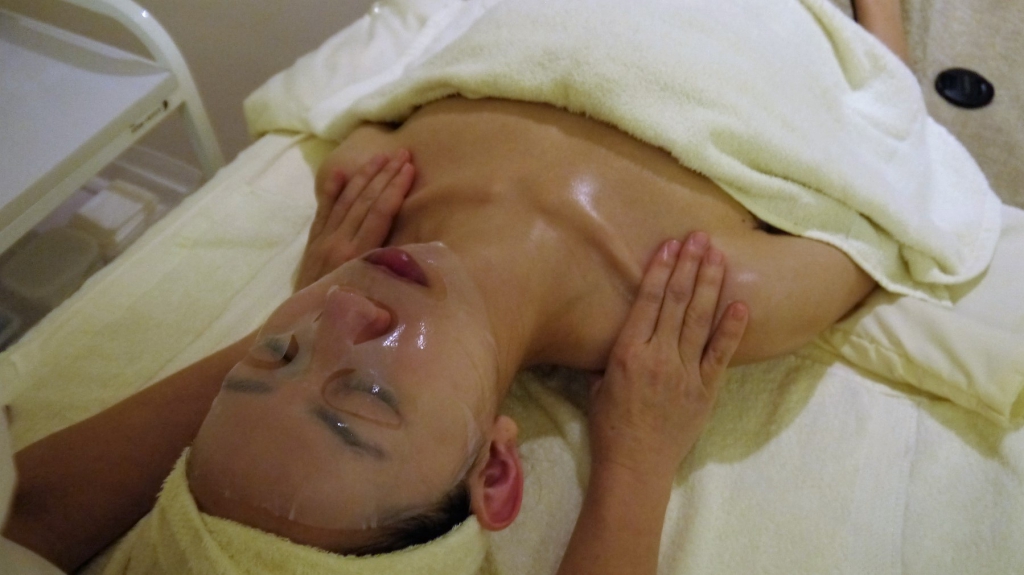 After 15 minutes, the mask is removed then she applied the finishing care of toner, moisturizer and sun protection.
Verdict
This in-depth facial is a nice pampering treat for us busy folks. Your skin will get an intensive cleanse and treatment to clear up your skin's dullness, clogged pores and saggy, bloated skin. The LDM Machine gave me a slight ticklish feeling but it wasn't very uncomfortable. I didn't feel anything when the LED Light machine was close to my face but it definitely very bright so remember to close your eyes even when the therapist put googles on you. My skin never looked more revitalized and brighter after the therapy.
AsterSpring Intense Hydra-Light Therapy is available at:
AsterSpring standard outlets – RM538.00
AsterSpring Signature outlets – RM580.00
*Prices are inclusive of 6% GST.
For more information and enquiries, visit AsterSpring website at www.asterspring.com or its Facebook.
Read also: Tried & Tested: AsterSpring Total Anti-Ageing Therapy