Launched last year in New York City, the Kiehl's Apothecary Preparations personalized service with tailor-made skincare concentrates is now available at selected Kiehl's stores here! Personalized to each person's unique skincare needs, Kiehl's is paving the way for personalized skincare trend in Malaysia.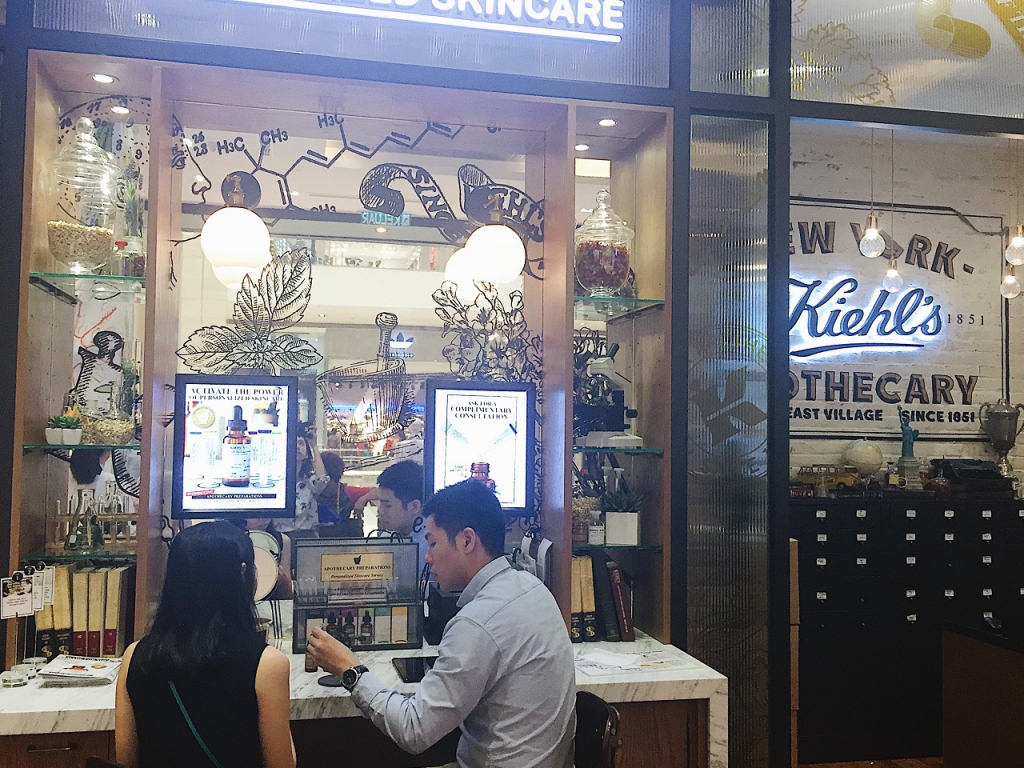 "With Apothecary Preparations, we have elevated that experience by giving customers a deeper understanding of their unique skin concerns through a completely personalized consultation and custom facial concentrate they can freshly activate themselves," shares Cheryl Vitali, Kiehl's Worldwide General Manager.
Each customer's personalized Apothecary Preparations facial concentrate is comprised of three distinctive parts: the base, Kiehl's Skin Strengthening Concentrate, plus two, individually selected Targeted Complexes. You'll go through a consultation and diagnosis with a Kiehl's Customer Representative (KCR) to decide which of the two following skin concerns is most important to you: redness, wrinkles, rough texture, large pores and dullness.
"The Skin-Strengthening Concentrate which acts as the base is composed of a 35% concentration of Squalane and a Skin Lipid Complex at 20%, which within the formula fortifies, hydrates and helps protect the barrier for healthier skin," notes Dr. Geoff Genesky, Kiehl's Head Chemist.
Squalene: This ingredient is used for its protecting capacity on skin's barrier as well as for its safety and stability profile. Squalane has emollient characteristics as well, coating the surface of the skin and helping it maintain moisture. It also has an essential ability to soften and smooth skin without irritation and is free of greasy residues.
Skin Lipid Complex: Containing a blend of botanical oils (including apricot, coriander, black currant, and echium oils) that are rich in unsaturated fatty acids to offer essential emolliency, skin replenishment and hydration. This highly efficacious concentrate ensures that skin is stronger and more resistant to damage.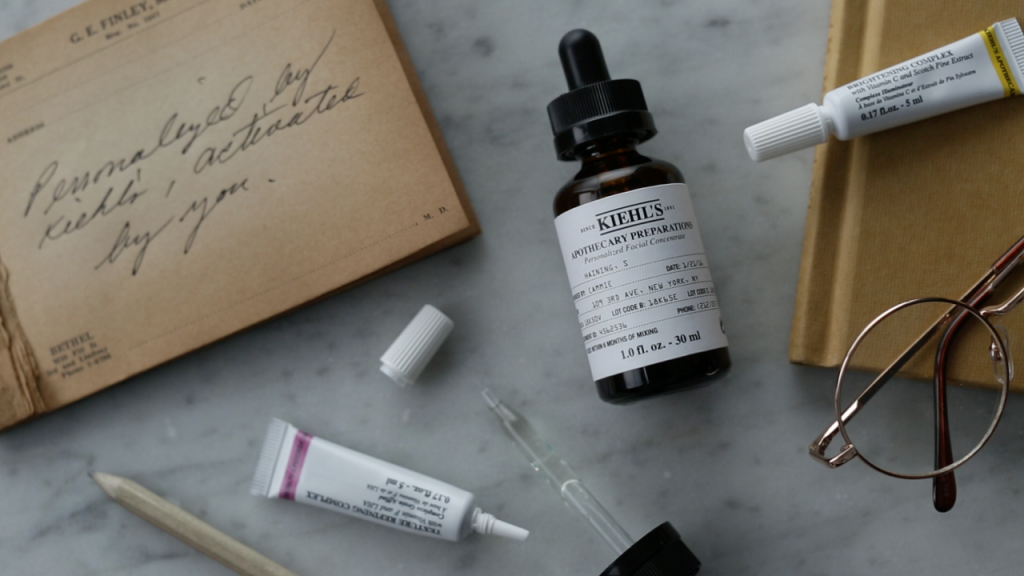 Each Kiehl's Targeted Complex is formulated to address a specific skin concern. Key ingredients in the Targeted Complexes have been selected for their efficacy and their lipo-soluble nature. They are highly potent and bring powerful efficacy to the finished product. Important Note: The Kiehl's Targeted Complexes are so potent, they should not be individually applied directly to skin. Dilution in the Skin Strengthening Concentrate assures both optimal efficacy and skin tolerance.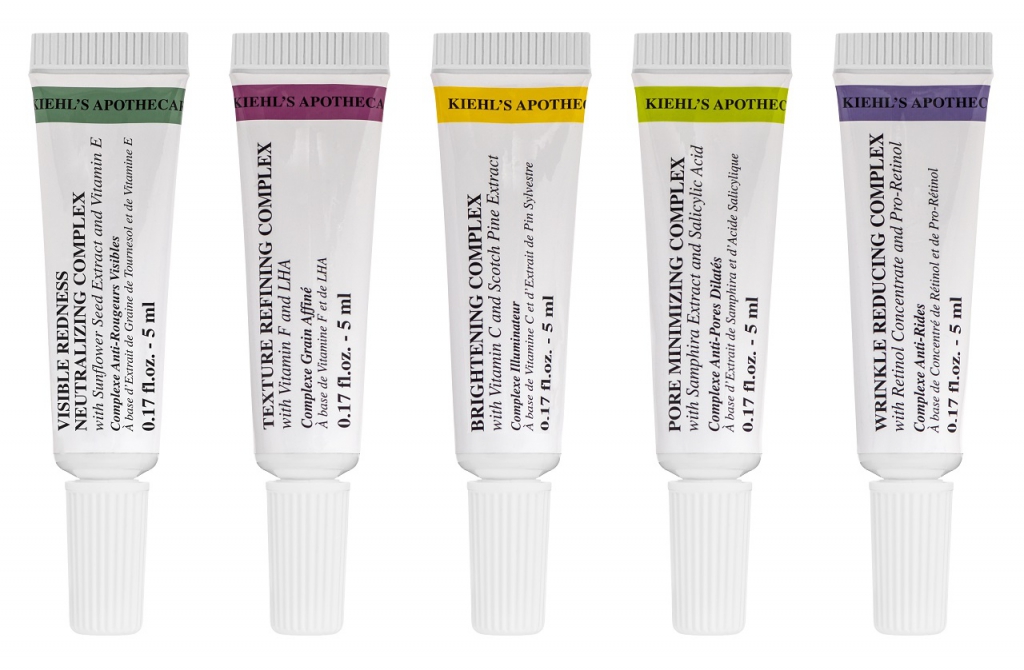 Read on to see how to customize your own Apothecary Preparations Facial Concentrate in store!
Review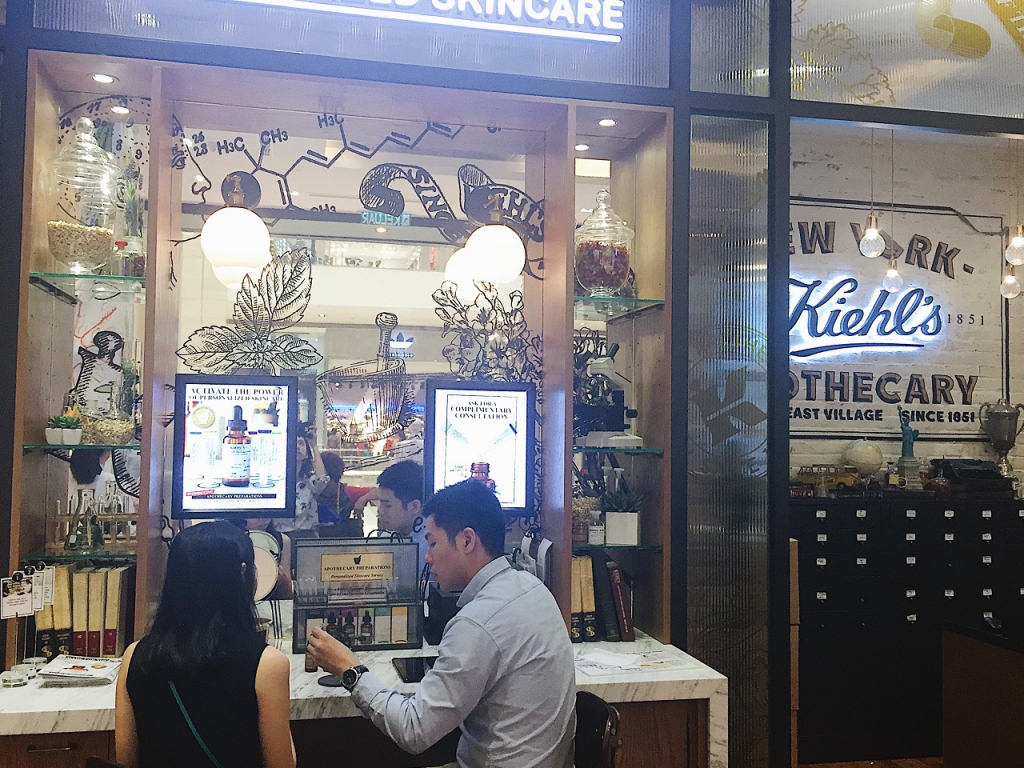 Step 1: The KCR had a discussion with me to get to know my skincare routine which helped him in identifying and learning more about my specific skin concerns. He then test out my skin's sebum level before he used the dermatologist-inspired Skin Atlas, where both of us can assess and rank the severity of my skin concerns. From the results of the assessment, the KCR selected two essential Targeted Complexes that will complete my Facial Concentrate.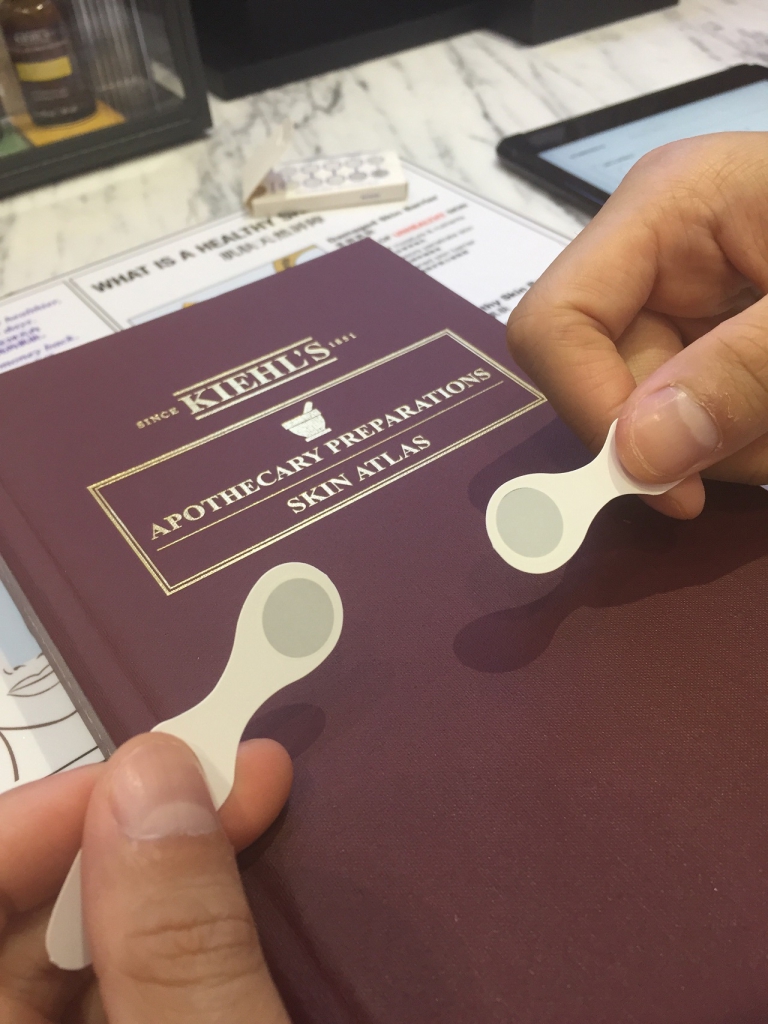 Step 2: Once the two skin-specific Targeted Complexes are selected, I got a personalized box too which included my name, details of my personal formula and directions for use. Then, I can activate my concentrate at home. The Kiehl's Apothecary Preparations should be applied as instructed by KCR after cleansing and before a moisturizer.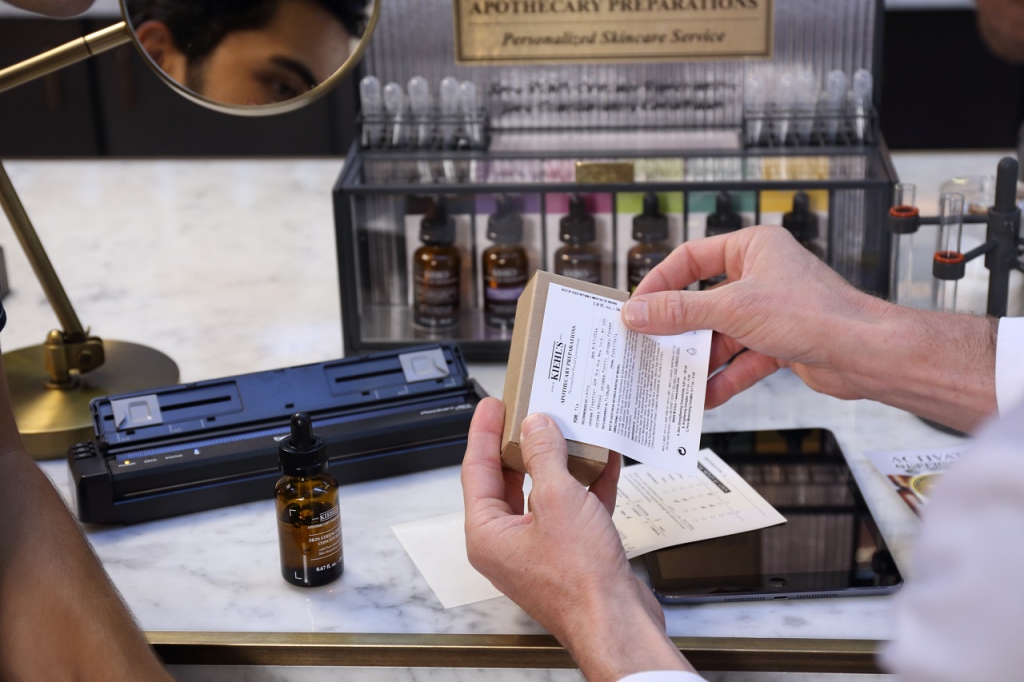 My personalized Facial Concentrate is made up of the combination of the Pore Minimizing Complex and the Wrinkle Reducing Complex. And I was told that I can only use this serum for night time as the Wrinkle Reducing Complex contain Retinol and Pro-Retinol which are light-sensitive. However, maybe your personalized facial concentrate can be used for both day and night depending on the combination of the Targeted Complexes recommended.
This is an awesome service since it's created just for you and the little touches of printing your name on labels makes it even more special. A nice birthday treat for your love ones who's in need of a new serum to try!
The Apothecary Preparations – Personalized Skincare Treatments service is RM440 for a 30ml bottle of personalized Facial Concentrate and is available at selected Kiehl's stores nationwide, such as Pavilion KL, KLCC, Sunway Pyramid, Bangsar Village 2, 1Utama Shopping Centre, AEON Tebrau Johor, and Queensbay Mall Penang.
For more information, visit Kiehlstimes.com.my or follow Kiehl's Malaysia's Facebook for their latest updates.
Read also: Kiehl's Partners With Matthew McConaughey For Their 2017 Global Philanthropic Program, Autism Speaks