We visited AsterSpring's newest outlet at The Starling Mall and tried out their latest breakthrough treatment, Total Anti-Ageing Therapy. It's a 70-minute non-invasive and yet effective treatment that is said to help your skin bounce back to youth in by reversing the signs of aging. The treatment incorporates its award-winning LPG Endermologie®, the latest medical grade anti-aging technology, which has been scientifically proven to boost hyaluronic acid synthesis by 80% and improve collagen production.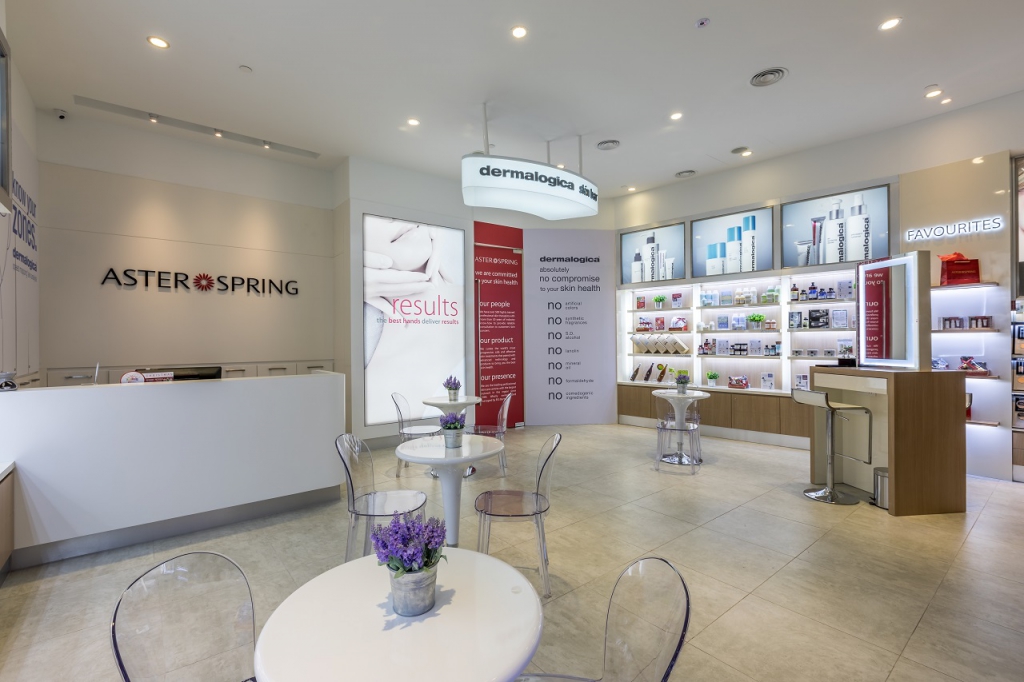 Curated to work and penetrate deep into the skin layer, right down and into the cellular energy which is responsible for stimulating the fibroblast cells, in short, to stimulate collagen cells growth and prepping your skin to counteract the effects of time, lifestyle and new age pollutants.
What you can expect from this 360° anti-ageing treatment:
Immediate skin lifting & firming effect
Slows down melanin formation
Enhanced cellular energy for quicker collagen production
Instant skin hydration & luminosity
The AsterSpring Total Anti-Ageing Therapy Treatment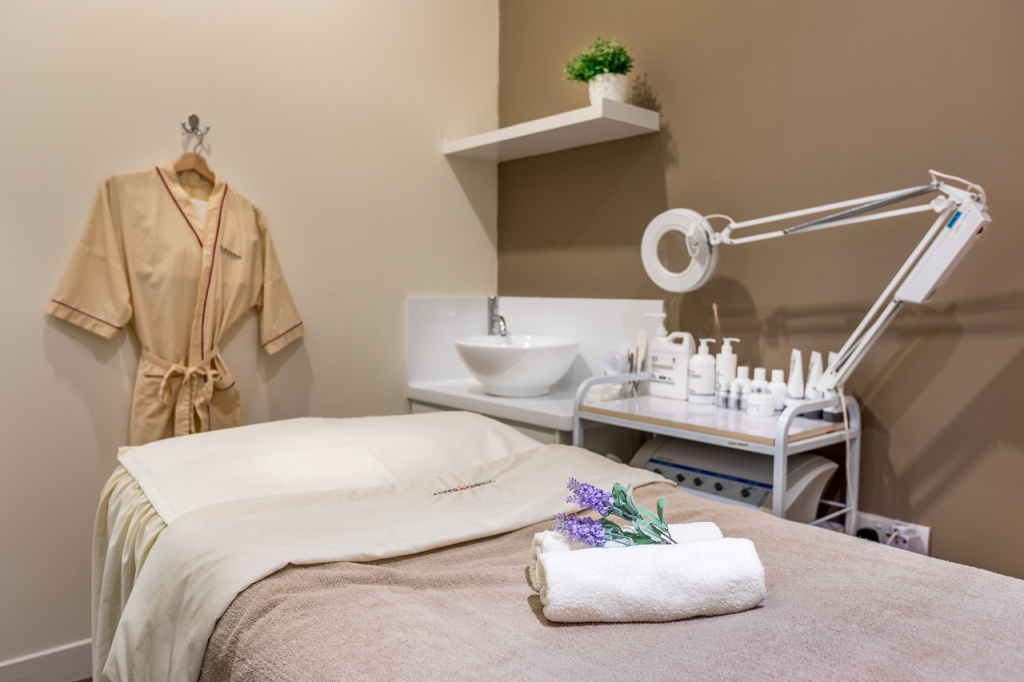 All products used for this treatment are from Dermalogica.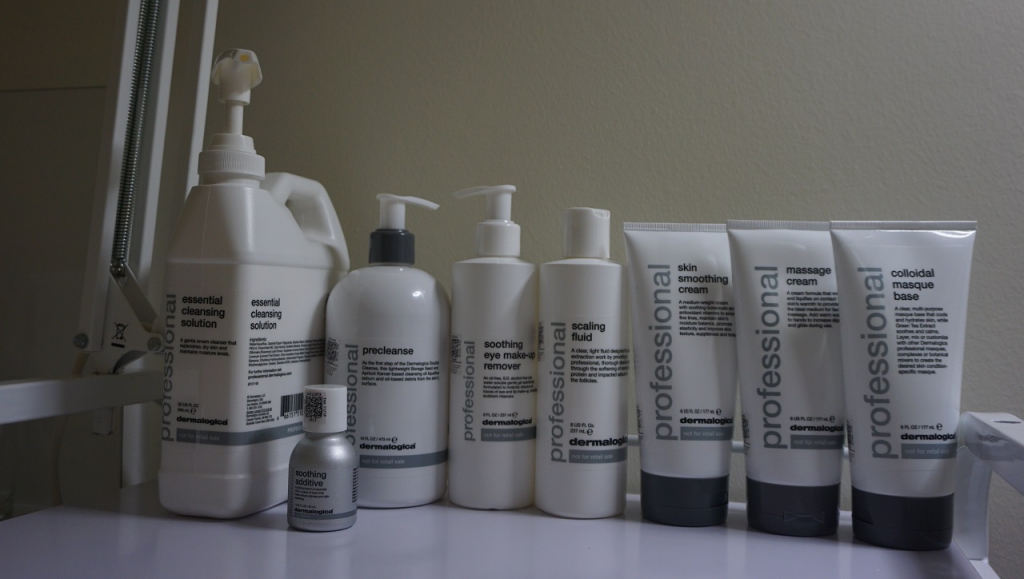 Double cleansing is done first to clear my skin from all traces of makeup and dirt. The steamer is then turned on to maintain my skin's moisture throughout the treatment.
The skincare therapist then proceeds with exfoliation using the Daily Microexfoliater after mixing it into a paste.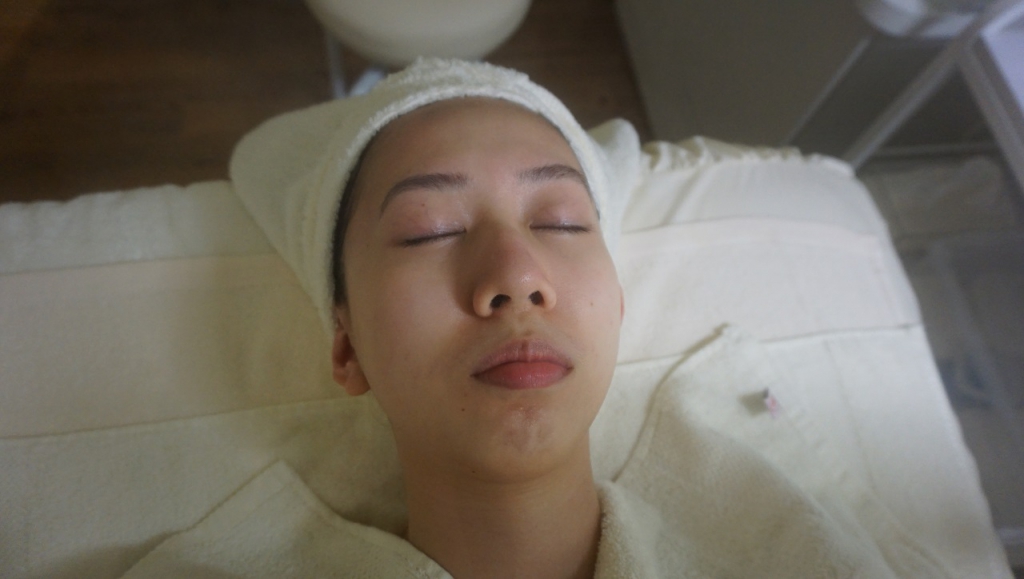 The steamer is then put away for the extraction process. It's an optional part but I opted for it as my skin is congested with clogged pores. She used a pressure that was bearable for me so it was not very painful. After extraction, she applied an antibacterial essential oil to keep those pores clean before she applied the toner.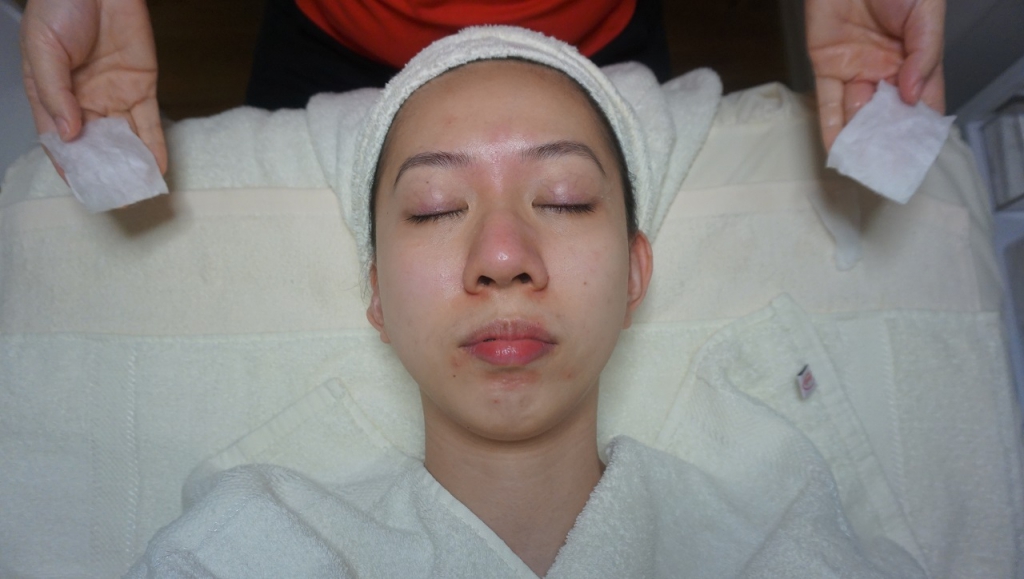 After toner, she massaged a facial oil blend using the Signature European massage techniques on my face. It was then followed by the award-winning LPG Endermologie® machine which using a pinching motion to stimulate circulation on my skin for about 5 minutes each side of my jawline and cheeks. I was told that the machine can be used in most areas of your body, such as your breasts, eyes and stomach too.
Take a look at the difference! The left side was after 5 minutes of using the machine while the right is before using the machine.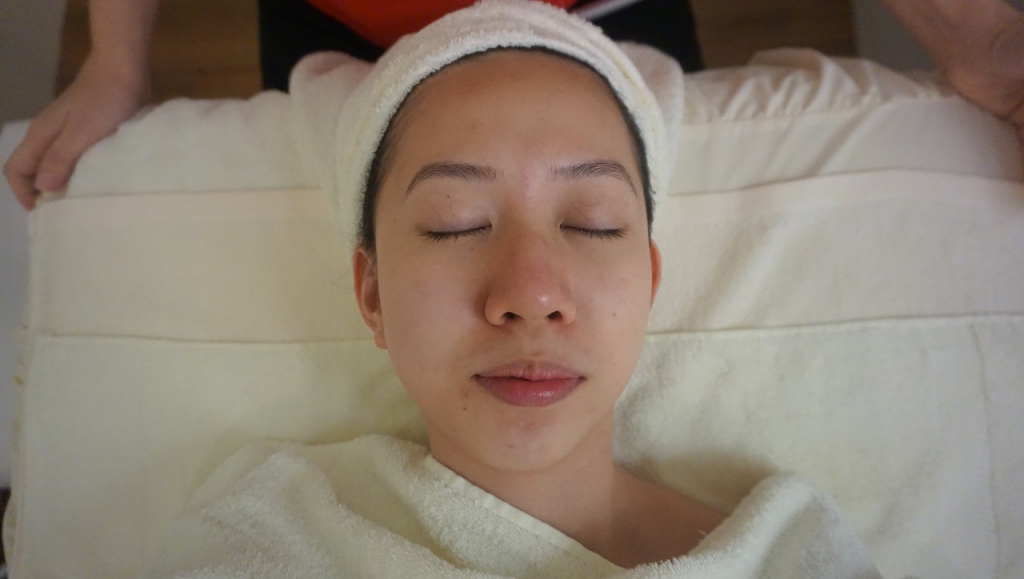 Next is the mask step where she layers a layer of the anti-aging moisturizing mask then placing a mesh cloth on top before adding on a warm oatmeal mask to lock in all the goodness from the treatment. The relaxing AsterSpring Signature Touch upper shoulder massage she did after she applied the masque was amazing too.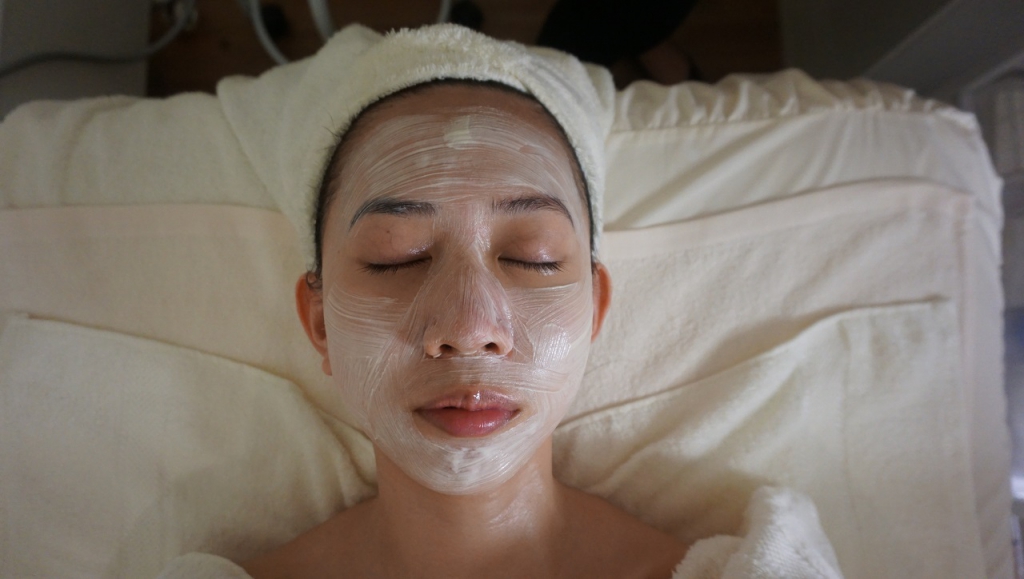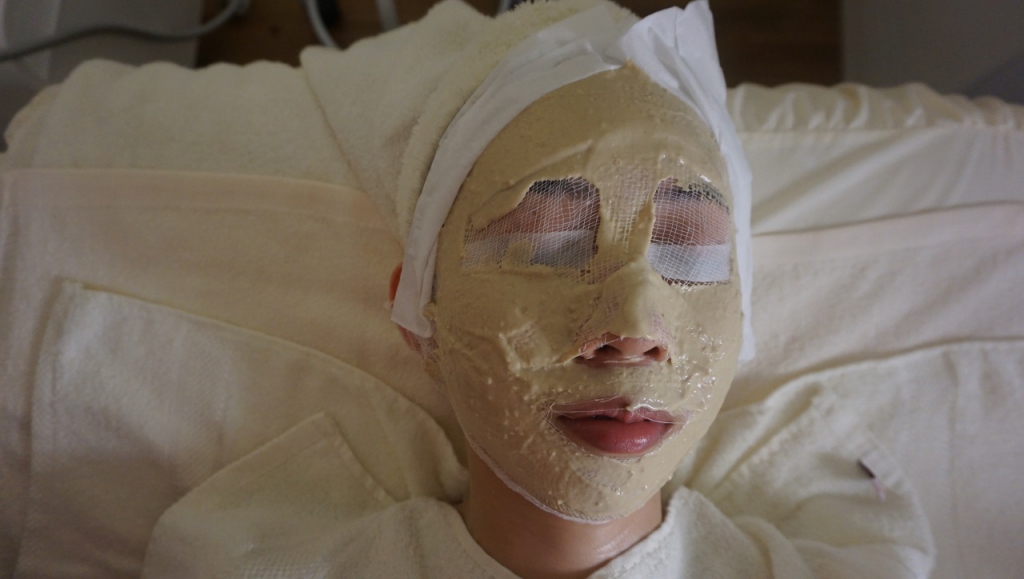 After 15 minutes, the mask was removed and then she proceeds with a spritz of toner and she applies the Power Oxygen Essence. A warming tool is used to help the essence to be absorbed into the skin better. It wasn't too hot so it felt comfortable on my skin.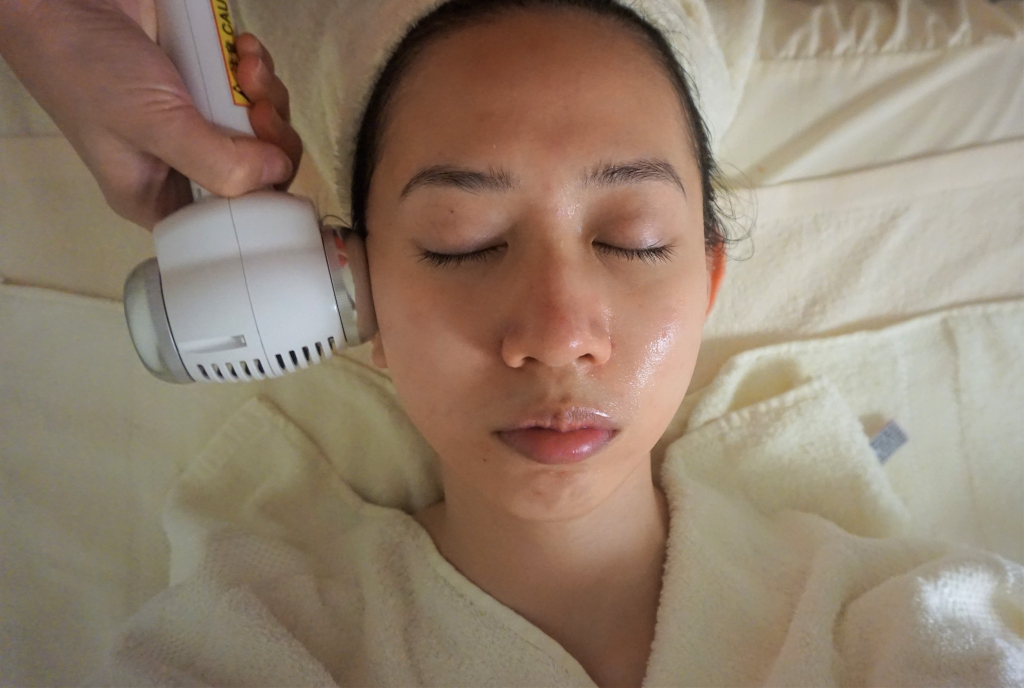 She then finished off with the application of eye cream, moisturizer and sun protection.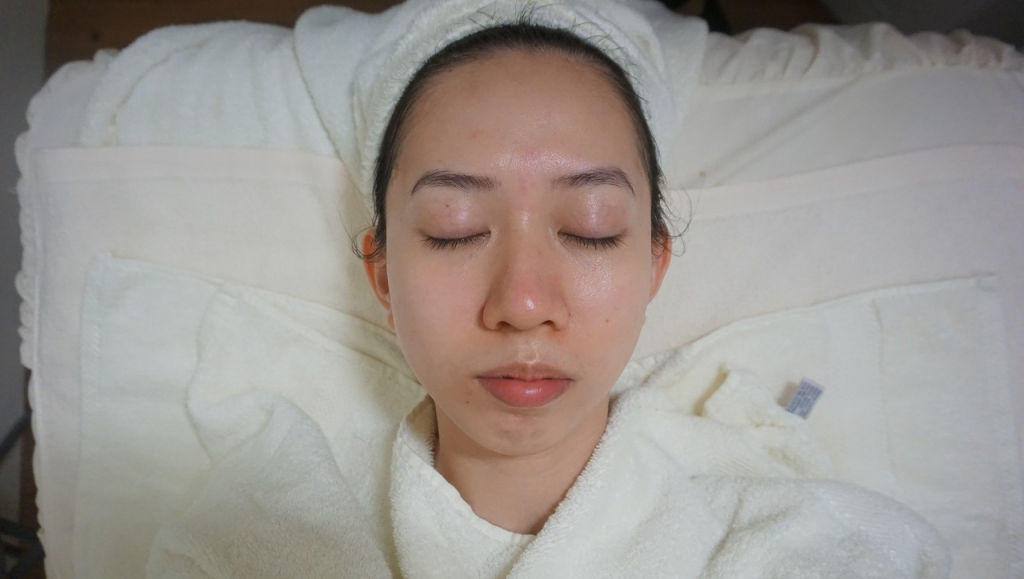 My Verdict
When the skincare therapist showed me the difference the LPG massage made to one-half of my face, I was surprised because I didn't expect my face to look much plumper and felt so much softer in just 5 minutes! Usually, my face will look really red after the extraction and it'll last even after the mask but this time, there was way less redness and my skin didn't feel much soreness from the extraction so I can walk out of the Astersping beauty centre with ease.
AsterSpring Total Anti-Ageing Therapy is available at:
AsterSpring standard outlets – RM528.00
AsterSpring Signature outlets – RM570.00
*Prices are inclusive of 6% GST.
For more information and enquiries, visit AsterSpring website at www.asterspring.com or its Facebook.
Read also: 360° Fight Against Ageing: AsterSpring Total Anti-Ageing Therapy