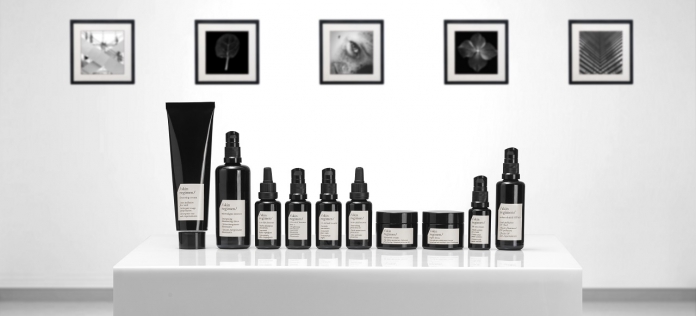 Ever since its debut in Europe on February 2018, / skin regimen /, the modern skincare
system that's clinically proven to reduce the effects of stress and lifestyle aging on both skin and mind for city dwellers, has been all the rage and the brand has now made its Asia debut in Malaysia last week with its first counter located at 1st Floor, 1Utama Shopping Centre! See what went down during the launch here.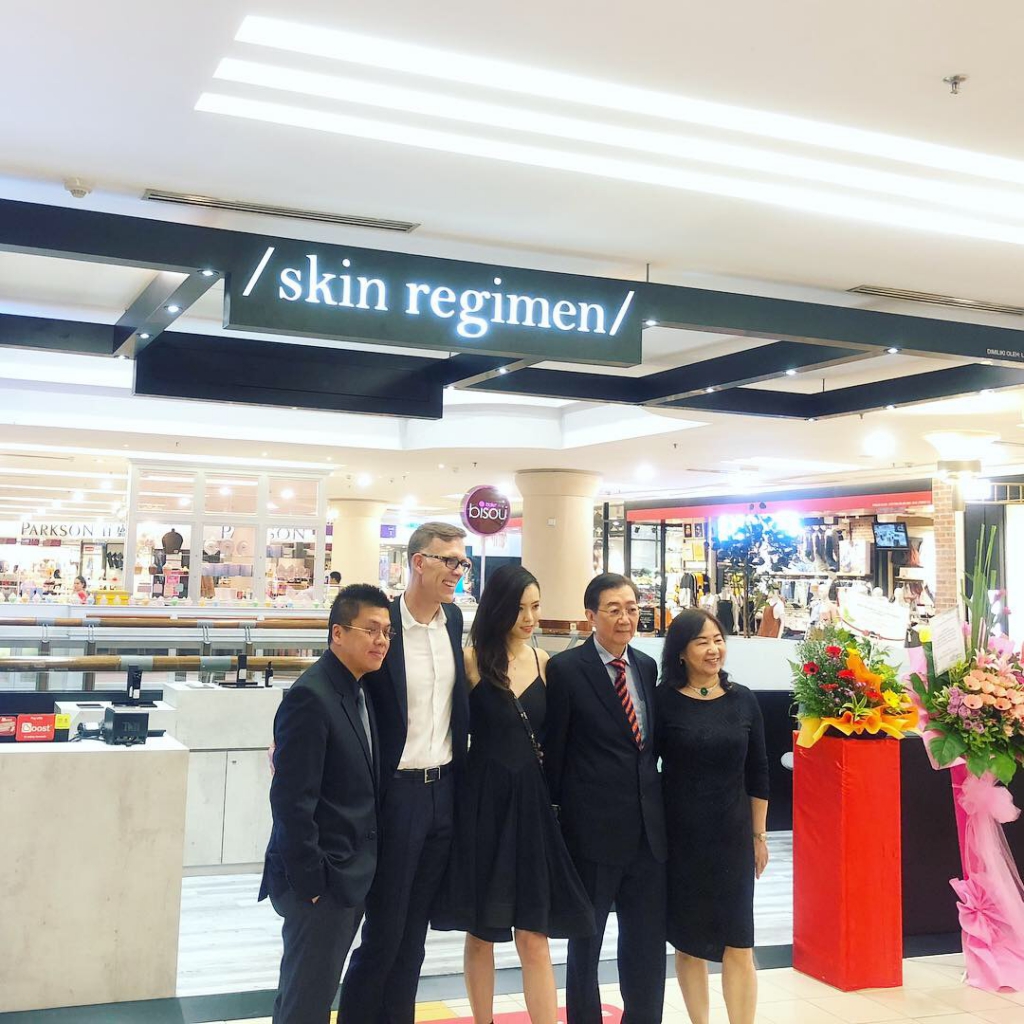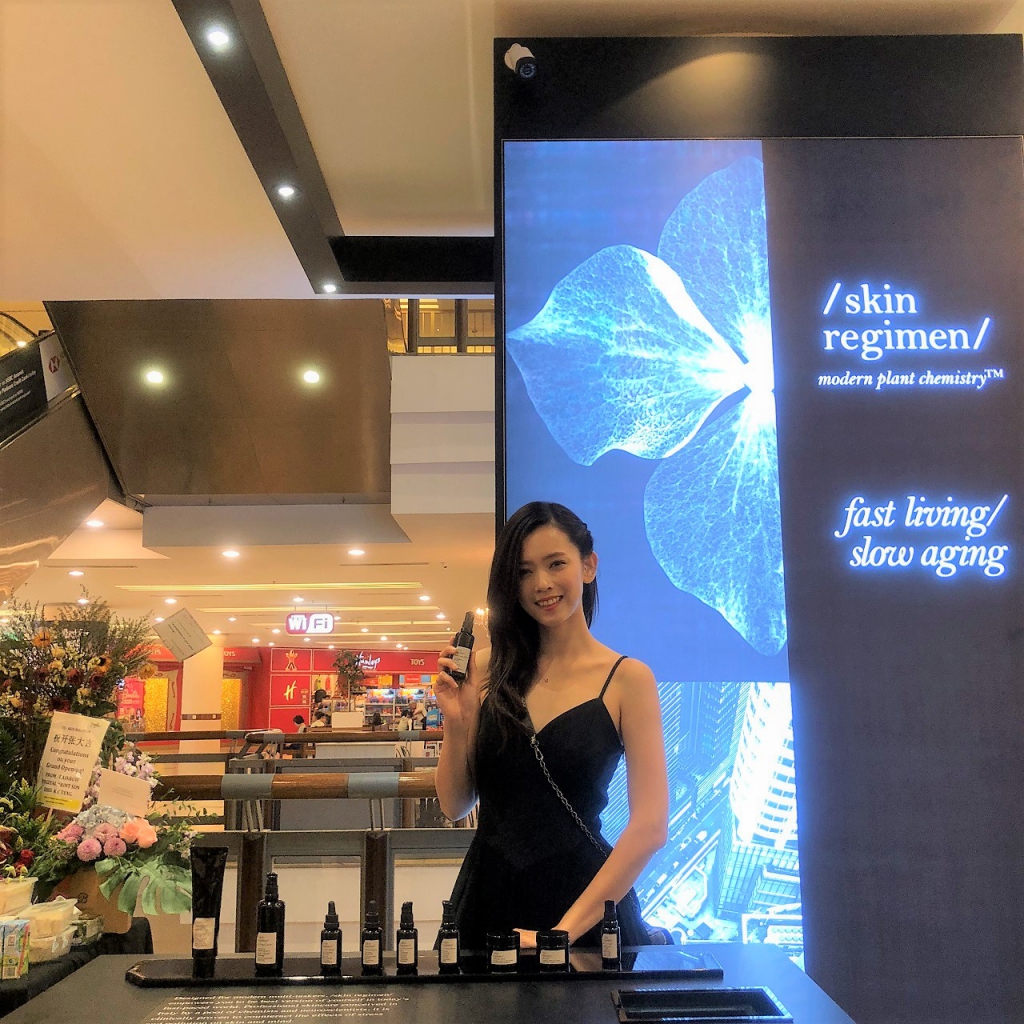 Celebrity, Natalia Ng made a special appearance during the launch and shared her thoughts after using its products and we learned more about the 'Fast Living, Slow Aging' concept inspired by the city's environment and pace of life which forms the backdrop for Skin Regimen. Dr. Claudia Aguirre – Los-Angeles based neuroscientist and a member of Davines Group Scientific Committee, who has provided the latest neuroscience behind stress, lifestyle aging and the mind-body connection studies for Skin Regimen's products and treatment development, said, "While we cannot change our genes, we can alter our lifestyle to protect the longevity of our skin, body and mind".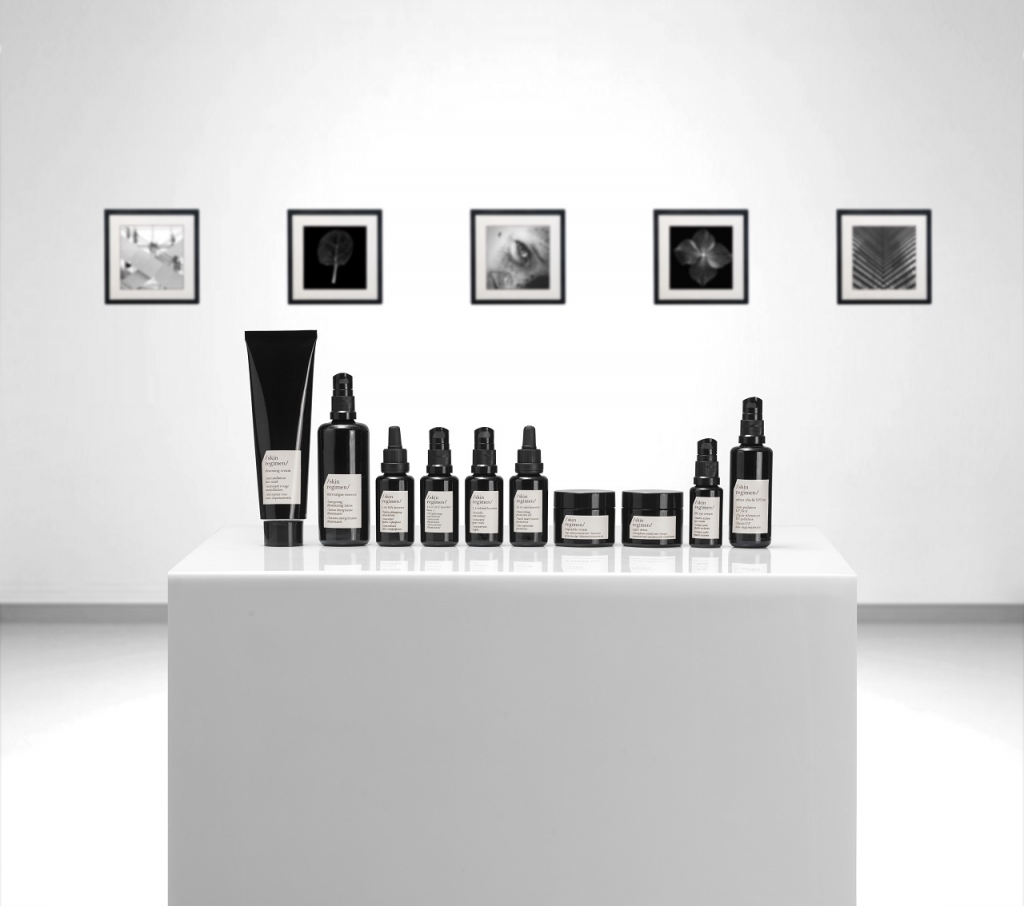 All of the 10 products are enriched with the exclusive Longevity Complex™, made of organic superfood extracts and carnosine, counteracting the effects of stress and aging accelerators. The natural rebalancing, reinvigorating aroma and cooling massageable textures of its formulas are free from synthetic fragrances, silicones, animal derivatives,
artificial colorants, mineral oils and parabens.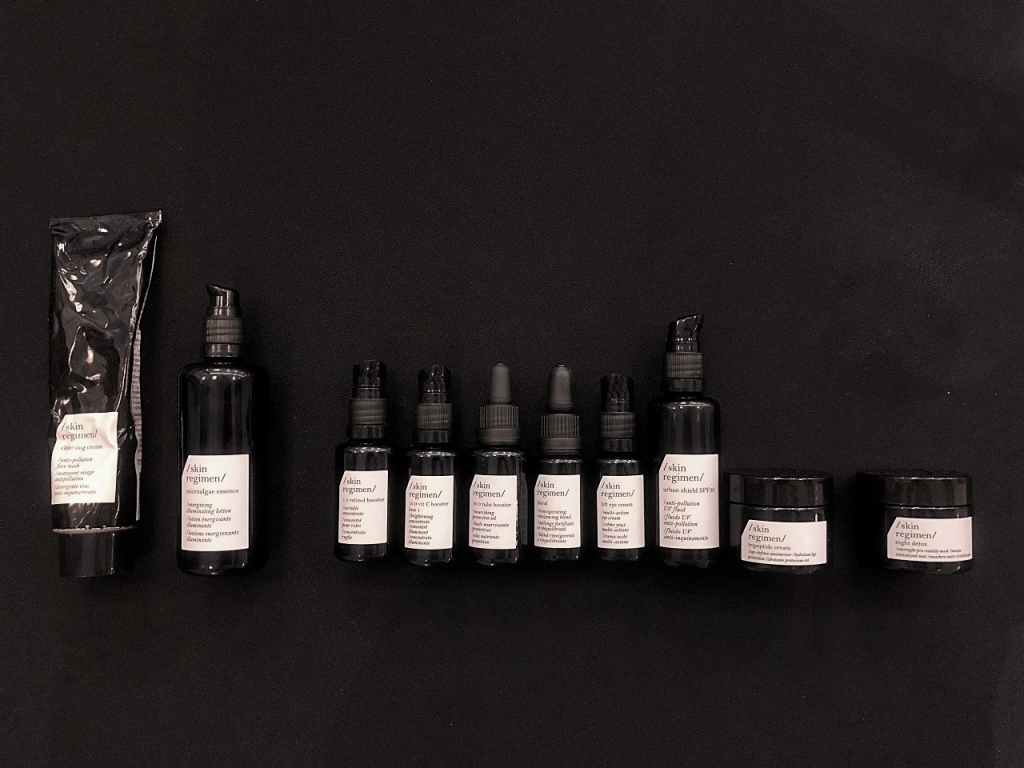 The Skin Regimen is made up of a 4-step custom Skin Regimen which you can find out more about it here.
After the launch, we caught up with Brian Brazeau, General Manager of / skin regimen / to have a #QuickChatWithPamper on the Modern Plant Chemistry™ range.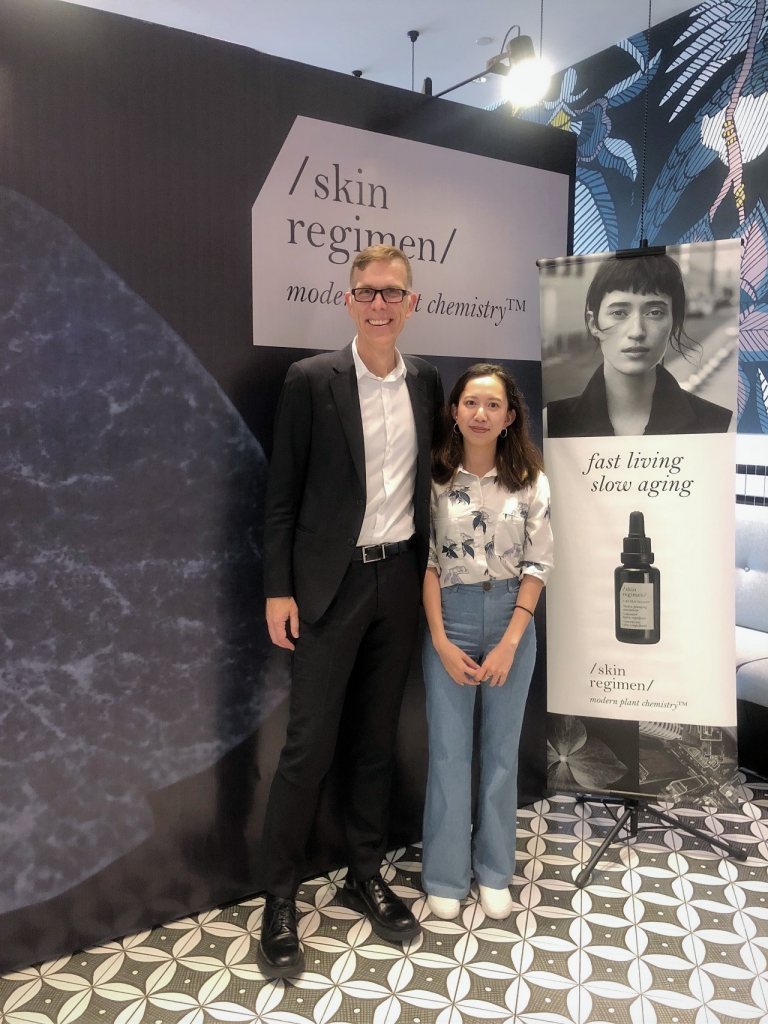 1.What is modern plant chemistry?
We wanted to take a serious, scientific approach to natural ingredients that's why the modern and chemistry link to plants. That's why in our imagery we take the X-ray image of the plant such as a leaf, to show that within the leaf, there molecules that have different properties for your skin.
2.What is the difference between [ comfort zone ] and / skin regimen /?
Let me start with the similarities, both brands are from the Davines group so within the group, product quality, environment, sustainability, those core values are consistent through all the brands in the group.
As for main differences, the approach to the consumer and the brand architecture. We realized there today, there are two type of consumers. The consumers who rely on their family and friends to tell them which product is best for them so they would visit a professional to get prescribed a skincare regime, that's more of a [ comfort zone ] consumer. Whereas the / skin regimen / consumer, they're more of a urbanite, millenial and city dweller who wants to make their own decision, they are an expert on their skin so they want a specific product for their skin. They might love another brand, they don't really have brand loyalty so we created hero products for / skin regimen /, that way they can mix and match their skincare with ease.
3.What inspired you to create / skin regimen /?
There's no brand in the market that could truly address the needs of the urban dwellers and millenials that want to make their own choices. Two thirds of the world's population are living in cities, there's the constant connection, pollution, and stress so we want to create a skincare brand that targets those issues and fits in their busy lifestyle.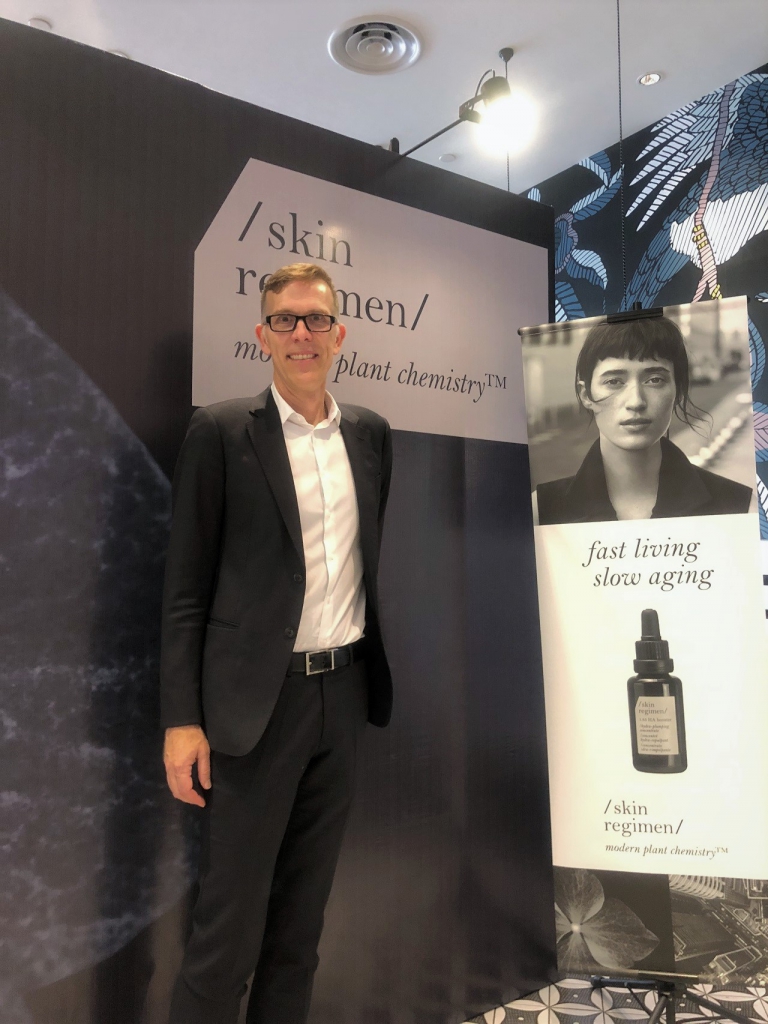 4.At what age one can start their / skin regimen /?
It's difficult to say because everybody's skin age differently. But for someone who lives in a city, their skin ages faster compared to someone who lives in the countryside. Starting your skincare in your early 20's is good start to protect your skin.
5.Will you be expanding the 4-step custom regime?
We're still going to determine that. We know that in the future, there will be more products like an exfoliant, for step 2, the recharge step, and for step 4, the reset step. But at this time, we want to focus on the 10 products in the range.
You can use more than 1 product for step 3, Correct, depending on the season and your skin condition. So you could use the Retinol Booster at night and the Vitamin C booster during the day.
6. Can we mix all four boosters together?
Not recommended, you should use only 1 booster at a time. You choose 1 booster for day and 1 booster for night before layering the Tripeptide Cream. Ideally, I would apply the booster first then the cream on top, not mixing it together beforehand.
7.What is the one product that Malaysians have to try?
You can't ask me that question because I love them all! If I have to pick 3, definitely the Tripeptide Cream, Vitamin C booster, and Cleansing Cream. These are my can't-live-withouts! But if I may add, the 10.0 Tulsi Oil booster is a must-have too!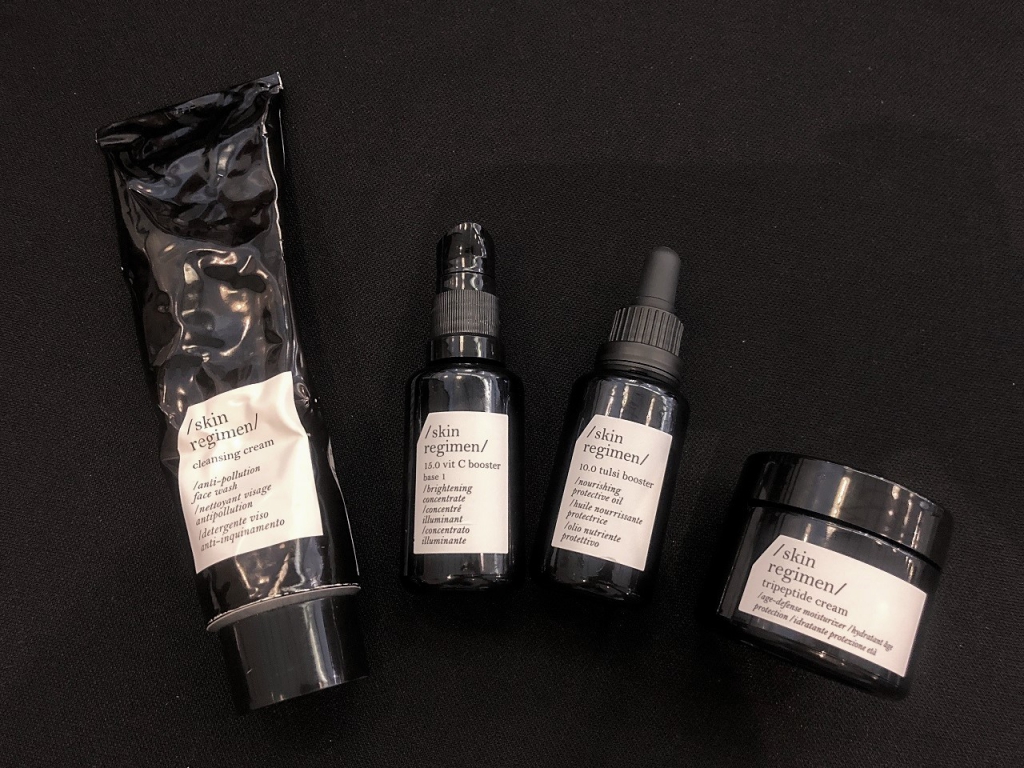 8.Where can we go to try the Urban Longetivity, Urban Detox, and Urban Glow Facial?
Selected beauty salons that carries [ comfort zone ] and / skin regimen / products will carry those facial treatments so do try it! We have a small space at our first counter at 1Utama Shopping Centre where you can try a 15-minute treatment that comes with the accompanied music. Most spa music are natural sounds of water or the forests which could give our body a shock so we designed the music with a DJ from Milan who blended urban beats with natural sounds to calm your body and senses.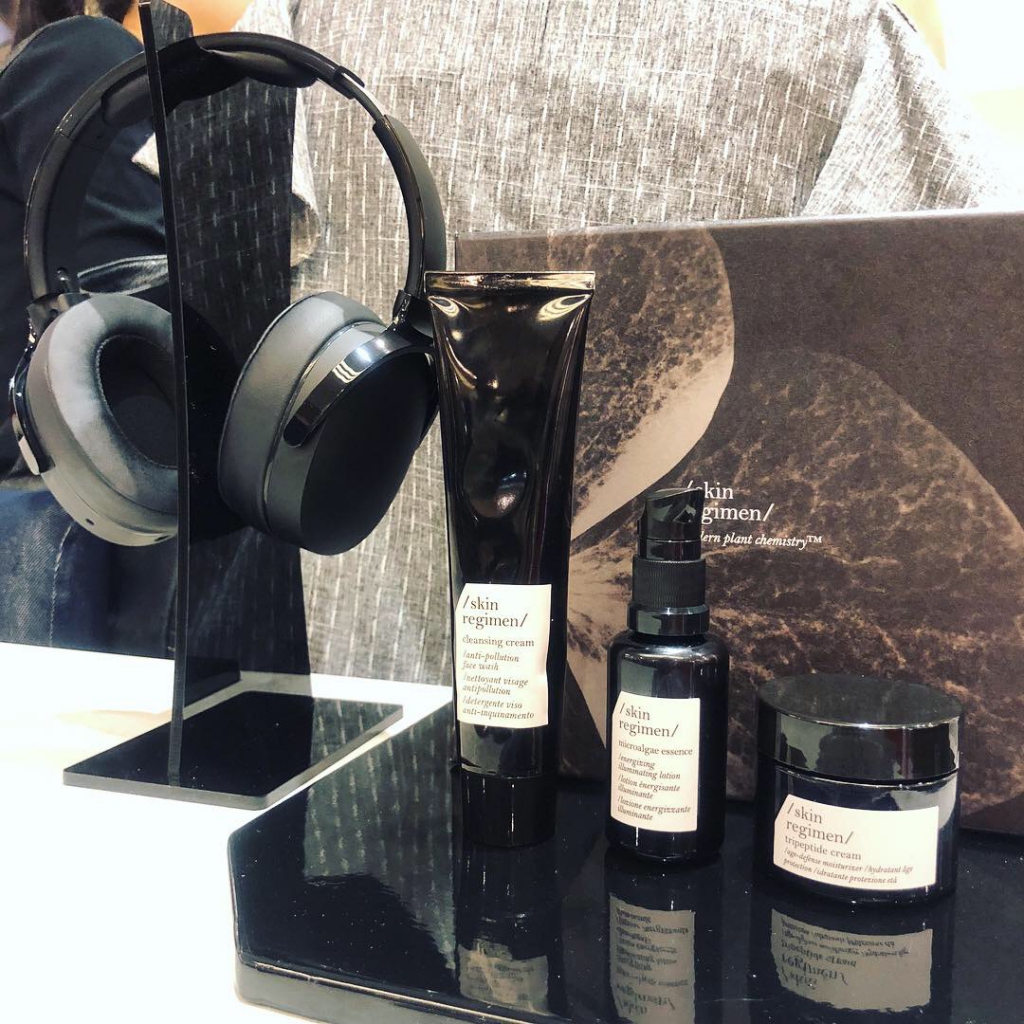 Visit / skin regimen /'s first counter in Asia at 1st Floor FK5B, 1Utama Shopping Centre (Tel: 03-7621 9542). Their products are available at over 20 beauty salons nationwide. For more information on / skin regimen /, log on to https://skinregimen.com/ or contact Cheerful Beauteepro at 03-2141 9928/9037 or email: write2us@cheerful.com.my.
Read also: Double Hydration 24-Hour Long With [ comfort zone ] Hydramemory Range