The key to flawless lipstick look is to exfoliate those dead skin on your lips and then applying a lip treatment on top to make it soft and smooth!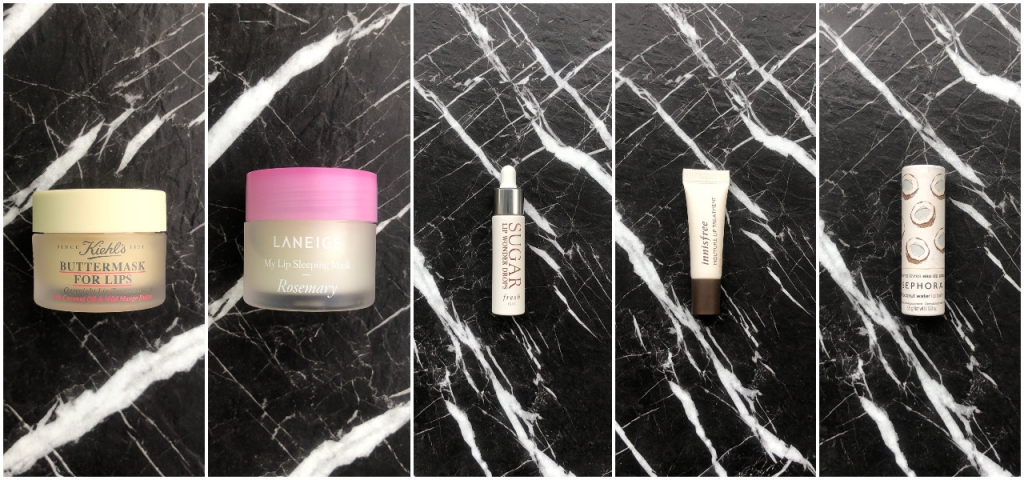 Here are 5 #PamperPicks of lip treatments that you should check out to keep your lips smooth and hydrated all day and it makes any lipstick or lipgloss look good too.
Kiehl's Buttermask for Lips, RM112
Formulated with Coconut Oil and Wild Mango Butter, this luxurious buttery balm coats dry, flaky lips with moisture, helping to restore a smoother texture and uncover softer, healthy-looking lips by morning. We love the delicious scent too!
Laneige My Sleeping Mask in Rosemary, RM70
Enriched with vitamin C and antioxidants, this sleeping mask has a balm like texture that contains Berry Mix Complex™ (a sweet and fragrant blend of raspberry, strawberry, cranberry, and blueberry extracts to indulge the senses) and an Exclusive Moisture Wrap™ technology (with hyaluronic acid and minerals) to form a protective film over the lips to lock in moisture and active ingredients. We love to apply a thick amount of this at bedtime because we'll wake up to supple and soft lips!
Fresh Sugar Lip Wonder Drop, RM115
This liquid lip gel gently exfoliates your lips to give it the ultimate moisturised base that let's you have the perfect colour application! You can even use it on top of your lipstick that's showing signs of dryness to make it smoother.
Sephora Collection Coconut Water Lip Balm, RM24
This coconut flavoured balm soothes your lips thanks to its melting and gliding texture that nurture your lips all day long.
innisfree Moisture Lip Treatment, RM16
Apply a small amount (the size of a grain) of this gel-oil textured lip treatment around chapped lips. Gently spread by using fingers. Before sleep, apply a thick layer on the lips to use as a lip mask. The Camellia oil and shea butter will provide nourishment to your lips to keep it smooth and plump.
Read also: #PamperPicks: 5 Refreshing Day Moisturizers That Work For Malaysia's Weather