LANEIGE introduces its all-new Cream Skin Refiner, a toner-based product infused with cream properties to enhance the skin's moisture and hydration levels to achieving flawless look. Using Cream Blending Technology™, and infused with properties of White Leaf Tea Water that is rich in Amino Acids, the LANEIGE Cream Skin Refiner is highly suitable for dry to extremely dry skin and sensitive to dry skin.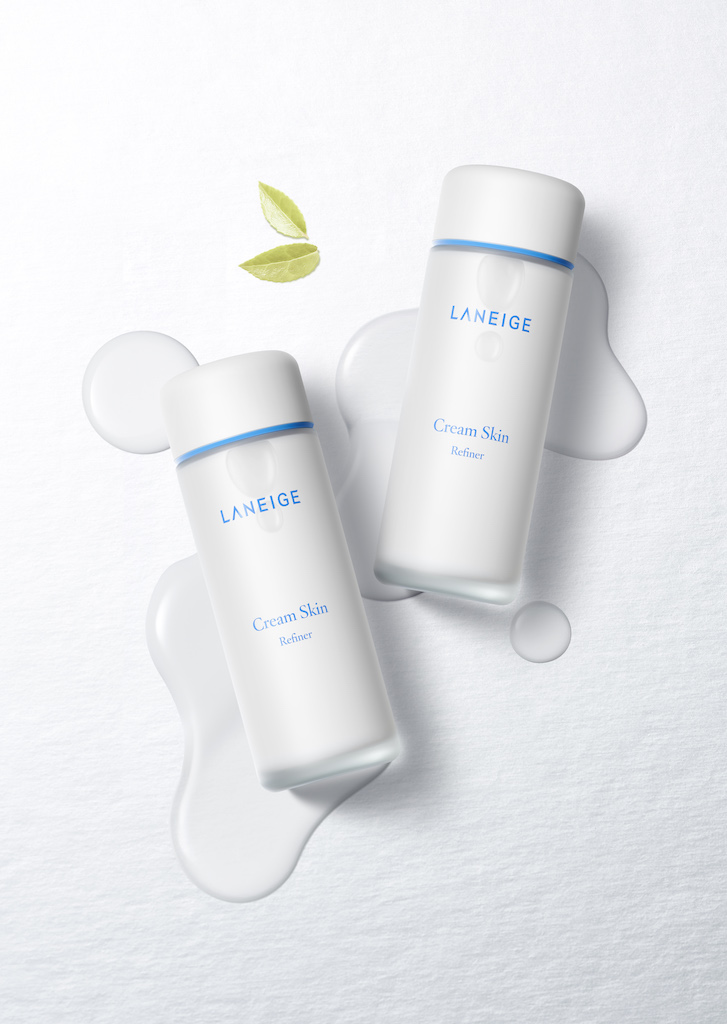 The Cream Blending Technology™ is a technology that blends cream into smaller water particles to combine both Cream and Toner and stabilised it by having it split into many smaller particles. The Cream provides high moisturising effect with a soft cream layer, while the Toner contains active ingredients such as the White Leaf Tea Water to soothe the skin and functions to strengthen the skinbarrier.
The Cream is transformed to Crema through a high-pressure blending process of melting Cream into nano units, making the cream turn into water. As the cream is transformed into water, it allows the skin to absorb the high moisturising nutrients while maintaining a soft and fresh feeling on the skin.
The LANEIGE Cream Skin Refiner is used after cleansing. It does not substitute an Emulsion product; however, the usage of an Emulsion can be skipped according to one's preference. The Cream Skin Refiner acts as a stronger and moisturising toning product to further moisturize the skin and to strengthen the skin's barrier.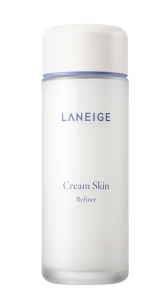 Here are some ways to use the LANEIGE Cream Skin Refiner:
For Extremely Dry & Irritated

Skin –

p

air the LANEIGE

Cream

Skin

Refiner

with Water Bank Essence and

Cream

for long-lasting moisturizing effect. Use the Water Sleeping Mask 2-3 times a week to achieve extra

skin

moisture and hydration overnight.
For Long-Lasting Makeup – use the LANEIGE

Cream

Skin

Refiner

as a makeup base to give the

skin

a glowy look. Pour the contents into a spray bottle and spray it as a mist or soak cotton pads and leave them on for a few minutes, before applying makeup on.
The LANEIGE's NEW Cream Skin Refiner (RM125) will be available at all LANEIGE beauty counters and boutiques in Malaysia starting May 2019.
Read also: #NewIn LANEIGE's NEW Time Freeze Skin Refiner and Emulsion