Two new skincare products has hit the shelves of Etude House this month, which are One Day One Drop Ampoule and Vita C-Talk.
One Day One Drop Ampoule
One Day One Drop Ampoule (RM78) features nourishment solution to keep the skin moisturised for the whole day with just one droplet. The One Day One Drop Ampoule comes with three different variants as follows:
1. Real Hyaluronic Ampoule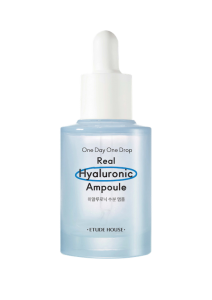 3 different molecular weight of hyaluronic acid to penetrate into different skin layers
Light texture for moisturized and elastic skin
2. Real Propolis Ampoule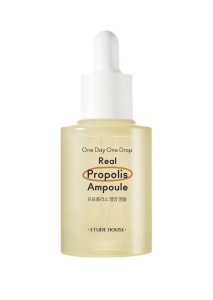 To regenerate skin for suppler and smooth texture
Gluey texture for plumped and nourished skin
3. Real Centella Ampoule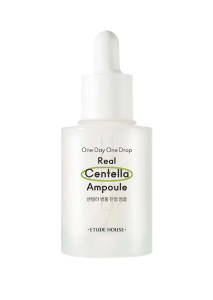 Speeds up skin regeneration to heal and calm skin
Watery texture for soothing sensitive skin
It is advisable to use the ampoules at night for better effect.
Vita C-Talk Line
Vita C-Talk is the new whitening line caters for the need of young customers who have blemishes and scars due to frequent skin problems. The line of products were developed to be low irritating which maybe caused by the high acidity of lemon juice, but still retain the whitening effects of lemon water. The line consists of three products as follows:
Read also: #NewIn Etude House: NEW Play 101 Setting Powder & Play 101 Pencil for Makeup Fun