Beauty Worth Living, Pace Of Natural, that's what new Malaysian skincare brand, Living & Pace is. The story of Living and Pace begins with its founder, Elston Mak, having once suffered from bad skin himself, he felt that not all products in the market are effectively treating or protecting our skin.
"There are many skin care products in the market that are not designed for Asian skin," Elston explains. "So we ensure our products are designed by studying skin problems caused by Asian environments."
With the focus on creating affordable and effective skincare products that work with Asian skin's own unique set of skin issues, Living & Pace is here to help others to improve their skin and in effect as the brand passionately believed that every skin care regime is a journey on its own, and every journey is unique to everyone.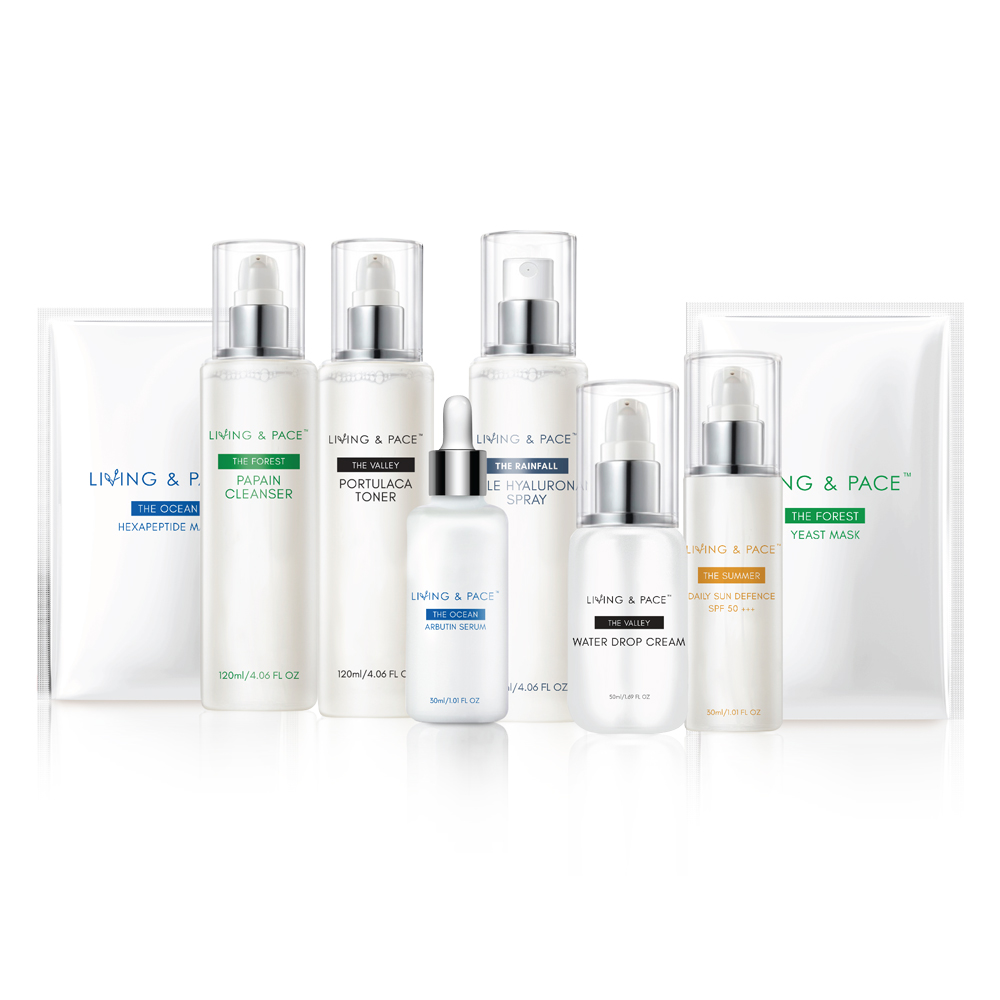 Inspired by nature and its natural healing properties, Living & Pace's products are formulated with active ingredients are harvested from nature, just like their tagline: 'Beauty worth living, pace of nature.' Using real and raw botanical essences and plant extracts while working closely with formulators, scientist, and chemist from Singapore, Japan, Korea and France to creating the latest formula, Living & Pace's developed formulations contain no alcohol, artificial pigments and fragrances. Making Living & Pace's products easily absorbed and gentle, allowing it to heal one's skin properly and naturally without affecting nature's element.
In line with their nature inspirations, the Living & Pace's approach to beauty is about self-care; slowing down to enjoy one's self at the present.
"People's lives are getting busier and busier," says Elston. "In this fast-paced era, people lose touch with their own feelings and lives so the message we want to say with Living & Pace is to love yourself and carve some ME time."
Find out more about Living & Pace's ranges below: