We may have 99 problems but there's one solution to healthy, radiant skin and that is the AsterSpring's NEW Intense Hydra-Light Therapy to restore the hydration and glow your skin craves for.
It's a hi-performance synergy facial combining the latest technology from Dermalogica, the #1 professional skincare globally, with highly potent IonActive™ Hyaluronic Acid and Gelloids concentrates and bt-accent® LED Light to deliver maximum results in minimal time and best of all, tailored to your unique skin type.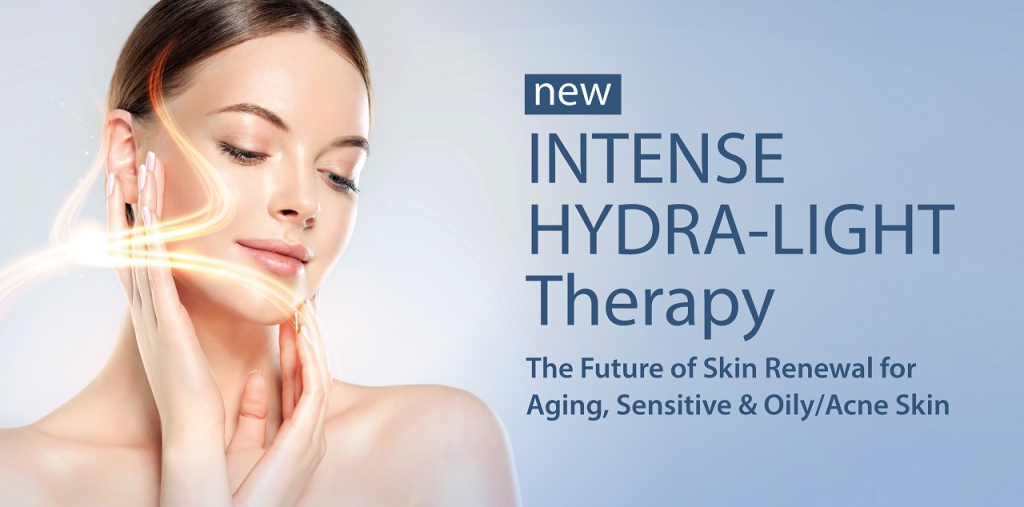 Using the power of light, the LED Light Therapy was pioneered by NASA to speed up healing of wounds in zero-gravity situations. bt-accent® LED Light technology used in AsterSpring's Intense Hydra-Light Therapy incorporates different color light wavelengths that penetrate into skin layers at varying depths to target different skin types, giving you accelerated skin renewal and bring out a smoother, firmer and radiant complexion.
Four key benefits of AsterSpring's Intense Hydra-Light Therapy:
Anti-Ageing – Accelerates skin cell renewal, stimulate collagen production &
provides hydration for that youthful glow.
Calming – reduces redness, irritation & dryness to unveil a brighter, radiant
complexion.
Oily or acne skin – kills bacteria and reduces inflammation caused from acne &
breakouts for healthier skin.
Instantly boosts skin hydration and suitable for all skin types
Using 3 different coloured LED Light, which colour is most suited to your skin type?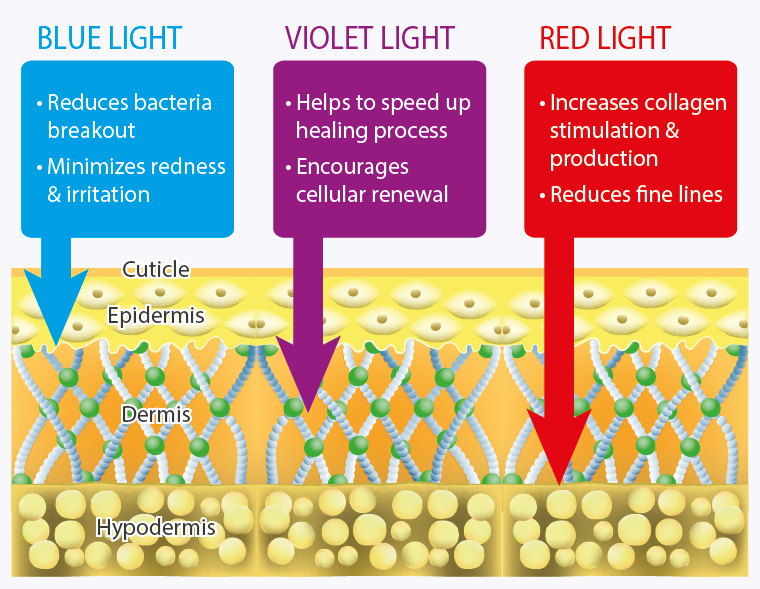 Skin Type
Oily/ Acne Skin (Blue)
Sensitive Skin (Violet)
Aging, Dry Skin (Red)
Dermalogica IonActiveTM System
EndoThermal Gelloid (Cooling) – Provides antioxidant protection to suppress acne and control oil
EndoThermal Gelloid (Cooling) – Offers cooling sensation
ExoThermal Gelloid (Warming) –Thermal, self-heating formula to help with actives penetration
bt-accent® LED Light Color
Blue
Violet (Red + Blue)
Red
Benefits
Anti-bacterial properties & reduces inflammation from acne & breakouts
Calms & relaxes sensitive skin, reduces redness, flare-ups & irritated skin
– Accelerate skin renewal & collagen production.

– Improves blood and oxygen circulation to the skin and reduces fine lines, sun damage and wrinkles
Be prepared to be taken away with a relaxing and refreshing experience!
AsterSpring Intense Hydra-Light Therapy is available at:
AsterSpring standard outlets – RM538.00
AsterSpring Signature outlets – RM580.00
*Prices are inclusive of 6% GST.
For more information and enquiries, visit AsterSpring website at www.asterspring.com or its Facebook.
Read also: Tried & Tested: AsterSpring Total Anti-Ageing Therapy