As 2018 is quickly approaching, L'Oréal Luxe, the beauty conglomerate with a number of international brands in its portfolio, invited members of media to preview some of their brands' upcoming products that are set to be launched by first half of 2018 at the St. Regis Hotel Kuala Lumpur yesterday.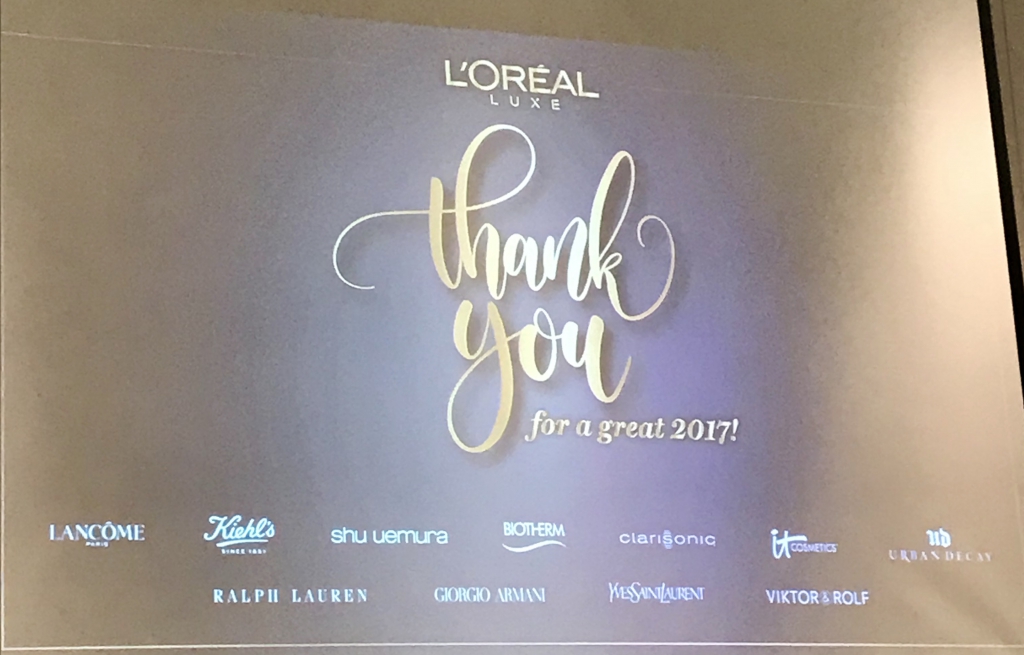 All members of media have got sneak peeks on the upcoming launches by the respective brands i.e. Kiehl's, Lancôme, Emporia Armani, Urban Decay, Shu Uemura and Yves Saint Laurent Beauté, in three major specialisations – skin care, make-up and perfume.
Kiehl's
This year, Kiehl's is celebrating its 10th Anniversary since arriving in Malaysia (the brand is now 166 years old since its establishment in 1851).
In January 2018, Kiehl's will introduce a new and improved Powerful-Strength Line-Reducing Concentrate, with increased concentration of Vitamin C to 12.5% and adding Hyaluronic Acid. The Powerful-Strength Line-Reducing Concentrate packs a new punch and gives skin and instant boost in the appearance of radiance and smoothness.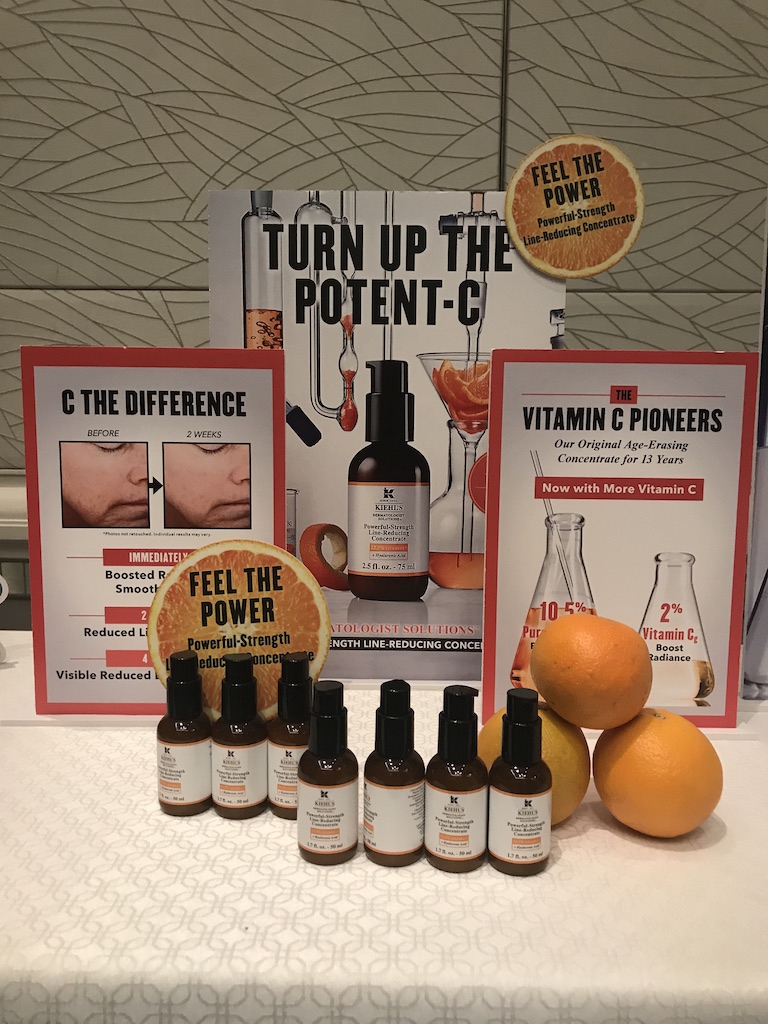 In March 2018, Kiehl's will also introduce a new Brightening & Smoothing Moisture Treatment Water and Brightening & Exfoliating Daily Cleanser under its Clearly Corrective collection with enhanced formulas.

Lancôme
Lancome will celebrate a new chapter of its powerful youth activating serum, Advanced Génifique with a new campaign in 2018 – One Year Bet that carries the message "A year later, not a day older".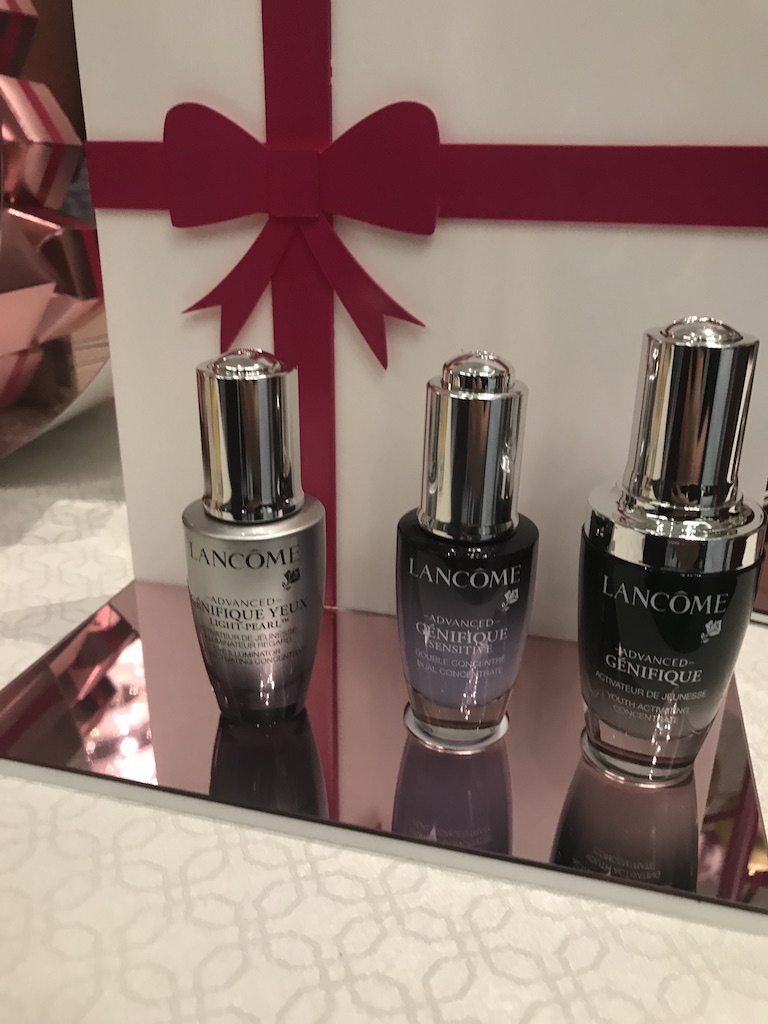 The brand will also introduce a new product to its most prestige Absolue skincare range, the Absolue Rose Drop that gives luminous and bright skin. The Absolue Rose Drop consists of 2 different layers and is enriched with the grand rose extract that gives you an intense overnight skin treatment.
Besides skincare products, Lancome will be launching new products for its make-up and fragrance ranges. In March 2018, Lancome will extend its Teint Idole Ultra Wear with a matte foundation for 24 hours wear, available in 25 shades for all skin tones!
in May 2018, the brand will also introduce a new for high pigmented L'Absolu Lacquer lipsticks collection with extreme shine and matte effects up to 6 hours.
For the fragrance, Lancome will launch a new perfume under its Miracle collection – Miracle Secret that incorporates fruity-floral notes in January 2018.

Emporia Armani
An edgy and youthful lifestyle brand for coolness elegant, Emporia Armani will launch a pair of new fragrances – the feminine "Because Its You" and the masculine "Stronger With You" in January 2018. Both fragrance plays with the power of seduction as vanilla mixes with musk, an immediate captivating strong symbol of love.

Urban Decay
Following the launch of the Heavy Metal Holiday Collection in end 2017, Urban Decay will bring four new skincare products – Naked Skin Foundation with SPF50+ PA+++ that is exclusively available only in Asia, All Nighter Concealer (water base with 14 shades), Rebound Collagen-Infused Complexion Prep Priming Spray and All Nighter Pollution Protection Makeup Setting Spray in January 2018.
In March 2018, Urban Decay will launch an exclusive collaboration collection with beauty influencer Kristen Leanne – Urban Decay Kristen Leanne Kaleidoscope Palette,  features 10 new eyeshadows in different shapes and sizes. Kristen is a popular beauty junkies with almost 500k followers on her Youtube channel, famous for her "arctic fox hair", mermaid-scale neck tattoo and her fun and colorful eye makeup tutorials. The collaboration resulted from the similar preferences of Urban Decay and Kristen Leanne as they both believe in cruelty-free products.
Urban Decay will be embarking on extending its shine lipsticks collection and will launch a new HiFi shine lipstick collection by 29 May 2018, featuring unconventional colours e.g. purple, gold etc, and coming along the brand will also introduce the HiFi shine lashes and mascara for all beauty junkies out there!
Shu Uemura
Inspired by Tokyo neon lights, Shu Uemura will bring 3 new products next year to its fans. Following the launch of the shu uemura X Super Mario Bros Holiday Collection in November 2017, the brand will introduce 16 new lips shades for its Lacquer Supreme, consisting of the trendiest colours for spring/summer 2018 in January next year.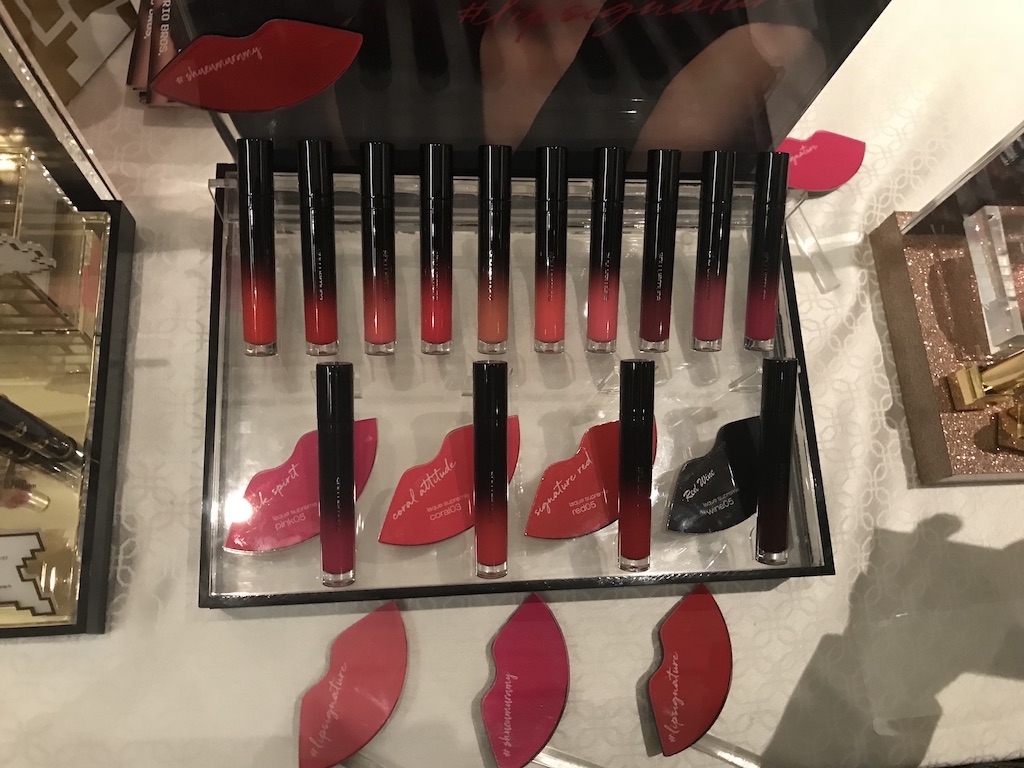 In February 2018, She Uemura will launch its first new Spotless Cushion with matte finishing for pores refining and spotless complexion, and also reformulated its iconic Sakura Fresh Cleaning Oil for oily/combination skin.

Yves Saint Laurent Beauté
Since Yves Saint Laurent Beauté (YSL Beauty) landed in Malaysia this year, the brand has been a favourite beauty brand for local beauty junkies. In January 2018, YSL Beauty will introduce 3 new types of products, include Y Fragrance – a new masculine fragrance, Tatouage Couture Matte Stain – lightweight lip stain available in 18 shades with a revolutionary formula for ultra-matte, high impact color and a lightweight, naked-lip feel, and a new cushion addition to its existing top-selling All-Hours foundation and Fusion Ink Cushion Foundation – Touche Eclat Le Cushion, the first square-shaped cushion in the market gives skin a beautiful glow.
We can't wait to try these new and upcoming products to kick start a brand new year, are you excited like we do? Stay tuned on Pamper.My for more detailed coverages.
Read also: #Scenes: The L'Oreal Official Shop Is Now Open On Shopee Mall