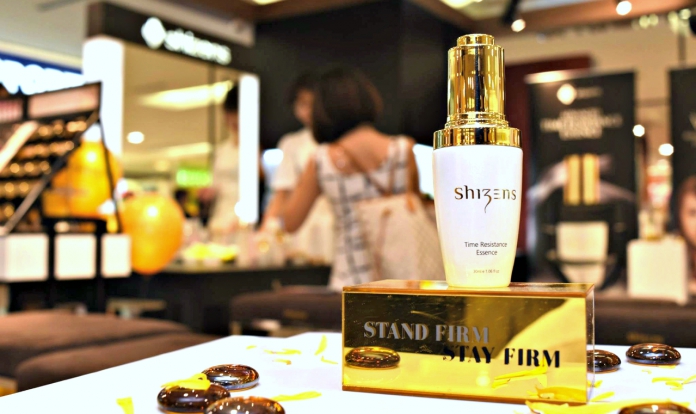 As you grow older and age started catching up, you'd realized that wrinkles and fine lines is unavoidable. Skin will eventually lose elasticity over time and being in an environment where air pollution is all around (particularly in urban areas) can be bad for your skin. Addressing these concerns, Shizens came up with "Advanced Time Resistance Essence", formulated to combat wrinkles, fine lines and sagginess.
This powerhouse essence contains skin regenerating Ceramide III that supports the renewal of skin's natural protective layer and forms an effective barrier against moisture loss, thus, protecting your skin against environmental threats and free radicals. By locking in moisture, the natural Ceramides in our skin will be able to heal any damages within the layers of skin faster, leading to firmer, radiant skin.
In line with the launch of the Advanced Time Resistance Essence, Shizens hosted a tea party on September 27th at the brand's new concept kiosk located in 1 Utama Shopping Centre. The event includes a Celebrity Beauty Sharing session with Trisha Kuck and Joey Tan where they shared their own personal beauty secrets to achieve and maintain youthful-looking skin, as well as product demonstration by Make-Up Artist, Mae Liew.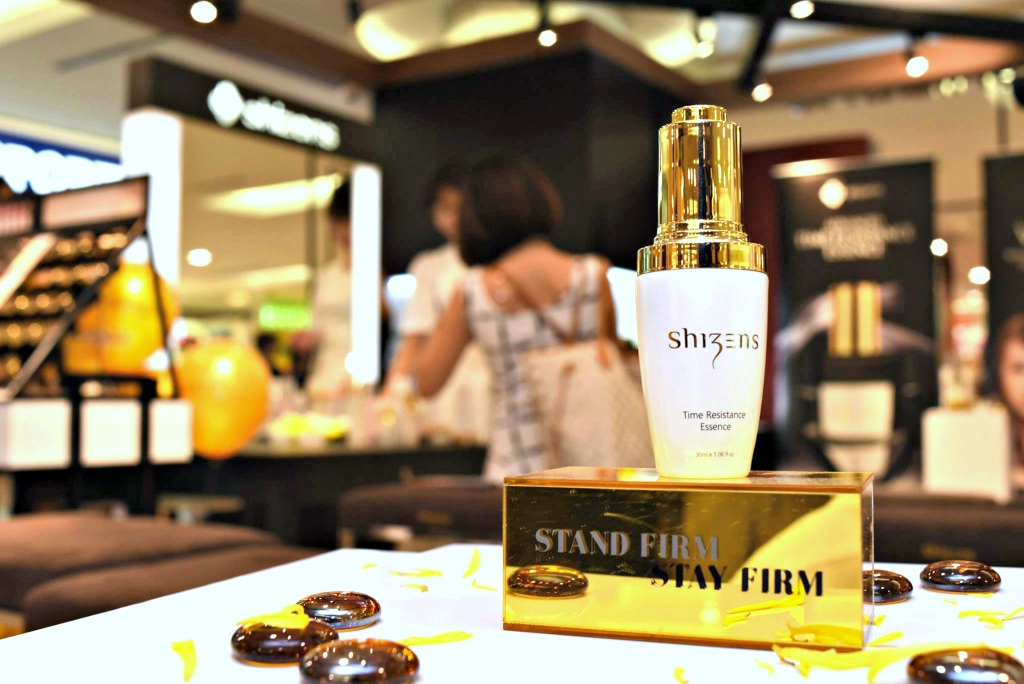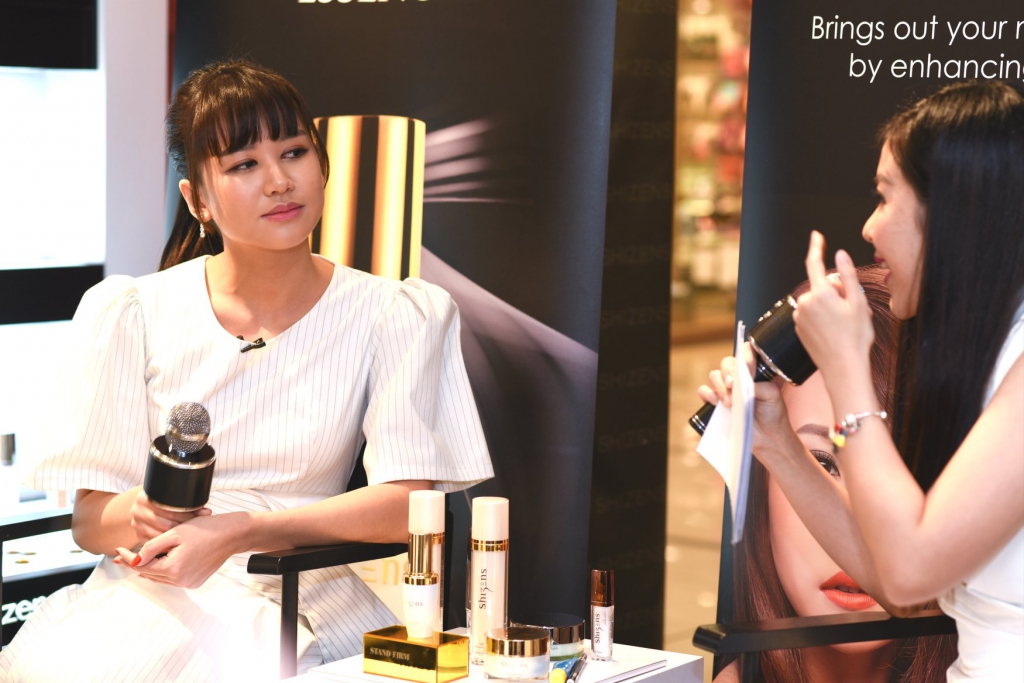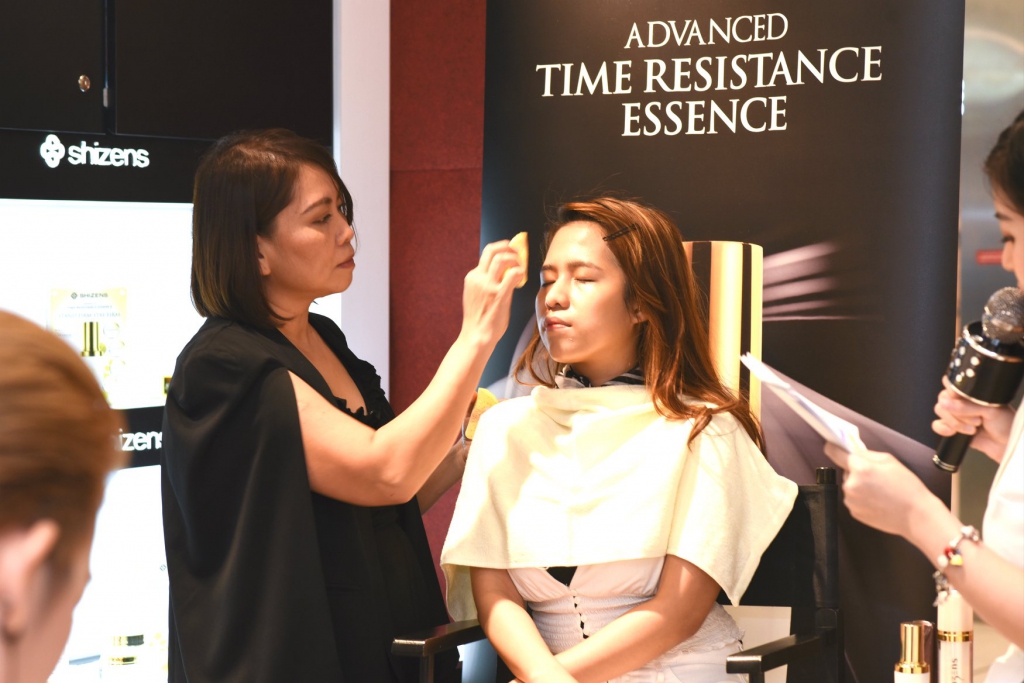 Read also: #Scenes: Shizens Launches A New Makeup Station In Mid Valley Megamall For Beauty Junkies