There's been a lot of craze over the colour Gold and we don't mean with accessories, jewellery, or fashion, but rather with make-up. The shade has been making appearances on fashion runways, on celebrities, and many make-up lines are beginning to carry pigmented gold eyeshadow.
Read our article on what makes a Michael Kor's muse and you'll see that one of the beauty rules she lives by is that she wears gold. Even in the colour of our mobile phones, I personally own a gold Samsung S6 and I know many others who own a rose gold iPhone.
But remember, super sparkly and bright gold eyeshadows are ideal for teenagers and if you are not one, avoid such an option. Instead, settle for pure gold shimmer eyeshadow what will highly your eyes and make your other makeup glow.
Here are a few ways you can wear Gold eye makeup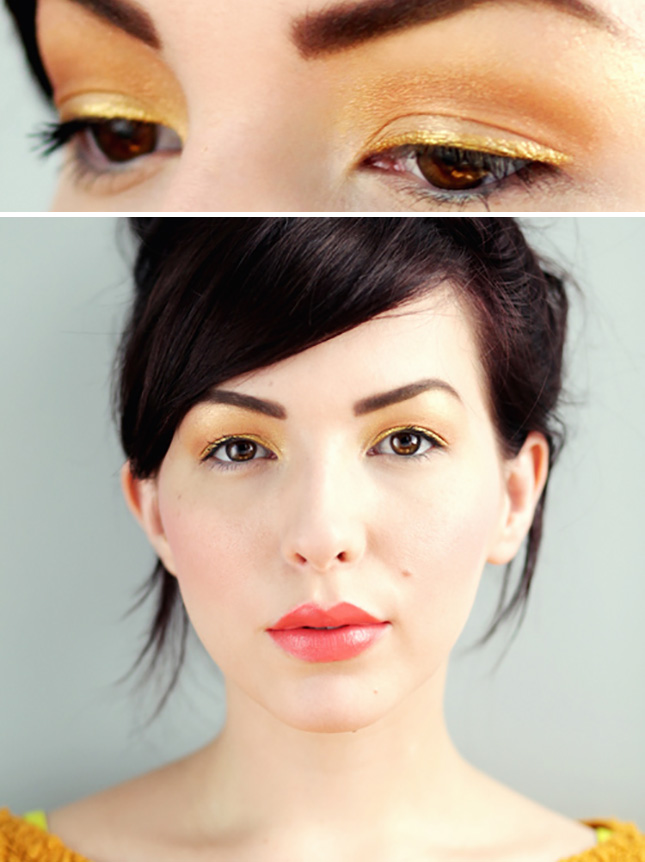 1. Wear it as an eyeshadow 
Go bold or go sheer but either way it is a great look. For a sheer look, you just need one coat of the pigment/eyeshadow. For something more intense, use your finger to keep layering on the product until you get that deep, bold intense shade. Or apply it at the inner corners of your eye for a subdued look.
Related: Tips for Applying Eyeshadow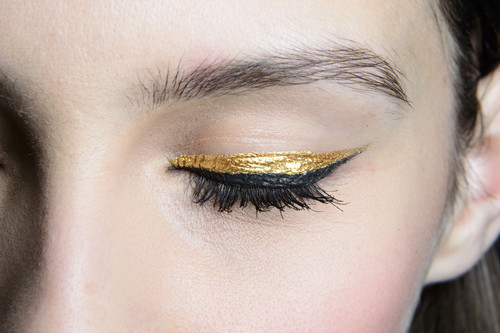 2. Gold cat-eye 
Dip an eyeliner brush into your gold pigment/eyeshadow and line your eyes like you would for a cat-eye. It's a little unexpected twist and adds a little bit of glam to your look. You could even line your eyes with black eye liner and then rim around it with the gold eyeshadow. It's such a great look!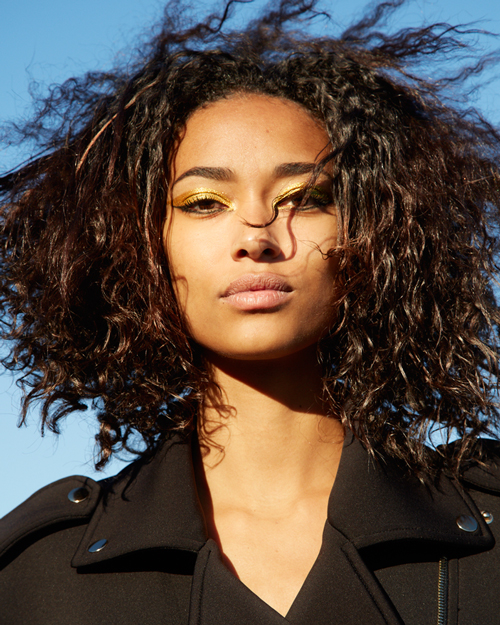 Related: 10 Useful Tips to Put Eyeliner on the Right Way
3. A dash of gold over your eyebrows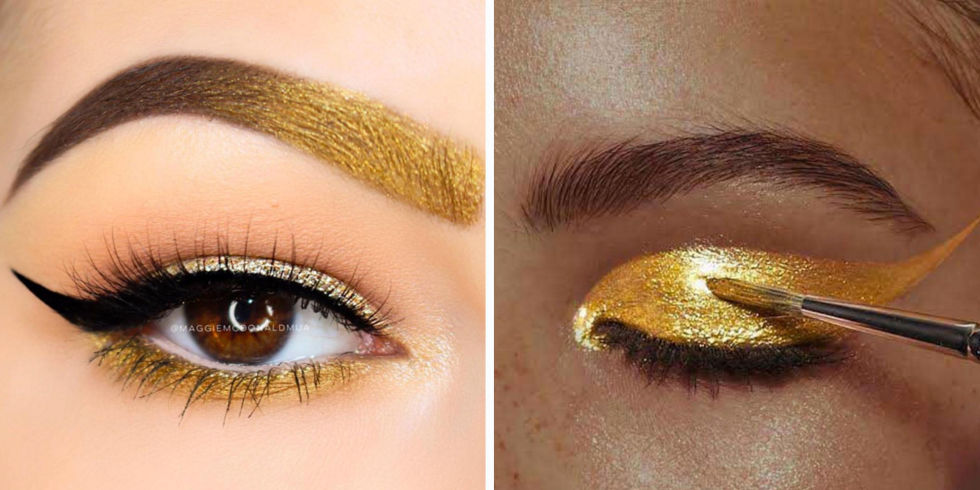 You could even powder some of the gold pigment/eyeshadow over your eyebrows and brush them through – depending on how bold you want to be.
Related: Makeup Artist Transforms Skinny Brows into Full Ones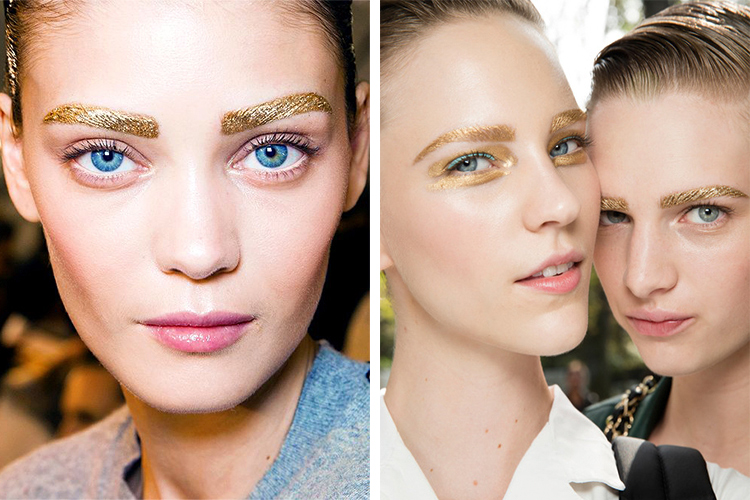 4. Use it as a highlighter 
Dab a little on the highest points of your face and voila – highlighter effect achieved with gold sparkles.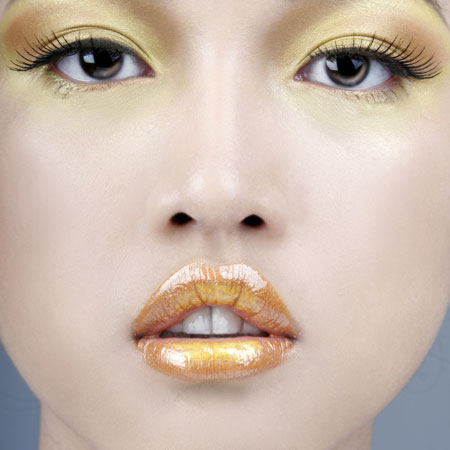 5. Refresh your manicure 
You could even mix some of the product into your nail polish, or once your colour has dried on your nails, spread the gold sheen over your nails with your finger. Add a layer of clear topcoat to make it stay. The effect is pretty cool!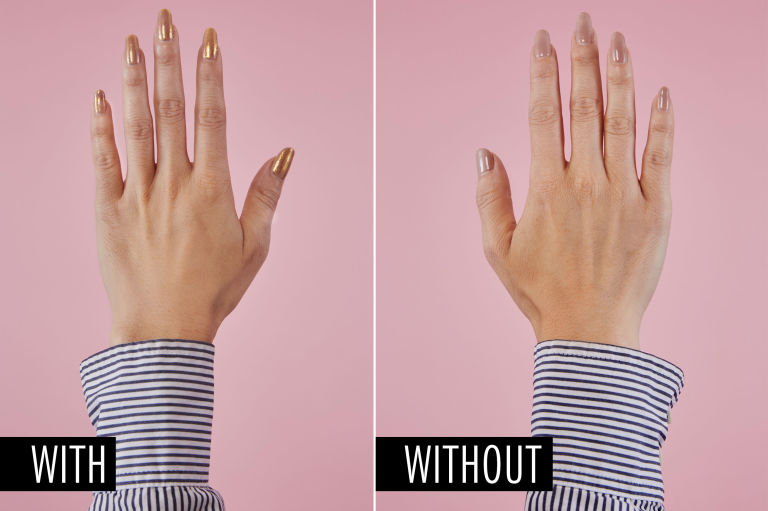 6. And lastly, be a little creative and add a dab of the gold over your lip colour 
You could do this with any shade, it will give your lips a little bit of a gold tint but it's such a creative way to up the ante. Perfect for a night out when you need a little something else.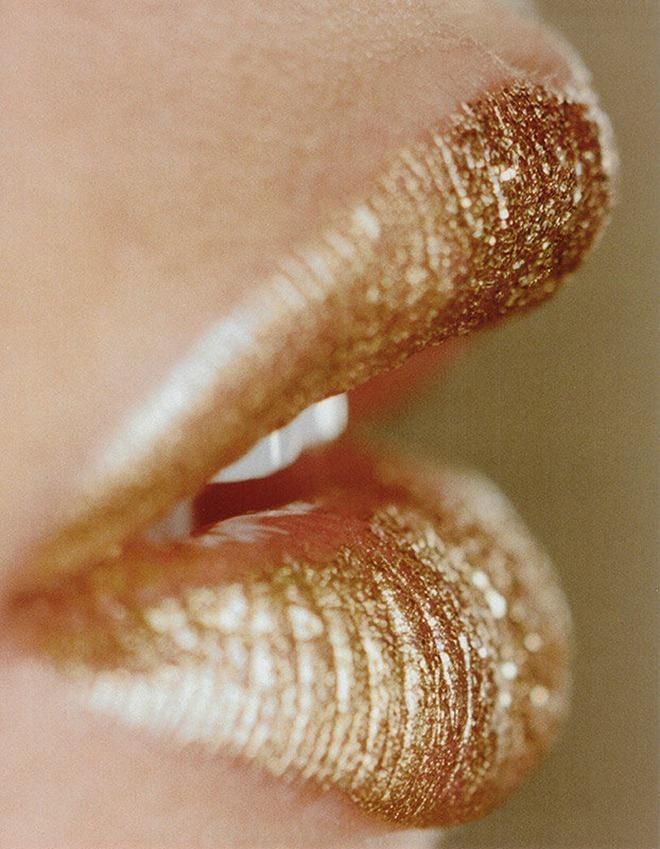 – Cover Image: popsugar.com.au