BY TERRY's founder Terry de Gunzburg created LIP-EXPERT, a range of liquid lipsticks inspired by the ever alluring parisian woman that allows women to create statement looks in a single stroke of Matte or Shine colour.
LIP-EXPERT represents the new era of liquid lipsticks: 32 shades – 16 matte and 16 shine, from versatile and democratic nudes to glamorous reds and deep burgundies, with bold pinks and oranges in between. The 2 finishes – Bold Matte and Vinyl Gloss, in pigment-rich formulas that are long-lasting andcomfortable to wear, infused with treatment like all BY TERRY products. Practical and very real life, they come in a compact packaging that is perfect for on-the-go application, and the brilliant window design shows which colour is inside.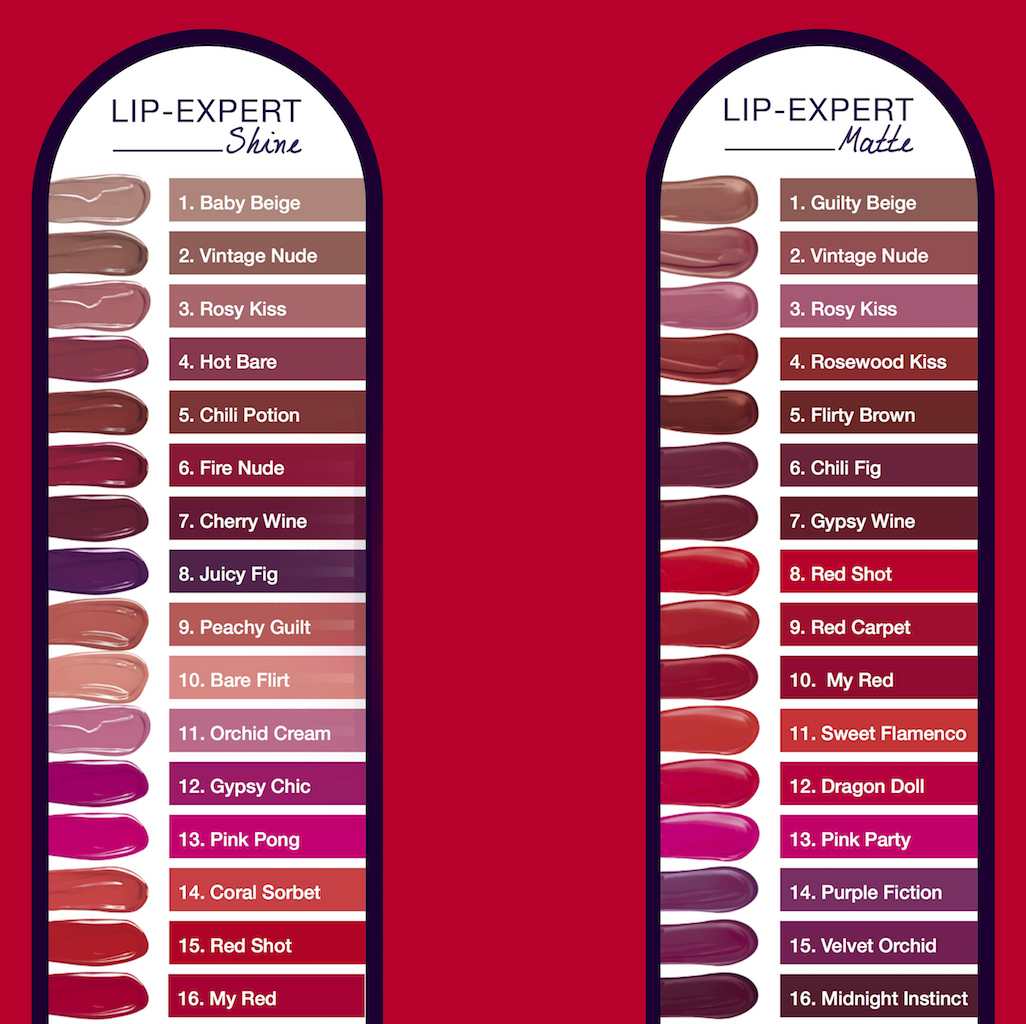 Vinyl Gloss has a memory shape elastic gel that perfectly hugs the lips for high shine and vibrancy, and the premiumhigh-payo pigments guarantee rich colours that areoxidation resistant for hours of lacquer-like vibrant effect. Its anti-feathering properties and protective lm provides along lasting result, and the anti-oxidant formula packed with moisturising ingredients and Vitamin E recovers dryness and smooths lips.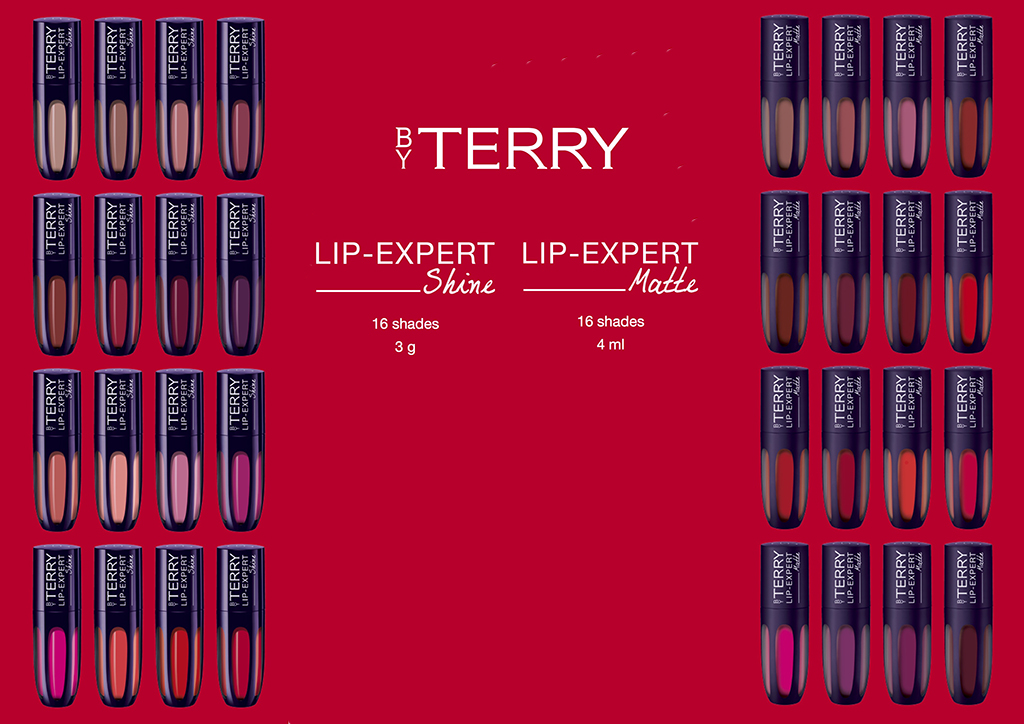 For Bold Matte, high absorption volatile oils create an opaque true matte coverage, while also enhancing thecolour vibrancy, and an extra lm that cover the oils insure the unseen long-lasting, kiss proof result. High-payo premium pigments were used in generous concentrations, resulting in truly powerful shades, and the formula also protects the lips from dryness, making for a comfortable wear all day lipstick.