If you haven't already heard of Michelle Phan, here's a quick introduction to the YouTube Star and beauty guru who has made her fame through her YouTube videos. Since 2007, her YouTube channel has over 8 million subscribers, 1.1 billion lifetime views, and over 350 uploaded videos. This makes her one of the most watched channels in the digital space.
She's a sensation and has been recognised with awards and on the Forbes 2015 30 Under 30 list in the category of Art and Style.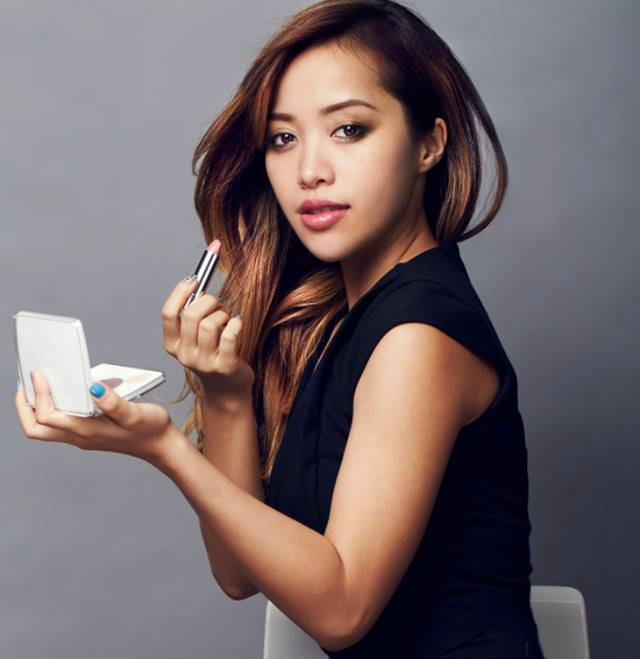 But it isn't enough to just label her as a YouTube star. That was only the beginning and has paved the way for bigger things to come for Michelle. She's the co-founder of tipsy, the world's largest and most passionate online beauty community. Creating a first, Michelle teamed up with cosmetics titan L'Oreal to launch her make-up line em Michelle Phan. em is the first makeup line co-created by a community of beauty lovers and a beauty expert.  
She is also behind a new premium lifestyle network named ICON. Creatively led by Michelle, ICON is an online global destination for the empowerment of viewers through inspirational premium content, conversation, and community. ICON serves a multi-cultural demographic and features original programming in beauty, fashion, wellness, DIY, food, human-interest stories, and travel. Michelle also launched a book in October 2014, called "Make Up: Your Life Guide to Beauty, Style, and Success – Online and Off."
Here are a few of her makeup tutorials that we love filmed in her signature video style that is expertly edited, with clear, easy-to-follow titles and voiceover instruction.
Natural Looking Makeup Tutorial 
Uploaded 8 years ago with over 11 million views.
Easy ways to use liquid liner 
Fresh 5 minute makeup look 
Seductive Smokey Eye tutorial 
Makeup for glasses
Natural Beauty 
Formal Event makeup
There are heaps more but these might help get you started! Check out her YouTube videos for more looks like Lady Gaga, Princess Jasmine, Zombie Barbie, and others.
Enjoy!