Is a mascara a staple in your beauty routine? If yes, we've put six mascaras to the test so you know which mascara to go for to stronghold lashes that stay curled and smudge-proof throughout the day.
We're judging the mascaras based on these criteria:
Curl & Volume Factor
Waterproof & Smudgeproof
Easy To Remove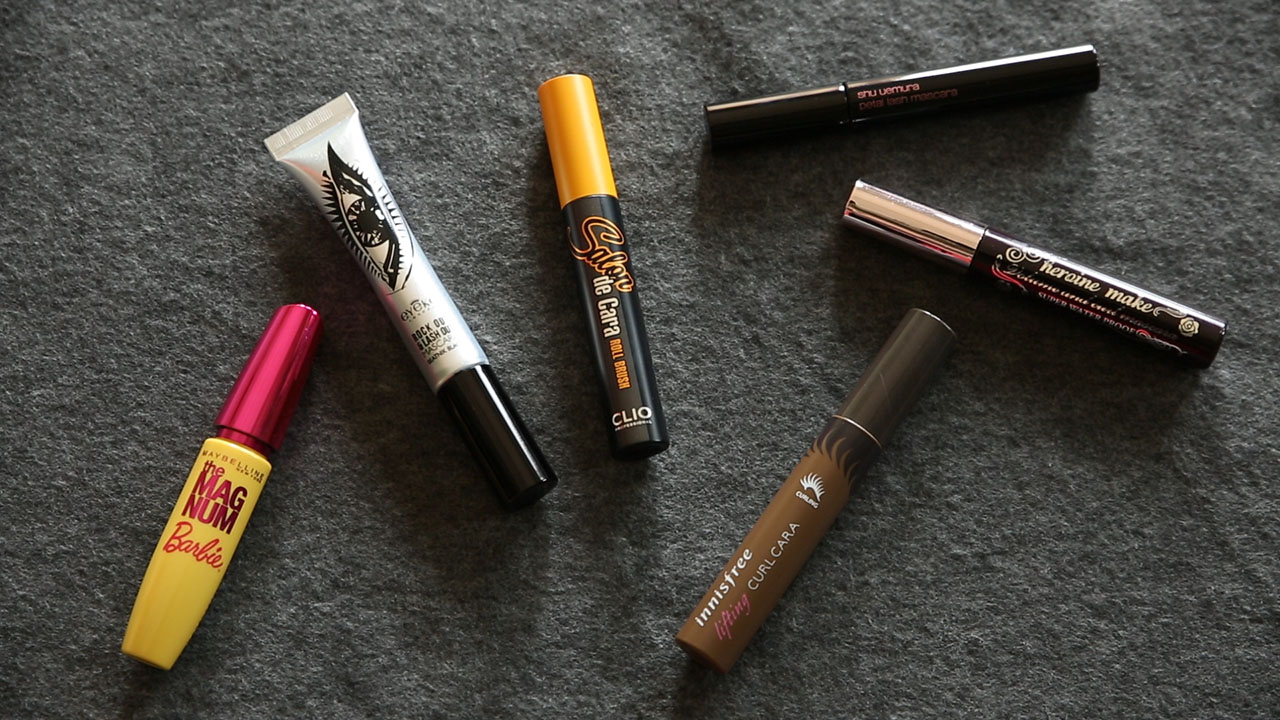 Match 1: Maybelline The Magnum Barbie VS Eyeko Rock Out & Lash Out
Winner: Maybelline The Magnum Barbie
Maybelline does make good mascaras and this Magnum Barbie mascara is one of them! It volumizes and curls your lashes without the help of an eyelash curler and it's waterproof without being too hard to remove either. Eyeko may have a good branding courtesy of Alexa Chung but it's just fell short compared to Maybelline.

Match 2: Clio Salon De Cara & innisfree Lifting Curl Cara
Winner: Clio Salon De Cara
Two popular Korean beauty brands but we can only have 1 winner and looks like Clio makes good mascaras too since they're more well-known for their gel eyeliners. It lifts your lashes and thickens it to give you that smokey look ala Lee Hyori. innisfree didn't really lift any lashes but it's easy to remove. Sadly both are not waterproof or smudge-proof so it might not be suitable for our weather.

Match 3: shu uemura Petal Lash & Kiss Me Heroine Make Volume and Curl
Winner: Kiss Me Heroine Make Volume and Curl
After testing so many different brands, we can honestly say that Japanese brand mascaras are one of the best! This was a tough match because both mascaras are great depending on your preference. shu uemura's mascara has a great lifting effect, it waterproof and smudge-proof and is easy to remove. Heroine Make Volume and … mascara gives more volume and lift to your lashes, is both waterproof and smudge-proof but it's going to be a struggle to remove unless you use an oil-based eye makeup remover. So would you prefer the shu uemura which is easy to remove but offers not so much volume or, Heroine Make which provides more volume but removing it will be a struggle?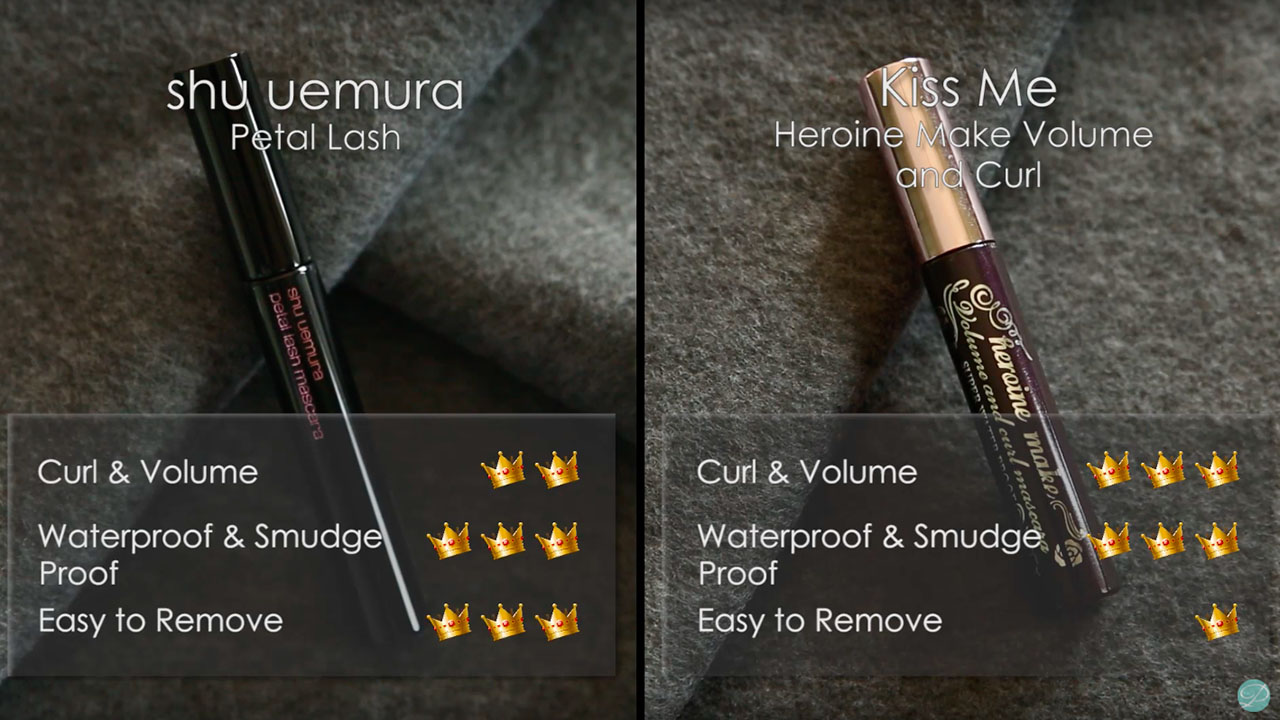 Have you used any of the mascaras we've tested? If yes, let us know your thoughts and if you have any recommendations on what we should review next, drop us a message!
Read also: