In conjunction with International Women's Day, Pantene presents Braids of Strength, the third and latest instalment of the #WANITABESI campaign which aims to champion inner strength and confidence in women to achieve their goals. This campaign aims to give voice to women in embracing their passion and inspiring them to stay in sports accompanied by the perfect hair braid, which helps them to feel confident and comfortable while playing sports.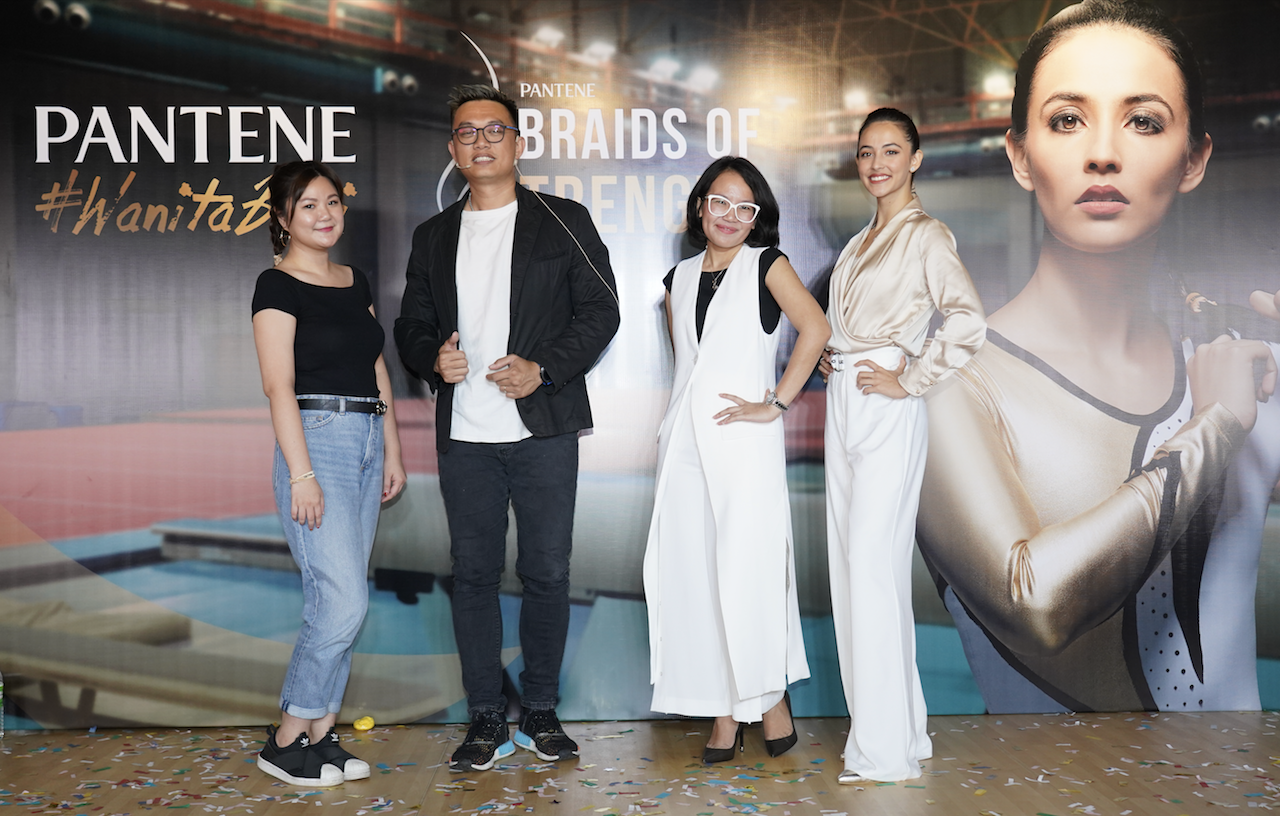 The campaign features 2 manifesto videos showcasing the #WANITABESI spirit of our national athletes which are Farah Ann Abdul Hadi, national artistic gymnast and Suryani Taibi, National sports shooter.
According to Farah Ann Abdul Hadi, campaign ambassador and national artistic gymnast., campaign ambassador and national artistic gymnast, "As a sportswoman, I have had my share in facing harsh negativity and criticisms. Sportsmanship is tougher when you are a woman, and it is an added pressure to prove your worth and that you belong in this industry. I am immensely proud to be the campaign ambassador for Pantene's Braids of Strength and share my experience in overcoming issues of societal expectation of women in sports. I am excited to help girls and women everywhere to overcome all their personal and professional barriers to Stay Strong, Stay Beautiful and Stay in Sports. It is time to show everyone the strength we are made off!".
Suryani Taibi added, "Embracing our womanhood through sports is at times, challenging but ultimately rewarding. I had my fair share of this experience when I was competing in the 2012 Olympics. At that time, I was 8 months pregnant. I powered through the training and still represented my country. It was a tough choice as I made my way into motherhood while participating in a prestigious sporting event, but I believe, as with women everywhere, you are stronger than you think. It is an honor to be a part of this campaign along with strong, aspiring women of #WANITABESI so we can show both men and women that it is possible for women to achieve great things in sports."
In conjunction with the Braids of Strength campaign and to encourage women to take up and stay in sports; customers who purchase Pantene products in TESCO, GIANT, AEON and AEON Big will receive a golden ribbon. The golden ribbon can then be presented to any Celebrity Fitness/Fitness First outlets in Malaysia where customers can redeem a free 14-day pass to the gym. The promotion is valid until 31 March 2019.
For more information and updates, log on to www.facebook.com/PanteneMalaysia/.
Read also: PANTENE Empowers Women with #WANITABESI Campaign | YUNA Named THE NEW PANTENE MALAYSIA Ambassador