"The Wave" is a 2015 Norwegian catastrophe drama film directed by Roar Uthaug. It was one of three films shortlisted by Norway to be their submission for the Academy Award for Best Foreign Language Film at the 88th Academy Awards.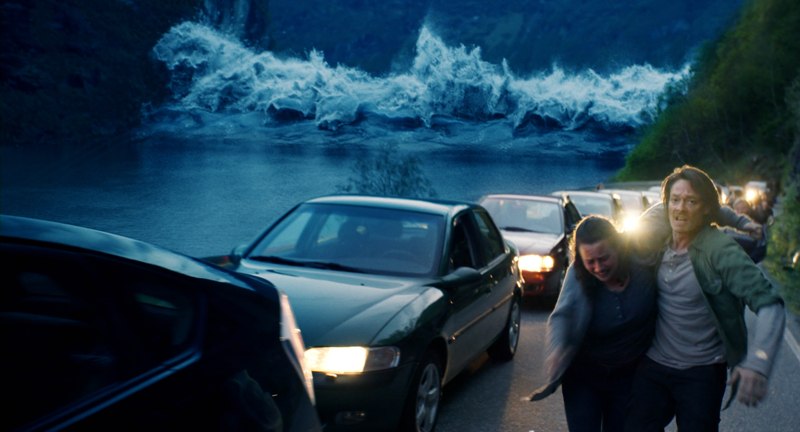 The Wave was set in Geiranger, a small tourist town just below Åkerneset, in the western part of Norway. An unstable mountain that is truly expected to collapse one day and destroy the village with an enormous tidal wave. The movie has all the plot points we have come to expect from disaster movies.
Win Movie Passes for the Special Screening of "The Wave"
Date: 29 December 2015 (Tuesday)
Time: 9.00 pm
Venue: GSC Mid Valley Kuala Lumpur
Total 20 passes (10 pairs) to giveaway!
Simply answer the below question: 
In which country was this movie set in?
(a) Ireland (b) Norway (c) Finland (d) Scotland
Send your answer and your details (full name, NRIC and mobile number) to editor@pamper.my before 11.59 p.m. on Dec 27, 2015 (Sunday).
The first 10 entries with correct answer will win two (2) Special Screening Passes to watch "The Wave" on Dec 29, 2015 (Tuesday), at 9.00 p.m. in GSC Mid Valley Kuala Lumpur!
Release Date: 31 December 2015
Language: English
Genre: 
Action / Drama / Thriller
Director: Roar Uthaug
Cast: 
Kristoffer Joner, Thomas Bo Larsen, Fridtjov Såheim, Ane Dahl Torp
Distributor: RAM ENTERTAINMENT
Synopsis:
The experienced geologist Kristian Eikfjord has accepted a job offer out of town. He is getting ready to move from the city of Geiranger with his family, when he and his colleagues measure small geological changes in the underground. Kristian gets worried and his worst nightmare is about to come true, when the alarm goes off and the disaster is inevitable. With less than 10 minutes to react, it becomes a race against time in order to save as many as possible including his own family.