McDonald's Singapore is contributing their patriotism to their nation's upcoming National Day with some limited edition local infused menu items that'll get you salivating with just a glimpse such as the Nasi Lemak Burger and the Chendol McFlurry! Paging McDonald's Malaysia to bring these over too!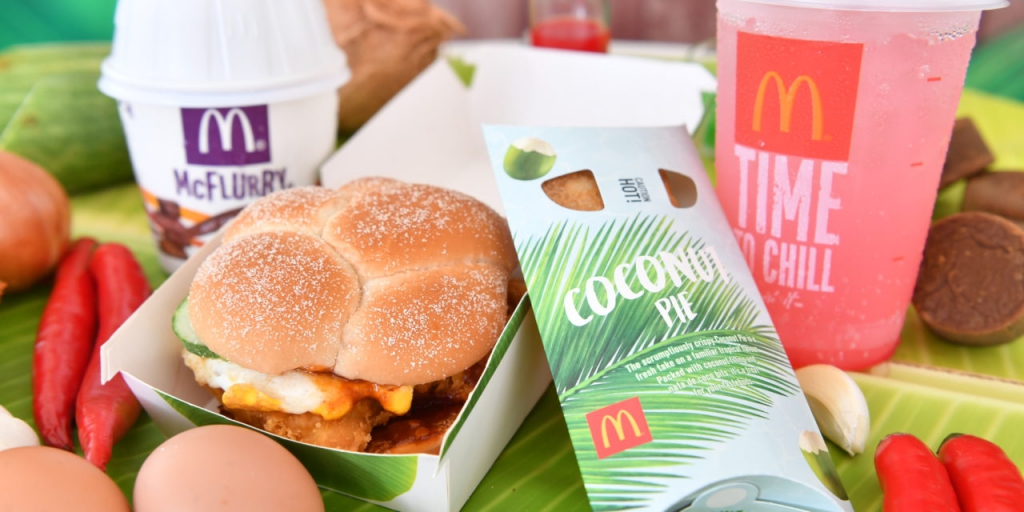 As predicted, debates have already begun between Malaysians, Singaporeans and Indonesians netizens on Nasi Lemak's origins and whether it's considered as Singapore's well-loved national dish but, you can't deny that the Nasi Lemak Burger looks mouthwatering good! It consists of a coconut-flavoured chicken thigh patty, fried egg, caramelized onions and cucumber slices topped with sambal sauce and served between semolina buns, however, a rice bun would fit the nasi lemak theme better.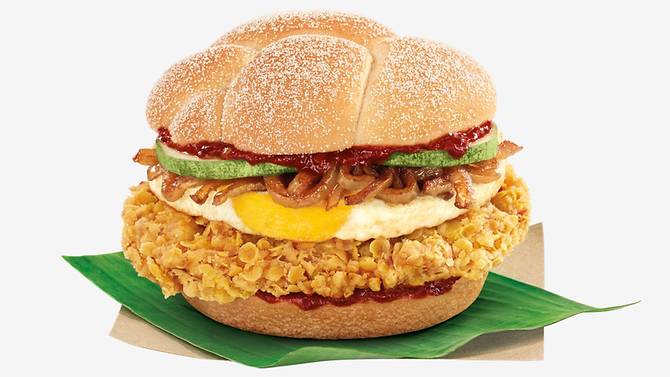 You can't forget about the Chendol McFlurry to complete the Nasi Lemak Burger! Savour the vanilla soft serve ice-cream sprinkled with chendol jelly bits and gula melaka sauce.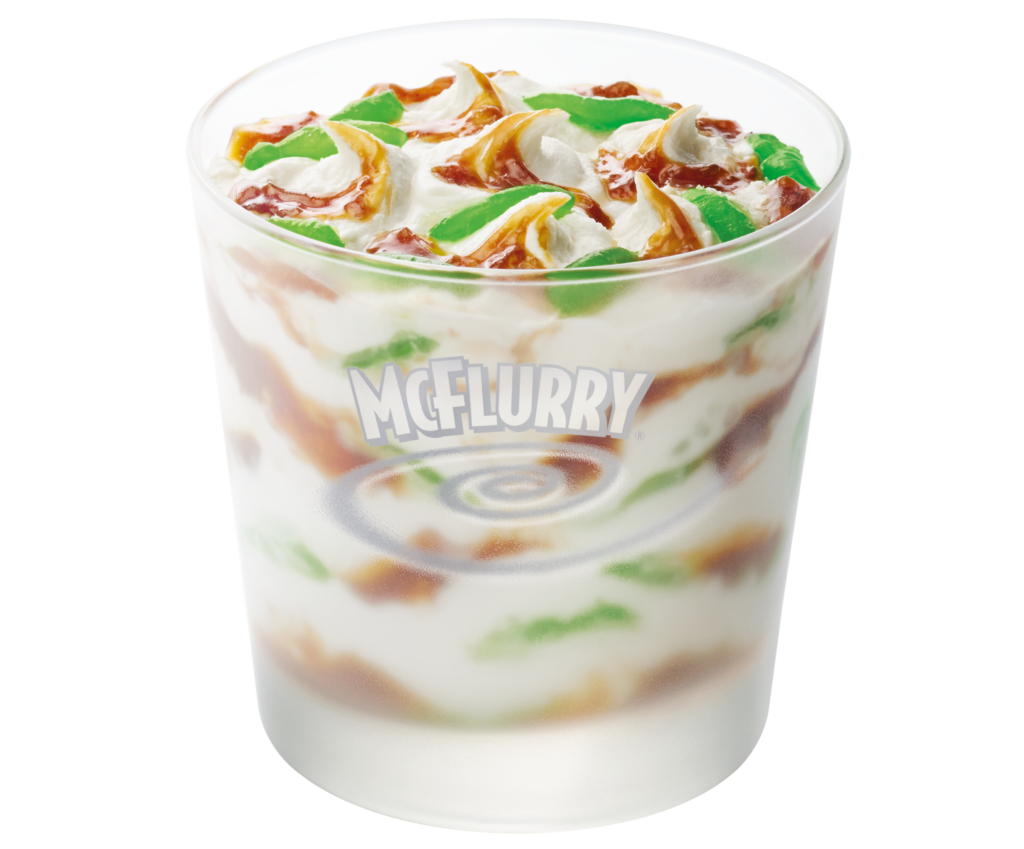 McDonald's Singapore is also bringing other limited time desserts such as the coconut pie wth nata de coco bits, kueh salat cake, a pandan sponge cake with a glutinous rice layer, and three types of chendol ice-cream cones – Chendol Melaka Cone, Chendol Melaka Twist and Chendol Melaka ChocoCone to go with your choice of soft serve ice-cream, it's a feast for us sweet tooth folks!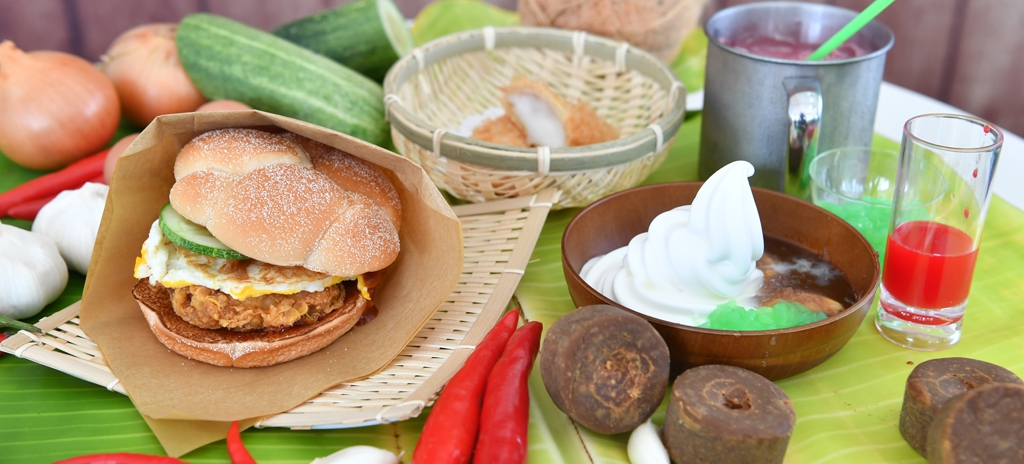 Wash it down with the Bandung McFizz and Pandan Coco Frappe, which blends coconut and pandan flavours with grass jelly.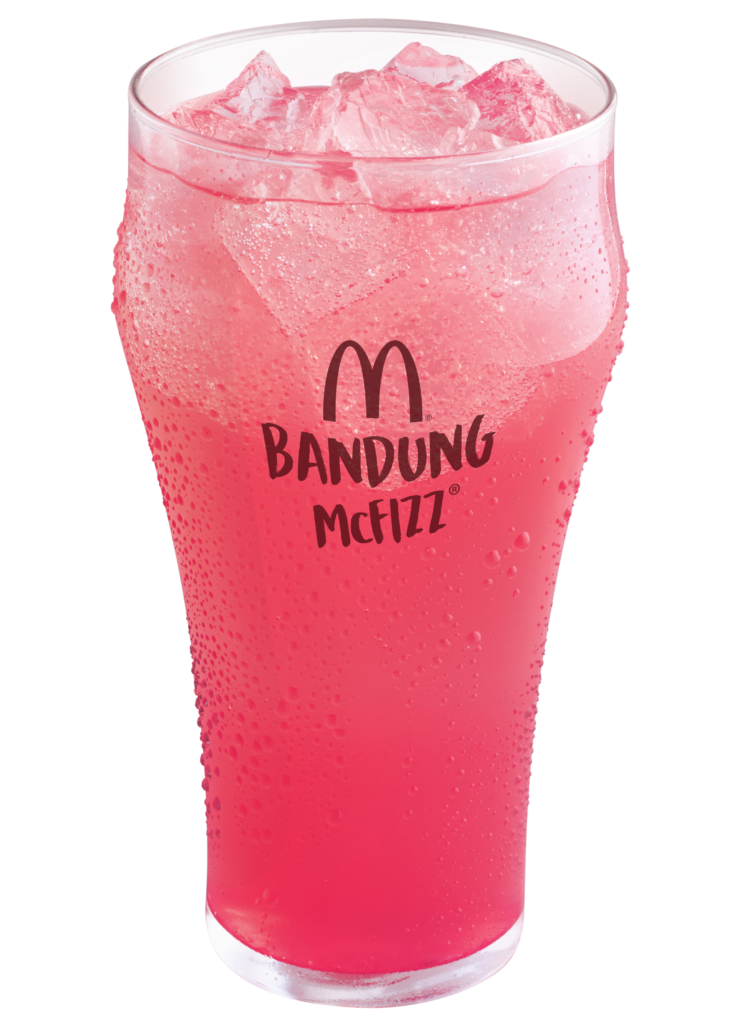 The Nasi Lemak Burger And Chendol McFlurry, along with the rest of the limited-time meals was launched in conjunction with the Singapore Food Festival 2017 and will be available from today onwards in McDonald's Singapore outlets.
Read also: McDonald's Ayam Goreng McD™ Gets An Upgrade
Source: Channel NewsAsia