Chinese New Year specialities and prosperity set menus are in place at Shang Palace of Shangri-La Hotel, Kuala Lumpur to welcome the Year of the Dog from 8 January till 2 March 2018.
Chinese New Year Specialities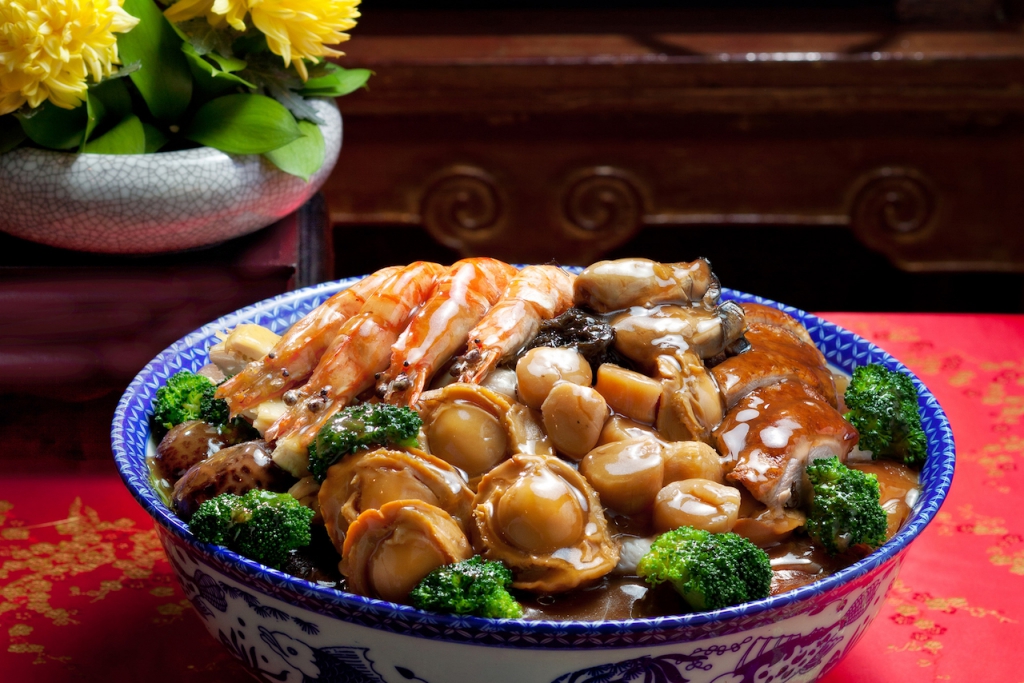 There is an a la carte menu filled with auspicious dishes such as Poon Choy or Braised Premium Assorted Hot Dish served in a Claypot, Braised Bird's Nest Soup with Lobster Meat, Wok-Fried Freshwater King Prawns with Chilli Sauce, Braised Sea Cucumber with Assorted Seafood, Braised White Cabbage with Fish Maw & Golden Broth and Shang Palace's Poached Chicken with Lemon Grass & Supreme Soy Sauce, among others.
Five Prosperity Set Menus 
There are also five prosperity set menus: 8-course Great Prosperity Set Menu at RM239 nett per person and Rich Fortune Set Menu at RM339 nett per person (with minimum 4 persons), 9-course Happy Reunion Set Menu at RM2,318 nett per table of 10 persons, 9-course Wealth Treasures Set Menu at RM3,388 nett per table of 10 persons and 9-course Immense Wealth Set Menu at RM4,998 nett per table of 10 persons.
All the set menus begin with Yee Sang and end with pan-fried Ninko.
Early Bird Offer: 25% OFF on Set Menus for from 19 February till 2 March at Foyer Area for minimum booking of 10 persons and above with full payment by 5 February 2018.
Six Varieties of Yee Sang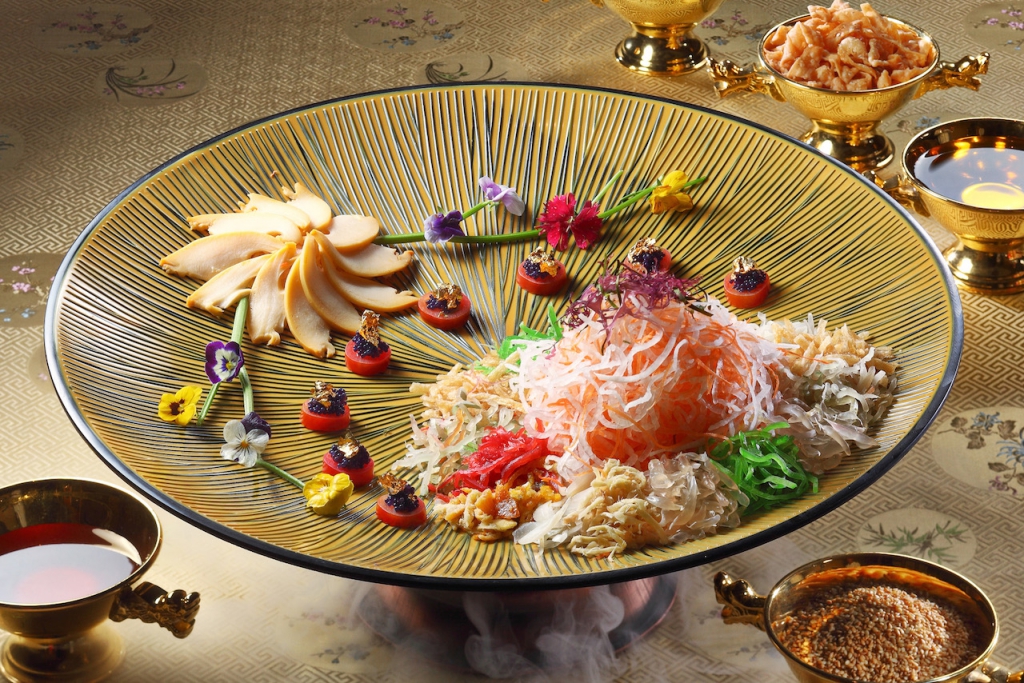 Six varieties of Yee Sang can also be ordered a-la-carte for dine-in or takeaway from 8 January to 2 March. Korean Snow Pear at RM99 nett (small) and RM198 (large), Crispy Fish Skin and Jellyfish Flower at RM99 nett (small) and RM198 (large), Salmon Fish at RM138 nett (small) and RM276 (large), Crispy Mushroom and Gingko Nuts at RM99 nett (small) and RM198 nett, Tempura Lobster Meat with Soft Shell Crab at RM248 nett (small) and RM496 nett (large) and Signature Sliced Abalone with Caviar and Gold Flakes at RM248 nett (small) and RM496 nett (large).
Ninko Fortune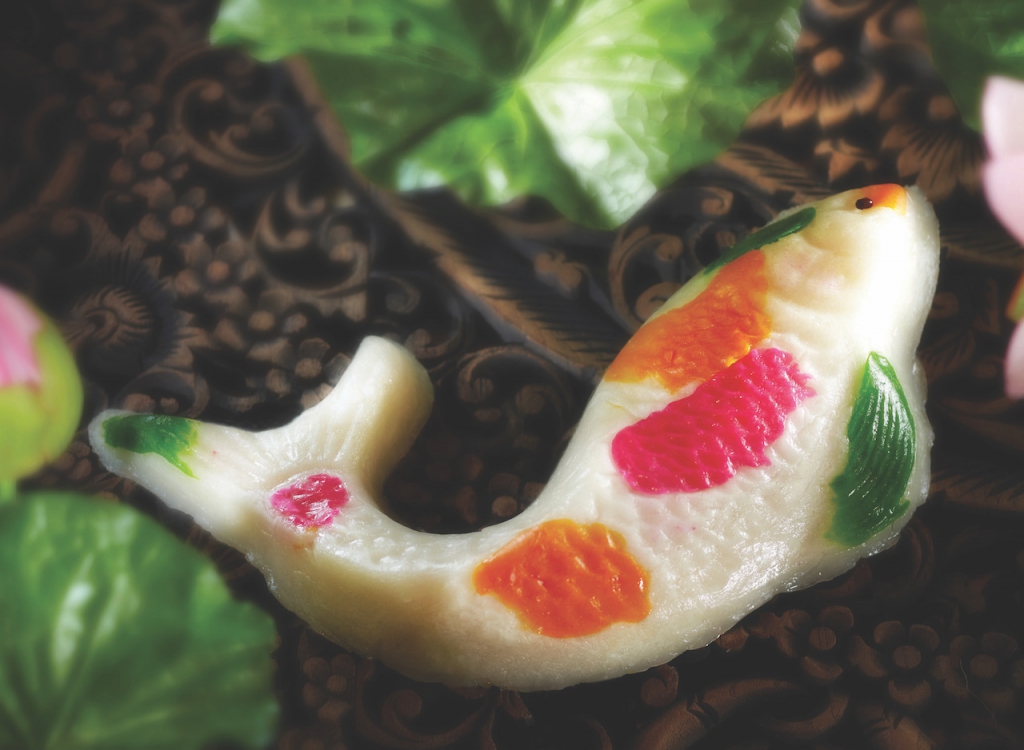 At Shang Palace, the fish-shaped Ninko makes an attractive and auspicious gift. It is available for takeaway from 8 January till 15 February at RM58 nett per box.
For reservations or more information, call (03) 2074 3904, email restaurantreservations.slkl@shangri-la.com or visit www.shangri-la-specials.com.
Read also: CNY Afternoon Tea at Lobby Lounge, Shangri-La Hotel