Scoot now flies to Kuching, Sarawak directly from Singapore! As the airline's first-ever destination in East Malaysia, it launched its inaugural flight from Singapore to Kuching on 29 October 2017, where the flight landed at the Kuching International Airport (KCH) at about 9.55pm, with passengers on Scoot's A320 aircraft receiving a warm welcome with a traditional dance organised by the Sarawak Tourism Board. The new Singapore-Kuching route with daily direct flights will be Scoot's fifth destination in Malaysia, after Ipoh, Kuala Lumpur, Langkawi and Penang.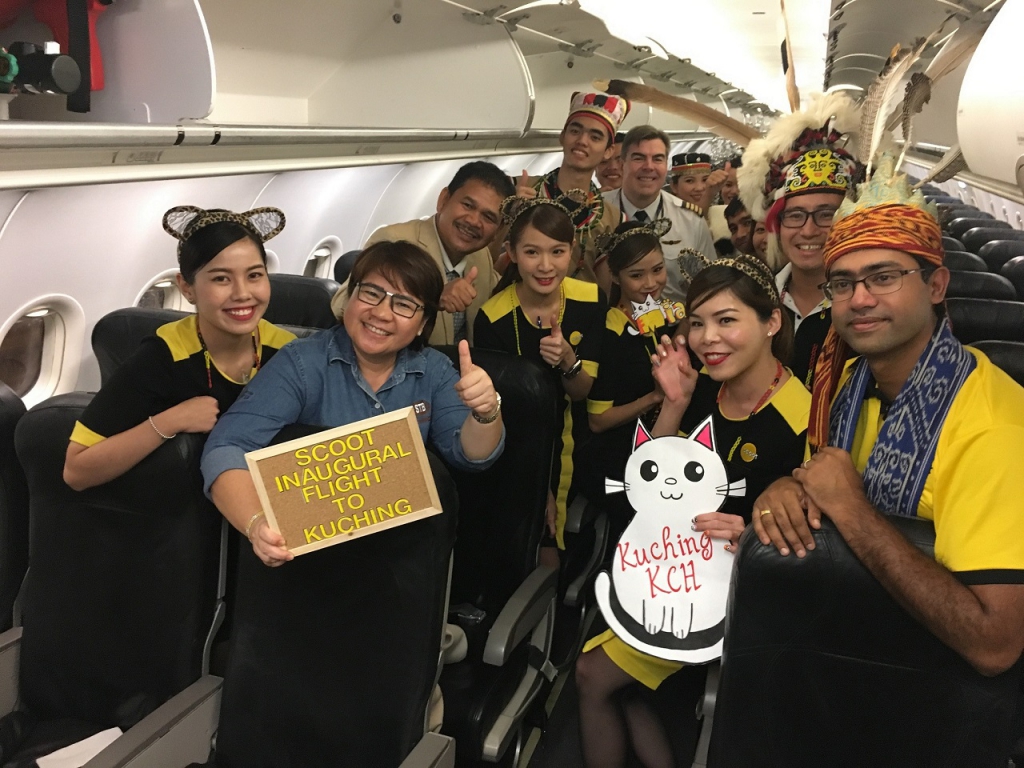 Vinod Kannan, Chief Commercial Officer of Scoot said, "Malaysia is a very important market
for us as we see growing interest from Singaporeans to travel to different parts of our
neighbouring country and vice versa. Hence, we are excited to launch our services to
Kuching, which brings us a step closer to our objective of steadily increasing our network in
the region. Through this, we also hope to continue enriching our Malaysian guests' travel
experiences with a healthy dose of our unique Scootitude on board."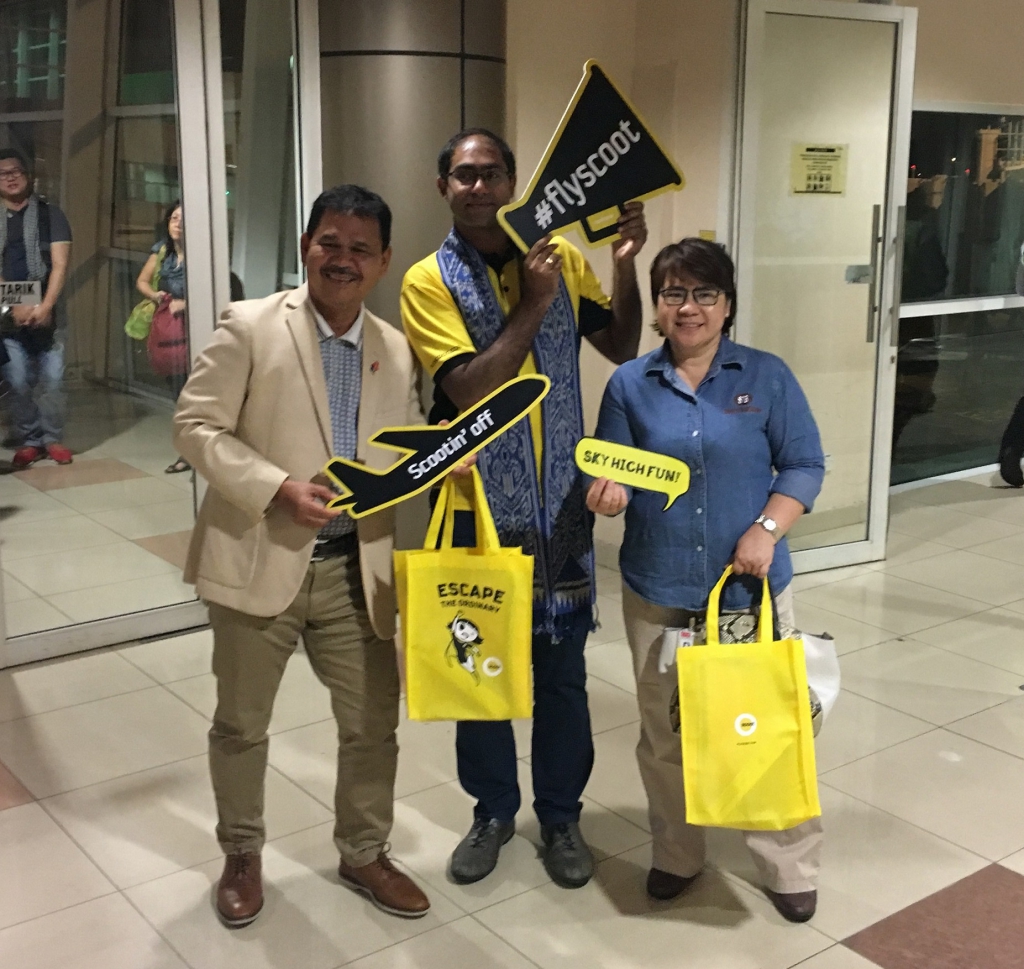 Sarawak Tourism, Arts, Culture, Youth and Sports Minister, Datuk Haji Abdul Karim Rahman
Hamzah said, "We are deeply honoured that Scoot has chosen Kuching as its newest and
first destination in East Malaysia. Not only will this offer the people of Sarawak and the
Borneo region a new avenue to fly to popular destinations, we are also immensely pleased
to welcome Scoot and its passengers from the region and beyond to visit our beautiful state that is a prime destination for culture, nature and adventure tourism. We are confident that the launch of Scoot's direct flight between Kuching and Singapore will further help us to promote Sarawak and Kuching as the preferred nature tourism destination."
The addition of the Kuching service brings Scoot's current network to a total of 60
destinations in 16 countries. Scoot has also previously announced on 25 July 2017, in
conjunction with the completion of the Scoot-Tigerair integration under the single Scoot
brand, that it plans to inaugurate services to four other destinations – Kuantan in Malaysia,
Honolulu in the United States of America, Harbin in Northeast China and Palembang in
Indonesia.
Scoot's flight schedules to and from Kuching are outlined below.
Scoot Flight Schedule for Singapore-Kuching services (Effective 29 October 2017)
SINGAPORE – KUCHING (TR 430)
Departure
Arrival
Frequency
2030 hrs
2155 hrs

Sunday

 – 

Thursday

1810 hrs
1935 hrs

Friday

SINGAPORE – KUCHING (TR 432)
Departure
Arrival
Frequency
0610 hrs
0735 hrs

Saturday
KUCHING – SINGAPORE (TR 431)
Departure
Arrival
Frequency
2235 hrs
2355 hrs

Sunday

 – 

Thursday

2015 hrs
2135 hrs

Friday

KUCHING – SINGAPORE (TR 433)
Departure
Arrival
Frequency
0815 hrs
0940 hrs

Saturday
* Schedules are subject to regulatory approval. All times listed in local time.
Now is the perfect time to plan your next vacation! Escape the ordinary and book your tickets now at www.flyscoot.com!
Read also: Scoot Officially Kickstarts Ticket Sales For Its Latest Malaysian Destinations, Kuching And Kuantan