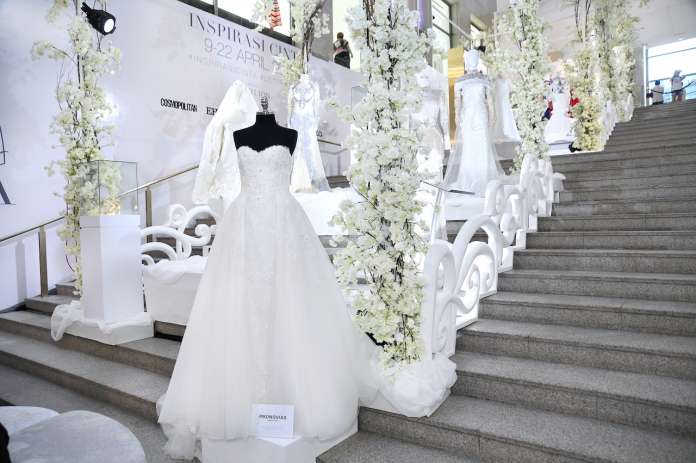 This Spring Summer 2018, Pavilion Kuala Lumpur presents "Love Spring", the most romantic fashion celebration in town. From now until 22nd April 2018, Pavilion KL, in collaboration with Blu Inc Media, celebrates love with an exclusive showcase of celebrity wedding gowns, bridal shows, pop-up exhibitions, in-store soirees, workshops as well as gifts and rewards.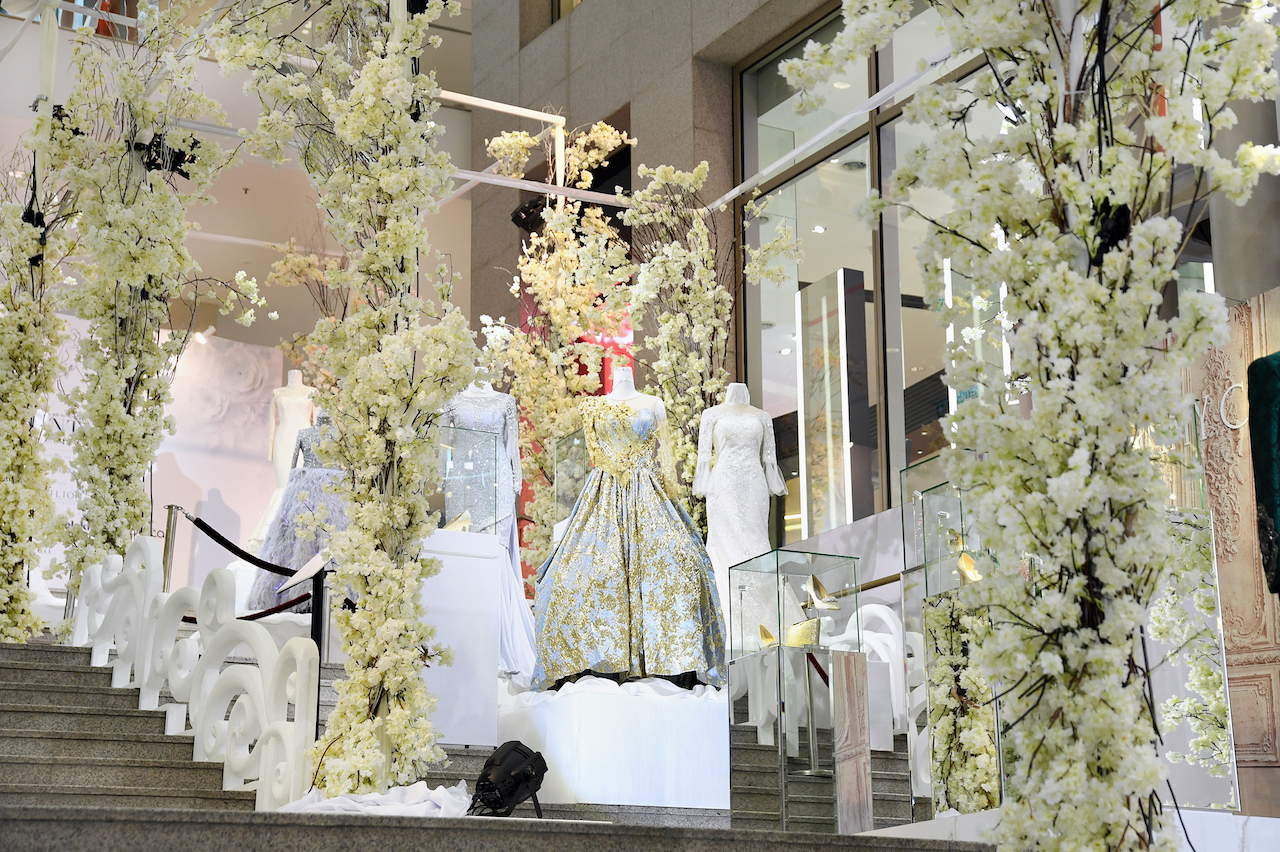 In conjunction with Visit Pavilion 2018, a celebration of dreams filled with new experiences, personalised indulgences and amazing rewards for shoppers and the community all year-round, "Love Spring" takes inspiration from the mall's '60 years of Made in Italy' exhibition in 2015, which successfully enhanced Pavilion KL's luxury fashion positioning and won them the Gold award for the prestigious International Council of Shopping Centres (ICSC) Asia Pacific Shopping Centre Awards.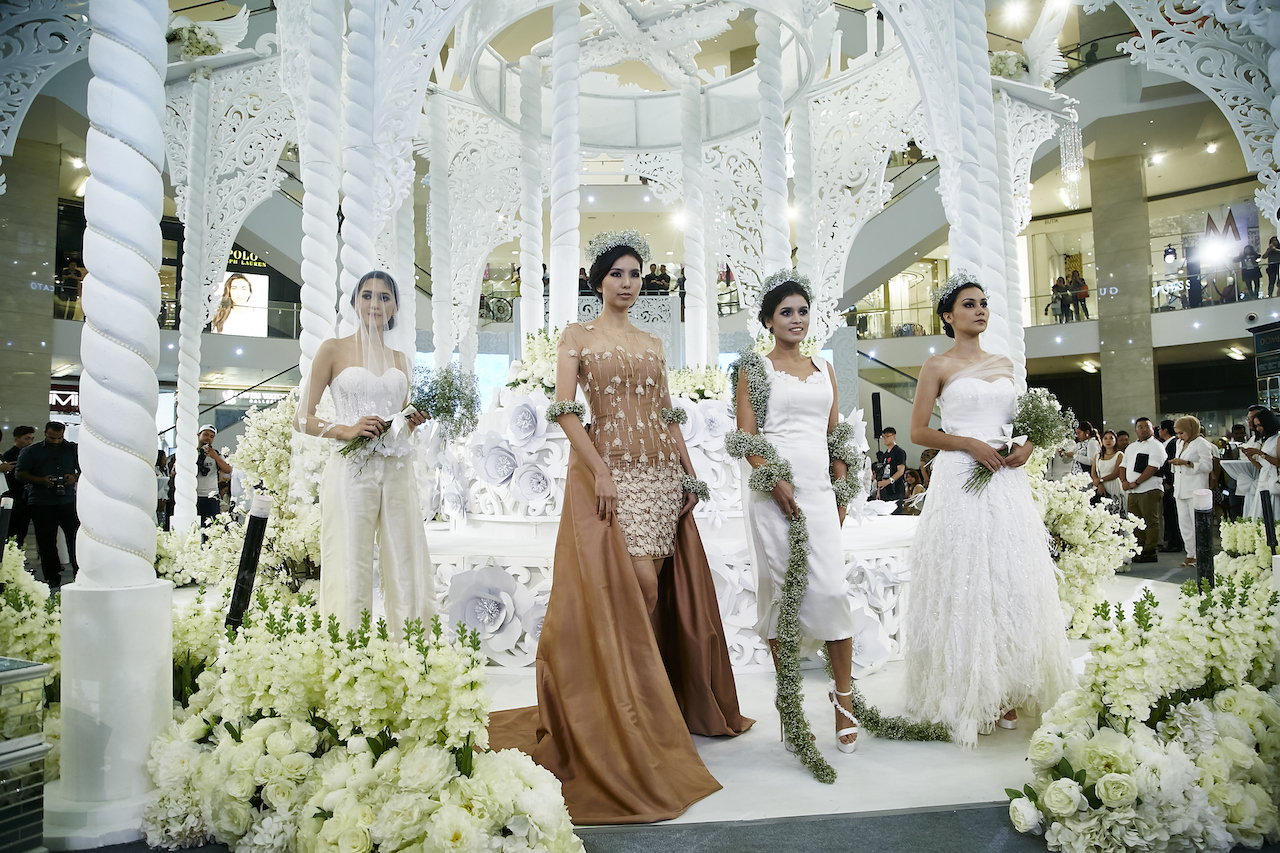 In a glamorous and ethereal evening celebration, "Love Spring" hosted a romantic gathering of the city's stylish fashionistas to kick off the launch of "Inspirasi Cinta", the first ever celebrity wedding dress exhibition in Malaysia, which presents bridal fashion and accessories in glamorous flair and proportions. Featuring a grand and beautiful wedding gazebo specially designed by NAS The Great, one of the most prestigious Malay wedding planners in Kuala Lumpur, "Inspirasi Cinta" showcases 22 wedding gowns worn by celebrities such as Izara Aishah, Datin Nina Ismail Sabri, Fazura, Anzalna Nasir, Scha Alyahya and Siti Saleha; created by top fashion designers such as Rizalman, Jovian Mandagie, Rizman Ruzaimi, COSRY, Syaiful Baharim, and Nurita Harith.
Further inspiring love was the "'I Do' in Choo" exhibition by Jimmy Choo, which offers shoppers a tempting suite of signature styles that can be custom made in a myriad of colourways, textures and finishes tailored to personal style preferences.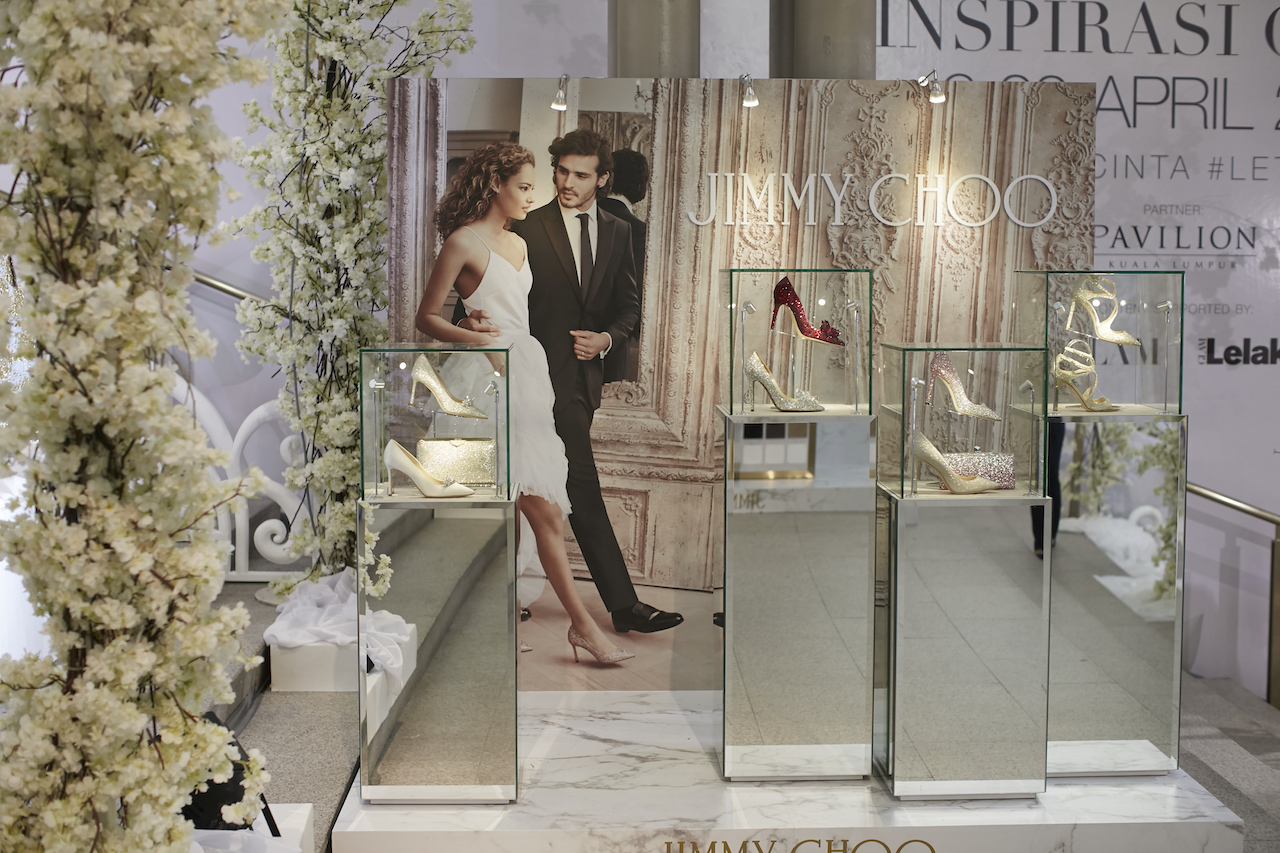 In conjunction of the "Love Spring", Tiffany & Co. will be hosting a 'Breakfast at Tiffany' event in-store by invitation only and Blu Inc will have its very own exclusive 'Inspirasi Cinta Lounge' at Couture Pavilion, Level 3. Tory Burch will also host an exclusive pop-up of its Spring Summer 2018 Collection at Couture Pavilion, Level 3, which explores bold, audacious and brilliant colours and prints inspired by legendary interior designer David Hicks.
Shoppers will have the opportunity to receive a complimentary Tiffany & Co. gift with RM5,000 spent centre-wide throughout the campaign. Shoppers who spend RM500 mall-wide will also stand a chance to win an Aigner Cybill Bag worth RM5,100.
Likewise, be part of Pavilion KL's Top Spenders programme and stand a chance to win an all-inclusive 6 Days/5 Nights Suite Rom at Club Med La Plantation d'Albion. A total of two resort-stay packages worth over RM40,000 to be won.
For more information, visit Pavilion KL's website at pavilion-kl.com.
Read also: "Love Spring" Fashion Exhibition at Pavilion Kuala Lumpur | April 9 – 22