Chinese New Year came early for the team at 11street, and alongside senior executives from SK Planet who were in town from South Korea, they had a roaring time ushering in the Year of the Fire Rooster – in red, no doubt! On top of a boisterous lou sang session led by Hoseok Kim, CEO of 11street, 11street also engaged a duo of lions to dance their way through the office to spread 'ong' and prosperity.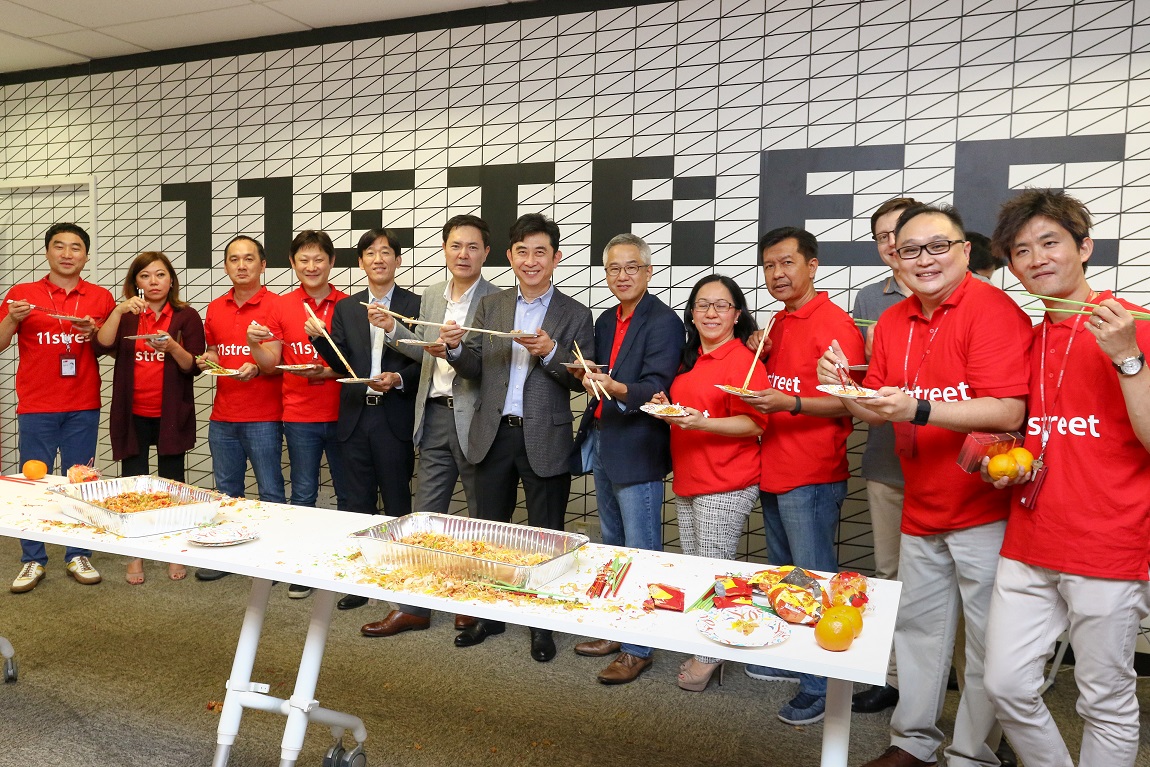 This is in line with its host of Ong-some New Year promotions – aptly name #Ongsome11streetdeals from now until February 28, 2017 where consumers can enjoy up to 90% discount and find a variety of gift ideas and related products in time for Chinese New Year, including hampers, dried seafood products and more as follows:
Shine This New Year with a series of spring cleaning products, from brands such as Air Wick, Dettol, Harpic and Vanish, and stand a chance to win 88 gold coins worth RM88,000;
Chinese New Year hampers from health and food brands, namely Brands, Eu Yan Sang, Kinohimitsu and Tong Garden, for gifts that are carefully chosen for loved ones, family, friends and business associates;
Ong-some Gadget deals from established smartphones makers of Huawei and OPPO, in which consumers are given the option to pre-order the limited edition Huawei Porsche Design Mate 9, or purchase the OPPO F1S and R9S with a special Chinese New Year bundle.
Read also: 11street Revealed 5 Online Shopping Trends in Malaysia for 2017