Created based on the theme of storytelling, Crabtree & Evelyn's 2017 "Once Upon A Christmas" collections are all about the stories of their discovery, the part they play in our festive traditions and the memories that they evoke within our minds.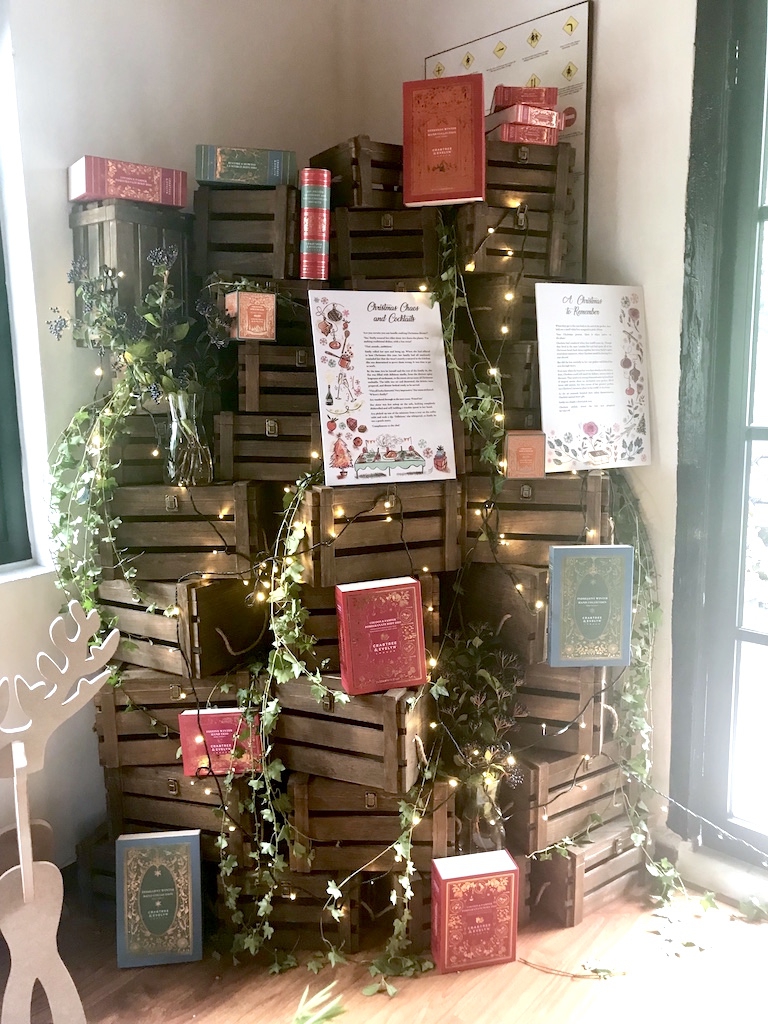 From vibrant decorative tins filled with nourishing hand creams, shimmering boxes filled with luxurious fragrance and delicious fine foods, everything in Crabtree & Evelyn's 2017 "Once Upon A Christmas" collections have a whimsical story to tell.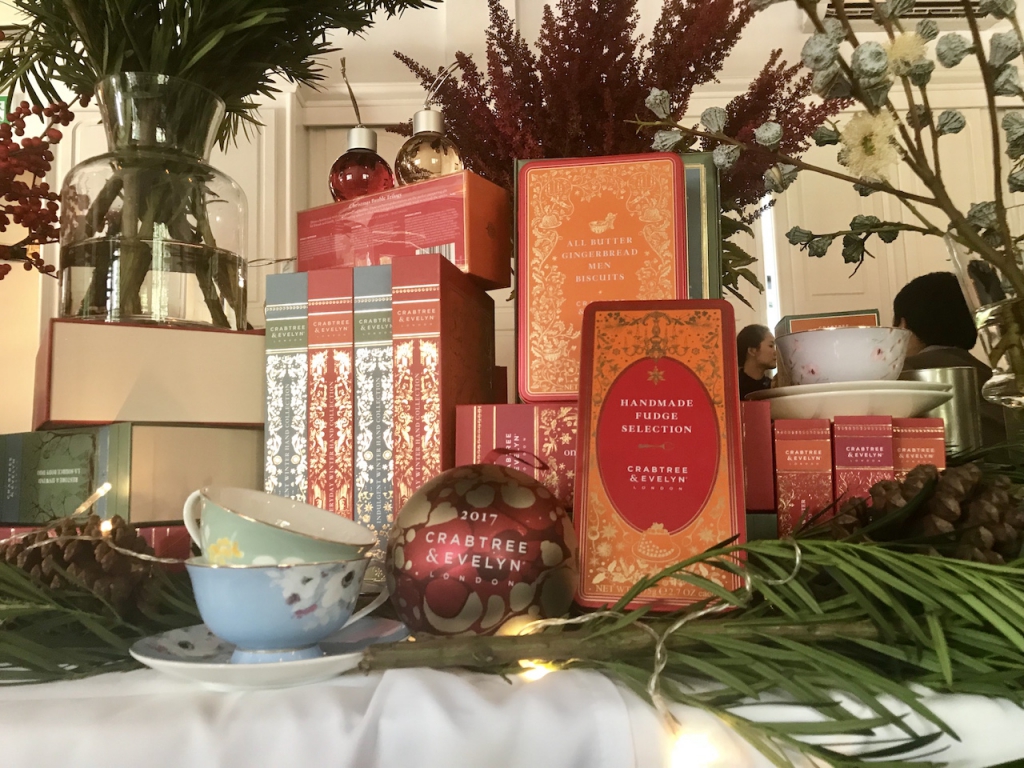 Christmas Bauble Trilogy, RM128 (100mL x 3)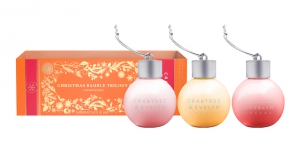 Choose from the fragrant bubbles of Rosewater & Pink Peppercorn to hydrate and moisturize, the conditioning goodness of Pomegranate & Argan Oil or the festive notes of our White Cardamom, bringing with it scents of sweet mimosa and mulling spice essences.
White Cardamom Body Duo, RM238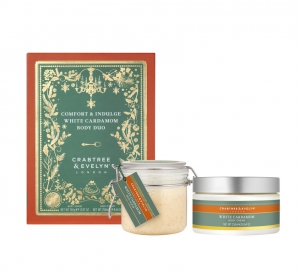 Slather the body scrub over skin to buff and smooth and finish off by sealing skin with the richness of the body cream. Each body preparation features notes of sweet mimosa and mulled Cardamom spice essences to warm the senses.
La Source® Body Duo, RM158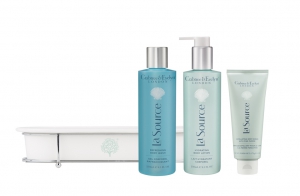 Revitalising seaweed notes, algae extracts and Dead Sea Salts cleanse the skin, keeping it pampered through the merriment of wintry festivities. Lift and refresh the senses with fresh marine accords and ozonic notes.
Lavender & Espresso Body Duo, RM170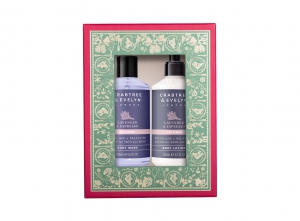 Formulated to deliver tranquillity and a sense of rebalance, the aromatic body wash and lotion will leave skin smooth and well-rested. Treat skin to this transporting and life- affirming blend of woody lavender, patchouli and invigorating espresso this festive season.
Traveller Sets, RM128
For the ultimate festive pampering moment, indulge in the fragrant bubbles of our shower bauble, soften skin with our body cream and protect hands with our hand therapy enriched with shea butter.
Hand Care Gifts
12pc Fabulous Hand Therapy Sampler Set, RM218 (25g x 12)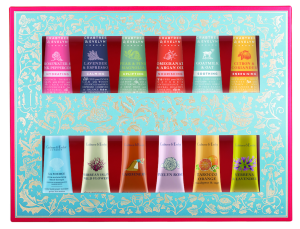 The ultimate hand care gift, this Hand Therapy treat contains 12 different scents which are scented with their own uniquely inspiring floral and botanical fragrance. Enriched with shea butter and macadamia nut oil to tend and moisturise winter worn hands, along with myrrh to help condition nails and cuticles.
Soothing Gardeners Hand Care Ritual, RM208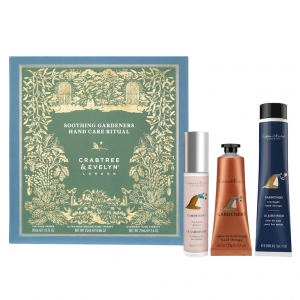 This beautifully packaged trio of treats featuring Hand Primer, which offers winter weather challenged hands a protective layer, shea butter enriched Hand Therapy to further condition and pamper and our Overnight Hand Therapy for a more intense dose of moisture. Filled with herbal notes of green clover, lavender, sage, rosemary and thyme to leave skin fragrantly nurtured and reinvigorated.
Ornament Tin Sets, RM60
This perfect ornament for any Christmas tree comes with two special treats to pamper and soothe hardworking hands. Available in Orchard Duo, Garden Duo and Terra Duo.
Fine Foods
All Butter Cranberry and White Chocolate Biscuits, RM60 (175g)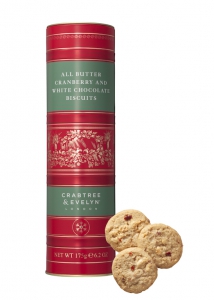 Made with pure butter, these crunchy biscuits are filled with chunks of delectable white chocolate and juicy cranberries.
Handmade Dark Chocolate and Mint Shortbread Biscuits, RM60 (175g)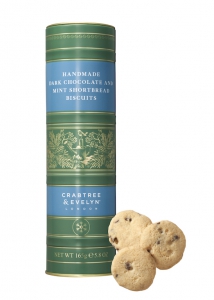 A light and moreish biscuit made with peppermint oil from the English Black Mitcham Peppermint plant and dark chocolate pieces.
Mini Shortbread Musical Tin, RM180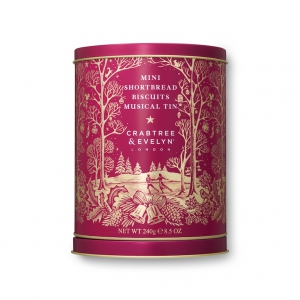 The mini shortbread biscuits have a rich and delectable buttery taste, making them a delicious treat for the festive season. Presented in a hand-wound musical tin.
Tea Party Seasons Collection, RM169
The mild and delicate flavour of Green Rooibos, Peach & Cherry Tea perfectly complements our traditionally baked all butter biscuits. Choose from the deliciously tangy but sweet All Butter Tarocco Orange Biscuits or the zesty and vibrant All Butter Citron Biscuits. Available in four designs inspired by the four seasons – Spring, Summer, Autumn and Winter (All Butter Tarocco Orange Biscuits 150g Green Rooibos, Peach & Cherry Tea 30g).
Candle & Tea Sets, RM228
Inspired by nature, Crabtree & Evelyn draws on its rich heritage and knowledge of plants to offer botanically inspired products which enliven the senses and add a touch of luxury to everyday rituals. For more info on Crabtree & Evelyn's 2017 "Once Upon A Christmas" collections, visit crabtree-evelyn.com.my.
Read also: Our Top 8 Picks From Jo Malone London's Crazy, Colourful Christmas Collection