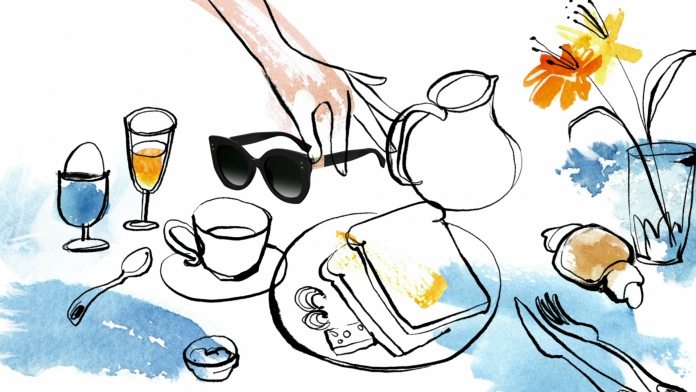 One of FENDI's most sought-after bags, the Peekaboo has met its perfect match – the Peekaboo Eyewear Collection – clean, classic frames inspired by the iconic Peekaboo bag.
With a nod to the timeless elegance of the Peekaboo, the eyewear collection marries creativity and design, blending the philosophy that brought the coveted bag to life: simplicity is the eccentricity.
To bespeak the versatility of the Peekaboo sunnies, FENDI tapped Italian illustrator Cinzia Zenocchini in an animated film "A day with Peekaboo" which accent the new sunglasses as light in a magnificent dreamscape set against soft watercolour background.
The elegant frames are shown in everyday scenes, coming out from the iconic Peekaboo bag to accompanying the sophisticated woman to her breakfast date, a day in the park and cocktail affair. All in a day made perfect with the companion that a girl can bring here, there and everywhere.
With a great selection of frames and colours, the leading lady can choose from the classic square, seductive cat-eye, playful butterfly or the retro round to glow up.
Discover the full video below:
Read also: FENDI Run Away Sunglasses F/W 2017/18: Contemporary Retro Inspired