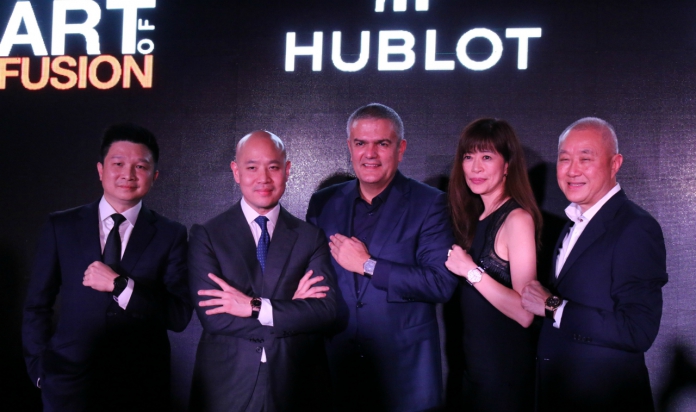 Luxury Swiss watchmaker Hublot celebrated 'The Art of Fusion', the distinctive character trait that forms the brand's very DNA through the fusion of materials, science and style with an exciting evening showcasing some of the most coveted timepieces that made use of this philoshophy yesterday. Held at Slate at The Row, guests enjoyed canapes and bubbles while learning the history of Hublot and 'The Art of Fusion' from the brand's CEO, Mr. Ricardo Guadalupe.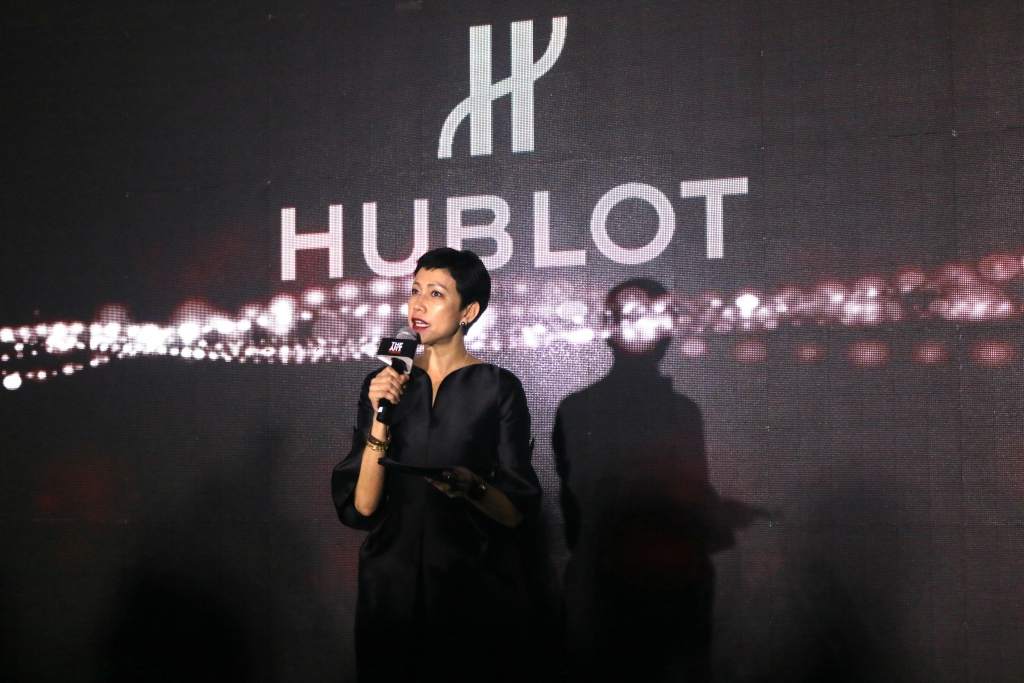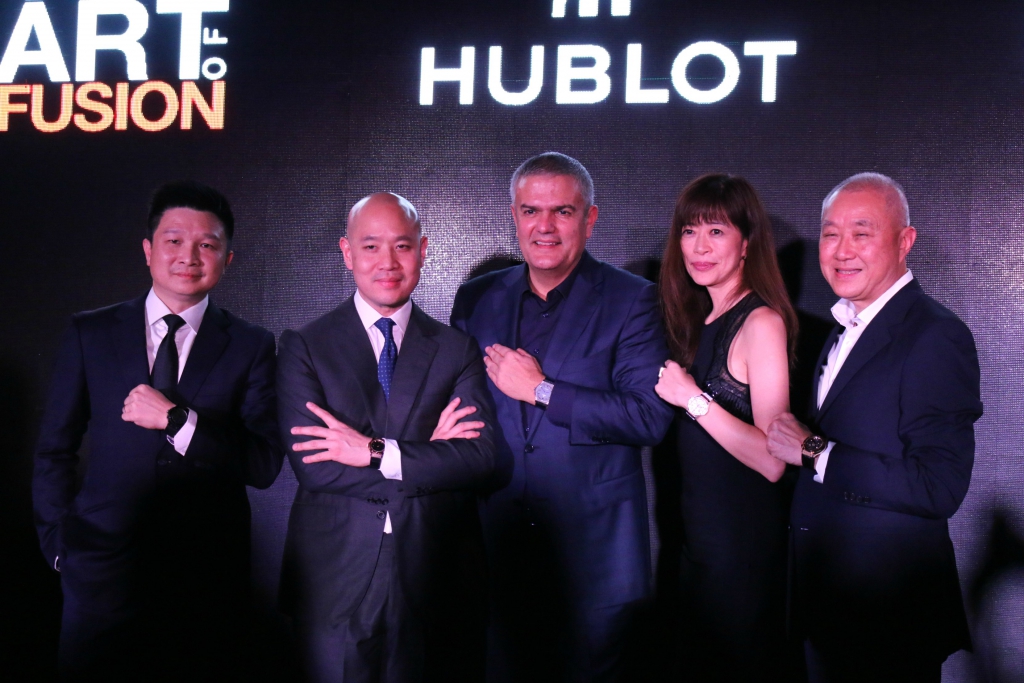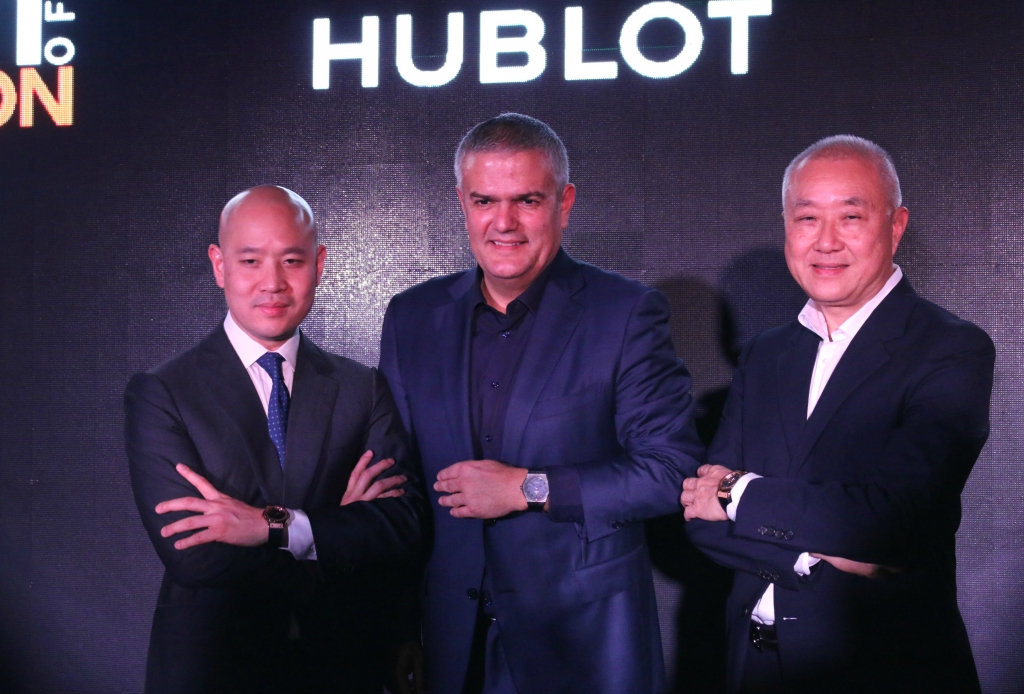 Embodying this subtle connection between a past ingrained with secular traditions and a future nourished by visionary ideas, always avant-garde, constantly researching for new materials, it blends styles and materials with ease. Its partners and ambassadors share its convictions. Members of a family united by a common DNA.
By combining elements from nature which are never found in their native state, Hublot has reproduced the Big Bang, the moment at which everything came into existence. A modern-day alchemist blending the past and the future, tradition and innovation.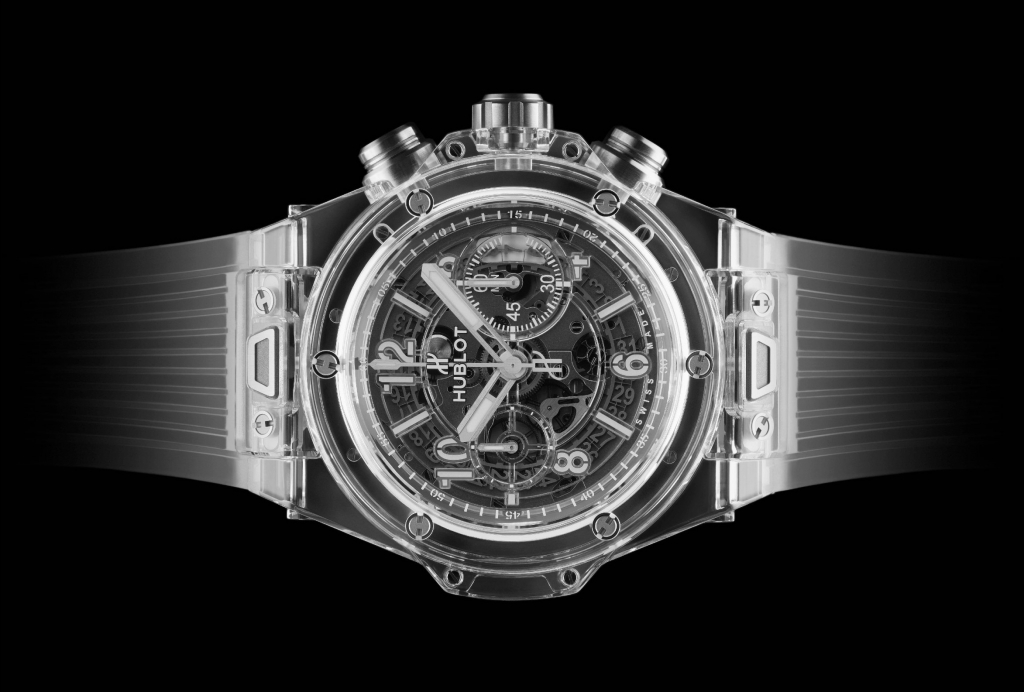 Unique and exclusive, some are even patented. Brand new alloys; Hublonium, King Gold, Magic Gold –, the combination of immiscible components including carbon and metal, the hardest and most scratch-resistant materials; the creation through synthesis of the rarest form of gold on Earth, gold crystal; fabrics and fibres, St Gallen embroidery, flax fibre, denim, velvet or woven suit fabric – materials in an array of colours; Texalium®, quartz or even sapphire.
These materials are all an invitation into the very heart of the watch; they shape its case and sometimes, its dial. To realise the full potential of this constant pursuit in R&D, the Nyon-based Manufacture has had its own foundry since 2012, as well as a team dedicated to fusion – the Metallurgy and Materials Department. Hublot is investing in fundamental research by collaborating in particular with the EPFL (Swiss Federal Institute of Technology) since 2010.
'The Art of Fusion' is a seminal stance that finds its expression far beyond the materials, but moreover a mind-set that guides all Hublot's actions and partnerships. Partners and ambassadors who are part of the same dynamic, members of a family united by a common DNA: the pursuit of excellence, distinction and innovation.
Hublot timepieces are available at Hublot Boutique Suria KLCC and The Hour Glass boutiques nationwide. For more info on Hublot and The Art of Fusion, visit hublot.com.
Read also: Spirit Of Big Bang Moonphase Hublot Paints The Moon In Colours