I'm sure everyone (men and women alike) would agree with me when I say that nothing looks better than a well-dressed man in a suit. I've heard girlfriends say, "Oh you should see him in a suit! He looks way better". Which man doesn't look good in a suit I say?
It's a shame that we no longer live in a place and time when a man in a suit is a daily occurrence. Now it's saved for special occasions and themed parties, so I say even more reason to make sure that when you are dressing up, make sure you do it right.
6 common suit mistakes your man must avoid 
1. Don't leave all the tags and stitches. Most brand new suits often come with a tag on the sleeve, make sure you carefully cut this off by snipping away the fine threads. This isn't meant to be seen. Also, snip away the stitches that secure the pockets together (on your pants, your jacket), this is only there to help maintain the shape of your suit until it is purchased.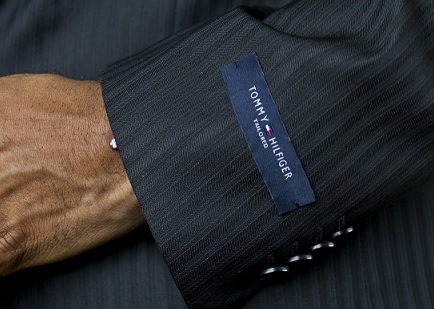 2. Not having it tailored. Some of you may be lucky to find a suit that you can buy off-the-shelf. While this is great, a suit really needs to be fitted for your size and measurements. Nothing looks sexier on a man than a well tailored and well fitted suit. Make sure you have a great tailor to help nip and tuck where it needs to be. And then wear it proud.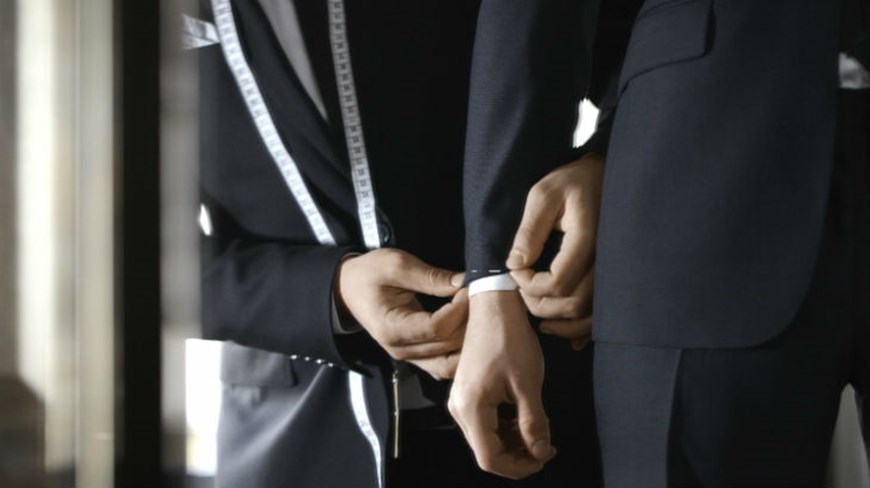 3. Don't button it all the way. There's a tradition and not many people knows where it came from, but look at most men who wear suits really well and you'll find that they never button up the last button of their suit jacket. Some say it dates all the way back to the monarchy ages when Kings were unable to button up due to having too big a meal. Whatever the reason, it's an unspoken rule that you leave that button alone.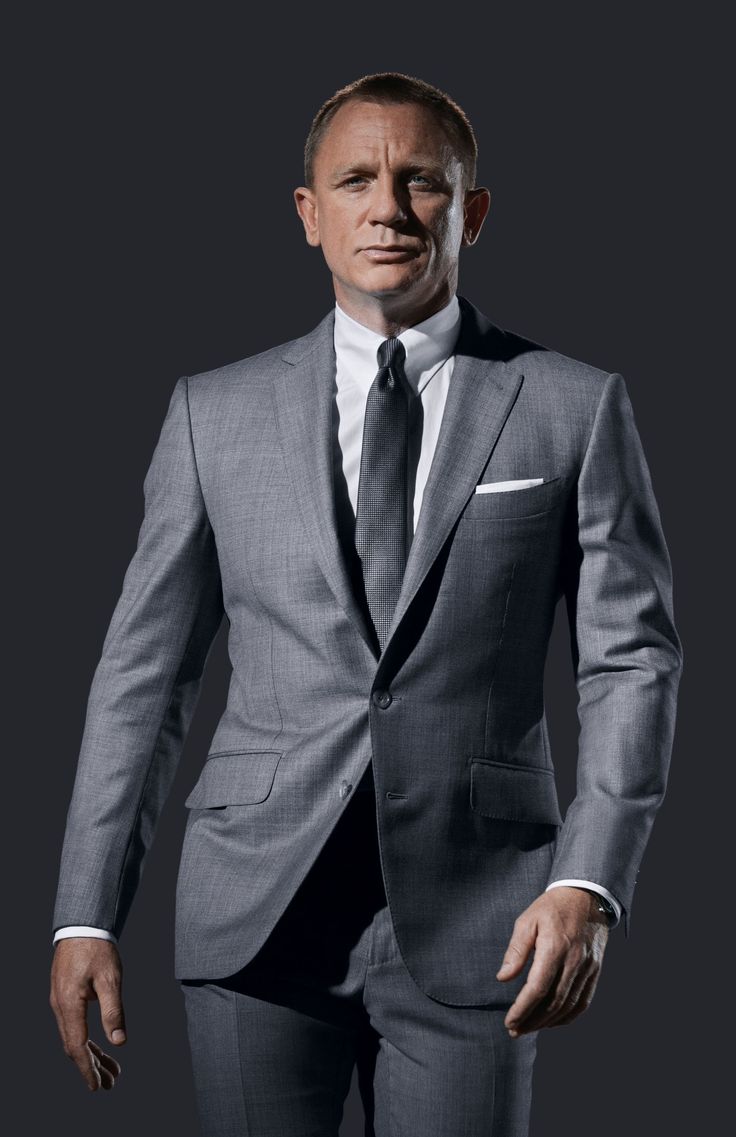 4. Don't leave it out to crumple. Once you have your suit back nice and clean, don't just leave it on any plain old hanger. You need to invest in a garmet zip bag to keep your suit nice and fresh. Also consider a wooden hanger for your jacket, this helps retain the shape.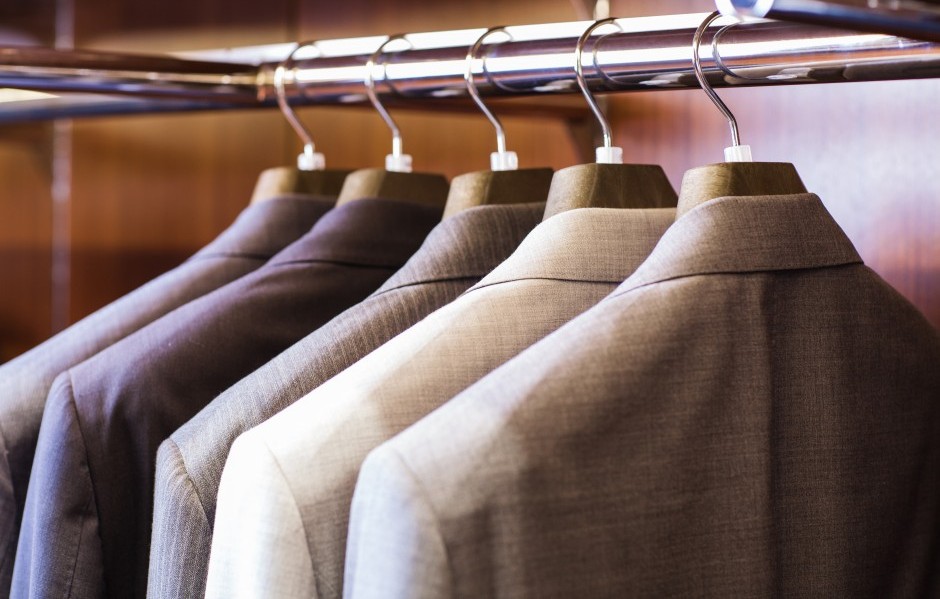 5. Don't match everything. If you want to look like you lack personality and style, then by all means match your tie and your pocket square and your belt and all other accessories. A man knows that to pull-off a suit the right way, all his accessories will complement each other but will not necessary match, that includes a different tie and pocket square.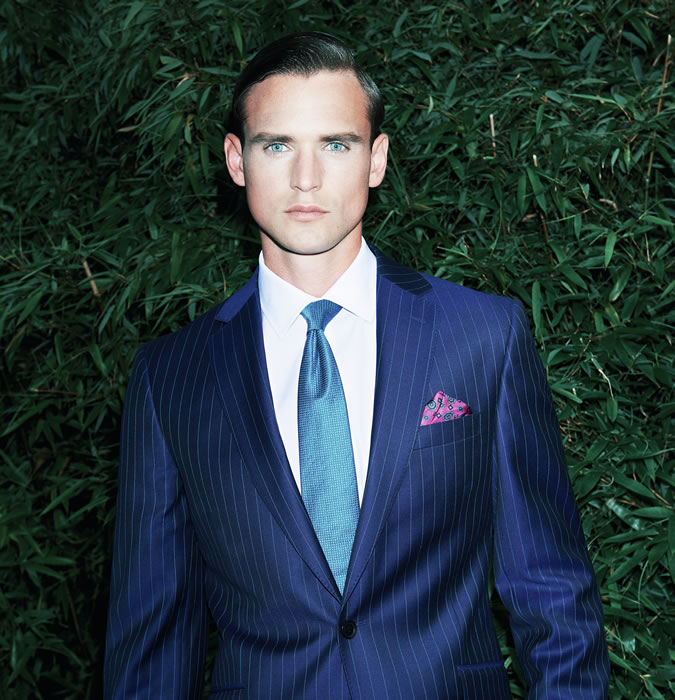 6. Don't overdo the black suit. Try a navy suit or a grey suit instead. Black is all too common and because it's so formal, its best suited for funerals or black-tie events. Have a bit of fun and choose different colours! A navy suit looks great with brown shoes, and most shirts match very easily.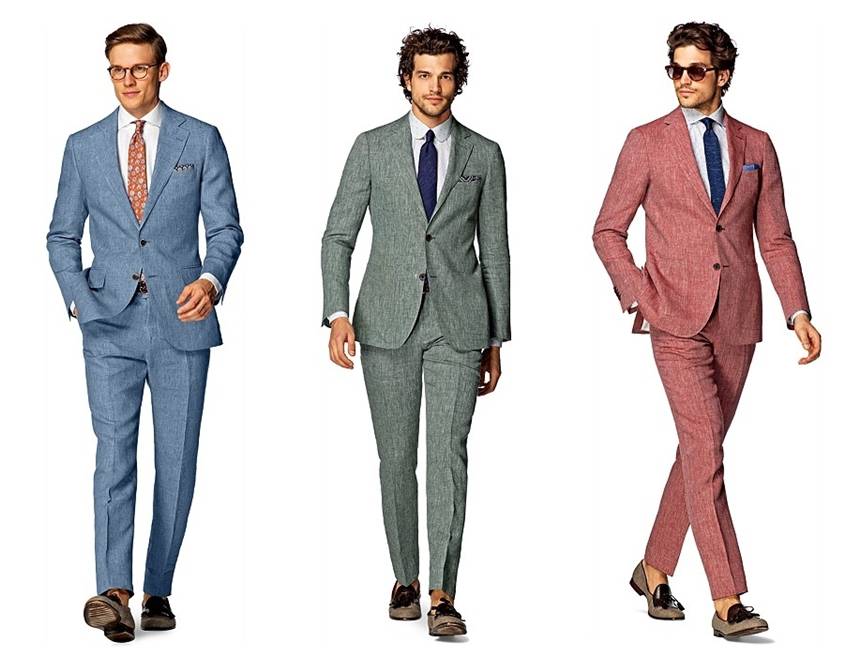 – Cover Image: nerdsinsuits.tumblr.com